The New Stars of Our World
We, the people, even if we recognize or not recognize, whether we realize it or not, we are influenced by certain models. Models of successful people!
Children have parental role models. Teenagers... God, how many models they have, how much they want to look like X or Y, generally singers, actors or athletes. Very few are interested in poets or philosophers.
In general, this admiration is manifested by imitation, an imitation of the way the star dresses and behaves. Of course, each according to his possibilities. Of course, this imitation didn't have great effects in society, at most it had commercial effects, by promoting some products.
Recently, however, we saw that new stars appeared, from other fields than those presented above. From the financial field. Of course, these top people, people with great achievements and considered experts in such issues have always been listened to and admired, but by a fairly small number of connoisseurs.
Now, suddenly, I saw another situation. Billionaires who were once followed for their excesses and eccentric lifestyle are now seen as a kind of guru, supreme teacher from whom we could eventually learn, if we do what they say, to become at least millionaires, if not all billionaires (smaller though, so as not to upset them).
Apparently it would be impossible to become a billionaire out of nothing. The old billionaires of the last century worked hard for their billions, most of the time it was the result of the effort of several generations...
...and yet, now with the explosion of cryptocurrencies, many examples of sudden enrichment have been seen, in just a few years and without these new millionaires having huge companies or businesses. Only luck, intuition, perseverance, patience and, some, even skills.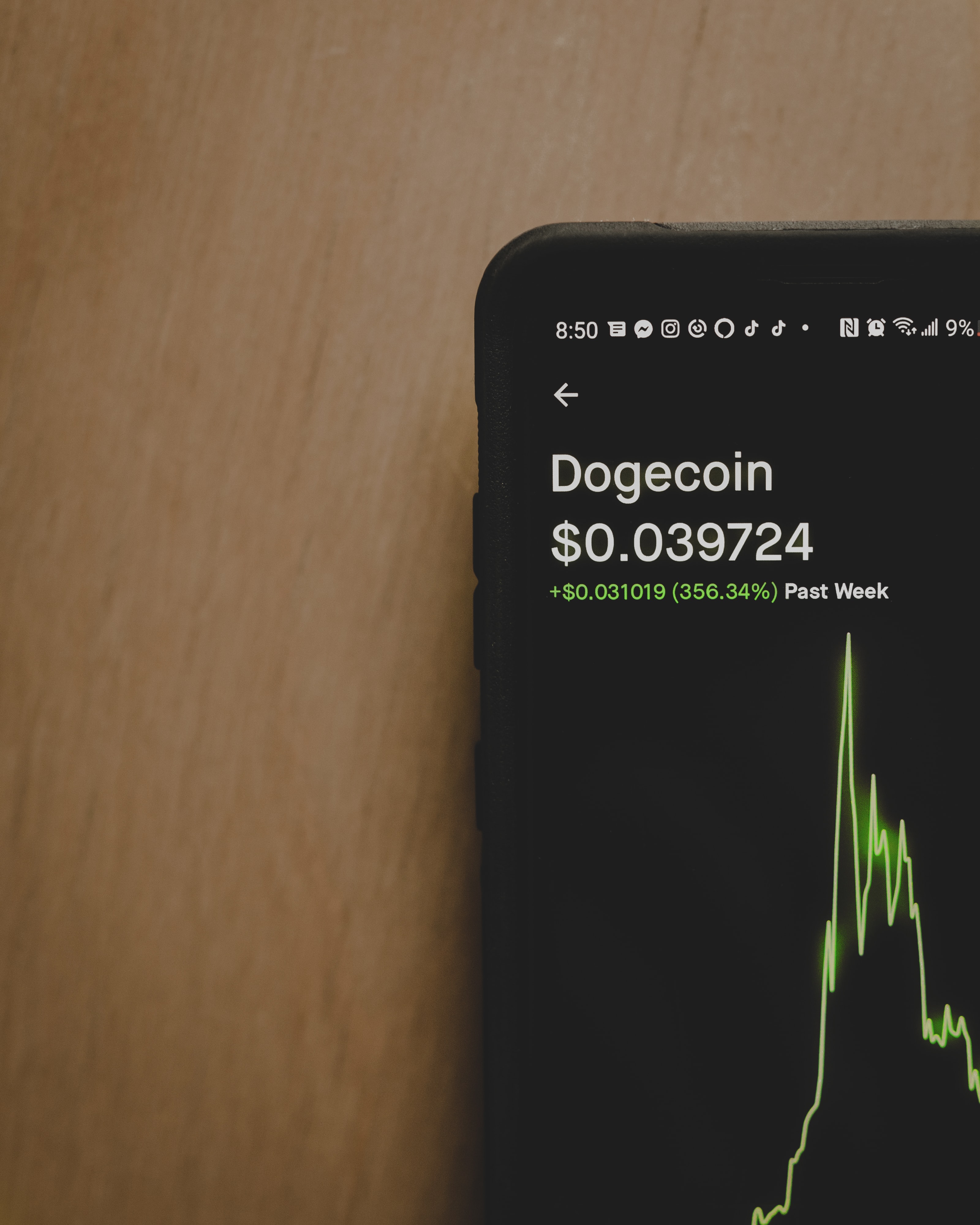 Photo by Clay Banks on Unsplash

All this introduction to get to the star number one now on earth, Mr. Elon Musk.
An amazing biography and some targets that lead to SF. Such a man cannot be ignored. However, such wealth and power, combined with the power of social media, can become dangerous, in my opinion.
I recently read about a new social network, in fact an application, called Clubhouse, valid only on the Apple application store. I understand that this is an exclusive social media application and you need an invitation to be admitted. On this application there was a conversation between E.Musk and the executive director of the Robinhood trading platform, Vlad Tenev.
This triggered the madness instantly!
The number of requests for access to the application suddenly exploded so that they ended up being traded on Reddit, eBay, Craigslist. Even in China, where it cannot be accessed, invitations are sold on Idle Fish, an Alibaba-related platform.
In the last days the application has been installed 1.1 million times.
Even hilarious things happened. In this rush to be "as close as" possible to Musk, to something that arouses Musk's interest, investors bought shares and increased by 117% the value of the shares of Clubhouse Media Group, which had nothing to do with the application. A collateral "victim" who I think was not upset at all about this incident.
I understand that this discussion could only be watched live by 5,000 members and that there were many journalists who did not have access, causing a lot of upset. The representatives of the application replied that this is an exclusive one and that they have the right to choose their audience.
True, of course, but Mr. Musk who wants to bring the decentralization of the Internet through his satellite network has participated in a social network more than centralized!
If you are curious to hear this conversation between Elon Musk and the executive director of the Robinhood trading platform, Vlad Tenev...
There would be much more to say here but I was bored, the idea is that a simple appearance on this application made her notoriety increase to the Moon, and the benefits, of course.
Now, there are voices saying that the action was specially made. A marketing that would push this start-up into the top of the most successful businesses.
What I meant was that the idols changed with the interests of the people.
If Elon Musk buys Bitcoin, if he sends a tweet about Doge or if it appears on an app, these actions of his influence a large mass of people ready to throw themselves to buy or sell after what the new guru does and says.
If, not long ago, when Cristiano Ronaldo posted a photo on Instagram with who knows what shoes or t-shirt, millions of pieces of those products were sold. In the end, they were all happy. Manufacturers selling merchandise, Cristiano received money and buyers, fans, were happy to wear something bearing their idol.
What is happening now on financial markets, how businesses are grown or killed, how billions pass from one pocket to another only if someone, a man, can influence (helped by social media and the herd effect) the behavior of a new species more recently... mass investors.

Posted Using LeoFinance Beta
---
---