Happy Walk with Friends

Today's #wednesdaywalk, I will be walking down memory lane as I'll be sharing a walk with my closest friends who I only get to reunite with during the Christmas holidays.
Am I too early to talk about Christmas? Well, here in the Philippines the "ber" months (September to December) marks the season of merry-making, gift-giving, family reunion, friend reunions, and more. As early as September you can already hear Christmas songs, families starting to decorate their houses with Christmas decorations, family and friends planning for a reunion, and communities planning on how to make the season merrier by hosting different activities and contests such as Christmas tree decoration and lighting, lantern and Belen making and more. Since it is the start of the "ber" months, I'll show you a glimpse of how Christmas is celebrated in our country.
I, together with my friends, one of them came from Manila to spend her vacation in our hometown agreed to have our dinner at Inopacan Baywalk, Leyte, Philippines. Upon arriving at the terminal, we walked a few meters to get to the place. Since it was the Christmas season, the town hosted a Christmas tree-making contest out of indigenous materials and had it displayed at the municipal hall premises. We passed by some of these intricately made Christmas trees.
We only took a few pictures with the Christmas trees that caught our attention. This one here is my favorite judging by the design and the materials used, I bet this would win.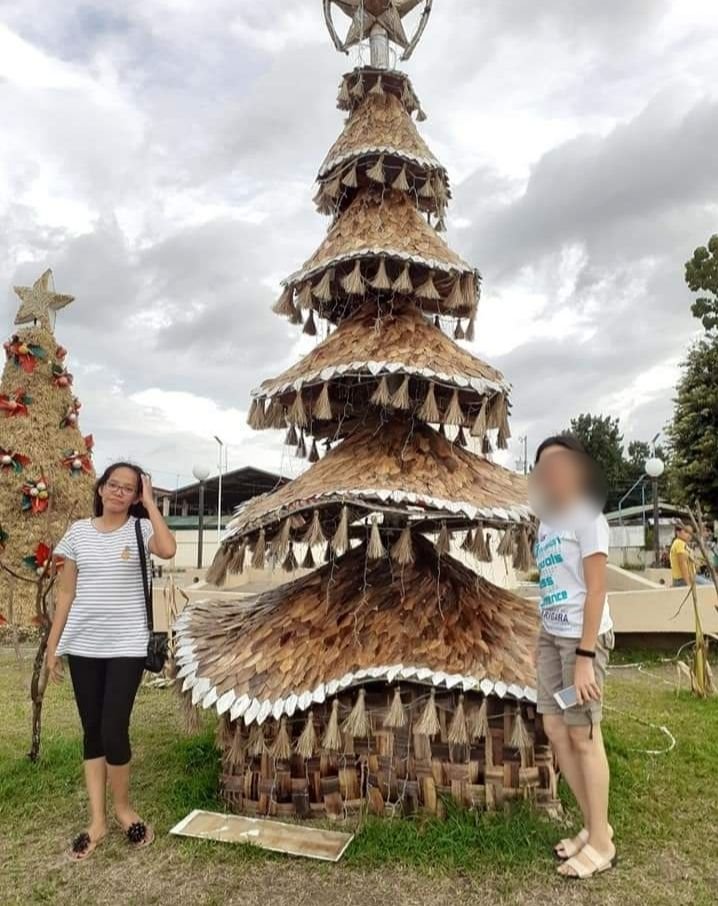 This Christmas tree looked like piled sarok hats. Most of the materials used here were abaca
Another one looked like a house. People get creative as they were aiming for the grand prize. This Christmas tree looked like a house with a door. I wished I was able to get inside but there was nobody to open the door for me. I also love that they painted it with different colors. It looked festive and fun.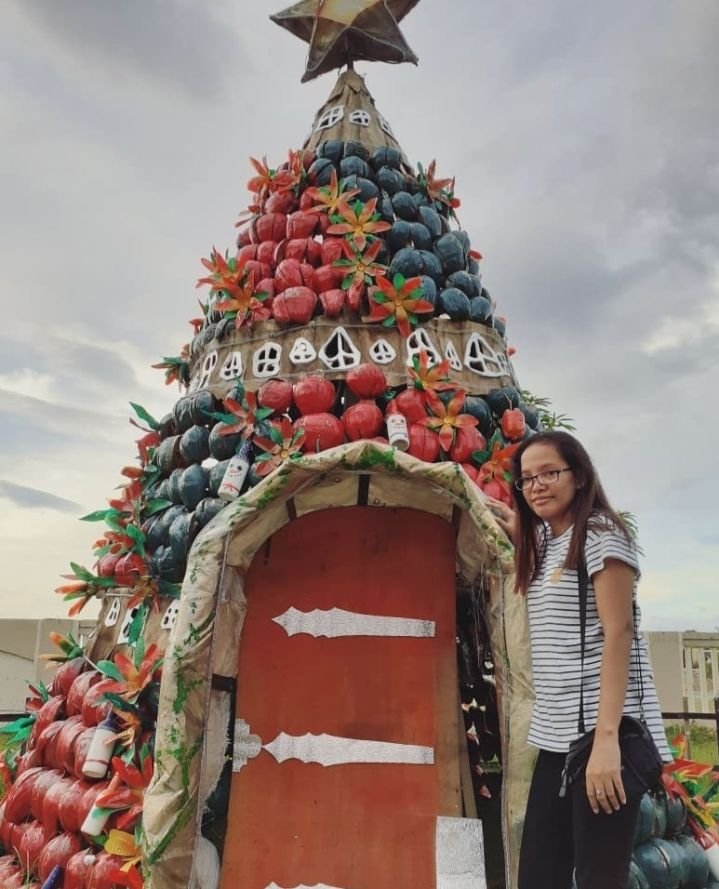 This house Christmas tree was made of coconut materials such coconut husk.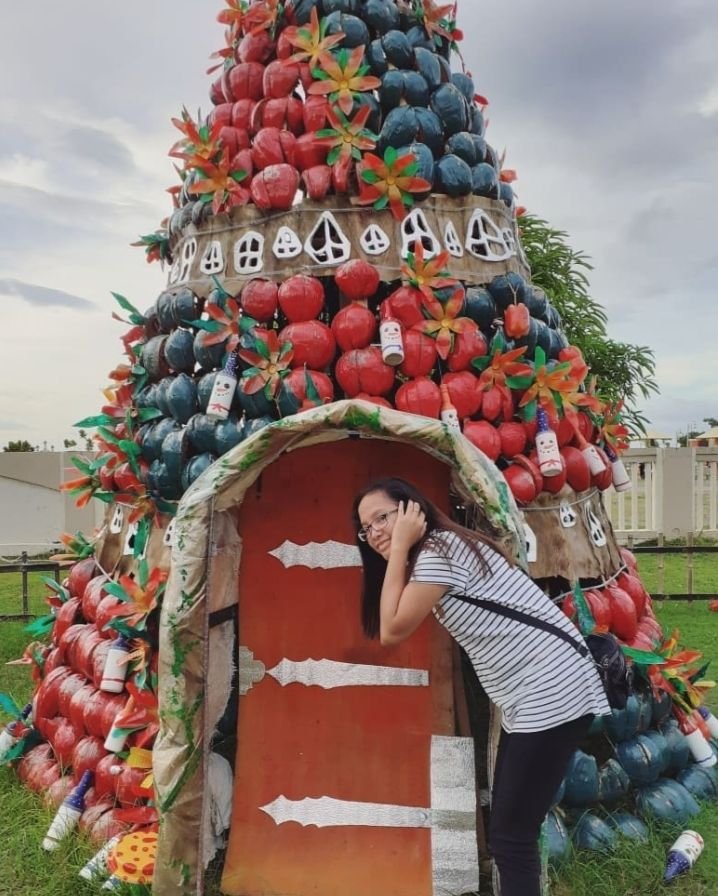 Knock, knock! Somebody home?
Too bad we were not able to take photos of the other Christmas trees. We were busy taking photos of ourselves too- selfies and groupies 😄. Maybe that is how girls are when they are together? Or it was just us.
My friend here displayed her exceptional photographer skills just to get that perfect angle. 😆😆😆 What amazing things we can do for a friend.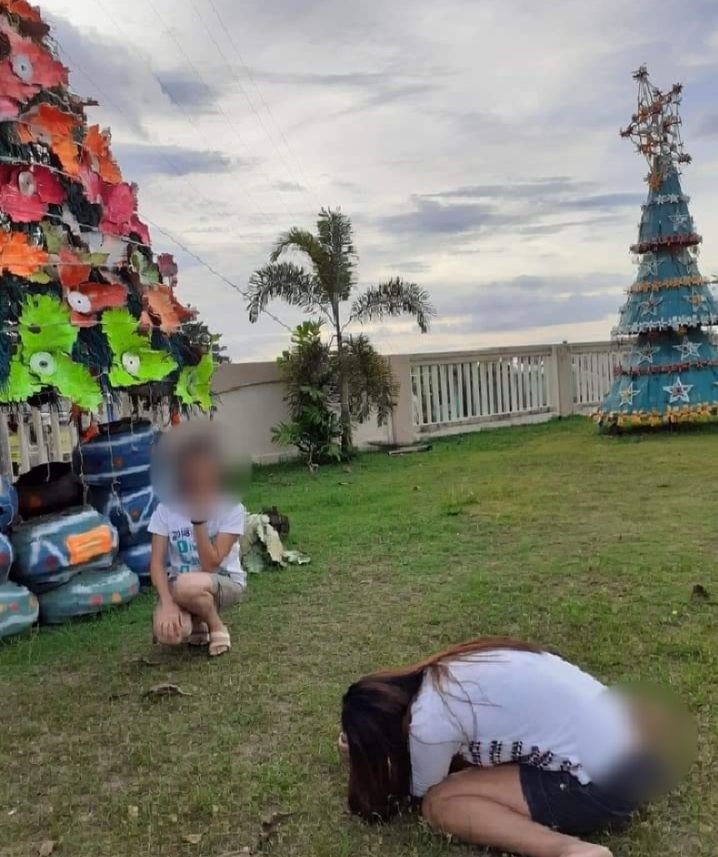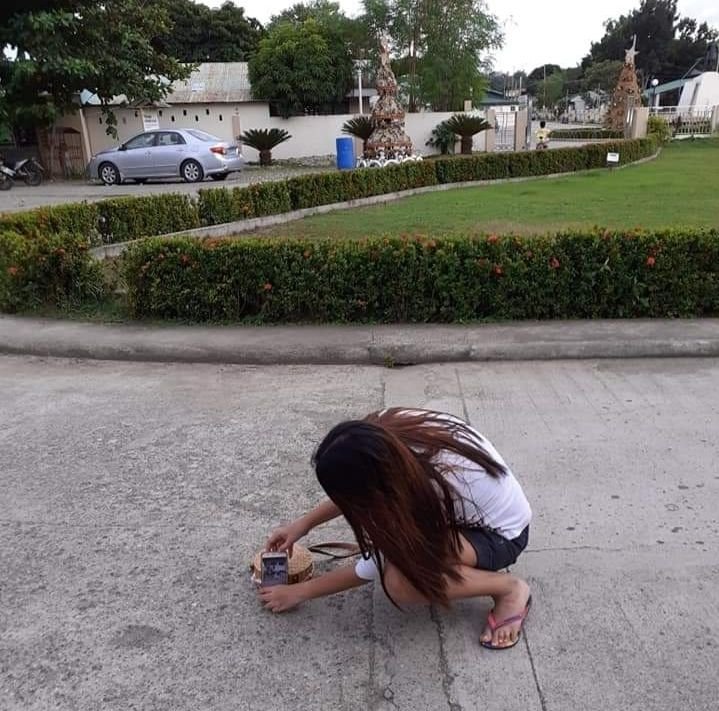 That's how we are when we are together. It was all fun and we don't really mind much of the people around us as long as we are not doing anything that may affect them in any way. We love to document our bond together by taking photos.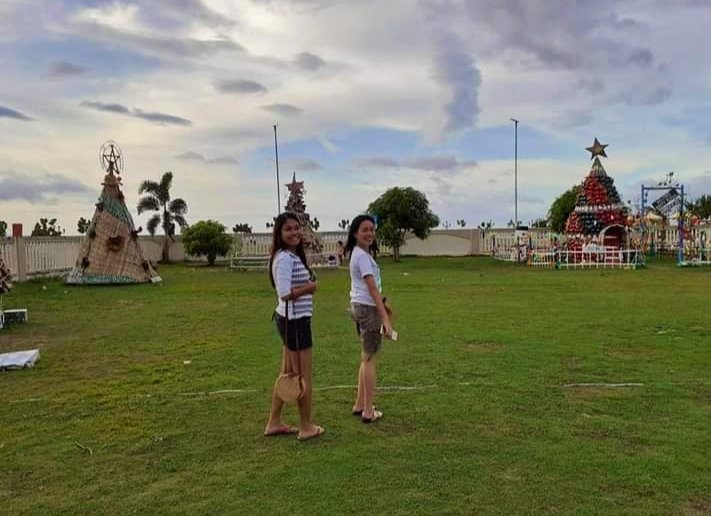 Before leaving the area, after we had too much of our faces and poses on our phone gallery, we were heading to the baywalk. But I noticed something weird. It felt like someone was staring at as. I approached it and I was shocked. It was a coconut shell. I never thought coconut shell had a face! 😆😆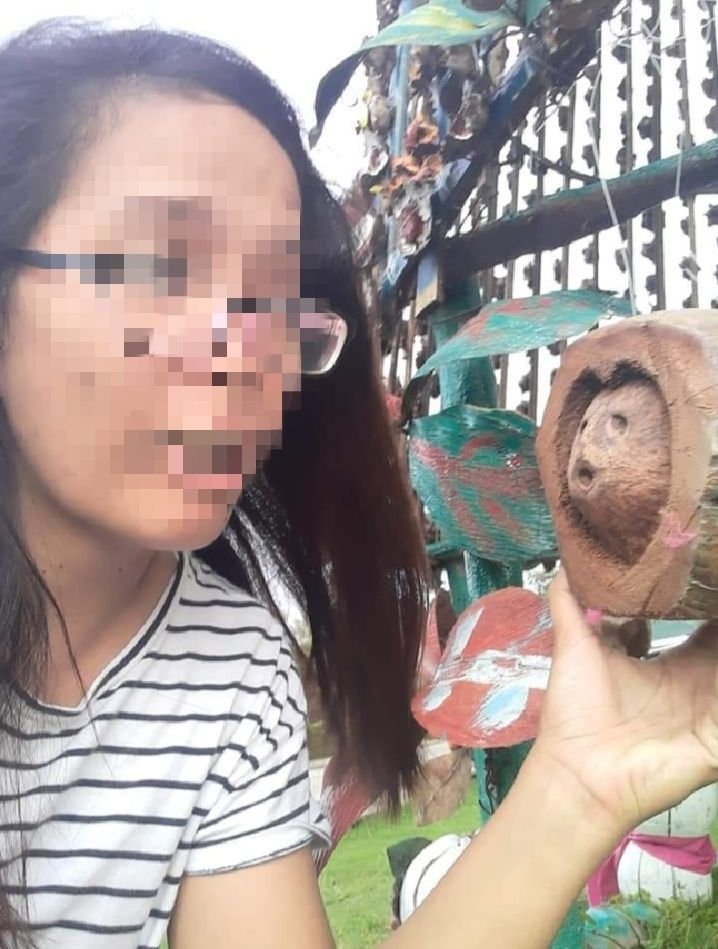 Sorry for the blurr. I am not confident enough to post a close-up. This coconut shell really looked like it is talking to me.
When we arrived at the baywalk, we had more clicks again. How vain of us. 😆😆. But who wouldn't love to take photos of the place with beautiful background of the sea and sky while the wind blows our hair like how hair models do.🥴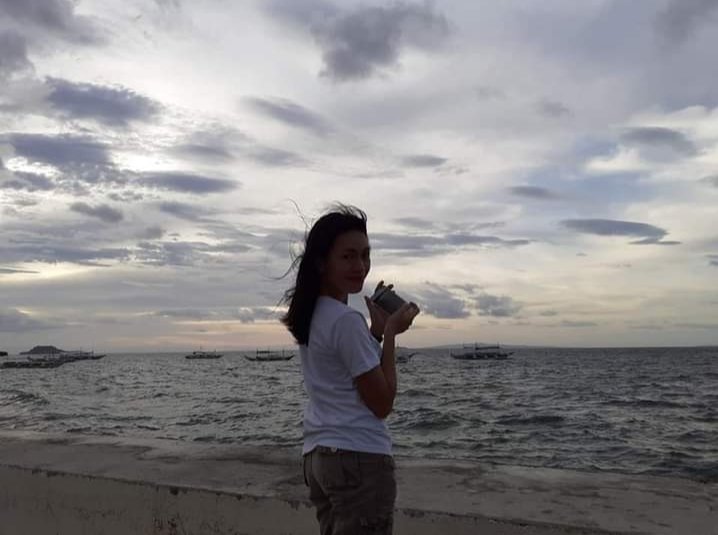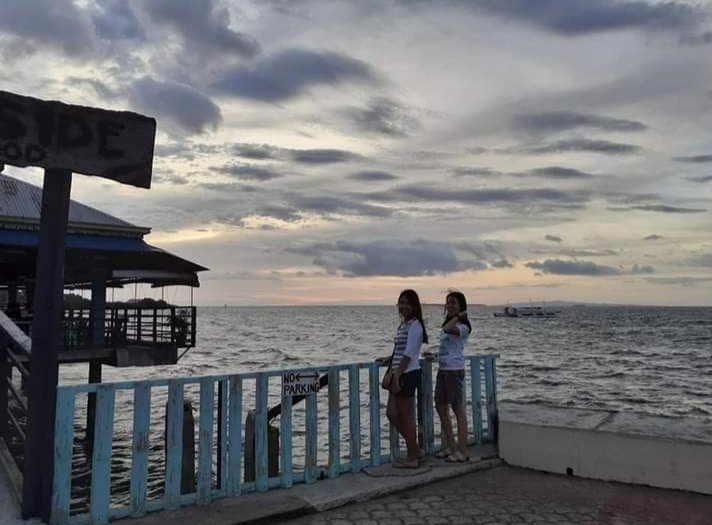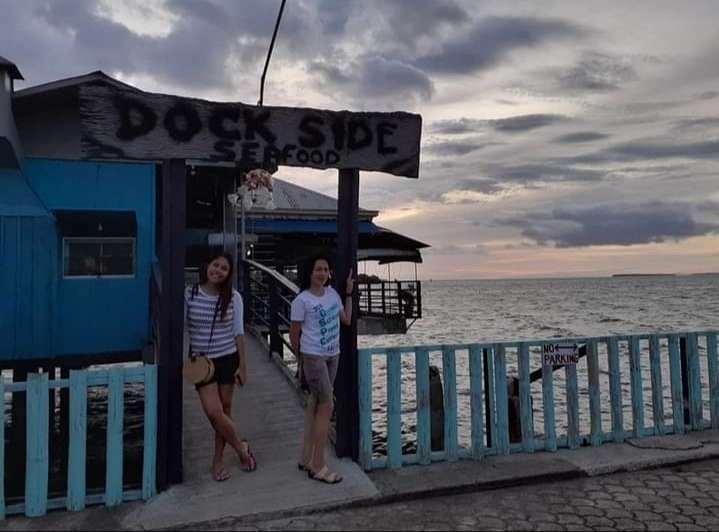 Indeed, it was a fun walk with the girl friends. Loving each time when we are together. This is what I always look forward to during the Christmas season.
---
#WednesdayWalk prompt by @tattoodjay has always been fun for me to participate. While drafting this,it really painted a smile on my face looking back at those beautiful memories so I guess this post also fit with @elizacheng Make Me Smile.
---
---