The Visual Monomad Photographic Challenge My Entry # 213 - Mushroom's
The Visual Monomad Photographic Challenge My Entry # 211 - Drops of water after rain
Hello my friends..
As usual, on the daily monomad Challenge I want to contribute my entry for the Challenge And this is the entry for the Monomad Challenge this time.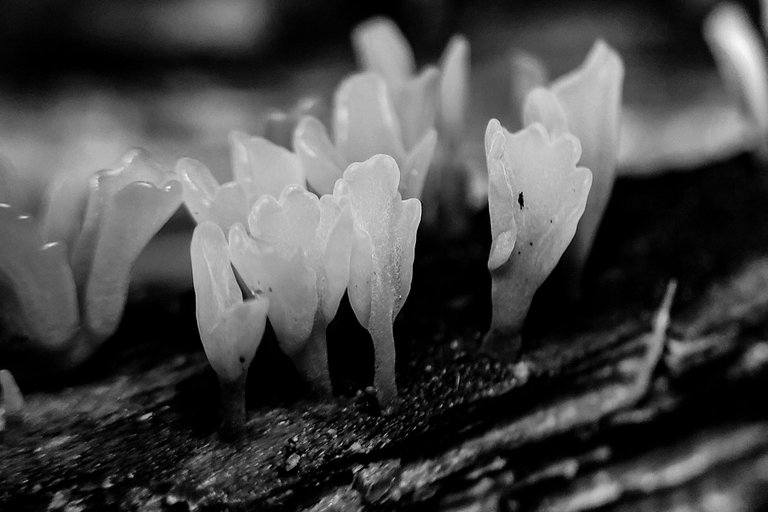 It rained very hard from morning to evening at my place today. Usually, I'm always looking for photos to post on my hive blog and also take up the black and white photography challenge as usual. Well, after the rain stopped I immediately took the camera and walked to find the object of my camera lens shot. This time, I focused on finding objects in the forest. All my camera equipment was complete and I headed straight to the forest area.
The atmosphere is still damp from the rain. So, keep exploring and monitoring every corner of the location I visit. Not far I walked, I immediately saw a yellow plant growing on the wet wood. Yes, I found mushrooms thriving there.
The wood with the fungus is in the water. So, I grabbed it firmly so I could grab it up close. The wood snaps or snaps when I grab it hard. At that time, I really felt guilty for destroying it. However, I tried to take a small piece of wood and the fungus was still growing intact on the piece of wood.
After feeling close to me. I immediately photographed it with several different angles of the mushroom. Oh yes, in this post I will not write about the names and types of these mushrooms scientifically.
After I finished photographing the mushrooms, I returned them to all positions. Because I don't want to ruin his life that grows freely in nature. Alright, here are some of the photos I've included in my 213rd entry on this occasion. Hope you guys like it.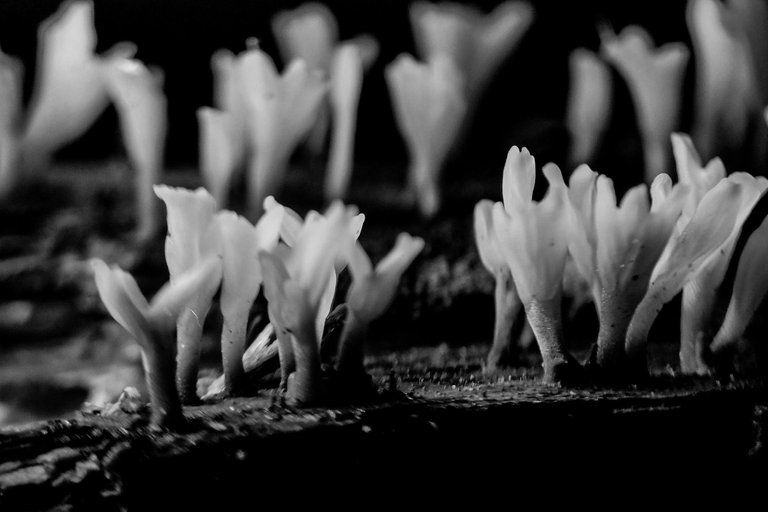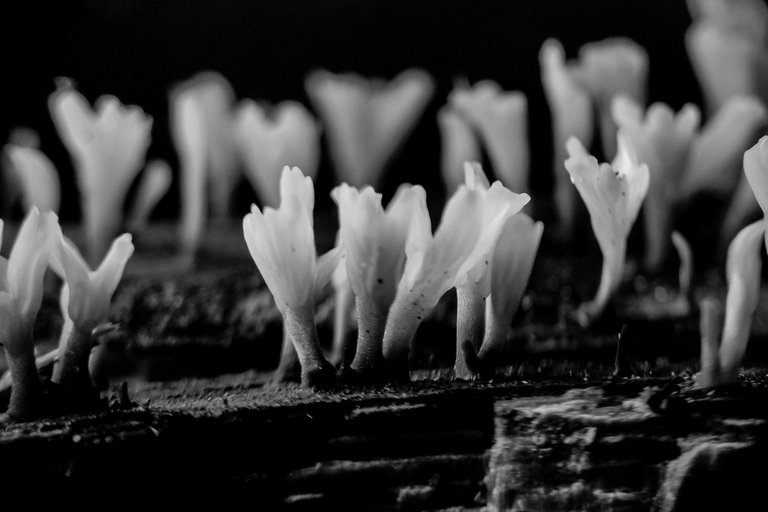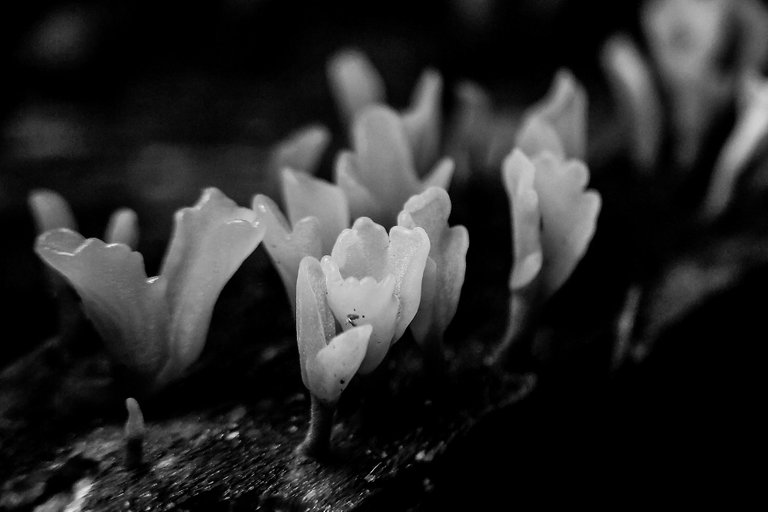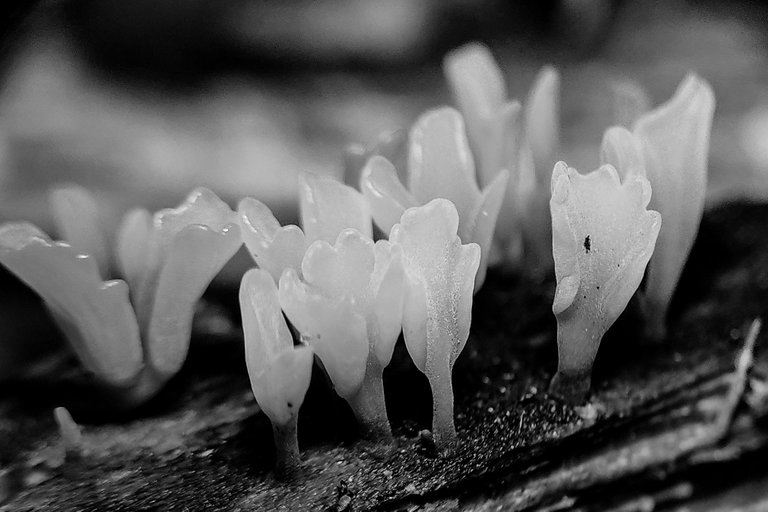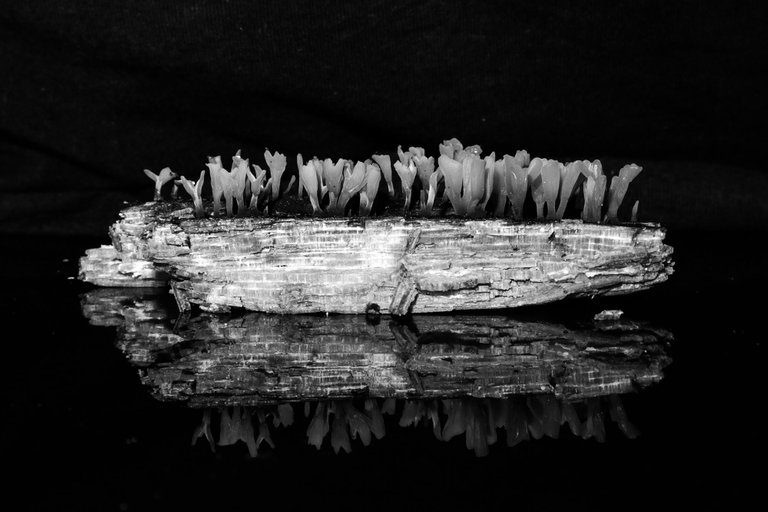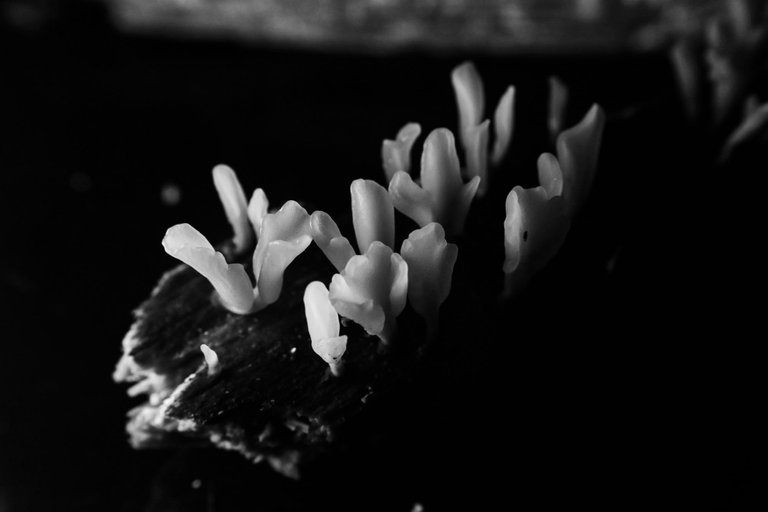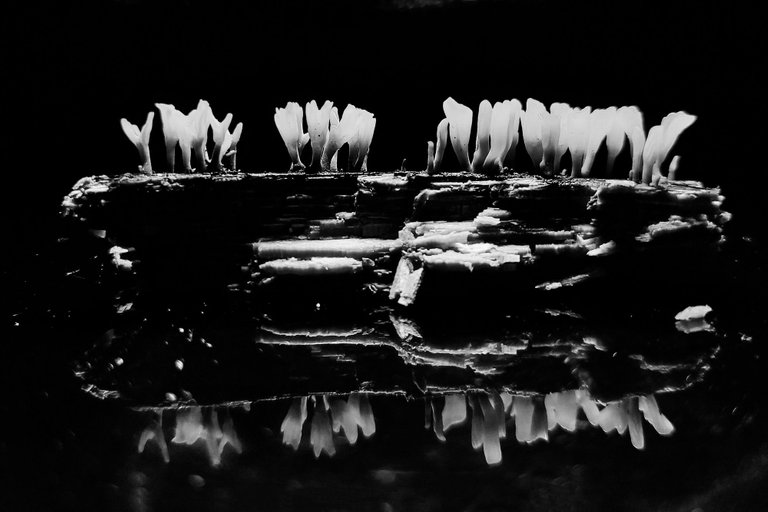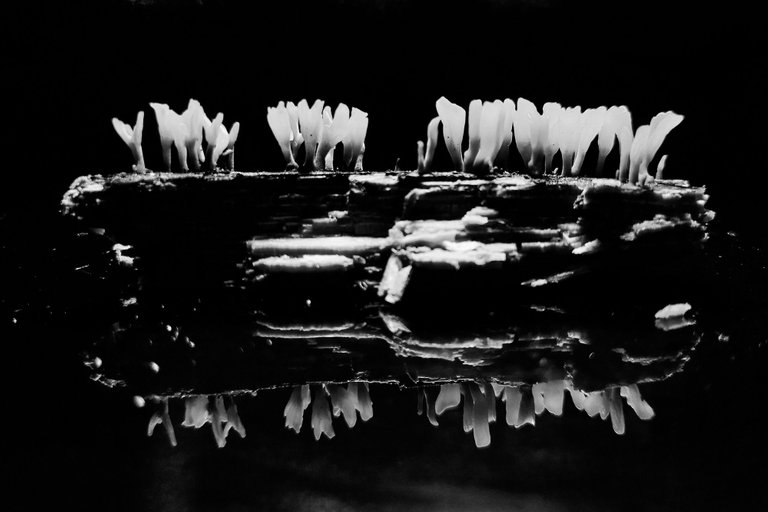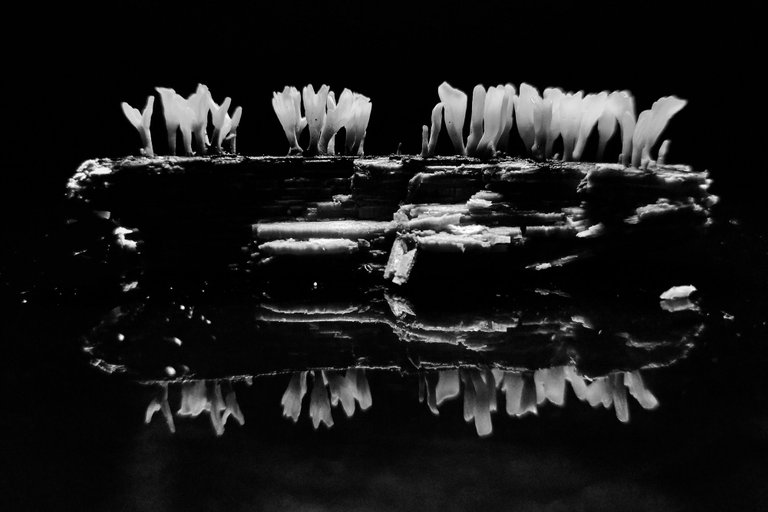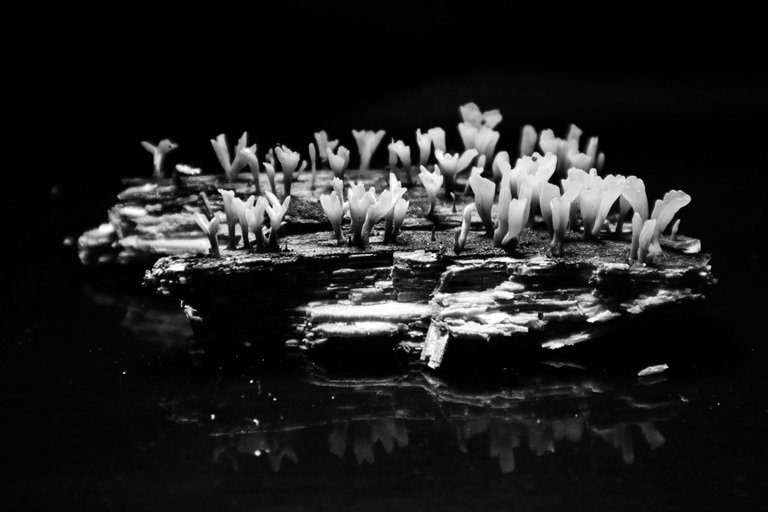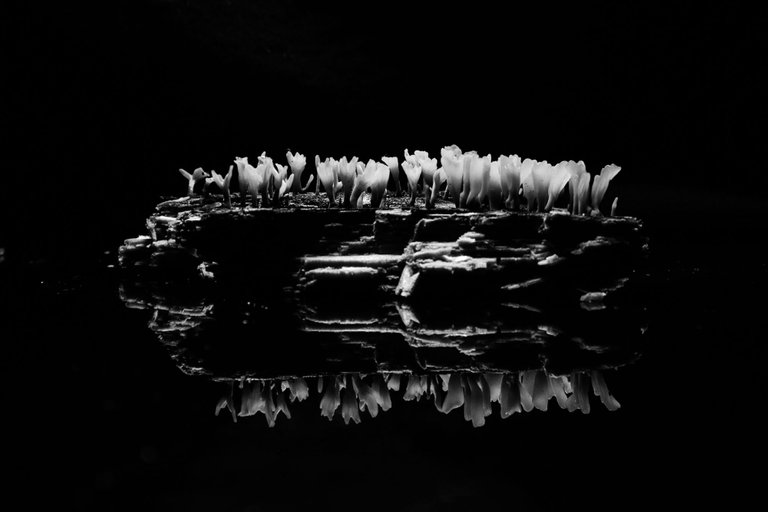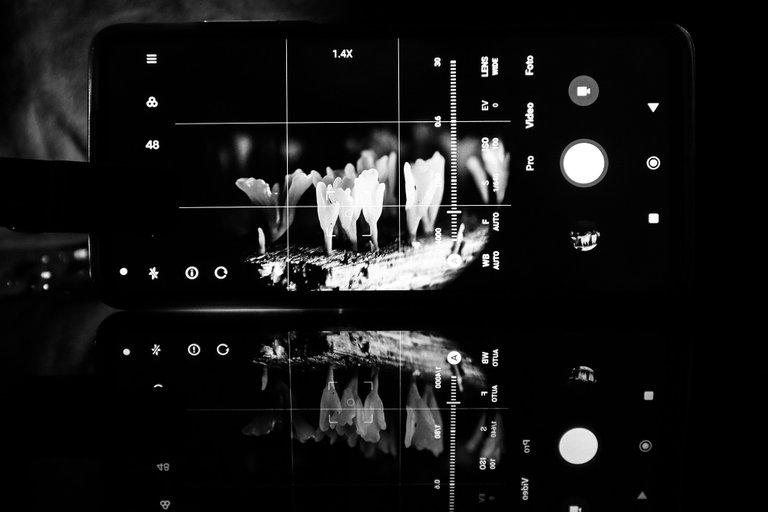 Alright, here's my post this time and also my black and white photos that I share on this occasion. Hope you guys like it.
This is my entry for the #monomad challenge contest, hosted and curated by @monochromes.
| - | - |
| --- | --- |
| Category | Black and White Photography |
| Processed | Adobe Photoshop CC |
| Location | Abeuk Seupat, Aceh Utara |
Best Regard's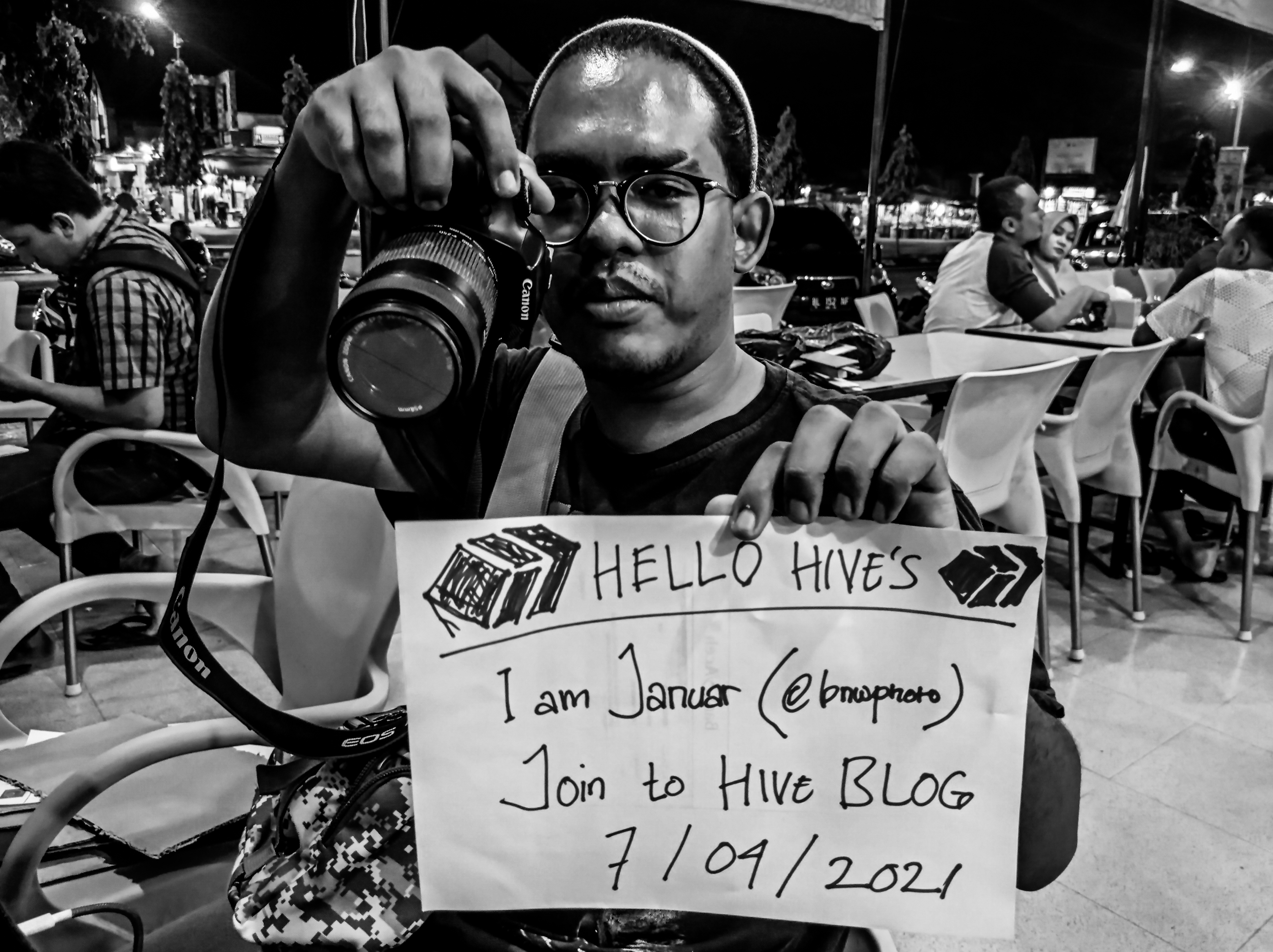 About Me
My name is Januar. I live in Aceh, Indonesia. Aceh is one of the provincial cities in Indonesia. I have hobbies in photography, swimming, and others. For more details about me, you can read it in my first post on this link First my post in blog Hive

---
---