The Visual Monomad Photographic Challenge My Entry # 238 - Crescent towards the end of February 2023
Hello my friends..
As usual, on the daily monomad Challenge I want to contribute my entry for the Challenge And this is the entry for the Monomad Challenge this time.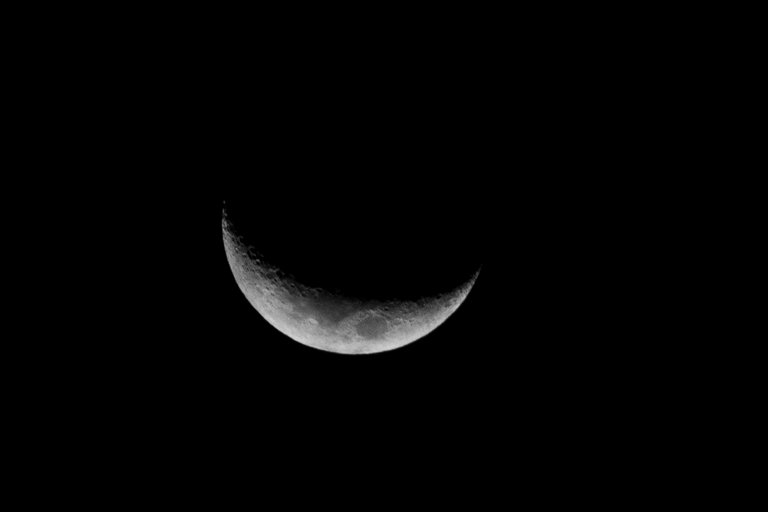 Before I write about the photos I share on this occasion. I apologize to @monochromes as the owner of this community. To be honest, I have no intention of cheating with the text that I took on the chatgpt website. But because I'm curious about its performance. Well, it turns out that not everyone and places receive the text generated by the AI robot. Yes, I was careless about that. Once again, I am sorry. Back again on the topic of my post this time. Today I will show you some photos of the crescent towards the end of February 2023. Apart from that, this is also the first time I have photographed the moon in 2023. Alright, here are the photos that I shared on this occasion. Hope you guys like it.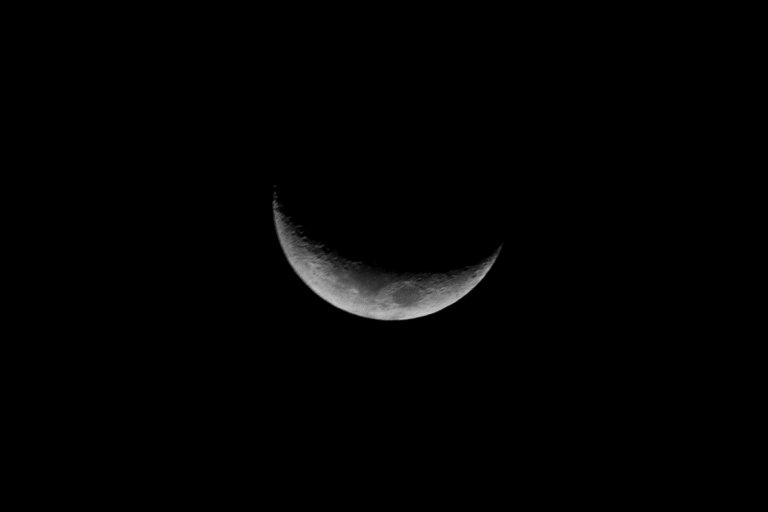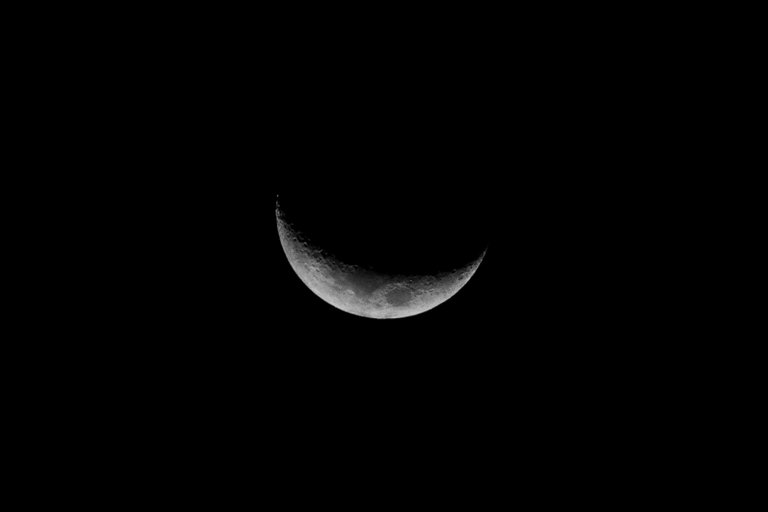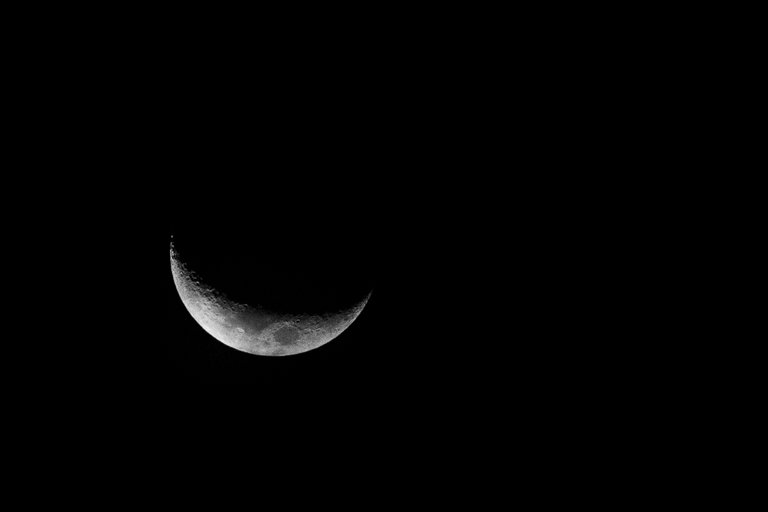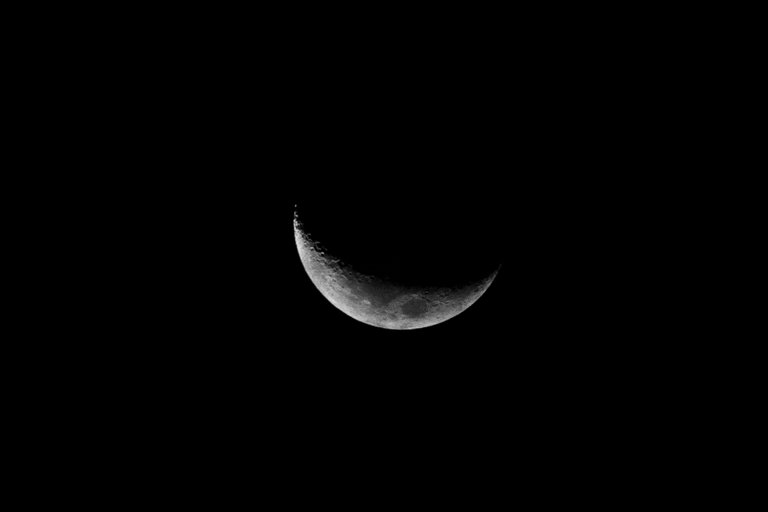 This is my entry for the #monomad challenge contest, hosted and curated by @monochromes.
| - | - |
| --- | --- |
| Category | Black and White Photography |
| Processed | Adobe Photoshop CC |
| Location | Simpang Buloh, Indonesia |
Best Regard's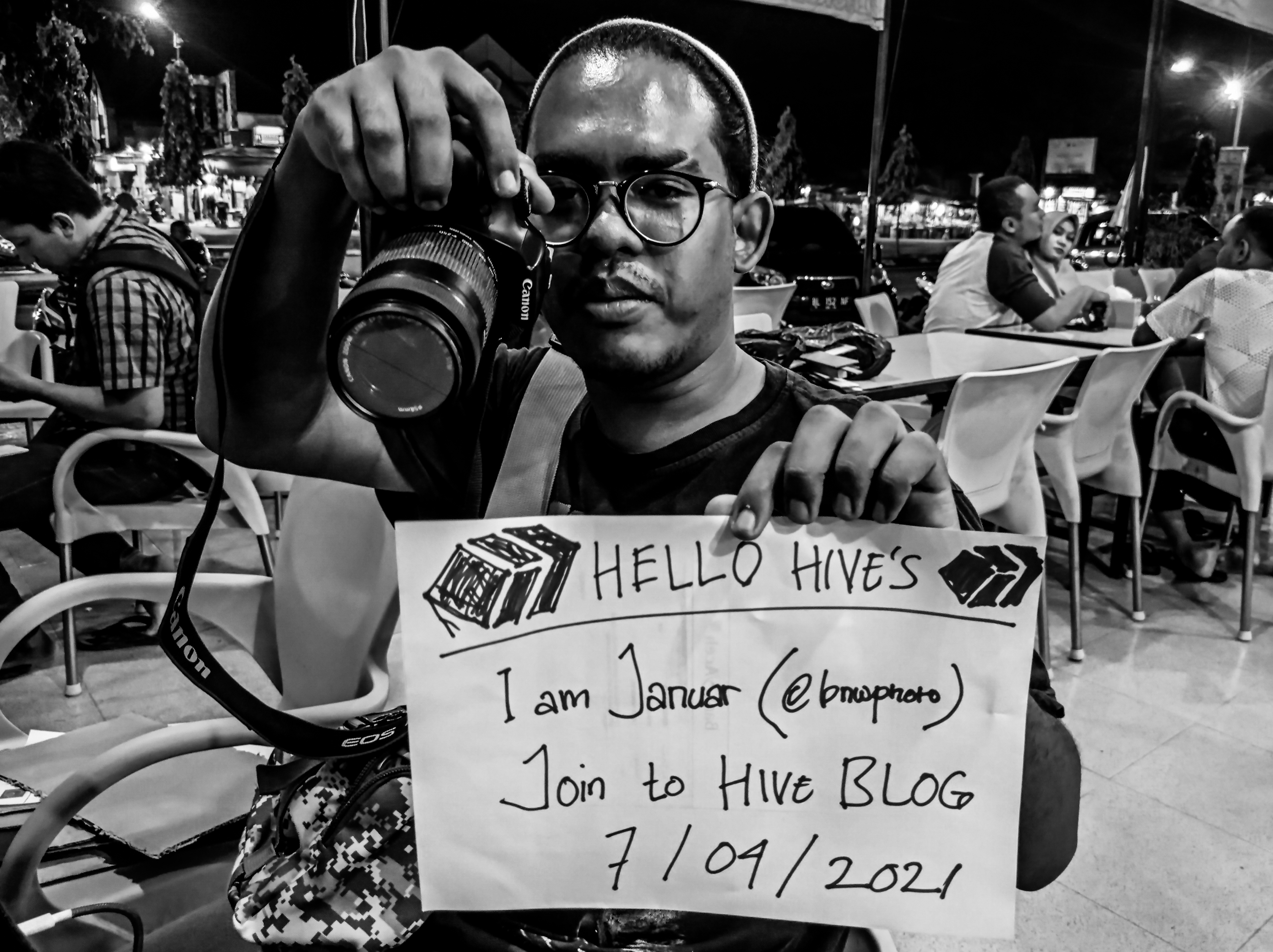 About Me
My name is Januar. I live in Aceh, Indonesia. Aceh is one of the provincial cities in Indonesia. I have hobbies in photography, swimming, and others. For more details about me, you can read it in my first post on this link First my post in blog Hive

---
---