20 CL Packs Opening + Giveaway #74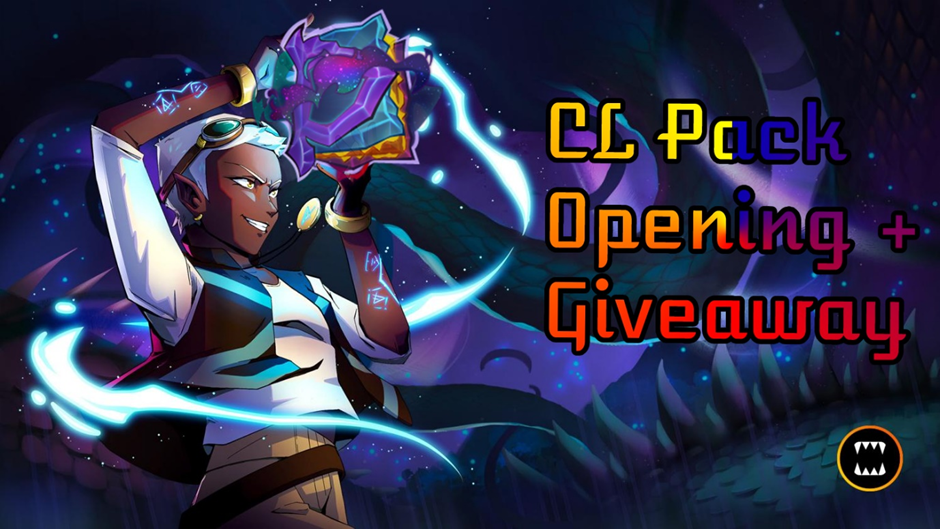 Greetings my fellow Splinterlandians. How did everyone fare with EOS? Hopefully you all made it to your desired leagues. This season was pretty tough for my mini. It struggle really hard at the end with lots of matchmaking versus much lower rating opponents. This meant that wins yield really small ratings while lose just smashed you backwards. It was barely able to get into Gold 3. My main could break into Champs 3 again this season, just really hard making that last jump. But I am happy with Diamond 1 as this means I start in Diamond 3, not in Gold 1 which makes a world of difference. The EOS chests were average I guess, I did get 2 packs, but not enough Reward cards. I have an inkling the drop rate has been secretly nerfed, what do you all think?
The only good thing about this pack opening is that it's Thursday and that means 1 more day till the weekend…. I lie, this pack isn't that bad, just underwhelming as there were quite a few Epics for me to flip. I like getting Epics as I still have a decent amount to be maxed out, but these Epics were that flash. Lets start with the 4 GF commons, all pretty useful, but GF commons don't rent that well. I did get a GF Rare too which was the Cursed Windeku. Now that's a very nice card to have. There were also 3 Rare Summoners and 6 Epics, but I am only keen on the Magi Necrosi as that's a card I would really like to level up. The only Legendary was a Lira, a really really great card if pair with an Astral Entity which I do not have at a high enough level to play with….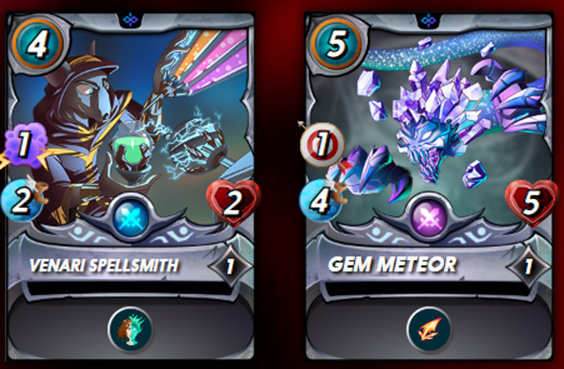 3 cards again to choose from and they were also duplicated 5 times. What are the chances of that happening back to back. This time, the choices are Hardy Stonefish, Silent Sha-Vi and Scavo Hireling. I know Silent Sha-Vi is always a common guess, so we should see someone getting picked. Looks like the Scavo Hireling is the winner here with @candnpg guessing it correctly. Congrats mate! And no one actually guessed the Silent Sha-Vi!! My memory is getting worse everyday…. lol
Instructions
In the comments below, guess which card would have the most duplicates.
Include your Splinterlands username (If different to your name here).
If there are no correct guesses, the card will go into a pool and the Hive Random Winner Picker will decide who gets it once there are 5 cards in the pool.
Tags
@olaf.gui, @luizeba, @bitandi, @morzhan, @seeweed, @noctury, @dstampede, @blitzzzz, @sheikh27, @akiraymd, @queen-silvia, @thaddeusprime, @alexis666, @darthsauron, @eijibr, @senyong, @gs1, @iamronny, @candnpg, @crazyphantombr, @rimurutempest, @jats-0, @hatdogsensei, @ieronimus, @pero82, @gagegida, @jdike, @rtonline, @circlebubble, @dafusa, @arieruzzzz, @acidosis, @bandada, @syel25, @treefrognada, @jonimarqu, @stevienics, @stekene, @holdeck, @darwinjj, @pulubengdugs, @steemmonstah, @daethical, @kryptofire, @imfarhad, @jmehta, @arniboi, @monsterbuster, @iamhewho, @scfather, @ebastion, @powermeat, @dtam, @subidu, @pandachef, @txrose, @leonchikov, @xykorlz, @dewabrata, @thedoc07, @dagz, @zonadigital21, @kramaric.goat, @bechibenner, @memess, @h4rr1s, @thetimetravelerz, @karwol, @ebastion, @reiell1, @fredkese, @shawnnft, @saydie
Posted using Splintertalk
---
---