SWEAT AND HAPPINESS
SWEAT AND HAPPINESS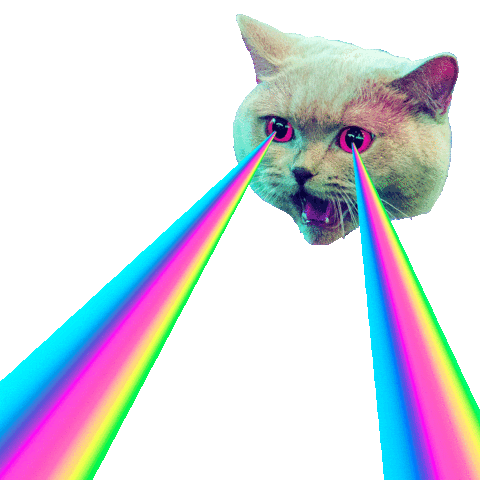 Hello Skatehiiive!
Boys and Girls, all right?
At least a month ago, the Olympic Village of Encantado became my training center. There's great curbs and rails. Small and Medium, perfect for learning new tricks. On Wednesday morning I decided to train bs tricks on curb and practice some unheard of spots for me.
Olá skatehiiive!
Meninos e Meninas, tudo ok?
A pelo menos 1 mês a Vila Olímpica do Encantado se tornou meu centro de treinamento. Lá tem ótimos curbs e rails. Pequenos e Médios, perfeitos para aprender tricks novas. Na manhã de quarta decidi treinar tricks de back e tentar alguns spots inéditos.
Five-0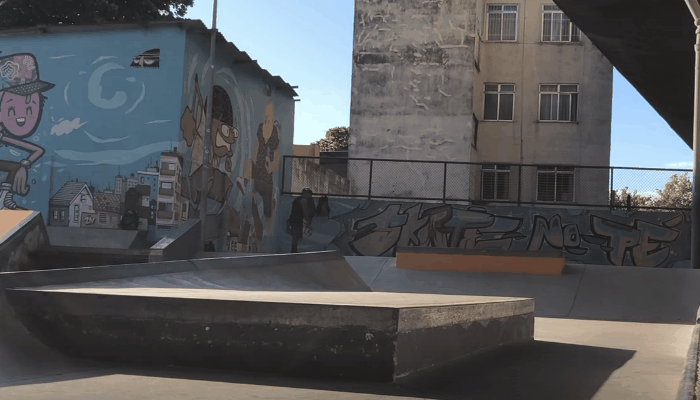 Manual

(Unsupported https://odysee.com/$/embed/IMG_0657/cc65052a77ca9cc450170d3115888e1d9186701a?r=9g7XKbXBCkQjKjjaFtHoFcqRBZUe142V)


(Unsupported https://odysee.com/$/embed/IMG_0668/05bb11f6c3cb8488bf3ccb60fb173d1219e13a07?r=9g7XKbXBCkQjKjjaFtHoFcqRBZUe142V)

I'm so happy to be light. The session is better. More hits, old and new. I decided to apply the 5050 shovit on a beautiful edge. I love this trick haha. It was too hot. The days are strange in Rio de Janeiro. Too cold, rain and suddenly heat, too much heat.
To tão feliz de estar leve. A sessão está melhor. Mais acertos, antigas e novas. Decidi aplica o 5050 shovit em uma borda bonita. Eu amo essa trick haha. Estava muito calor. Os dias estão estranhos no Rio de Janeiro. Muito frio, chuva e de repente calor, muito calor.

(Unsupported https://odysee.com/$/embed/IMG_0670/e0cfb3865167333fb199e7ea86533b8e4f5fa6ee?r=9g7XKbXBCkQjKjjaFtHoFcqRBZUe142V)

My favorite obstacles are rail, gap and edge. In the Olympic Village I find all this. I decided to train backsides. 5050, feeble, smith, tail, anyway, I filmed this, this time. I'm still learning haha.
Meus obstáculos favoritos são rail, gap e borda. Na Vila Olímpica encontro tudo isso. Decidi treinar backsides. 5050, feeble, smith, tail, enfim, filmei isso, dessa vez. Estou aprendendo haha.

(Unsupported https://odysee.com/$/embed/IMG_0673/7316a851bfa6ee968d2821848a8632954ac0db40?r=9g7XKbXBCkQjKjjaFtHoFcqRBZUe142V)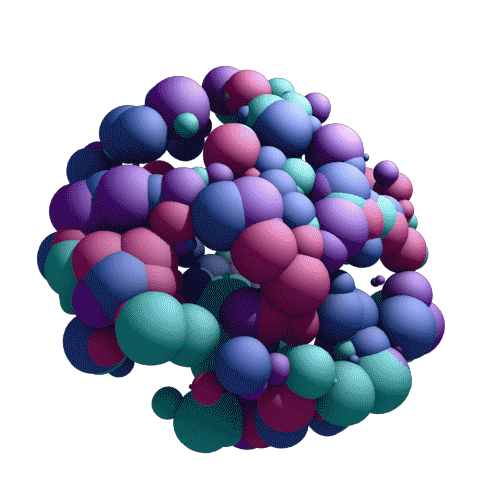 I'm using this little rail to train. And to slide again in style. Super fun! Very good to learn the new ones. I took the time to start playing this other obstacle. It is possible to make some amazing transfers.
I'll try some again! 🙂🙂
To usando esse pequeno rail para treinar e para voltar a deslizar c/ estilo. Super fun! Mt bom pra aprender as novas. Reservei um tempo para começa a brinca nesse outro obstáculo. É possível fazer alguns transfers incríveis.
Voltarei a tentar alguns! 🙂🙂

(Unsupported https://odysee.com/$/embed/IMG_0676/b7d774949c574eab063e4c36ae28e9a4e8177578?r=9g7XKbXBCkQjKjjaFtHoFcqRBZUe142V)


(Unsupported https://odysee.com/$/embed/IMG_0677/2c68542f7fc69038871c1d701334d43c04c887aa?r=9g7XKbXBCkQjKjjaFtHoFcqRBZUe142V)

I invite everyone to participate in the communities: HiveBR, MusicHive and SkateHive. In addition to being a content creator, I am a Moderator and Curator in these communities. Let's exchange ideas and evolve together.
You guys are also meeting me on these discord servers:
HiveBR, MusicHive n SkateHive.
I am available for new projects, services and to learn from you at all times.
Convido a todos a participarem das comunidades: HiveBR, MusicHive e SkateHive. Além de criador de conteúdo sou Moderador e Curador nessas comunidades. Vamos trocar ideias e evoluir juntos.
Vocês também estar me encontrando nesses servidores de discord:
HiveBR, MusicHive e SkateHive.
Estou disponível para novos projetos, serviços e para aprender com vocês a todo tempo.

BOELTER MC - PIRATA DA CARABELA
Lyrics/Letra:
Pirata da Carabela
Na web 3.0 tu sabe quem navega
Sempre focado no growth Latam
Passa essa bountie pra minha galera
Sempre na gestão da comunidade
Acostumado a lidar com discord
Seja bem vindo, Welcome
Só os expert do bot
Fazendo anuncio no MEE6
Parecer fácil igual flip
De cortavento Shapeshift
Naquele pique bitconf
Tu piro no conceito de DAO
Fumando umzinho na call
trocando trabalho com vários paises
me chame de pirata internacional
Eu nao nordico Sou Brasileiro
E mesmo assim nao sou assalto teu barco
Faço chove em quase 10 carterias
Nem sou de falar Só mostro resultado
Toma adesivo da carabela, rapoza azul
e da music hive
Pra não dizer que não teu amigo
Toma um da stoken pra ficar suave
Screen to gif ou light shot
To dando aula de hackmd
After Effects ou Photoshop
No HiveBlog Eu boto p fuder
Jogo no 3Speak e Jogo na Odysee
Jogo no ataque no NFT Rio
Nicoca lucrando com vídeo
Foi o VLAD que me botou nisso
Chama o The smith Que traz outro plano
colombi anka traça a estratégia
Chama o Edvam que traz o argumento
Vasconsa e Vito É sucesso na certa
Chama o Joao que traz 300 pizza
Para o stand ce sabe de quem
Ele entra na sua metamask
Ma só por esporte É um pirata do bem

HELP ME GET TO 1000 SUBSCRIBERS AT ODYSEE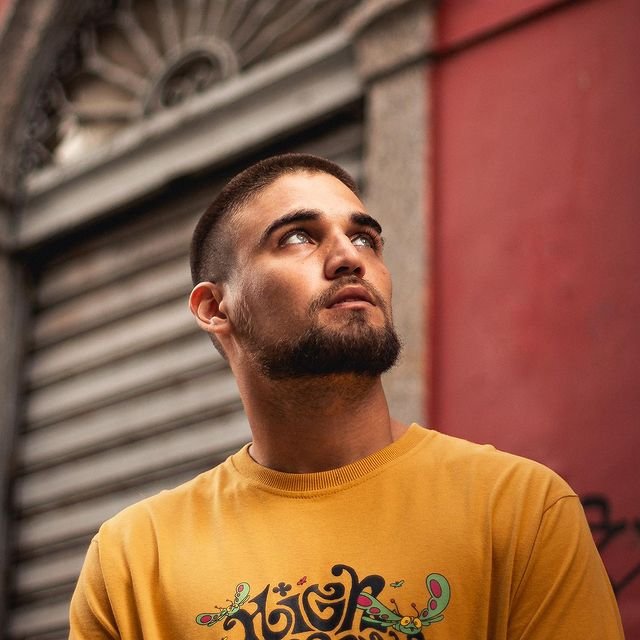 Boelter Mc
Welcome to the BoelterMc universe. I am a rapper, skateboarder, born and raised in Rio de Janeiro, Brazil. Currently dedicated to starting my music career and working on projects on Web 3.0. I am curator and moderator in the communities Skate Hive, Music Hive and HiveBR. I am committed to bringing together musicians from all over the world in a music community with many events and benefits. I host the Radio Foundation on my computer. We are currently in Odysee and the Metaverse of Urnowhere. I'm available in discord to work on projects, call me!
If you like the content leave your upvote, share your ideas in the comments, if you find it interesting you can reblog! Spread love and follow my blog to be connected! BoelterMc Hugs and Kisses!

Have you voted for Stoken's proposal? No? Vote now! Stoken is coming true! I am happy! 🐝❤️
---
Join the Stoken/Skatehive Discord

---
What STOKEN plans to bring to Hive 🍯

Unique name, and meme-ified branding that will stand out above the hard to find Hive brand.

Real world events tied to web3 content creation.

Attracting non crypto content creators, into web 3.0

Exciting content to bring in non crypto audience.

Focus on onboarding large, existing communities i.e: Reddit skateboarding: 385k members, and Redbull: 10 million YouTube subscribers.

NFTs. Plans include real world utility, fund raising, and future gamification.
DTF ( Decentralized Token Fund )

Stoken DAO: Decentralized voting system to allow the community to sponsor athletes, content creators, influencers, and real world events.

A new token for you to earn for doing Hive stuff!

Possibility of future airdrop of governance tokens. 

---
---
---