Ghosts: Into the Deep.
Hey guyz,
Um back people with another blog post in HIVE.
This time I'm going to show my second play of Call of Duty: Ghosts where I completed a mission: Ghosts: Into the Deep.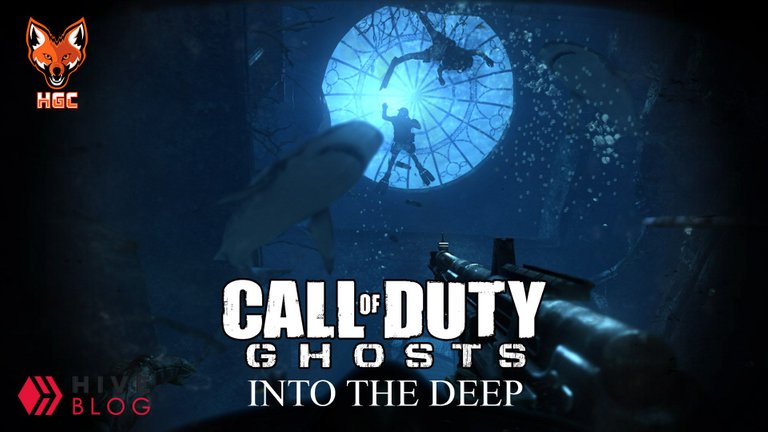 Call of Duty: Ghosts was developed by Infinity Ward and published by ACTIVISION and released worldwide for windows at November 5 2013. It's a first-person shooter video game.
Plot:
Call of Duty: Ghosts is set in the near future that follows the nuclear destruction of the Middle East. The oil-producing nations of South America form the Federation of the Americas in response to the ensuing global economic crisis and quickly grow into a global superpower, swiftly invading and conquering Central America, the Caribbean, and Mexico.
The game's main protagonists are the Ghosts, a force of U.S. Special Operations personnel trained to conduct clandestine missions behind enemy lines. The unit is led by retired U.S. Army Captain Elias Walker (Stephen Lang). He is joined by his sons Logan and David "Hesh" Walker (Brandon Routh),along with a trained German Shepherd named Riley, Captain Thomas A. Merrick (Jeffrey Pierce), and Gunnery Sergeant Keegan P. Russ (Brian Bloom).
The game's main antagonist is Gabriel T. Rorke (Kevin Gage), the former leader of the Ghosts who works for the Federation after being captured and brainwashed by the Federation via torture and hallucinogens. To know more, check this out.
I published the gameplay recording on youtube.
Watch on youtube.

This mission was about sinking the destroyer guarding the Federation's weapon factory.
It was inside Atlantic Ocean, South America at June 27th and it was Logan Walker whom I got to play the mission with.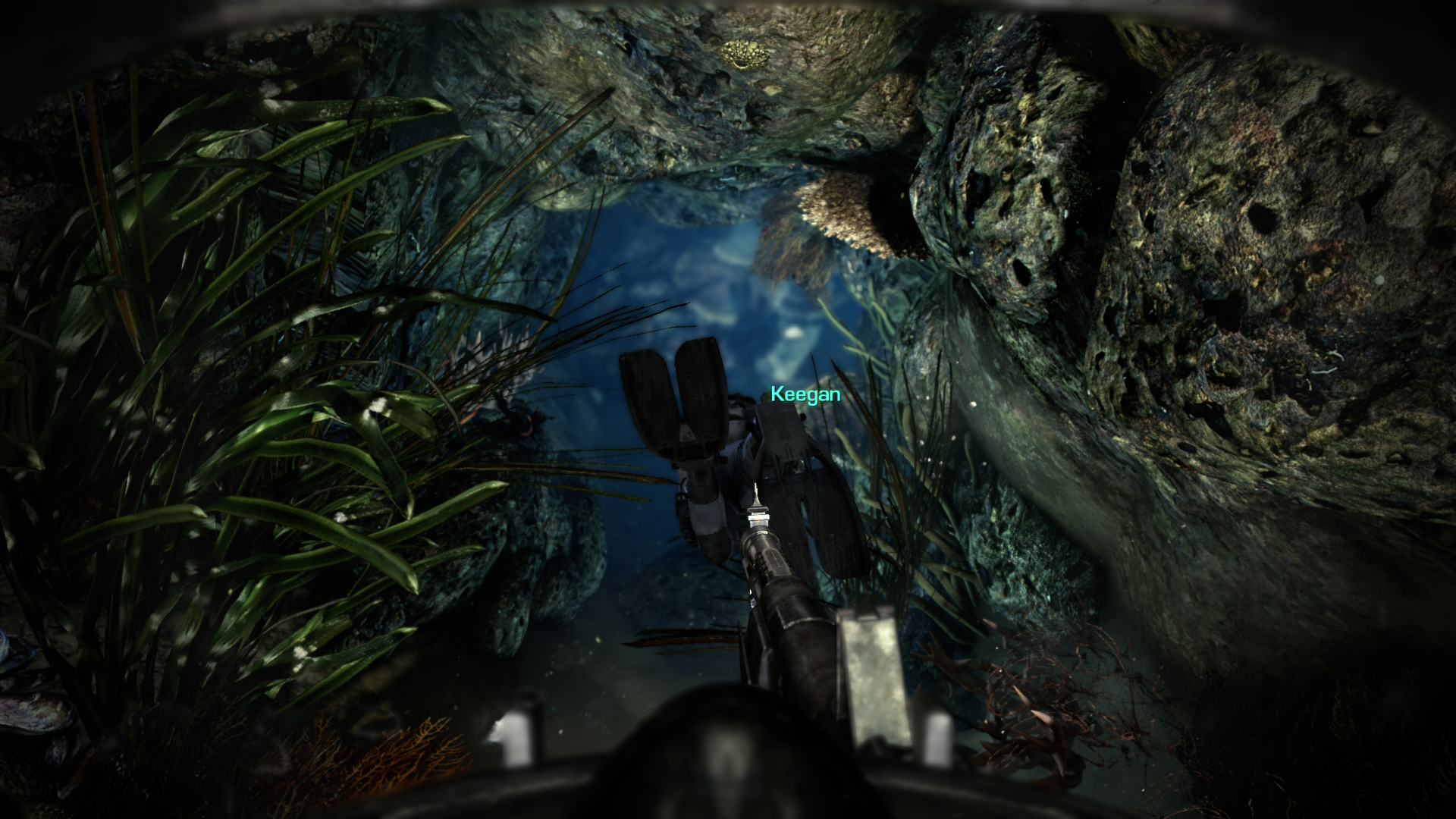 This mission carried out with only two soldiers and they are Logan Walker and Keegan. As Logan Walker, I had to follow Keegan into the deep ocean.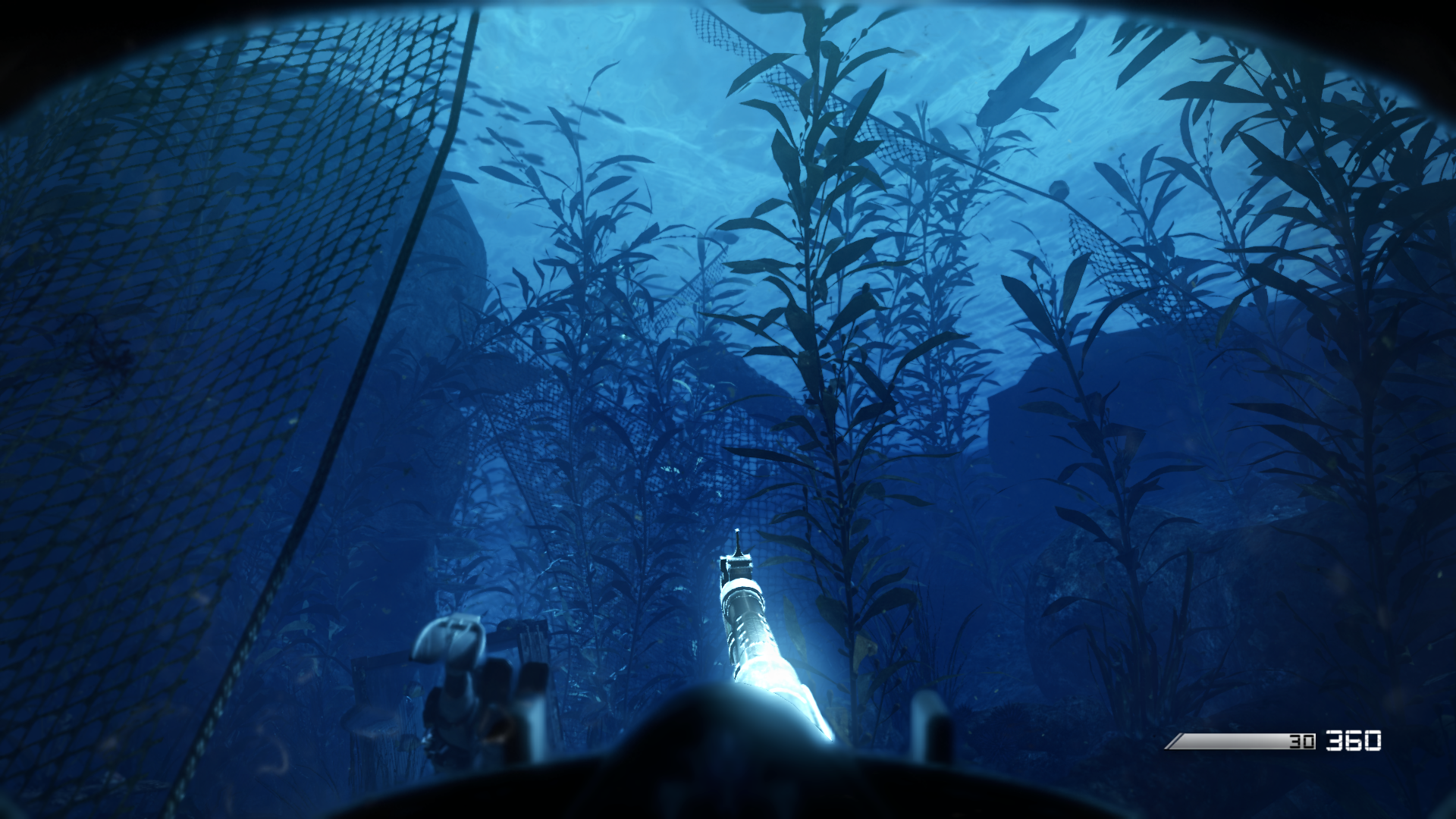 While diving inside the ocean, we've found out big fish nets and there were various kinds of fishes and among them there were man eating sharks. I was eaten by a shark there as well.
Then we kept diving forwards.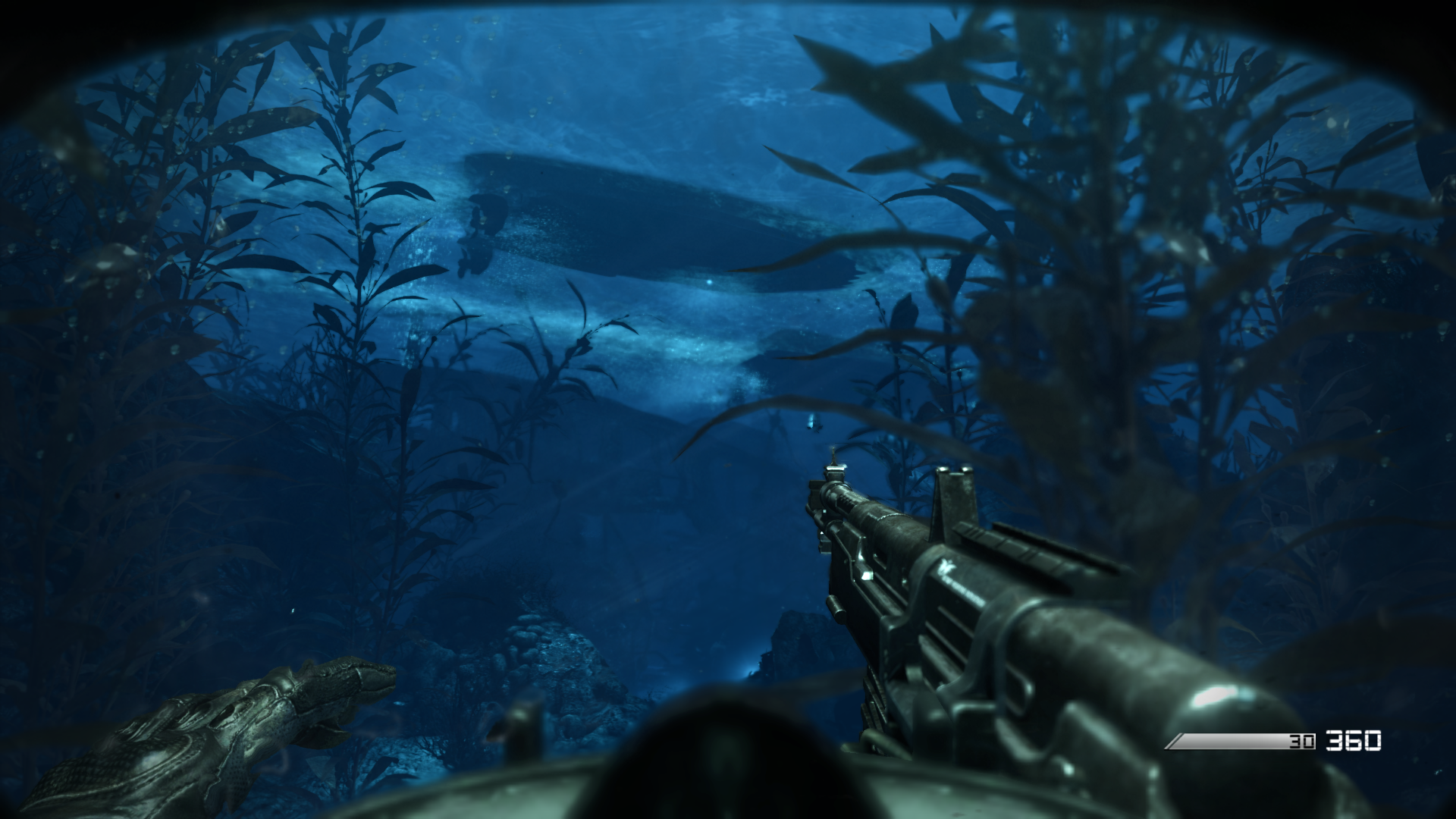 While we were not too deep, we saw two boats there and some enemy soldiers with guns dived inside the ocean.
There were two enemies on our way and I took them down. Then we kept diving forwards.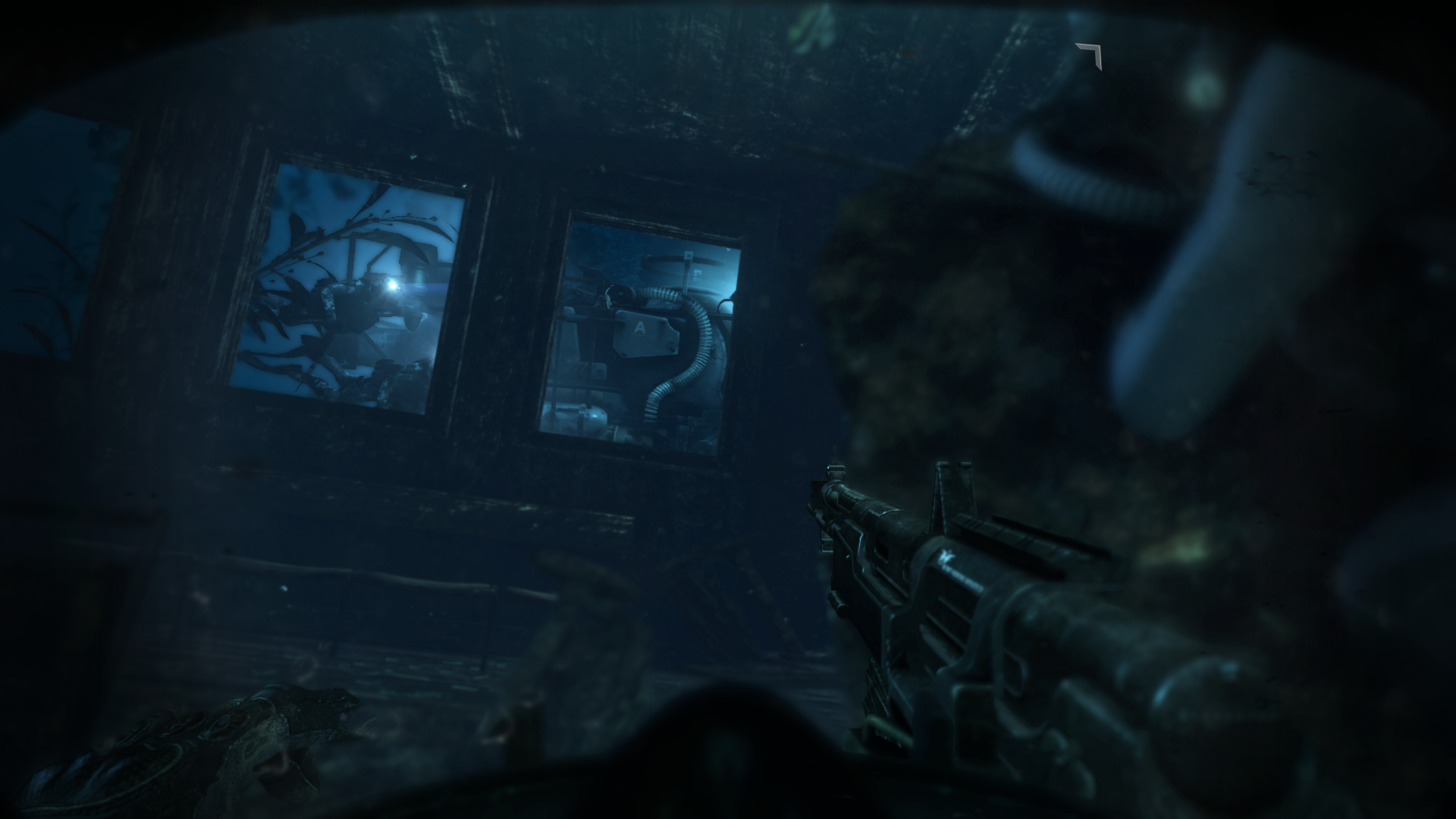 After getting inside a wrecked ship, Keegan asked me to stay down as there were some enemy soldiers and an underwater boat like a mini submarine going through.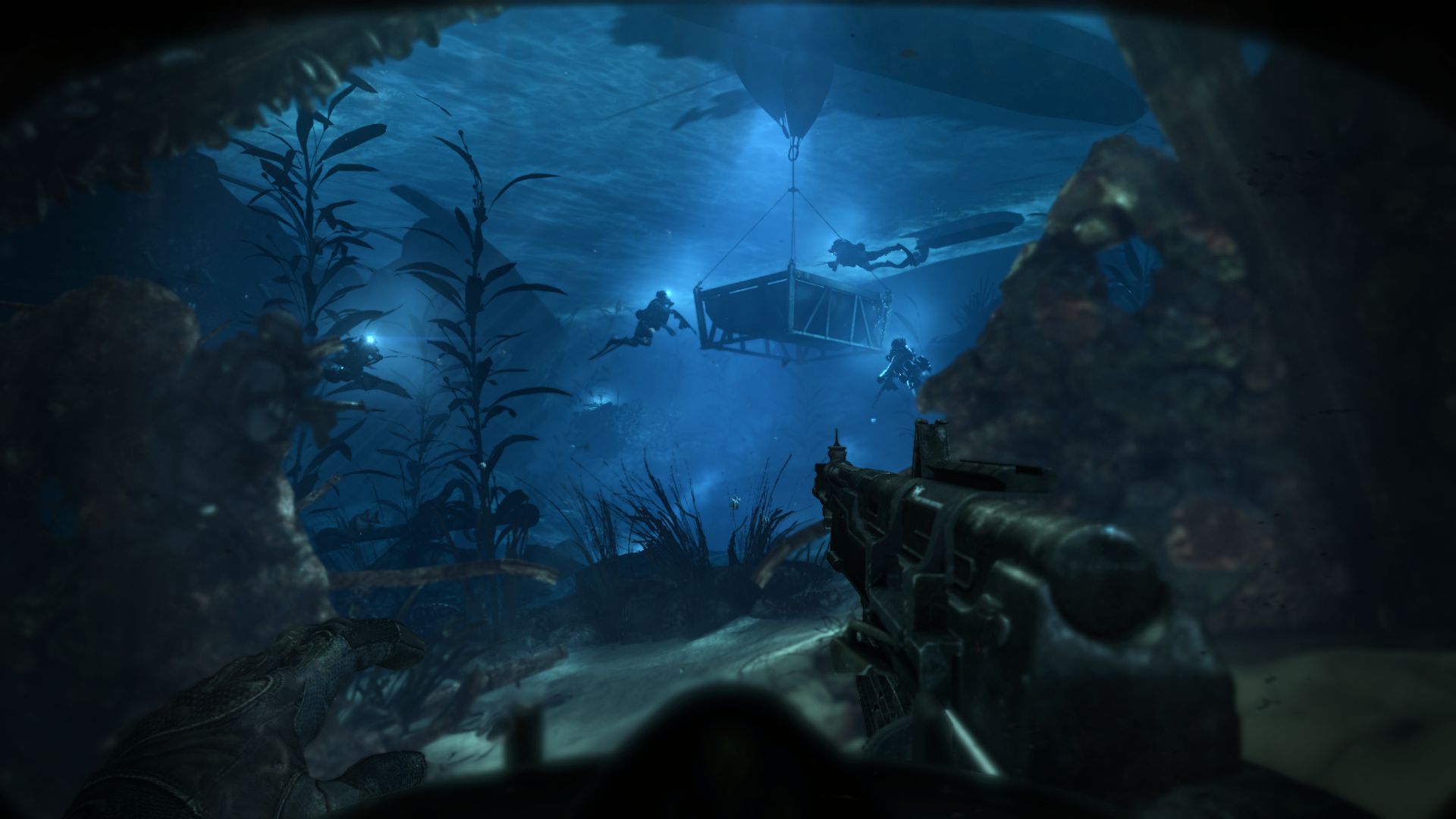 After diving through a more space, we've found out that there was kind of a delivery package under water which was carried by boats upwards and enemy soldiers looking after them while diving.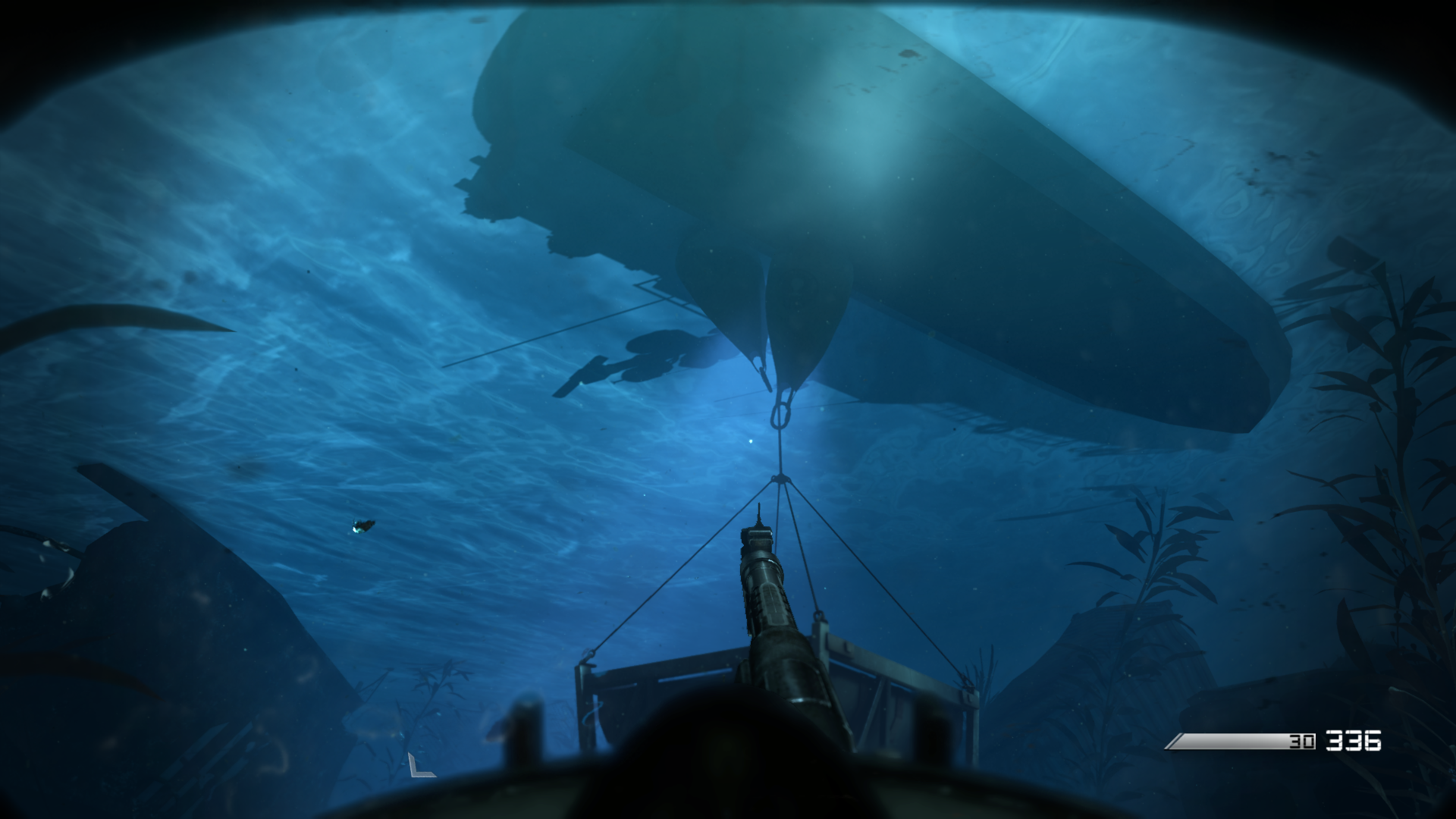 After taking out three enemy soldiers there, we dived forward and we found many more enemy soldiers there so we took cover behind rocks before start attacking them.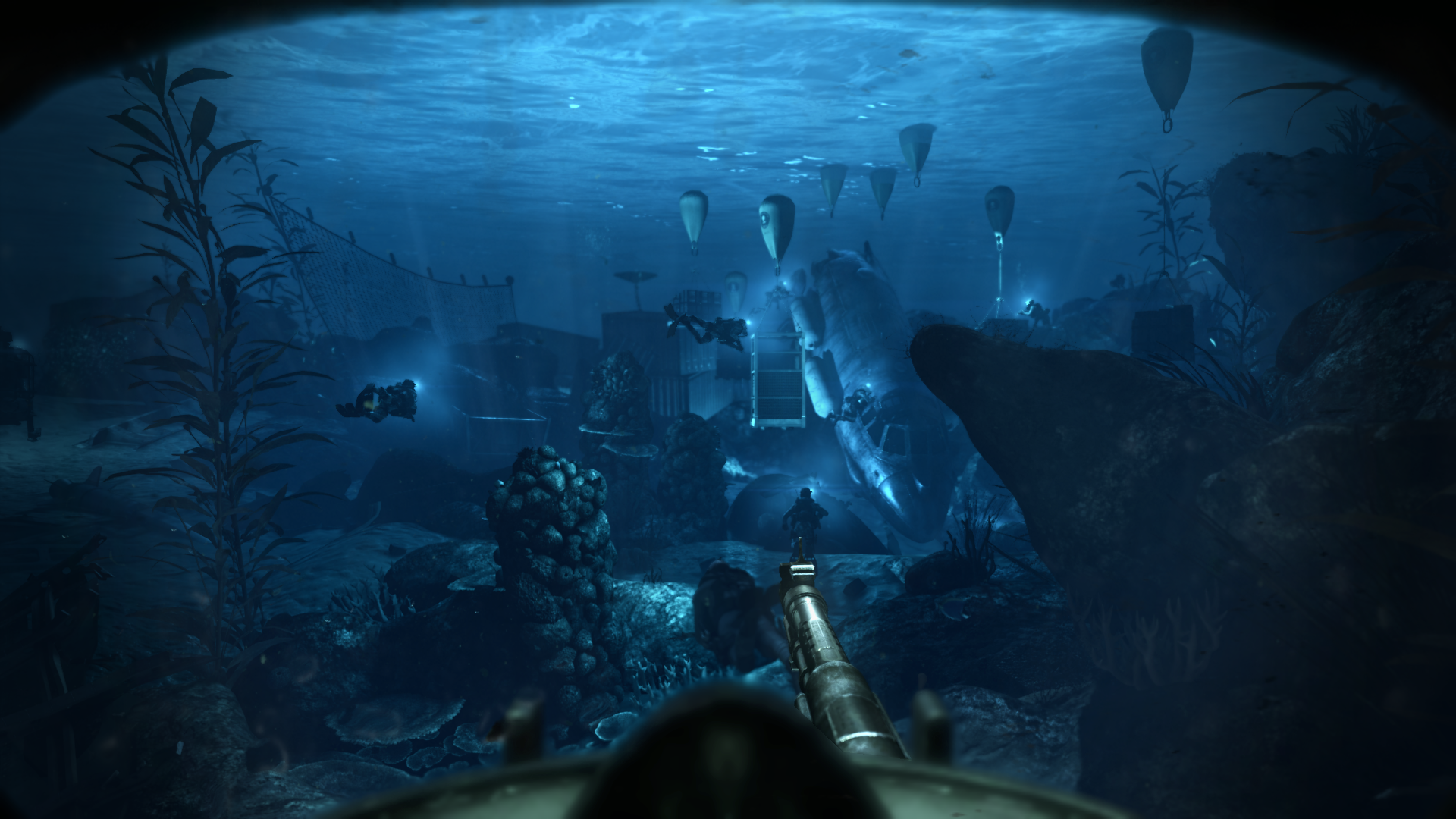 And then we attacked and killed those enemies there to clear our path.
Then after diving deeper to get to another location, we saw the destroyer guarding the Federation's weapon factory that we were about to sink.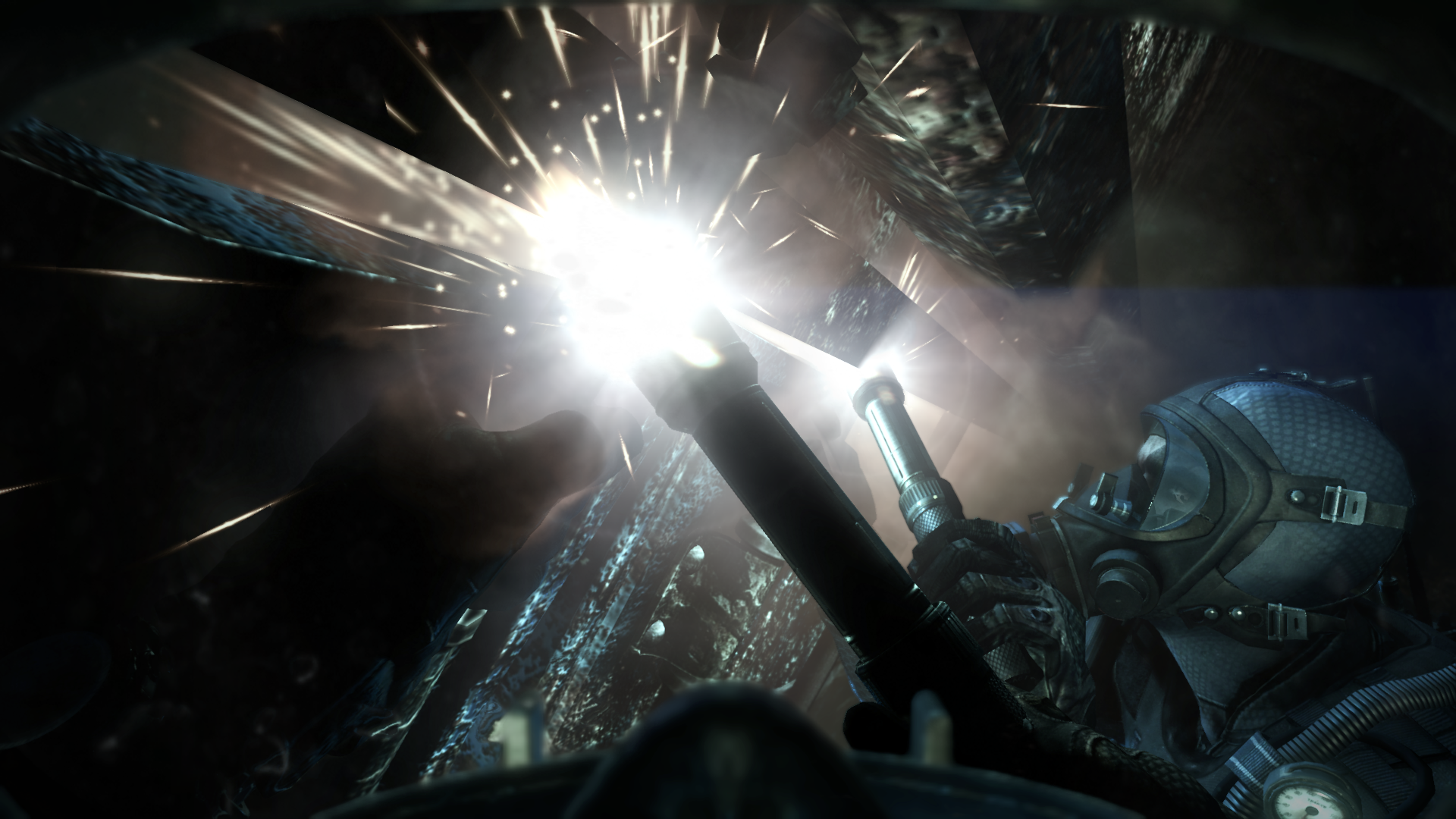 We had to cut open some doors to dive forward.
Then after following the target for some times, we went inside a wrecked lighthouse.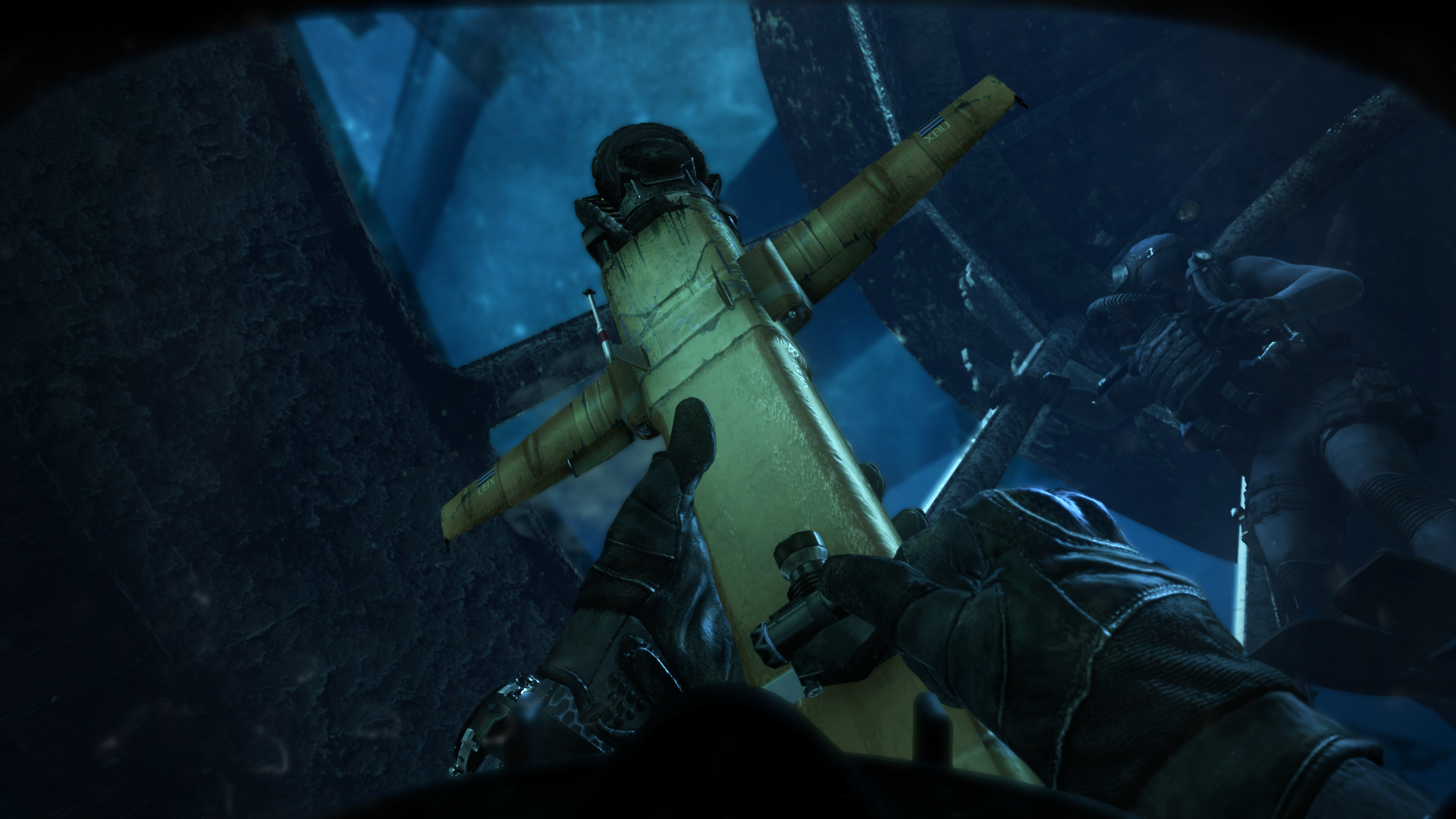 Keegan broke through a window so that I could lunch the Proteus missile and I did it.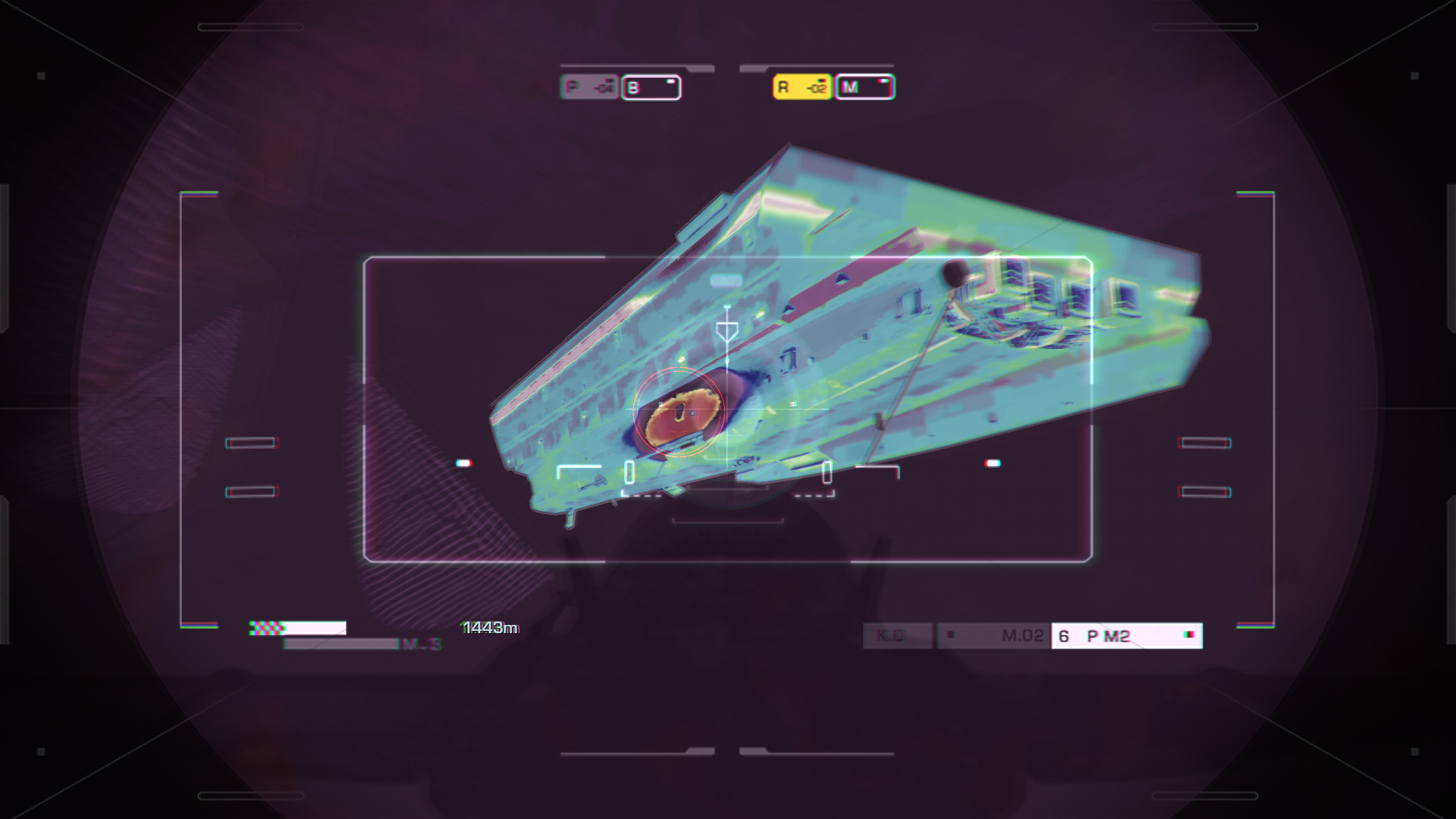 The Proteus missile was on its way towards the target and I had to control it till it hit the target successfully.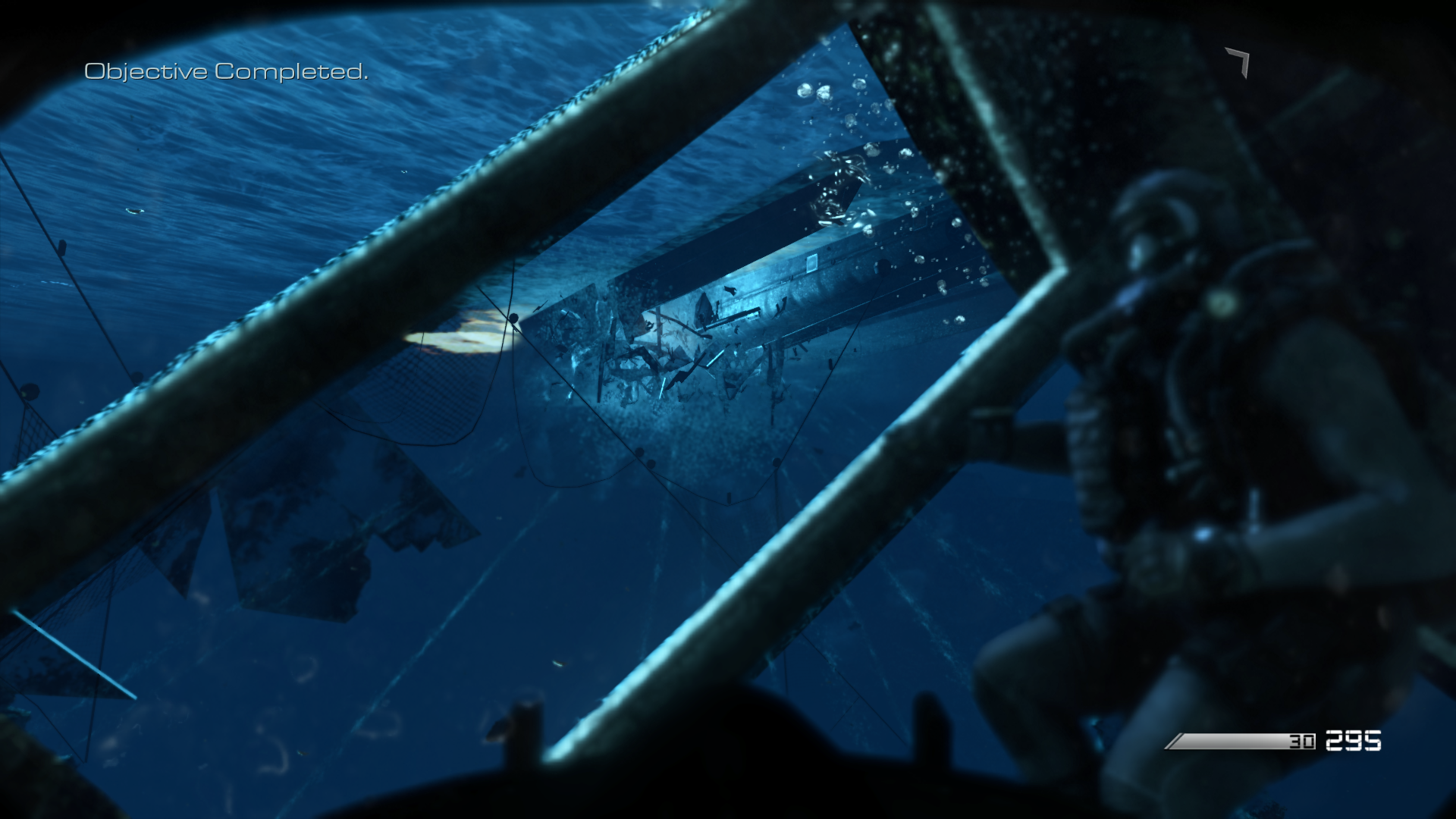 And then boom, the target was destroyed and the main objective was completed.
We were affected from the missile as well as we were like thrown beneath the surface while the missile was blasted although its normal for a missile to get blasted under water.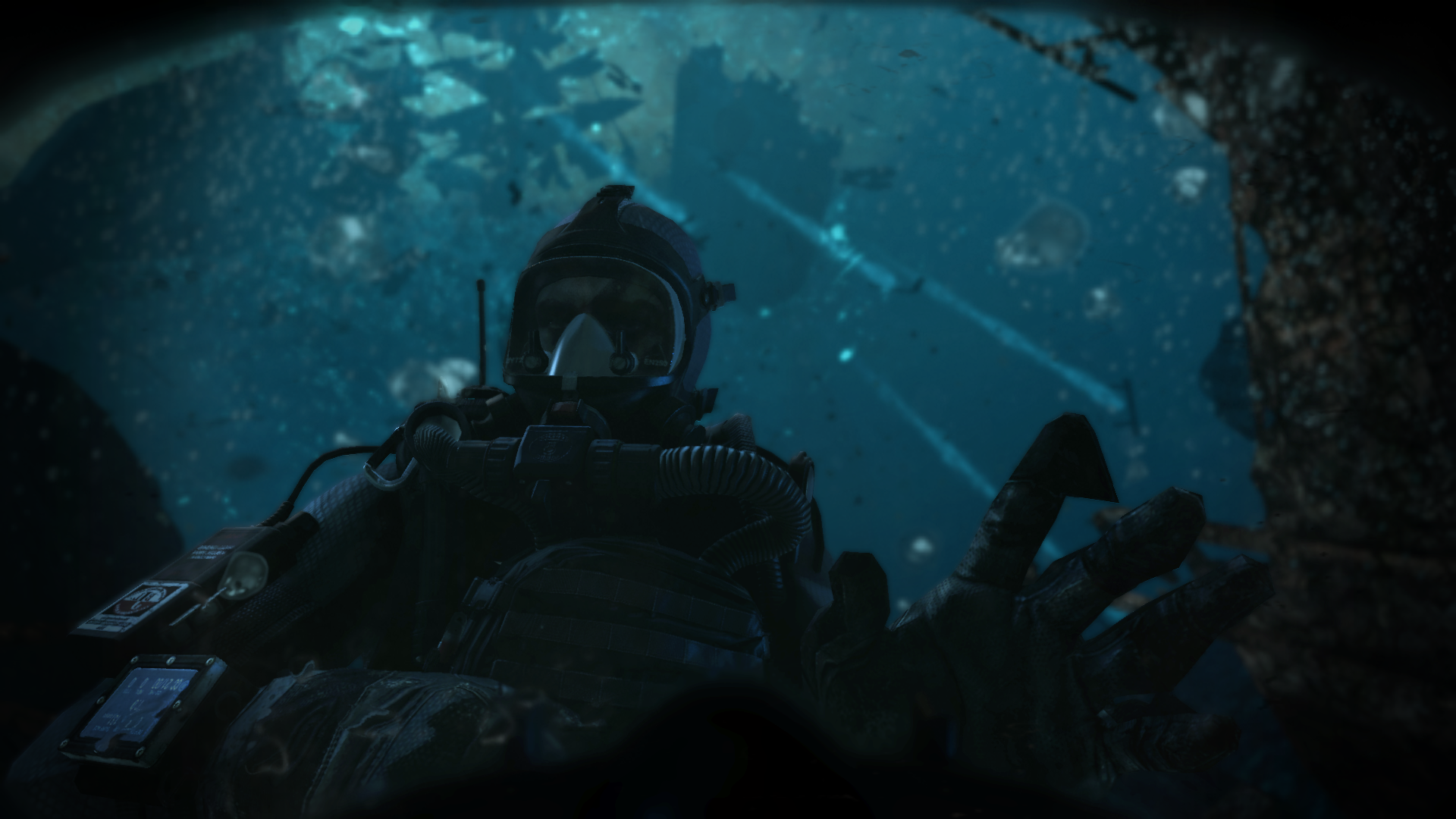 My character was struck with both hands and then Keegan came out of nowhere and saved my character.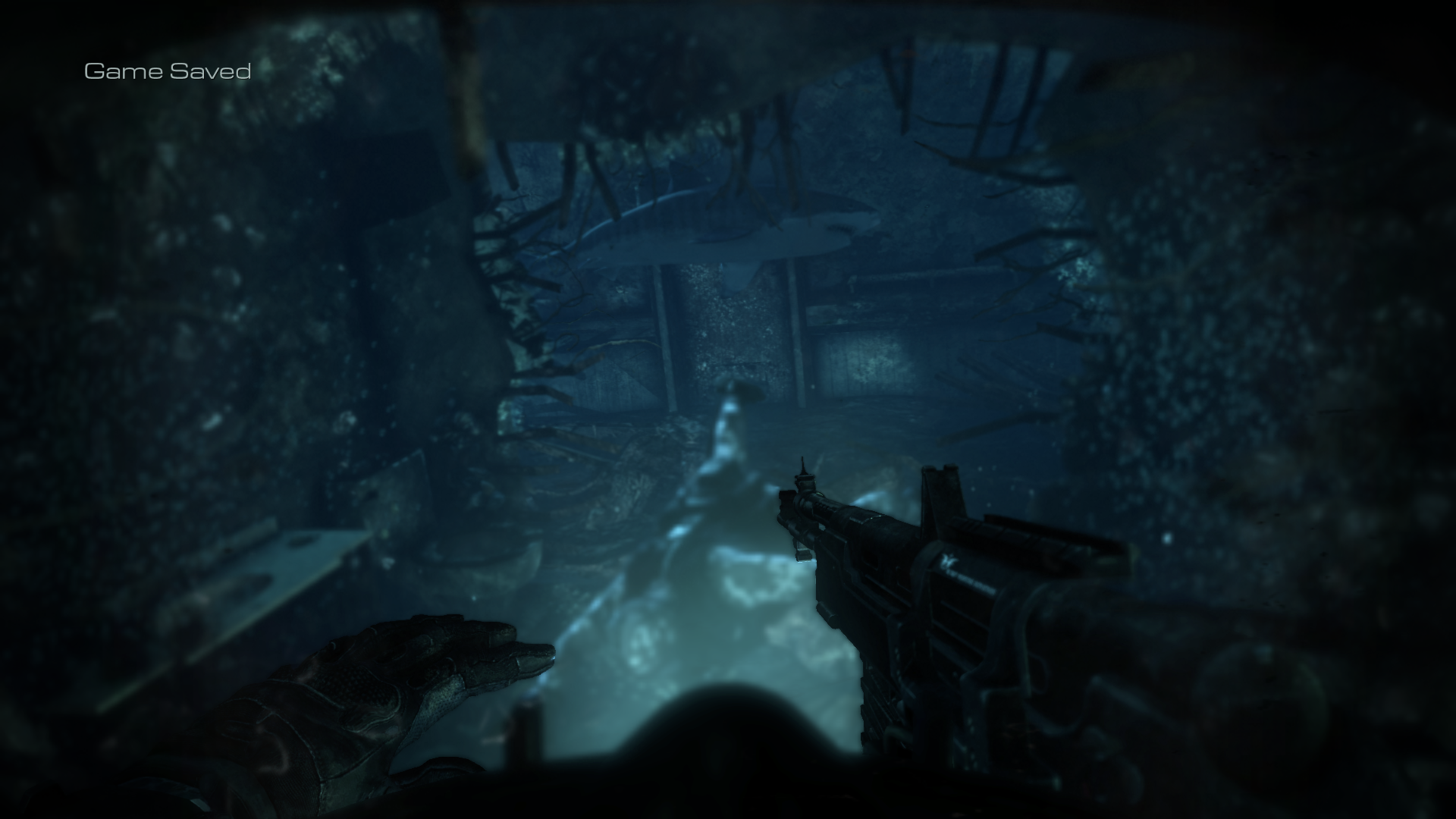 Now we had the objective to get to the secure place so we kept diving forward while wreckage parts of our previous target was falling on us and we were losing health.
And suddenly there were enemy soldiers started attacking us underwater and we shot back.
After killing all the enemy soldiers on the way, we went into a big wrecked ship and was looking for our escape route from there.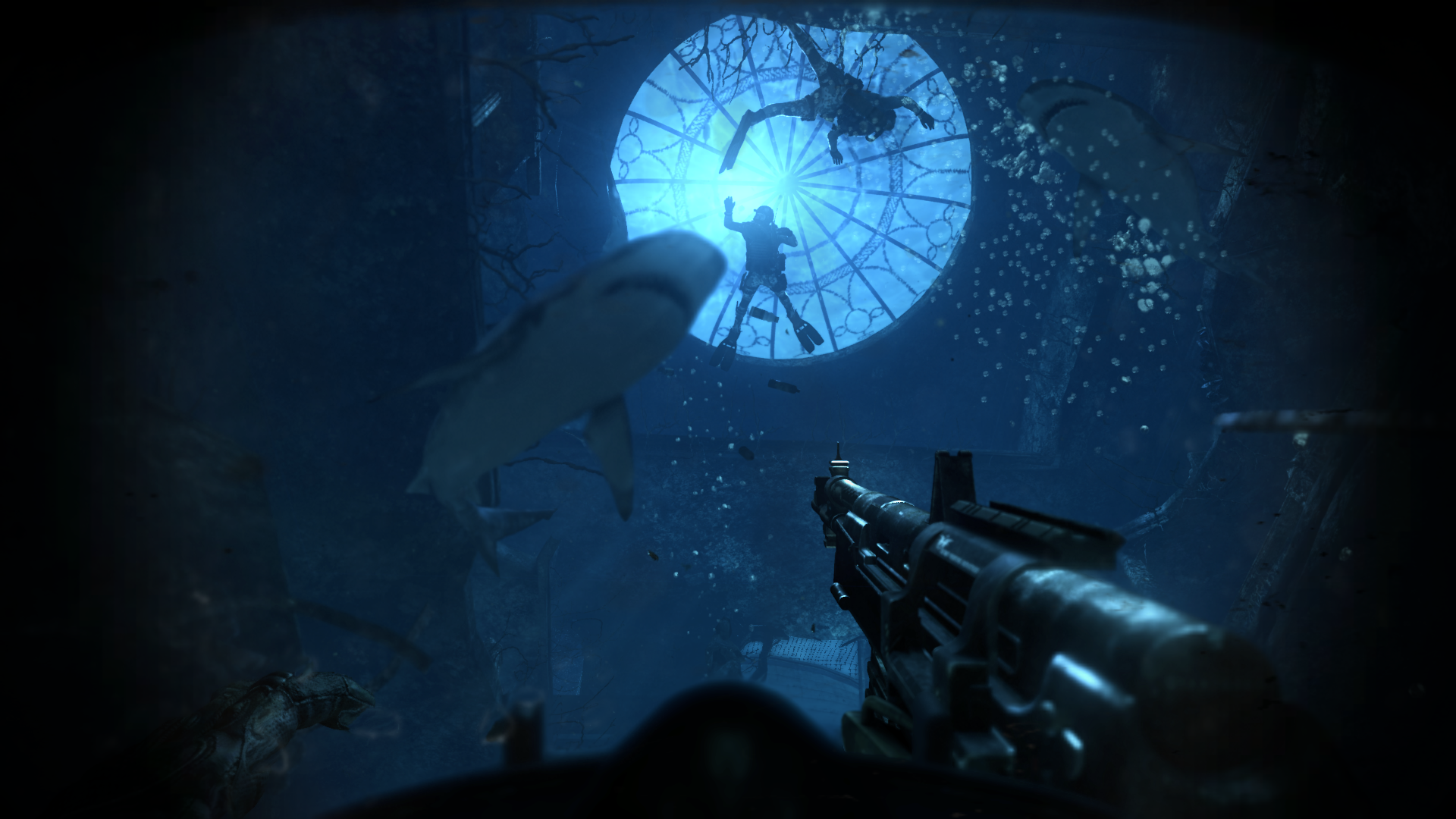 But there were some sharks on our way and the path was hard to pass as the shark eats you alive with every mistake and I was eaten for 3/4 times at the same place but at last both of us left in one piece.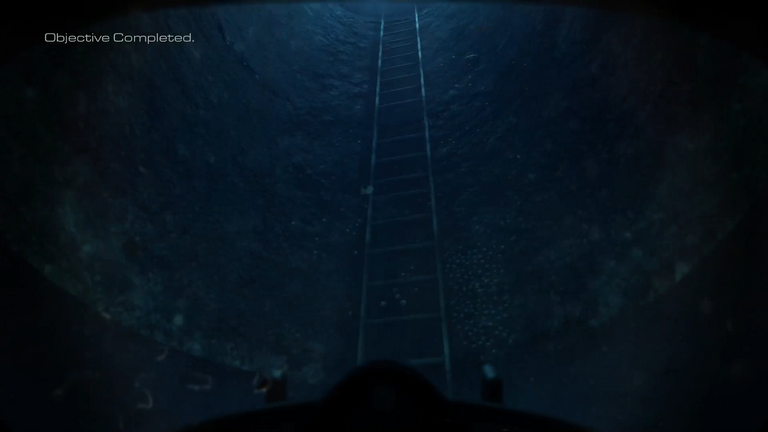 At last we've found a ladder to our exit and we completed the mission like this.
This mission was a tough one for real but I liked to dive like that as a soldier.
I stopped playing from there. I will show more play of this game if I continue it.
---
My PC Specs:
Operating System: Windows 11 Pro
Processor: AMD Ryzen 5 3600 6-Core Processor, 3.60 GHz
RAM: 16.0 GB
GPU: GTX 1050ti
---
Image Source: In game screenshots + Ghosts Logo + hivegc official logo & banner + hive.blog official logo.
End of the post.
Peace.
---
---