Audio Bar 018: "A Perfect Circle, Ottmar Liebert, Joaquin Sabina, Massive Attack" [EN / ES]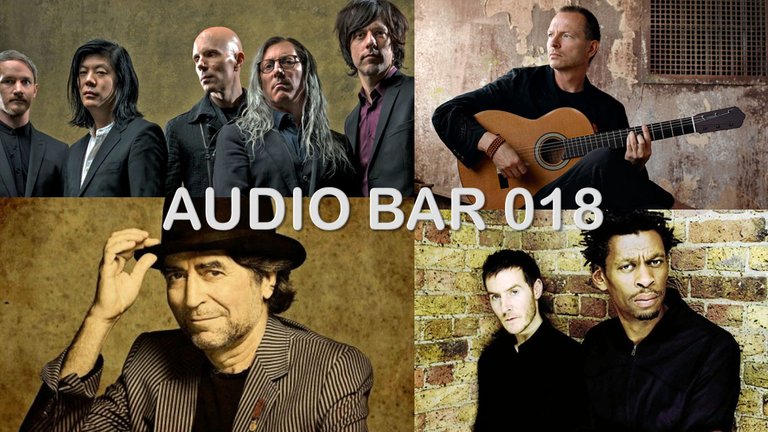 Sources / Fuentes: 1, 2, 3, 4
Audio Bar is a weekly space in which I share my musical discoveries of the last 7 days, whether thanks to Spotify, YouTube, recommendations from friends and acquaintances, or my own insatiable curiosity for new music.
It is an eclectic and diverse space whose content has as its only denominator my personal tastes and preferences. Everyone is welcome, and if something is of interest do not forget to share it in the comments.

Audio Bar es un espacio semanal en el que comparto mis descubrimientos musicales de los últimos 7 días, ya sea gracias a Spotify, YouTube, recomendaciones de amigos y conocidos, o mi propia e insaciable curiosidad por nueva música.
Es un espacio ecléctico y diverso cuyo contenido tiene como único denominador mis gustos y preferencias personales. Sean todos bienvenidos, y si algo resulta de su interés no olviden compartirlo en los comentarios.

A Perfect Circle - Judith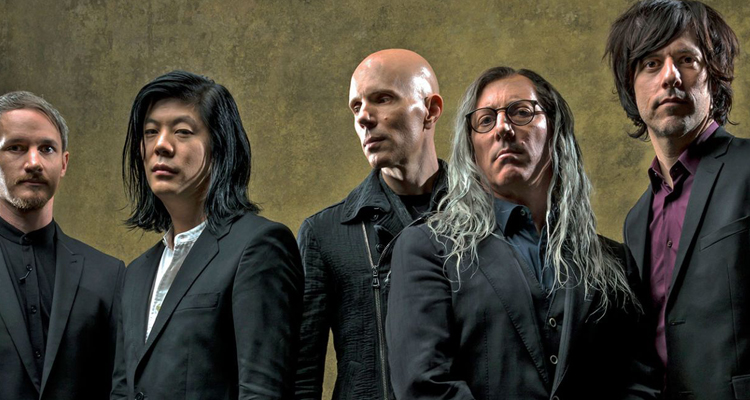 Source / Fuente
During the time that Tool was away from the stage, its vocalist, Maynard James Keenan, was working on side projects, and one of them is A Perfect Circle.
This song was the one that made them known to the world, and is inspired by Maynard's mother, who was bedridden for years due to health problems. Faced with this situation, Keenan's mother became even more religious than she already was, something difficult for her son to understand, who in this song vents all the frustration of seeing her mother living a destiny she did not deserve. .
Durante el tiempo que Tool estuvo fuer de los escenarios, su vocalista, Maynard James Keenan, estuvo trabajando en proyectos alternos, y uno e ellos es A Perfect Circle.
Esta canción fue la que los dio a conocer al mundo, y está inspirada en la madre de Maynard, quien estuvo postrada por años debido a problemas de salud. Ante esta situación la madre de Keenan se volvió incluso más religiosa de lo que ya era, algo difícil de entender para su hijo, que en esta canción desahoga toda la frustración de ver su madre viviendo un destino que no se merecía.

Ottmar Liebert - Snakecharmer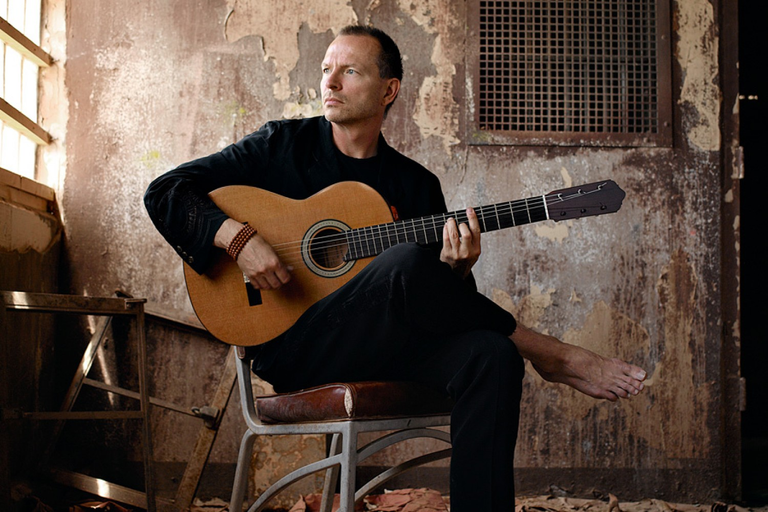 Source / Fuente
Ottmar Liebert has been one of my favorite guitarists ever since I met him in the 90's. His mix of gypsy music, Spanish music and classical guitar makes his sound unique and easily recognizable.
Lately I have returned to his music, which has diversified over the years, without losing its essence, and I came across this which is one of his best-known songs precisely from the 90's, and a good example of the amalgamation of influences that coexist in his music always full of passion and feeling.
Ottmar Liebert es desde que lo conocí en los 90's, uno de mis guitarriastas favoritos. Su mezcla de música gitana, música española y guitarra clásica, hace de su estilo algo único y fácilmente reconocible.
Últimamente he vuelto a su música, que se ha diversificado con los años, sin por ello perder su esencia, y me topé con este que es uno de sus temas más conocidos precisamente de los 90's, y una buena muestra de la amalgama de influencias que coexisten en su música siempre llena de pasión y sentimiento.

Joaquín Sabina - Sin embargo te quiero / Y sin embargo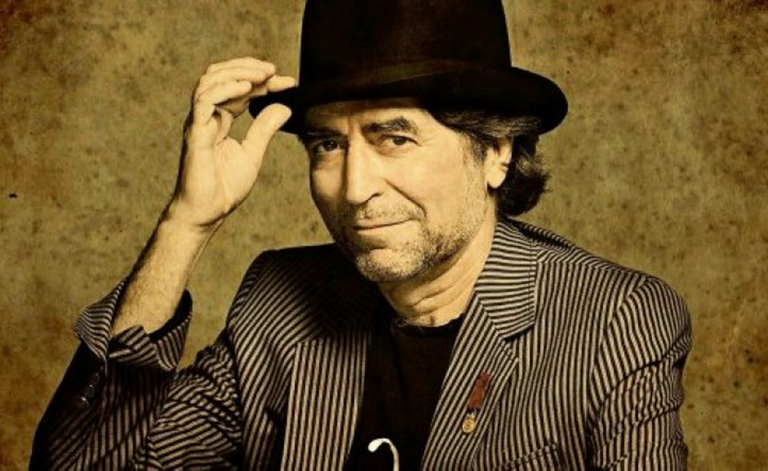 Source / Fuente
There isn't much to say about Joaquín Sabina that hasn't already been said, he is literally a living legend of Latin American music.
On this track he is accompanied by Mara Barros, who deserves a separate mention for her enormous interpretive quality and prodigious voice. The two-song combo is a true delight for the voice of Mara Barros, the enormous quality of the musicians who accompany Sabina, and for Sabina himself, always cheeky and emotional, always modest and always great.
No hay mucho que decir de Joaquín Sabina que no se haya dicho ya, es literalmente una leyenda viviente de la música hispanoamericana.
En este tema es acompañado por Mara Barros, que merece mención aparte por su enorme calidad interpretativa y portentosa voz. El combo de dos canciones es un verdadero deleite por la voz de la Mara Barros, la enorme calidad de los músicos que acompañan a Sabina, y por Sabina mismo, siempre descarado y emotivo, siempre modesto y siempre genial.

Massive Attack - Safe From Harma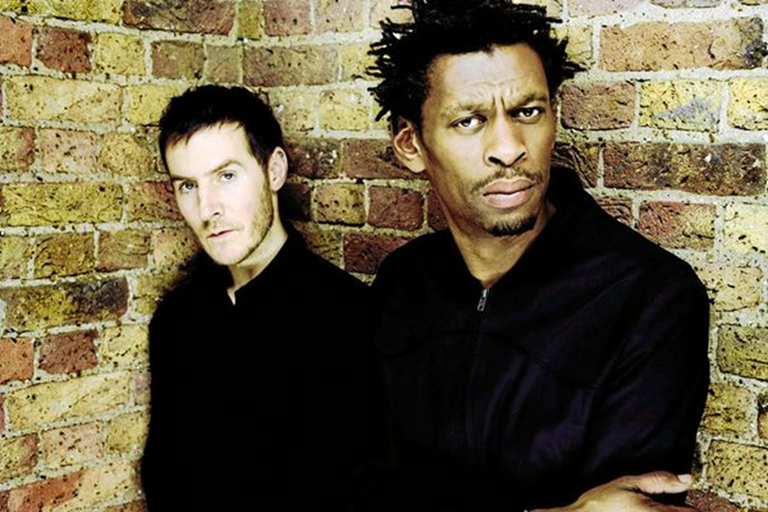 Source / Fuente
The trip-hop movement was born in the 90's thanks to Massive Attack, which was its first great exponent, and the song that made this new genre known to the world that mixes electronic influences with world music, and a flexibility that allows you to merge with almost anything, was this song.
'Safe from a Harm' was the first single from the mythical 'Blue Lines', Massive Attack's first album, and today after three decades it continues to sound as up-to-date and relevant as a song that surprised radio around the world from its native England.
El movimiento del trip-hop nació en los 90's gracias a Massive Attack, que fue su primer gran exponenete, y la canción que dió a conocer al mundo este nuevo género que mezcla influencias electrónicas, con world music, y una flexibilidad que le permite fusionarte con casi cualquier cosa, fue esta canción.
'Safe froma Harm' fue el primer sencillo del mítico 'Blue Lines', el primer albun de Massive Attack, y hoy después de tres décads sigue sonando tan actual y vigente como cancio sorprendió a la radio de todo el mundo desde su natal Inglaterra.
©bonzopoe, 2022.
---

Thank you very much for reading this post and dedicating a moment of your time. Until next time and remember to leave a comment.
Muchas gracias por leer este post y dedicarme un momento de tu tiempo. Hasta la próxima y recuerda dejar un comentario.

---
---