Audio Bar 019: "Sivert Høyem, Parcels, Dusty Bo, La Barranca" [EN / ES]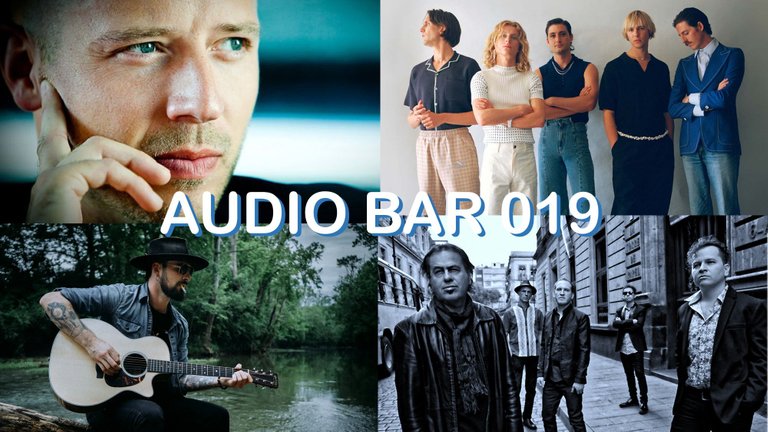 Audio Bar is a weekly space in which I share my musical discoveries of the last 7 days, whether thanks to Spotify, YouTube, recommendations from friends and acquaintances, or my own insatiable curiosity for new music.
It is an eclectic and diverse space whose content has as its only denominator my personal tastes and preferences. Everyone is welcome, and if something is of interest do not forget to share it in the comments.

Audio Bar es un espacio semanal en el que comparto mis descubrimientos musicales de los últimos 7 días, ya sea gracias a Spotify, YouTube, recomendaciones de amigos y conocidos, o mi propia e insaciable curiosidad por nueva música.
Es un espacio ecléctico y diverso cuyo contenido tiene como único denominador mis gustos y preferencias personales. Sean todos bienvenidos, y si algo resulta de su interés no olviden compartirlo en los comentarios.

Sivert Høyem (feat. Marie Munroe) - My Thieving Heart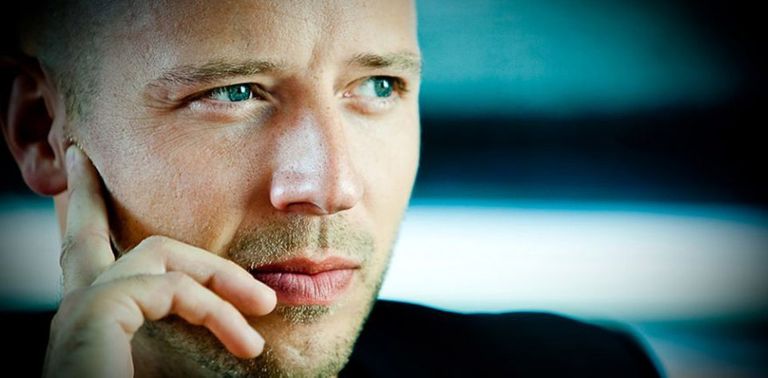 Source / Fuente
Sivert Høyem is the lead singer of the Norwegian group Madrugada, who recently reunited again, and one of my favorite male voices. Added to an indisputable stage presence, Høyem's thick and powerful voice is one of the most recognizable and recognized in international rock.
This song is my favorite from his time as a soloist, and in part thanks to the excellent pairing he achieves with Marie Munroe, who takes this song to another level.
Sivert Høyem es el vocalista del grupo noruego Madrugada, que recientemente se reunió de nuvo, y una de mis voces masculinas favoritas. Sumada a una presencia escénica indiscutible, la gruesa y potente voz de Høyem es de las más reconocibles y reconocidas del rock internacional.
Esta canción es mi favorita de su etapa como solista, y en parte gracias a la excelente mancuerna que logra con Marie Munroe, quien eleva esta canción a otro nivel.

Parcels - Famous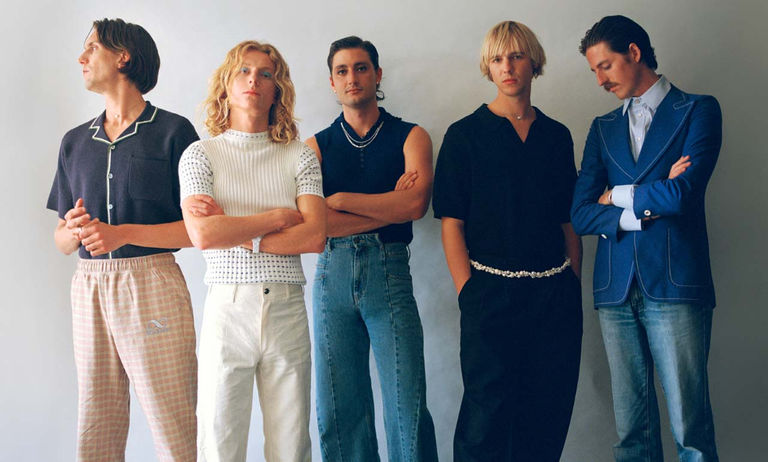 Source / Fuente
I've just discovered Parcels and haven't listened to their entire discography yet, but what I've heard and seen of them so far has pleasantly surprised me.
With a retro sound strongly influenced by the music of the 70's and part of the 60's, complex and interesting compositions, and a craft that is noticeable when you see them play, they are a great promise for the future that we hope will be fulfilled sooner rather than later. As a curious fact, their look, both physically and in their clothing, is literally a trip to the 70's.
Recién he descubierto a Parcels y aún no escucho todavía toda su discografía, pero lo que he escuchado y visto de ellos hasta el momento me tiene gratamente sorprendido.
Con un sonido retro fuertemente influeciado por la música de los 70's y parte de los 60's, composiciones complejas e interesantes, y un oficio que se nota al verlos tocar, son una gran promesa a futuro que espermos se cumpla más pronto que tarde. Como dato curioso su look, tanto físico como en su vestimenta, es literalmente un viaje los 70's.

Dusty Bo - The Conductor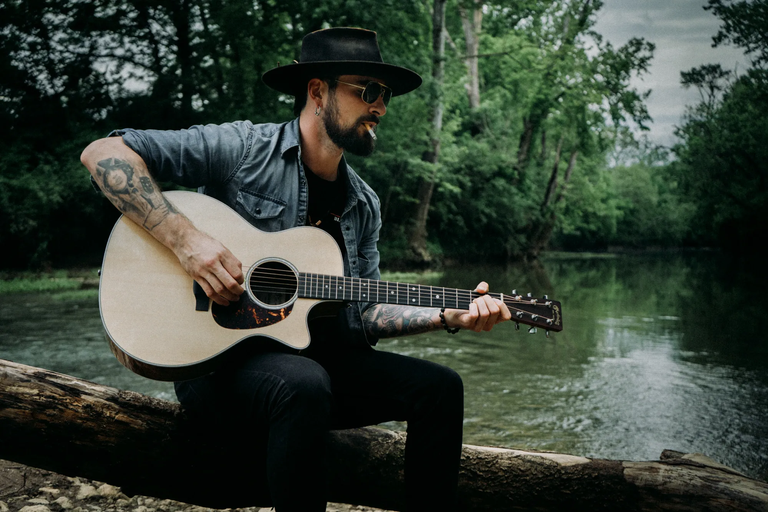 Source / Fuente
The only thing I've heard from Dusty Bo is this song, but I'll surely dive into his discography during the week. The song is very powerful and reveals Bo's vocal and guitar skills.
What hooked me is the interesting mixture of influences that the song has. It has elements of classic rock, alt country, alternative rock, and blues, and his voice sounds bluesy at times and metal at others, but all so well balanced that it sounds great.
De Dusty Bo lo único que he escuchado es este tema, pero seguramente me sumergiré en su discografía durante la semana. El tema es muy potente y deja ver las habilidades vocales y con la guitara de Bo.
Lo que me enganchó es la mezcla de influencias tan interesante que tiene el tema. Tiene elementos de rock clásico, alt country, rock alternativo, y blues, y su voz por momentos suena a blues y en otros a metal, pero todo tan bien equilibrado que suena muy bien.

La Barranca - Astronomía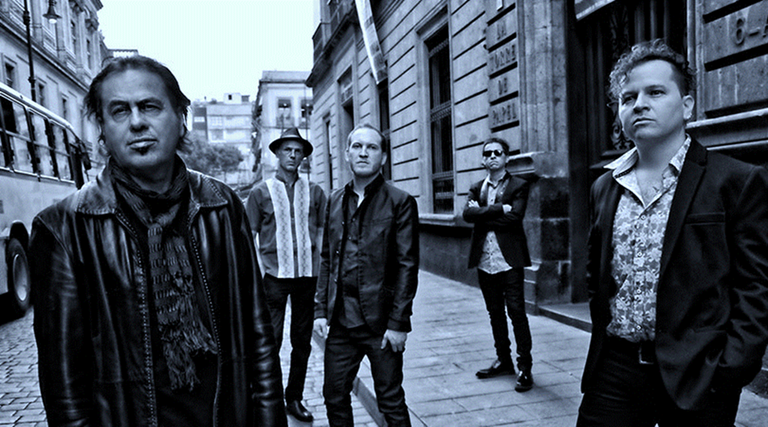 Source / Fuente
La Barranca is one of the most long-lived, interesting and proactive groups of Mexican rock. Founded and led by José Manuel Aguilera, it is synonymous with guarantee, although it is not always completely accessible rock.
This song is simply a delight, reinforced by the great visual quality of the video. Fine rock, elegant, well polished and full of details here and there that make this song a true banquet for lovers of good rock. The video also allows us to notice the great quality of this new line-up of the band, which as always is made up of only excellent musicians.
La Barranca es uno es de los grupos más longevos, interesantes y propositivos del rock mexicano. Fundado y liderado por José Manuel Aguilera, es sinónimo de garantía, aunque no siempre es un rock del todo accesible.
Esta canción es un sencillamente un deleite, reforzado por la gran calidad visual del video. Rock fino, elegante, bien pulido y lleno de detalles aquí y allá que hacen esta canción en verdadero banquete para los amantes del buen rock. El video permite también notar la gran calidad de esta nueva alineación de la banda, que como siempre está conformada solo de excelentes músicos.
©bonzopoe, 2022.
---

Thank you very much for reading this post and dedicating a moment of your time. Until next time and remember to leave a comment.
Muchas gracias por leer este post y dedicarme un momento de tu tiempo. Hasta la próxima y recuerda dejar un comentario.

---
---