Audio Bar 037: "Courtney Barnett, Inga Fiolia & Rhani Krija, Gregory Porter, John Mayer" [EN / ES]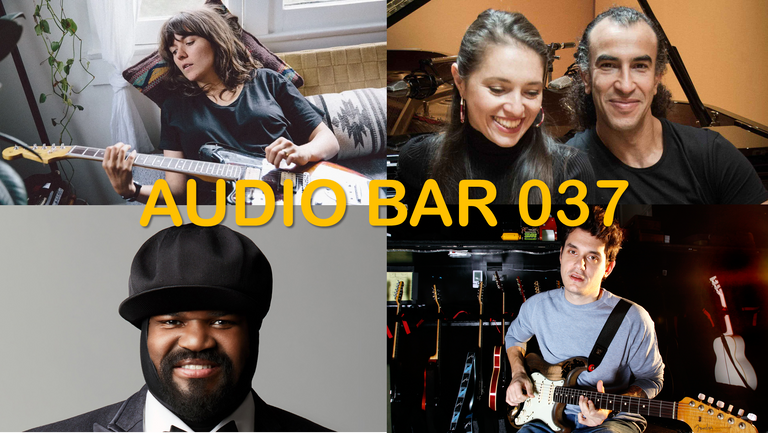 Sources / Fuentes: 1, 2, 3, 4
Audio Bar is a weekly space in which I share my musical discoveries of the last 7 days, whether thanks to Spotify, YouTube, recommendations from friends and acquaintances, or my own insatiable curiosity for new music.
It is an eclectic and diverse space whose content has as its only denominator my personal tastes and preferences. Everyone is welcome, and if something is of interest do not forget to share it in the comments.

Audio Bar es un espacio semanal en el que comparto mis descubrimientos musicales de los últimos 7 días, ya sea gracias a Spotify, YouTube, recomendaciones de amigos y conocidos, o mi propia e insaciable curiosidad por nueva música.
Es un espacio ecléctico y diverso cuyo contenido tiene como único denominador mis gustos y preferencias personales. Sean todos bienvenidos, y si algo resulta de su interés no olviden compartirlo en los comentarios.

Courtney Barnett - Need A Little Time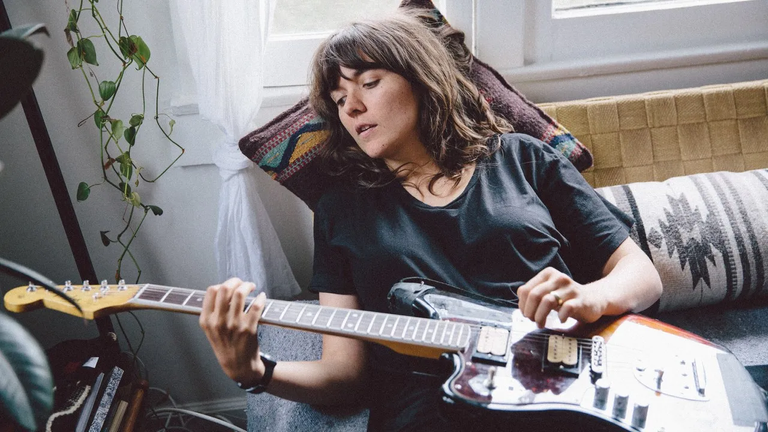 Source / Fuente
I've been following the Australian rock singer Courtney Barnett for a couple of years, and the first thing she reminds me of when I see her is Bob Dylan, because of her relaxed and even listless attitude, so much so that sometimes it seems that he sings lazily.
She rose to fame in 2013 by winning awards for revelation in both her native Australia and the United States, and since then she has had a solid and constant career, highlighting the album she released together with singer Kurt Vile. Her style is a mix of indie rock, blues rock, alternative rock and alt country, and this is one of my favorite songs from her repertoire.
Sigo a la cantante australiana de rock Courtney Barnett, desde hace un par de años, y lo primero que me recuerda cuando la veo es a Bob Dylan, por su actitud tan relajada y hasta desganada, tanto que a veces pareciera que canta con flojera.
Saltó a la fama en el 2013 al ganar premios como revelación tanto en su natal Australia como en los Estados Unidos, y desde entonces ha tenido una trayectoria sólida y constante, destacando el disco que editó junto con el cantante Kurt Vile. Su estilo es una mezcla de indie rock, blues rock,rock alternativo y alt country, y este es uno de mis temas favoritos de su repertorio.

Inga Fiolia & Rhani Krija - Czerny Etude No.1 op. 740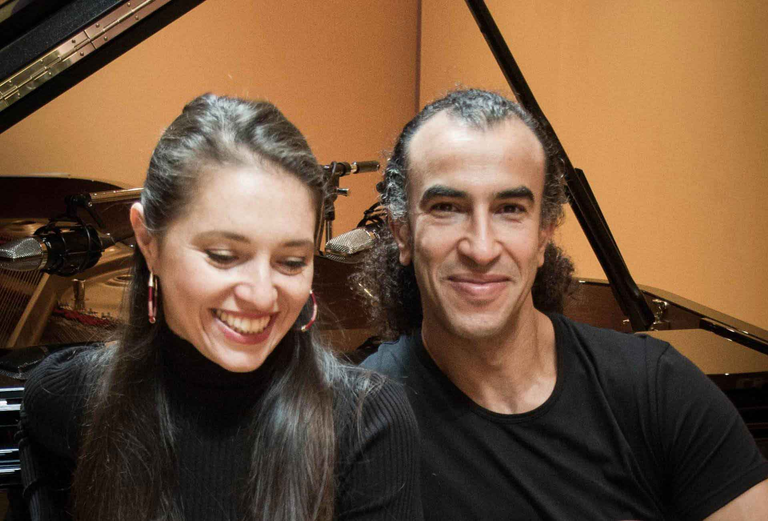 Source / Fuente
I always complain that YouTube shows me rap and Indian music videos as part of its advertising, something I've never understood, but this time it showed me a Beethoven song, which honestly left me perplexed.
The good news is that it brought me closer to the Beethoven Reloaded project, and several very interesting videos in which Inga Fiolia on piano, and Rhani Krija on percussion, perform Beethoven songs and of some of his pupils, as is the case of this interesting and well-known theme in the world of pianists, created by Carl Czerny. I recommend you watch all the videos of the project, they are very interesting.
Siempre me quejo de que YouTube me pone como parte de su publicidad videos de rap y música hindú, algo que nunca he comprendido, pero en esta ocasión me puso un tema de Beethoven, lo que sinceramente me ha dejado perplejo.
La buena noticia es que me acercó al proyecto Beethoven Reloaded, y a varios videos muy interesantes en que Inga Fiolia al piano, y Rhani Krija en las percusiones, interpretan temas de Beethoven y algunos de sus pupilos, como es e caso de este interesante y reconocido tema en el ámbito de los pianistas, creación de Carl Czerny. Les recomiendo ver todos los videos del proyecto, son de lo más interesantes.

Gregory Porter - It's Probably Me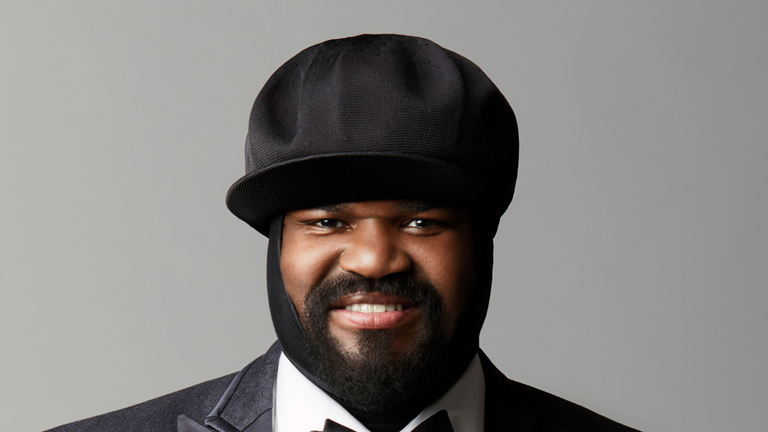 Source / Fuente
I am not a follower of soul music, because although I recognize the great quality of many of its interpreters, the feats that they often do with their voice, although they may be surprising, seem unnecessary to me, but that is not the case with Gregory Porter.
To be honest I didn't know about his existence until I saw this video, which caught my attention for being part of a tribute to Sting, but I liked him a lot. With a sober and measured style, and showing off his voice without abusing it, and only where the song really asks for it, he has achieved a very interesting interpretation of this Sting classic. Highly recommended.
No soy un seguidor de la música soul, porque aunque reconozco la gran calidad de muchos de sus interpretes, las proezas que muchas veces hacen con la voz, si bien pueden ser sorprendentes, me parecen innecesarias, pero ese no es el caso de Gregory Porter.
Para ser honesto no sabía de su existencia hasta que vi este video, que llamó mi atención por ser parte de un homenaje a Sting, pero me ha gustado mucho. De estilo sobrio y mesurado, y luciendo la voz sin abusar de ella, y solo donde la canción realmente lo pide, ha logrado un interpretación muy interesanta de este clásico de Sting. Muy recomendable.

John Mayer - Slow Dancing In A Burning Room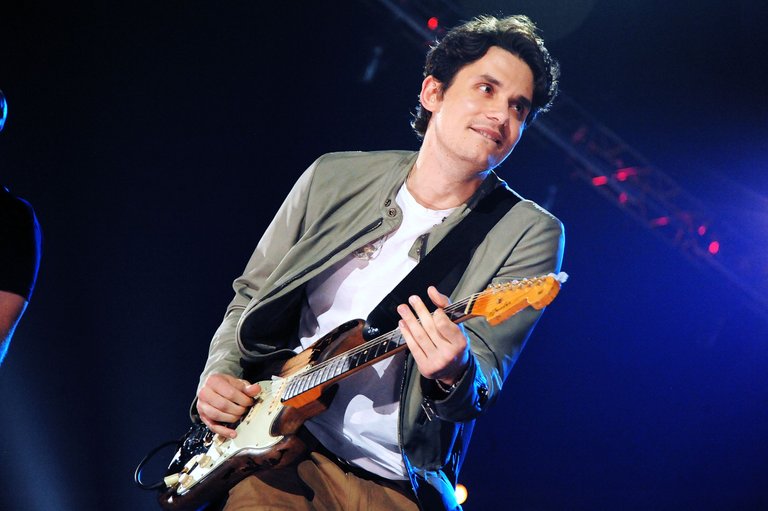 Source / Fuente
John Mayer is one of those singers to whom I have yet to dedicate more time, since he is one of those artists who, despite being very mainstream, enjoys practically unanimous recognition by established and niche artists.
Owner of a highly recognizable voice, and guitar skills that would allow him to dedicate himself exclusively to it if he wanted, he began playing acoustic gospel rock, but later migrated towards the blues genre, collaborating with artists such as B. B. King, Buddy Guy and Eric Clapton. This theme is just a small sample of his talent.
John Mayer es de esos cantantes a los que tengo pendientes dedicar más tiempo, ya que es uno de esos artistas que a pesar de ser muy mainstream goza de un reconocimiento prácticamente unánime por parte de artistas consagrados y más de nicho.
Dueño de una voz sumamente reconocible, y dotes de guitarrista que le permitirían dedicarse exclusivamente a ella si lo quisiera, comenzó tocando rock gospel acústico, pero luego fue migrando hacia el género del blues, llegando a colaborar con artistas como B. B. King, Buddy Guy y Eric Clapton. Este tema es un excelente tarjeta de presentación y una pequeña muestras de su talento.
©bonzopoe, 2022.
---

Thank you very much for reading this post and dedicating a moment of your time. Until next time and remember to leave a comment.
Muchas gracias por leer este post y dedicarme un momento de tu tiempo. Hasta la próxima y recuerda dejar un comentario.

---
---