Audio Bar 039: "Aurora, Fratta, Björk, San Pascualito Rey" [EN / ES]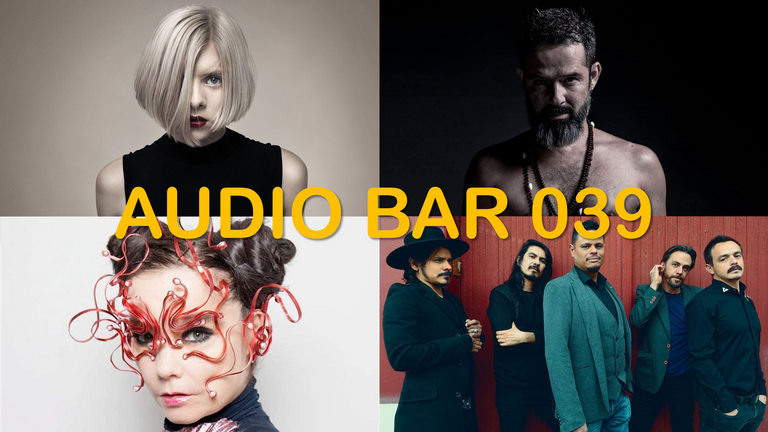 Sources / Fuentes: 1, 2, 3, 4
Audio Bar is a weekly space in which I share my musical discoveries of the last 7 days, whether thanks to Spotify, YouTube, recommendations from friends and acquaintances, or my own insatiable curiosity for new music.
It is an eclectic and diverse space whose content has as its only denominator my personal tastes and preferences. Everyone is welcome, and if something is of interest do not forget to share it in the comments.

Audio Bar es un espacio semanal en el que comparto mis descubrimientos musicales de los últimos 7 días, ya sea gracias a Spotify, YouTube, recomendaciones de amigos y conocidos, o mi propia e insaciable curiosidad por nueva música.
Es un espacio ecléctico y diverso cuyo contenido tiene como único denominador mis gustos y preferencias personales. Sean todos bienvenidos, y si algo resulta de su interés no olviden compartirlo en los comentarios.

Aurora - Running With The Wolves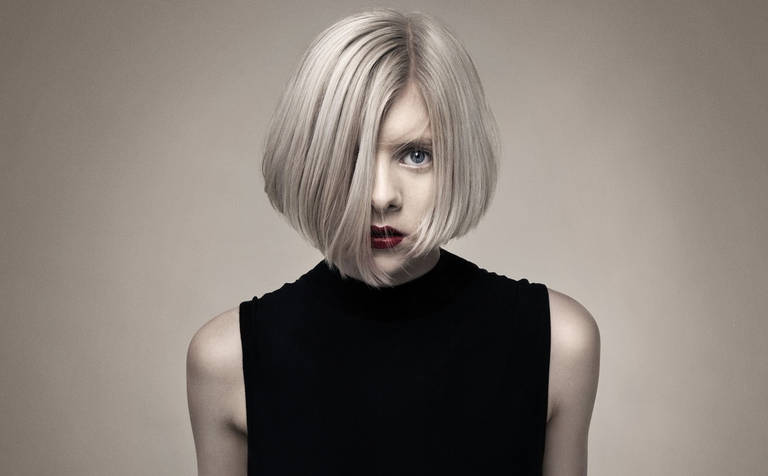 Source / Fuente
Aurora is a Norwegian singer that I met a few years ago, and to whom I have yet to dedicate more time, since from the first time I saw her it was clear to me that she is an innate artist with enormous future potential, which contrasts with his short stature and frail appearance to the naked eye.
She is so intense that on one occasion when I played a video of her to a group of students, as part of a design exercise, several thought she was drugged by the way she moved, her looks and her body expression. To quickly describe her we can say that she is a kind of second generation Björk, she has a great voice, and she makes very interesting quality music.
Aurora es una cantante noruega que conocí hace algunos años, y a la que tengo pendiente dedicar más tiempo, ya que desde la primera vez que la ví me quedó claro que es una artista innata con un potencial a futuro enorme, lo que contrasta con su baja estatura y su apariencia frágil a simple vista.
Es tan intensa que en una ocasión en que puse un video de ella a un grupo de alumnos, como parte de un ejercicio de diseño, varios pensaron que estaba drogada por la manera en que se movía, sus miradas y su expresión corporal. Para describirla rápidamente podemos decir que es una especie de Björk de segunda generación, tiene una gran voz, y hace música de calidad muy interesante.

Fratta - Ponerte A Girar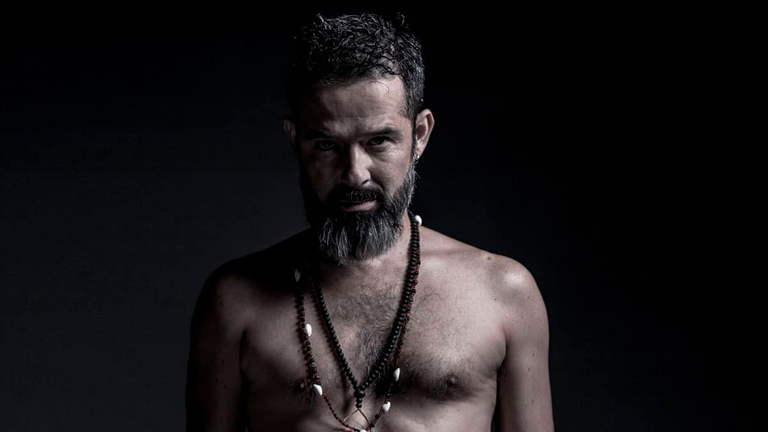 Source / Fuente
Fratta is one of the most respected artists in the Mexican underground scene. He was part of one of the historical groups of the beginnings of Mexican rock, Ninot, and has built an independent career with excellent quality albums full of collaborations.
Rubén Albarrán (Cafe Tacuva), Ely Guerra, Sasha Sokol and Rita Guerrero (Santa Sabina) are just some of the voices, while if we are talking about musicians, many of the best studio musicians in Mexico and Latin America have accompanied him on more of an occasion. He is a great lyricist, and mixes rock, electronic music and latin sounds in a minimalist way. This is one of my favorite songs from his discography, and I hope you like it.
Fratta es uno de los artistas más respetados de la escena underground mexicana. Fue parte de uno de los grupos históricos de los inicios del rock mexicano, Ninot, y ha construido una carrera de manera independiente con discos de excelente calidad llenos de colaboraciones.
Rubén Albarrán (Cafe Tacuva), Ely Guerra, Sasha Sokol y Rita Guerrero (Santa Sabina) son tan solo algunas de las voces, mientras que si de músicos hablamos muchos de los mejores músicos de estudio de México y latinoamerica, lo han acompañado en más de una ocasión. Es un gran letrista, y mezcla de manera minimalista rock, música electrónica y sonidos latinos. Este es uno de mis temas favoritos de su discografía, y espero les guste.

Björk - Pagan Poetry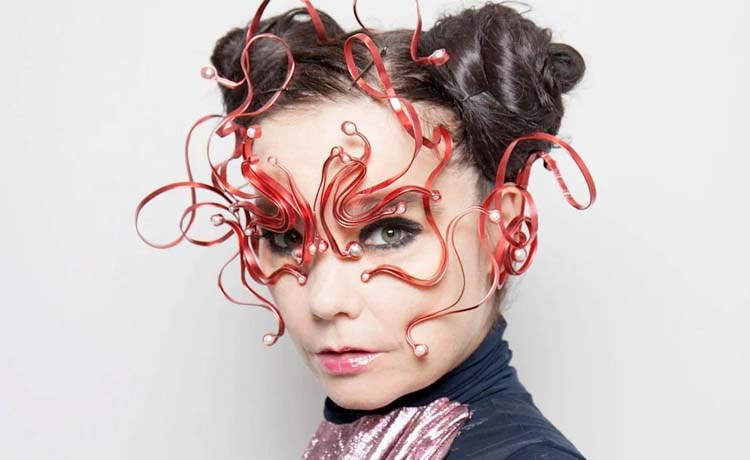 Source / Fuente
I'm a fan of Bjórk's early albums and some of what she's done after her Vespertine album, as her music from then on became less accessible and more conceptual.
Although I don't always understand and enjoy what she does, I recognize that she is one of those artists who redefines limits and builds trends. She is currently more than a singer, she is an integral artist, and although sometimes her music can be confusing, sometimes she also achieves creations that really move, like this song that she is one of my favorites.
Soy fan de los primeros discos de Bjórk y de parte de lo que ha hecho después de su álbum Vespertine, ya que su música a partir de ahí se fue haciendo cada vez menos accesible y más conceptual.
Si bien no siempre entiendo y disfruto lo que hace, le reconozco que es uno de esos artista que redefine los límites y construye tendencias. Actualmente más que cantante es una artista integral, y si bien a veces su música puede ser confusa, en ocasiones también logra creaciones que realidad emocionan, como esta canción que es una de mis favoritas.

San Pascualito Rey feat. Emiliano Brancciari - En La Oscuridad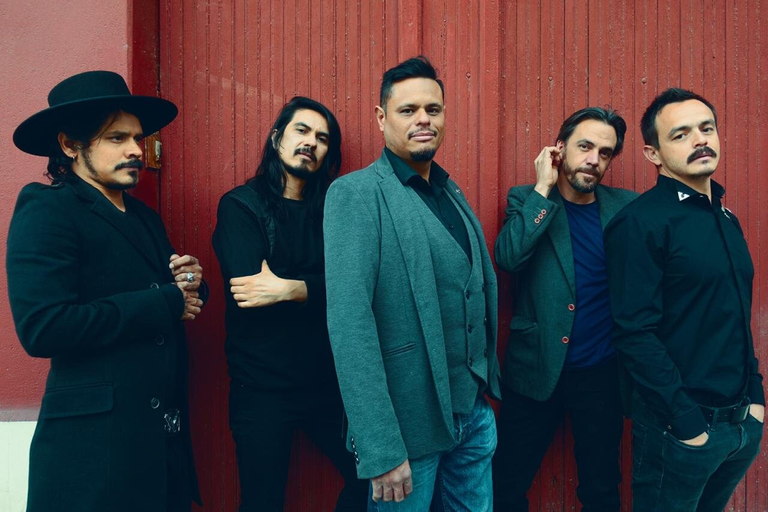 Source / Fuente
San Pascualito Rey is one of those bands on the b-side of Mexican rock. A really interesting group with a rich production and important successes, which despite the unanimous recognition of the medium has never managed to transcend internationally.
Their music mixes rock, the sound of 70's ballad bands like 'Los Ángeles Negros', 'Los Pasteles Verdes', or 'Los Terrícolas', mexican music and latin influences. This is an alternate version of one of his latest hits and one of my favorite songs from his latest album.
San Pascualito Rey es una de esas bandas de la cara b del rock mexicano. Un grupo realmente interesante con una rica producción e importantes éxitos, que a pesar del reconocimiento unánime del medio nunca ha logrado trascender internacionalmente.
Su música mezcla el rock, el sonido de las bandas de baladas de 70's como 'Los Ángeles Negros', 'Los Pasteles Verdes', o 'Los Terrícolas', la música mexicana e influencias latinas. Esta es una versión alternativa de uno de sus últimos éxitos y uno de mis canciones favoritas de su último álbum.
©bonzopoe, 2022.
---

Thank you very much for reading this post and dedicating a moment of your time. Until next time and remember to leave a comment.
Muchas gracias por leer este post y dedicarme un momento de tu tiempo. Hasta la próxima y recuerda dejar un comentario.

---
---