Audio Bar 040: "Nine Inch Nails, Polyphia feat. Steve Vai, Greta Van Fleet, Airbourne" [EN / ES]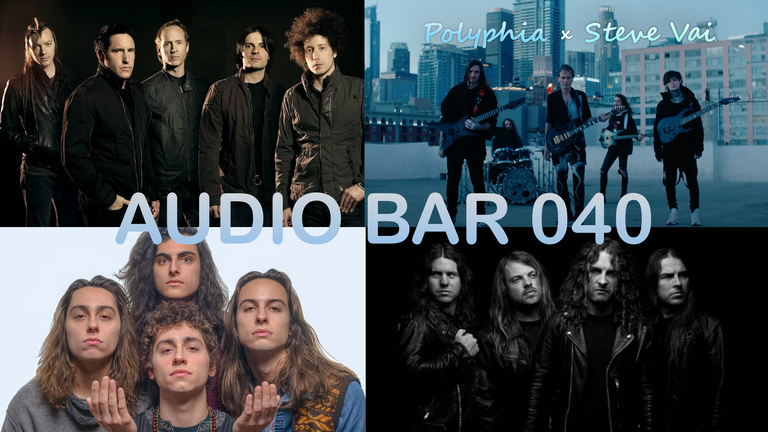 Sources / Fuentes: 1, 2, 3, 4
Audio Bar is a weekly space in which I share my musical discoveries of the last 7 days, whether thanks to Spotify, YouTube, recommendations from friends and acquaintances, or my own insatiable curiosity for new music.
It is an eclectic and diverse space whose content has as its only denominator my personal tastes and preferences. Everyone is welcome, and if something is of interest do not forget to share it in the comments.

Audio Bar es un espacio semanal en el que comparto mis descubrimientos musicales de los últimos 7 días, ya sea gracias a Spotify, YouTube, recomendaciones de amigos y conocidos, o mi propia e insaciable curiosidad por nueva música.
Es un espacio ecléctico y diverso cuyo contenido tiene como único denominador mis gustos y preferencias personales. Sean todos bienvenidos, y si algo resulta de su interés no olviden compartirlo en los comentarios.

Nine Inch Nails - Echoplex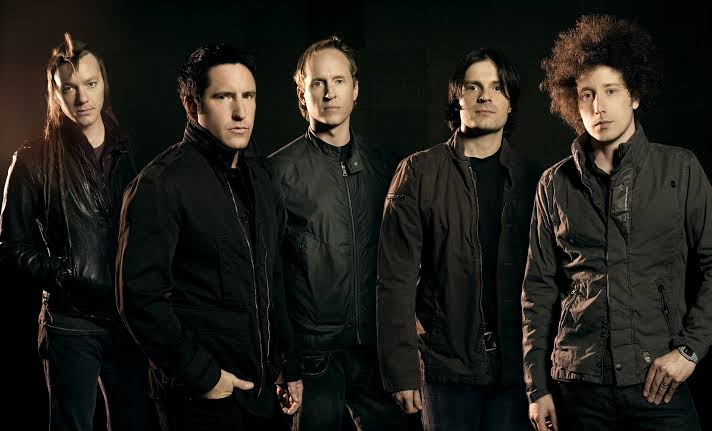 Source / Fuente
Trent Reznor is one of my favorite musicians, and along with his project, Nine Inch Nails (NIN) has just been inducted into the Rock and Roll Hall of Fame. NIN is known for being an industrial music band but mixes various variants of rock, electronic music, jazz and even ethnic influences.
The song in this video is one of my favorites from their repertoire, and it's part of the band's rehearsals for the tour they did to promote their album 'The Slip', and it mixes rock with electronic music achieving a very accessible song for the general public, but without losing the band's own stamp.
Trent Reznor es uno de mis músicos favoritos, y junto con su proyecto, Nine Inch Nails (NIN) acaba de ser incluido en el Salón de la Fama del Rockand Roll. NIN es conocida por ser una banda de música industrial pero mezcla diversas variantes de rock, música electrónica, jazz e incluso influencias étnicas.
La canción de este video es una de mis favoritas de su repertorio, y es parte de los ensayos de la banda para la gira que hicieron para promocionar su álbum 'The Slip', y mezcla el rock con la música electrónica logrando una canción muy accesible para el gran público, pero sin perder el sello propio de la banda.

Polyphia feat. Steve Vai - Ego Death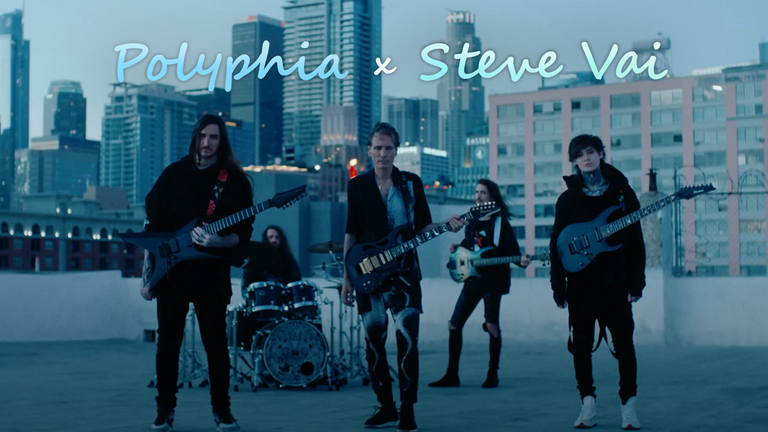 Source / Fuente
In the last few months, Polyphia has gained media recognition thanks to the songs that they have released from their album to be officially presented during the month of October.
The latest surprise on the list of musical marvels that have been presented as previews of the album, through excellently crafted videos, is this song accompanied by guitar legend Steve Vai, one in which moderation is the main protagonist, and where if the boasts that one would expect from such a combination, they achieve an excellent theme in which, despite their individual modesty, they manage to demonstrate their great quality, both individually and as a group.
En los últimos meses se ha dado la consegración mediática de Polyphia gracias a los temas que han dado a conocer de su disco a presentarse oficialmente durante este mes de Octubre.
La última sorpresa en la lista de maravillas musicales que han dado a conocer, a través de videos de excelente factura, es este tema acompañados de la leyenda de la guitarra Steve Vai, una en donde la mesura es la gran protagonista, y donde si los alardes que uno esperará de semejante combinación, logran un tema excelente en que a pesar de su modestia individual, logran demostrar su gran calidad, tanto de manera individual como grupal.

Greta Van Fleet - Highway Tune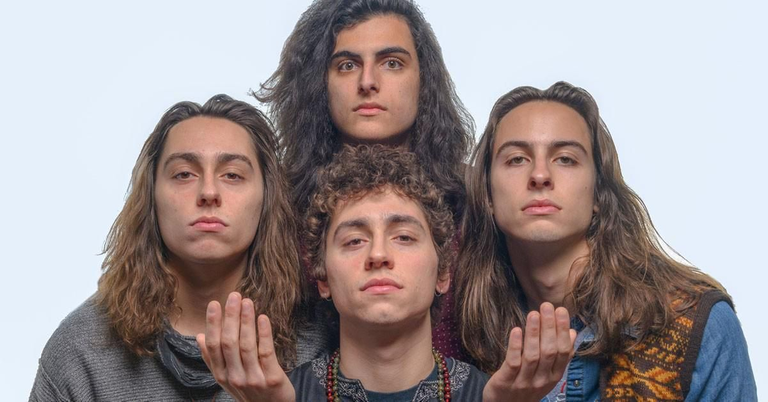 Source / Fuente
I met Greta Van Fleet thanks to a video where everyone confused them with Led Zeppelin, and due to the voice of its vocalist and the style of the band, it sounds extremely similar to the mythical british band, stigma they have lived with ever since.
However, with the passage of time, in addition to surviving a difficult start full of criticism for this fact, they have gradually managed to build a career and develop a sound that, although it still resembles that of Led Zeppelin, is already recognizable and feels like its own, and this song is proof of that.
Conocí a Greta Van Fleet gracias a un video donde todos los confundían con Led Zeppelin,y es que debido a la voz de su vocalista y el estilo de la banda, suena extremadamente parecido a la mítica banda inglesa, estigma con el que han vivido desde entonces.
Sin embargo con el paso del tiempo, además de sobrevivir a un inicio difícil lleno de críticas por este hecho, han logrado poco a poco construir una trayectoria y desarrollar un sonido, que si bien se sigue pareciendo al de Led Zeppelin, ya es reconocible y se siente propio, y esta canción es una prueba de ello.

Airbourne - Runnin' Wild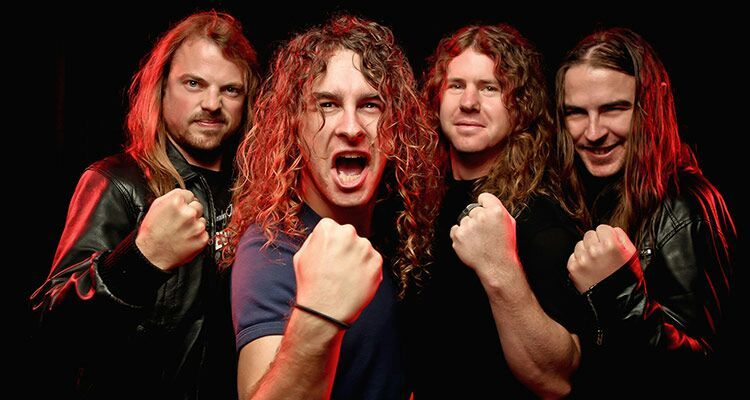 Source / Fuente
Airbourne is a band my barber recommended. Since we discovered that we have similar musical tastes, we talk about music every time I visit him for a haircut, and on this last occasion, while I was getting my haircut of the month, we listened to Airbourne, which was a very pleasant surprise.
This band sounds like the 80's and 90's through every pore. It's like we're making a cocktail and the ingredients are bands like Scorpions, AC/DC, Motley Crüe and Poison. Their music is fun, energetic and full of the spirit of that time, so rare nowadays when most of what remains of good rock is so serious and/or experimental.
Airbourne es una banda que me recomendó mi barbero. Desde que descubrimos que tenemos gustos musicales similares, hablamos de música cada que lo visito para un corte de pelo, y en esta última ocasión, mientras me cortaba el pelo, escuchamos a Airbourne, lo que fue una muy agradable sorpresa.
Esta banda suena a los 80's y 90's por cada poro. Es como si preparáramos un coctel y los ingredientes fueran bandas como Scorpions, AC/DC, Motley Crüe y Poison. Su música es divertida, enérgica y llena del espíritu de esa época, tan poco frecuente hoy en día en que la mayoría de lo que queda del buen rock es tan serio y/o experimental.
©bonzopoe, 2022.
---

Thank you very much for reading this post and dedicating a moment of your time. Until next time and remember to leave a comment.
Muchas gracias por leer este post y dedicarme un momento de tu tiempo. Hasta la próxima y recuerda dejar un comentario.

---
---