Audio Bar 043: "Tracy Chapman, Jason Mraz, Kashmir, Mew" [EN / ES]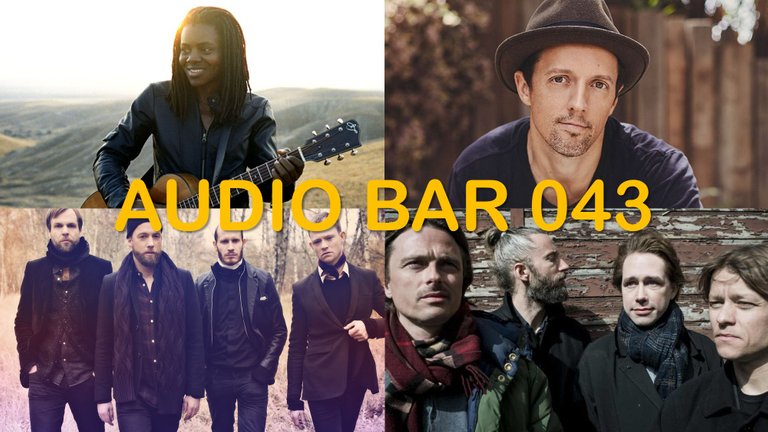 Sources / Fuentes: 1, 2, 3, 4
Audio Bar is a weekly space in which I share my musical discoveries of the last 7 days, whether thanks to Spotify, YouTube, recommendations from friends and acquaintances, or my own insatiable curiosity for new music.
It is an eclectic and diverse space whose content has as its only denominator my personal tastes and preferences. Everyone is welcome, and if something is of interest do not forget to share it in the comments.

Audio Bar es un espacio semanal en el que comparto mis descubrimientos musicales de los últimos 7 días, ya sea gracias a Spotify, YouTube, recomendaciones de amigos y conocidos, o mi propia e insaciable curiosidad por nueva música.
Es un espacio ecléctico y diverso cuyo contenido tiene como único denominador mis gustos y preferencias personales. Sean todos bienvenidos, y si algo resulta de su interés no olviden compartirlo en los comentarios.

Tracy Chapman - Fast Car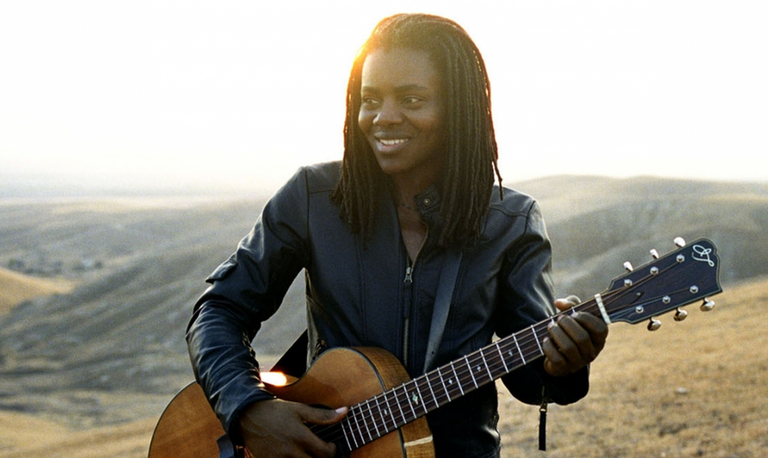 Source / Fuente
Tracy Chapman is part of the soundtrack of my youth, and this album in particular, the one that brought me closer to another type of music, one that is more introspective and simpler in its elements, although not in the quality of its proposals.
This song, her first great hit, is part of her first album, one that would make her the protagonist of the Grammy Awards, and would open the door to a fruitful career, which although she never had again the notoriety that she achieved with this song, it allowed her to make a name for herself and a respect that has only increased over the years.
Tracy Chapman es parte del soundtrack de mi juventud,y este disco en particular, el que me acercó a otro tipo de música, una más introspectiva y más sencilla en sus elementos, aunque no en la calidad de sus propuestas.
Esta canción, su primer gran éxito, es parte de su primer disco, uno que la haría protagonista de los premios Grammy, y le abriría la puerta a una fructífera carrera, que si bien nunca más tuvo la notoriedad que logró con esta canción, si le permitió hacerse de un nombre y un respeto que solo se ha incrementado con los años.

Jason Mraz - I'm Yours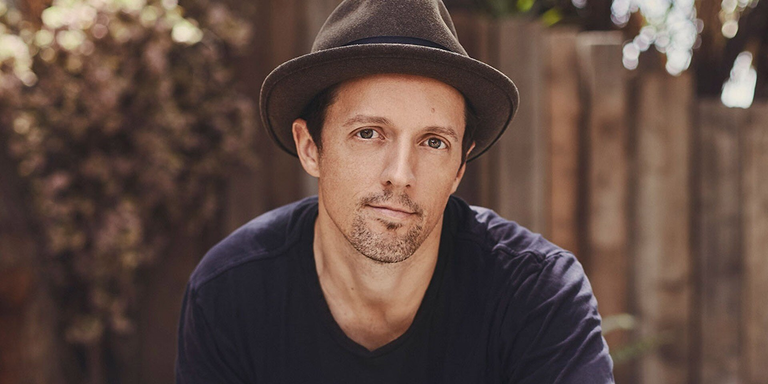 Source / Fuente
I have to be honest, I don't listen to Jason Mraz very often, but it's one of my first choices when I want to listen to something calm and that can put me in a good mood. Belonging to a category in which we can find other musicians like Ed Sheeran, and John Mayer, but less mediatic, he is a guarantee of good songs.
Always accompanied by his guitar, and high-quality musicians, he has such a relaxed and even playful way of writing about love and existence, that it makes you smile practically without you realizing it, and that is why I enjoy his music so much, especially if it's live. I hope this video is enough proof to support my words.
Debo ser honesto, no escucho con frecuencia a Jason Mraz, pero es una de mis primeras opciones cuando quiero escuchar algo tranquilo y que me ponga de buen humor. Perteneciente a una categoría en que podemos encontrar a otros músicos como Ed Sheeran, y John Mayer, pero menos mediático, es garantía de buenas canciones.
Acompañado siempre de su guitarra, y músicos de gran calidad, tiene una manera tan relajada y hasta juguetona de escribir sobre el amor y la existencia, que te saca una sonrisa prácticamente sin que te des cuenta, y es por eso que disfruto tanto su música, sobre todo si es en vivo. Espero este video sea prueba suficiente para avalar mis palabras.

Kashmir - The Aftermath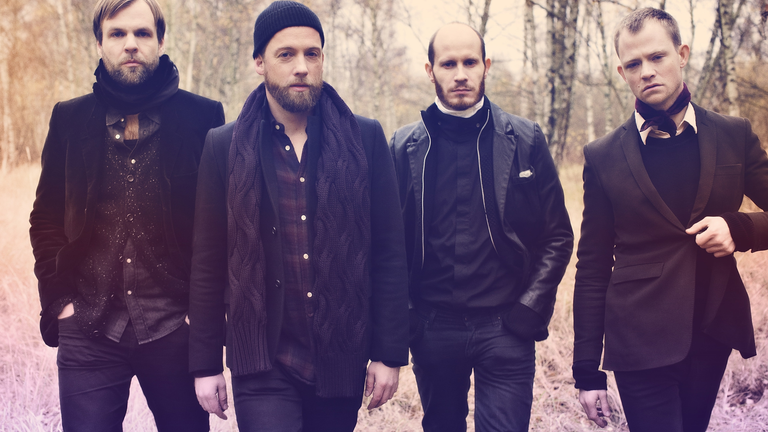 Source / Fuente
It's been over 10 years since I discovered the music of Kashmir and it's been one of my favorite bands ever since. Originally from Denmark, it is one of those bands that after listening to it, it is difficult to understand why they are not better known, and even famous.
Owners of a sound that is based on alternative rock, to which they incorporate varied influences ranging from folk to electronic music, they have unfortunately spent almost 10 years without new material. This song is from the album with which I met them, Zitilites, it is a small proof of their quality.
Hace más de 10 años que descubrí la música de Kashmir y es desde entonces una de mis bandas favoritas. Originarios de Dinamarca, es una de esas banda que después de escucharla es difícil entender porque no son más conocidos, e incluso famosos.
Dueños de un sonido que se basa en el rock alternativo, al que incorporan influencias variadas que van del folk a la música electrónica, llevan desafortunadamente casi 10 años sin nuevo material. Esta canción es del disco con el que los conocí, Zitilites, es una pequeña prueba de su calidad.

Mew - Comforting Sounds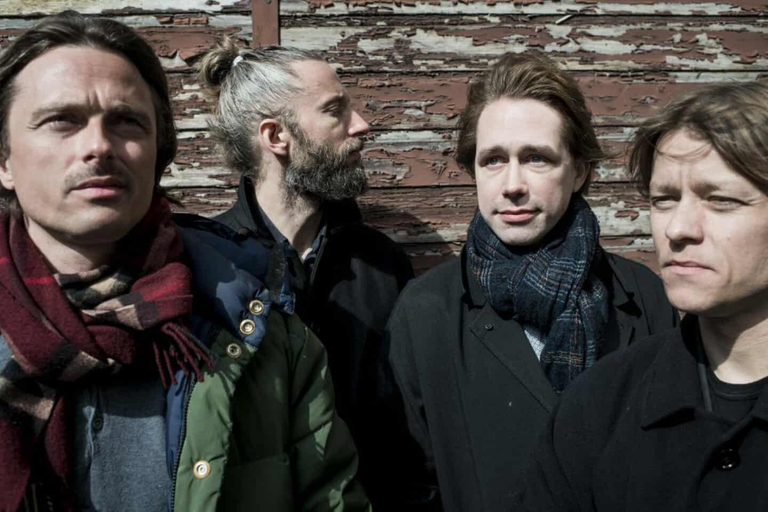 Source / Fuente
I met Mew with their 2003 album, Frengers, and to be honest I found it a difficult band to understand. It has taken me years to get used to its sound, which I appreciate more and more, but sometimes it still seems complex to me.
Their indie rock sound is mixed with progressive rock, art rock, avant garde, dream pop and shoegaze, and something that distinguishes them, in addition to this baroque mix of influences, is the very particular voice of their vocalist, Jonas Bjerre. This song is part of the already mentioned album, Frengers, it is the one they use to close their concerts, and one of my favorites of the band. I hope you like it.
Conocí a Mew con su disco del años 2003, Frengers, y para ser sincero me pareció una banda difícil de comprender. Me ha tomado años acostumbrarme a su sonido, que cada vez valoro más, pero a veces me sigue pareciendo complejo.
Su sonido rock indie está mezclado con rock progresivo, art rock, avant garde, dream pop y shoegaze, y algo que los distingue, además de esta barroca mezcla de infleuencias, es la muy particular voz de su vocalista, Jonas Bjerre. Esta canción es parte del disco ya mencionado, Frengers, es la que usan para cerrar su conciertos, y una de mis favoritas de la banda. Espero sea de su agrado.
©bonzopoe, 2022.
---

Thank you very much for reading this post and dedicating a moment of your time. Until next time and remember to leave a comment.
Muchas gracias por leer este post y dedicarme un momento de tu tiempo. Hasta la próxima y recuerda dejar un comentario.

---
---