Original poetry: "Desert or Sea", by bonzopoe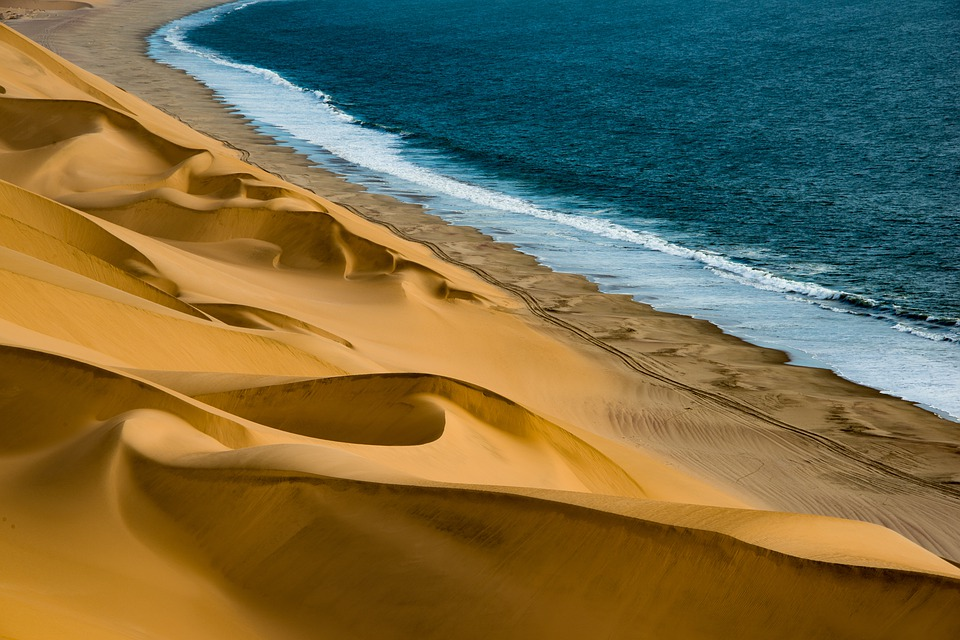 Source
Desert or Sea
I walk through your desert,
among your arid dunes for lack of desire.
I drink water from your oasis and it tastes like salt.
There are no palm trees or dates,
no bees, no evil,
only the sand eroding everything,
up to me

I sink my feet in the middle,
I extend my arms to the wind
and I let myself go like a dandelion
by your breath that creates swirls among the stones,
among the little that remains to be able to hold on.

I try to be one with the wind,
with the sand always in motion,
tirelessly destroying and building everything,
I try to be like a dune and flow.

I find you at the bottom of the well of yourself,
drowning with waters of fear and boredom,
floating among the remains of dreams rotten by time.
I invite you to go up
and you open eyes full of emptiness
that I fill with my promise of the future,
and you say YES.

It is then that the water recovers the memory
and begins to dream of whales and trilobites.
It is then that the water remembers
the breathing of the tide
and the beating of the waves.

The bubbles then become rocks,
the air currents sea rivers to cross,
and from your mouth life is born as if they were words,
as if it were a forgotten story that you tell again.
It is then that the moon returns your pulse
and the sun is set free.

Today your sands are still with you,
but they don't bury you anymore,
they are now the background of your story,
the foundation of a new reality,
one in which I walk through your desert
still without palm trees and dates,
no bees, no evil,
but now with water
that does not taste of loneliness.

©bonzopoe, 2022.


Thank you very much for reading this post and dedicating a moment of your time. Until next time and remember to leave a comment.

---
---