Looking Back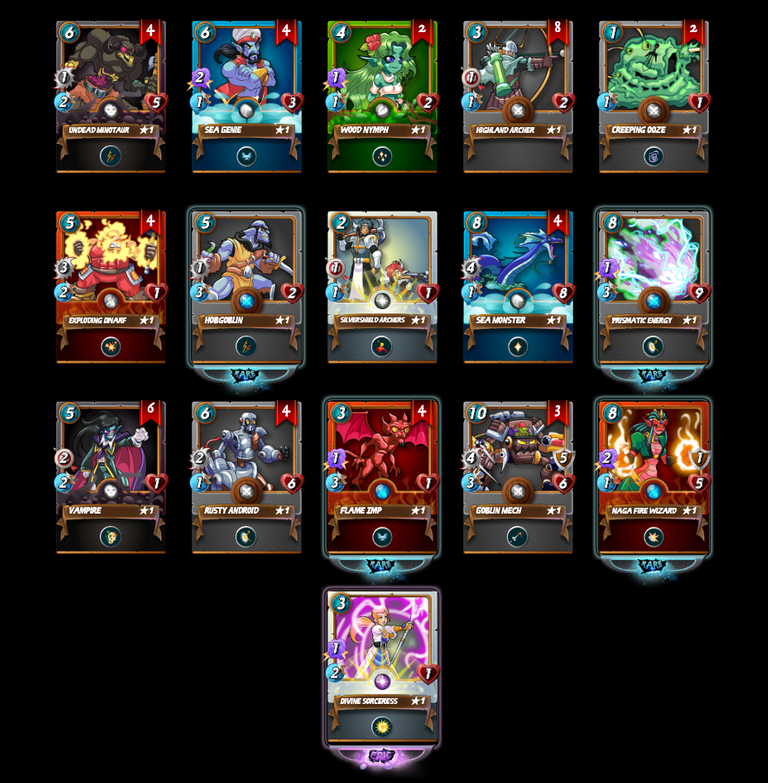 After a lot of battles, some success and a lot of frustration, this is what I got for entering the Diamond II League. Nothing to brag about.
As you may know, I'm playing two decks - Water and Life.
As more and more players have bought Lord Arianthus Level 3+, the effectiveness of the water cards have dropped significantly. That means that I'm having more success with Life, especially when I'm able to play the legendary cards.
Yes, these days it's almost impossible to do well without the legendaries if you're playing Gold or higher leagues.
One thing that's become obvious to me recently is that I need to get the Frost Giant level 3 in order to improve my water cards. So far, my standard play has been to start with Lord Arianthus, follow with Prismatic Energy and then add The Ruler of the Seas | Mischievous Mermaid | Medusa + Crustacean King + Pirate Archer | Sabre Shark depending on the mana cap.
As for my Life strategy it depends on the rules, but the standard setup is Sacred Unicorn + Divine Healer (unless the healing abilities are removed) + Armorsmith + Peacebringer | Feral Spirit.
I did experiment using Clay Golem as the first card in the reverse speed matches, but with mixed success. If the opponent doesn't use the legendaries, I win, otherwise I lose. So guys, get those legendaries :-)
How's your last season? What works for you? What doesn't?
---
---