[ENG-ESP] Ice Queen ❄️💙🌀 Makeup Artístry 🖌️🎨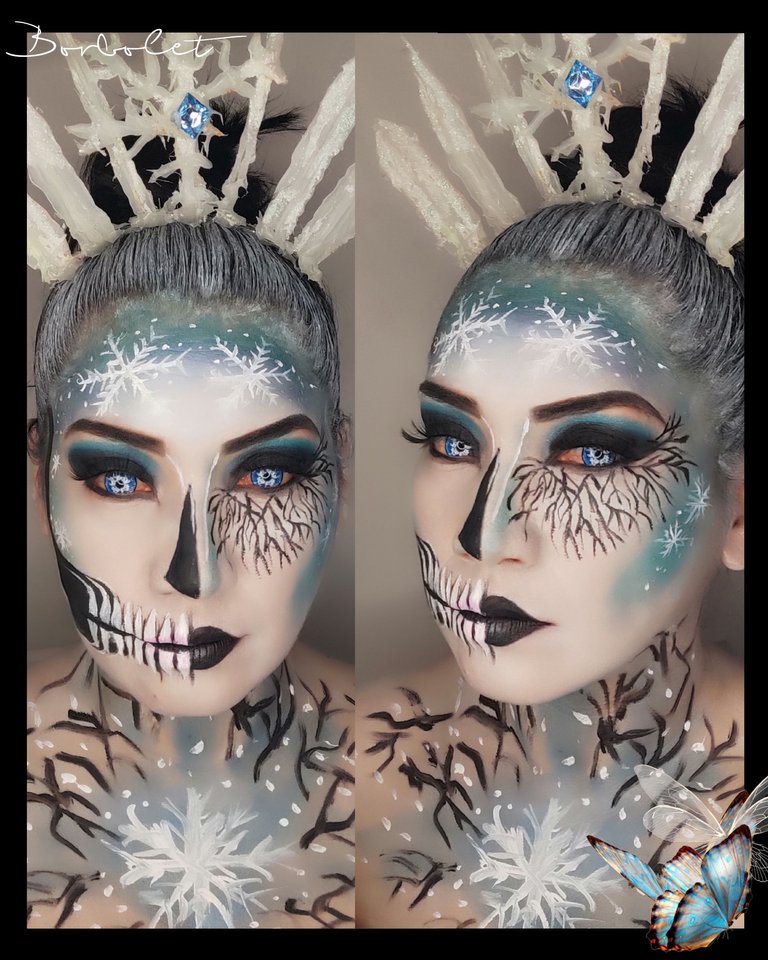 ---
💙🌀❄️💙🌀❄️💙🌀❄️💙🌀❄️💙🌀❄️💙🌀❄️💙🌀
---
Hello everyone dear friends of this great beehive, yesterday while I was fixing my makeup stuff I found a crown of an ice queen makeup that I did some time ago, so I wanted to do another makeup with the same theme but something different from the previous one taking advantage of the fact that I got some new contact lenses, without thinking much I took my brushes and paints and I got down to work.
So I made a video that I will show you below with the step by step of this makeup.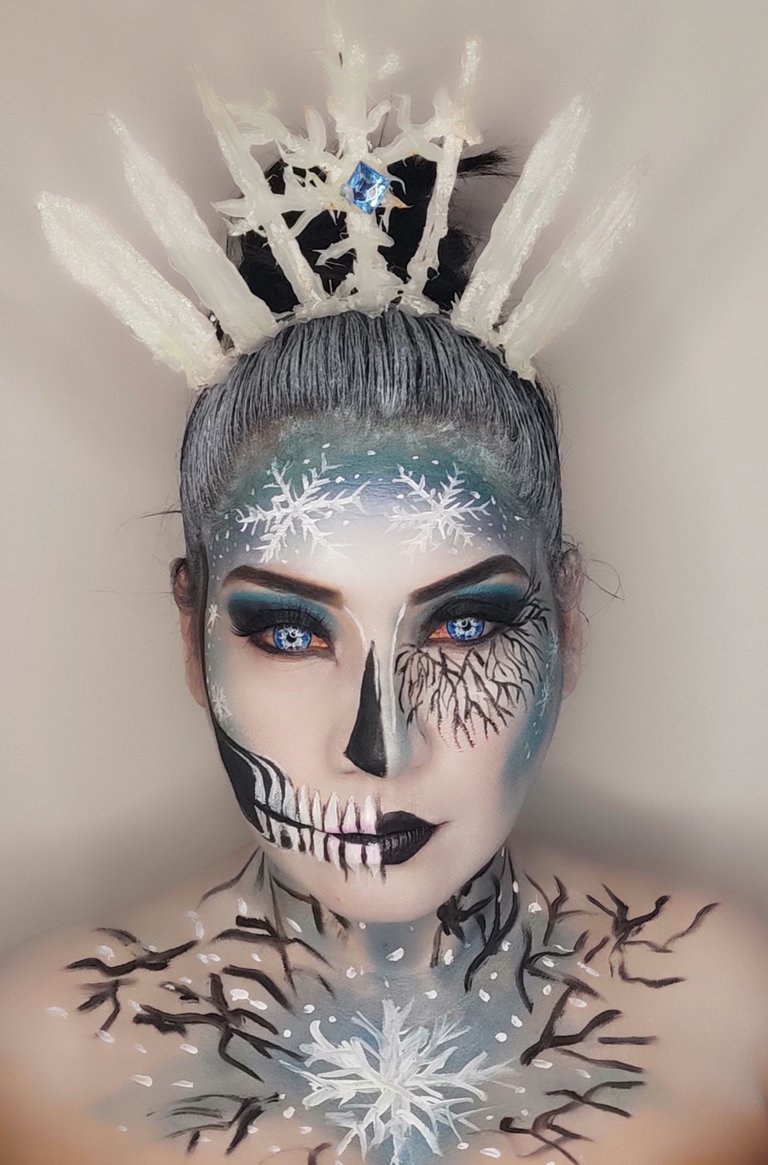 ---
💙🌀❄️💙🌀❄️💙🌀❄️💙🌀❄️💙🌀❄️💙🌀❄️💙🌀
---
Hola a todos queridos amigos de esta gran colmena, ayer mientras arreglaba mis cosas de maquillaje encontré una corona de un maquillaje de reina de hielo que hice hace tiempo, así que quise hacer otro maquillaje con la misma temática pero algo diferente al anterior aprovechando de estrenar unoa lentes de contactos nuevos que me llegaron, sin pensarlo mucho cogí mis pinceles y pinturas y me puse manos a la obra. Así que he hecho un vídeo que les mostraré a continuación con el paso a paso de este maquillaje.
---
💙🌀❄️💙🌀❄️💙🌀❄️💙🌀❄️💙🌀❄️💙🌀❄️💙🌀
---
---
Pasos del Maquillaje/Makeup steps🖌️🎨
---
---
💙🌀❄️💙🌀❄️💙🌀❄️💙🌀❄️💙🌀❄️💙🌀❄️💙🌀
---
---
Resultados/Results🖌️🎨
---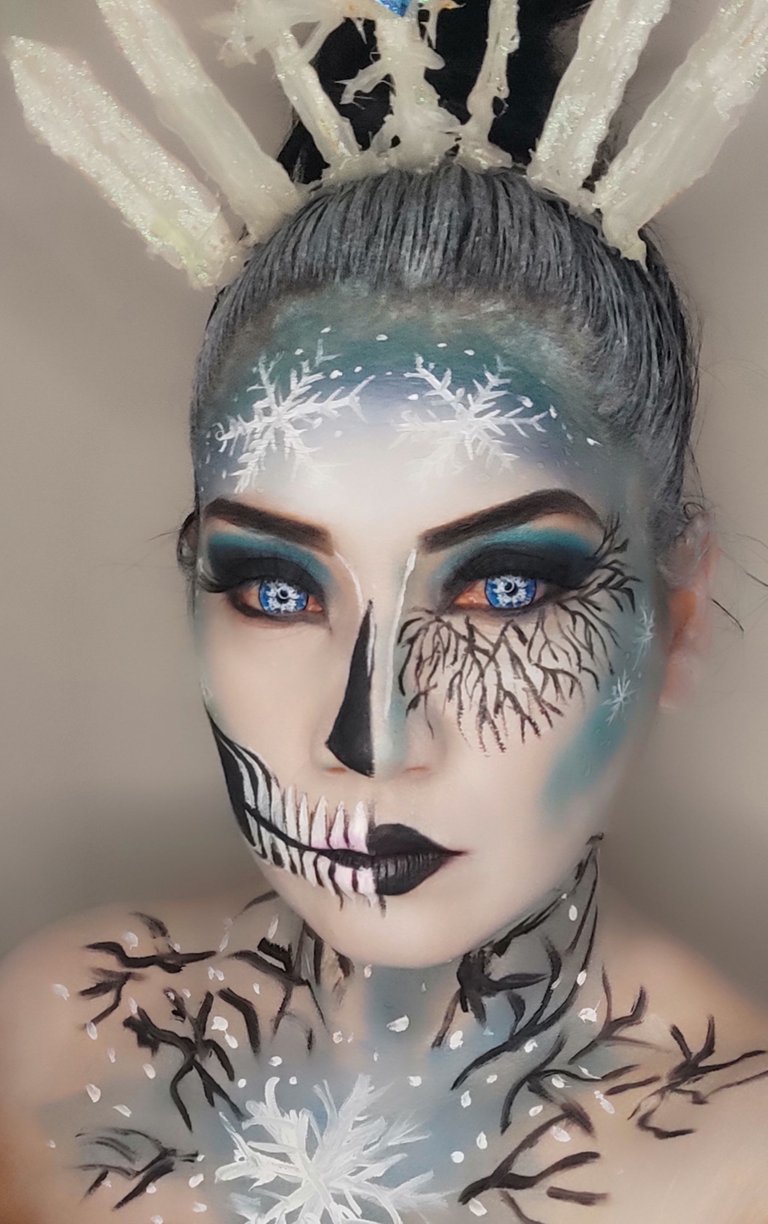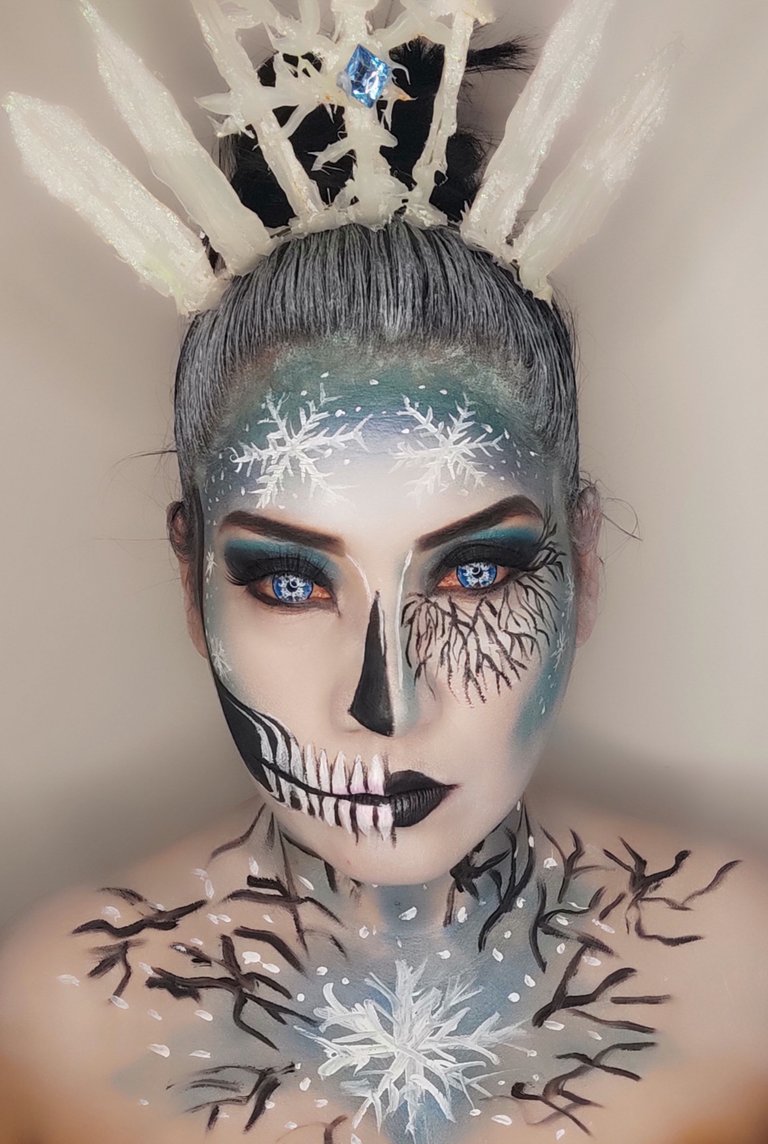 ---
💙🌀❄️💙🌀❄️💙🌀❄️💙🌀❄️💙🌀❄️💙🌀❄️💙🌀
---
This is how I ended up with this artistic makeup, I really liked the finish and these lenses gave them a spectacular touch. Every day that goes by I get more and more passionate about the elaboration of Artistic Makeup. I hope you liked it, I will say goodbye until another opportunity wishing you all many blessings.
Así es como acabé con este maquillaje artístico, me gustó mucho el acabado y los lentes de contactos le dieron un toque espectacular. Cada día que pasa me apasiona más la elaboración del Maquillaje Artístico. Espero que les haya gustado, me despido hasta otra oportunidad deseándoles muchas bendiciones.

---
---