The Joker and Pennywise ("It") / Dual Artistic Makeup🎭🎈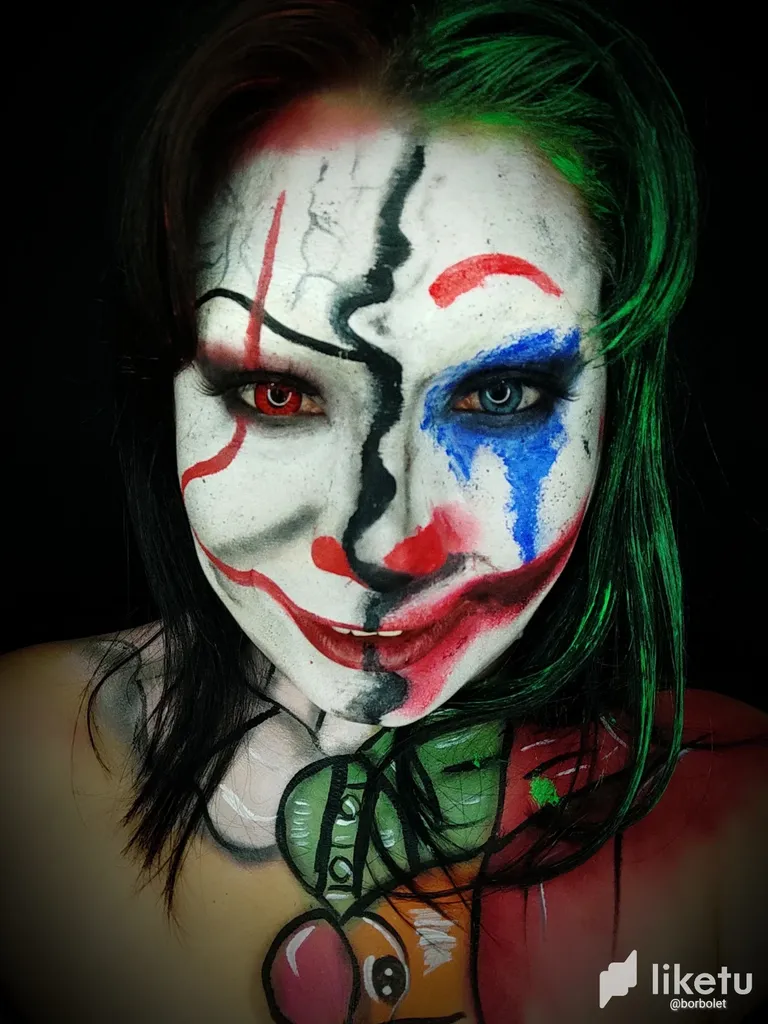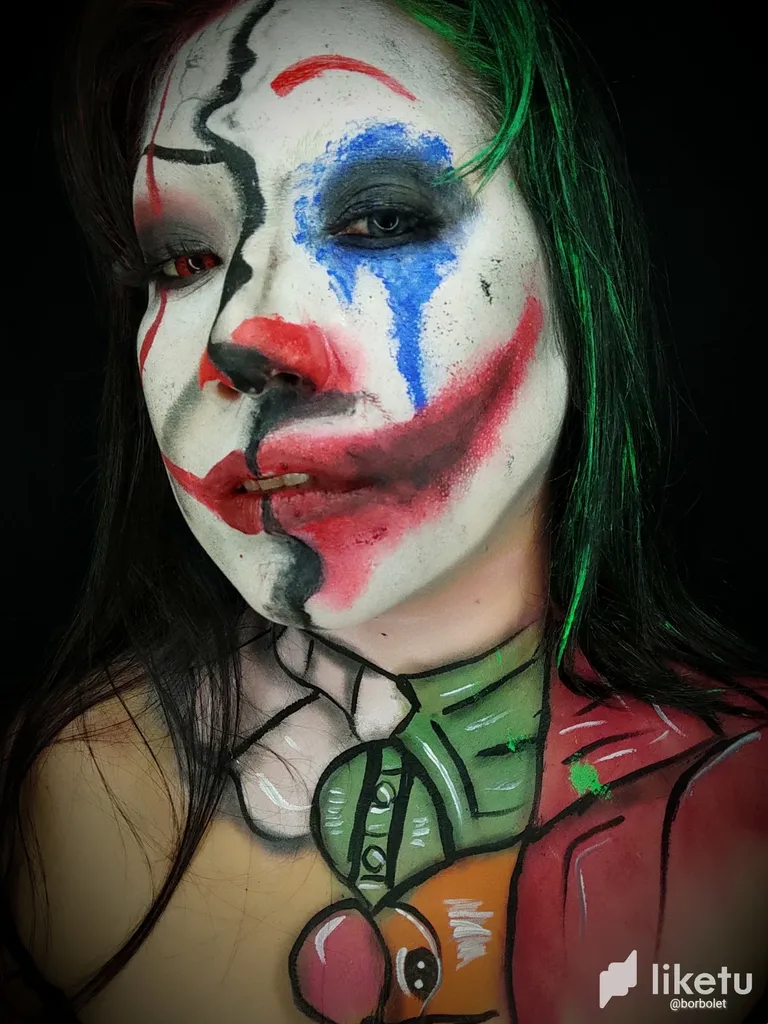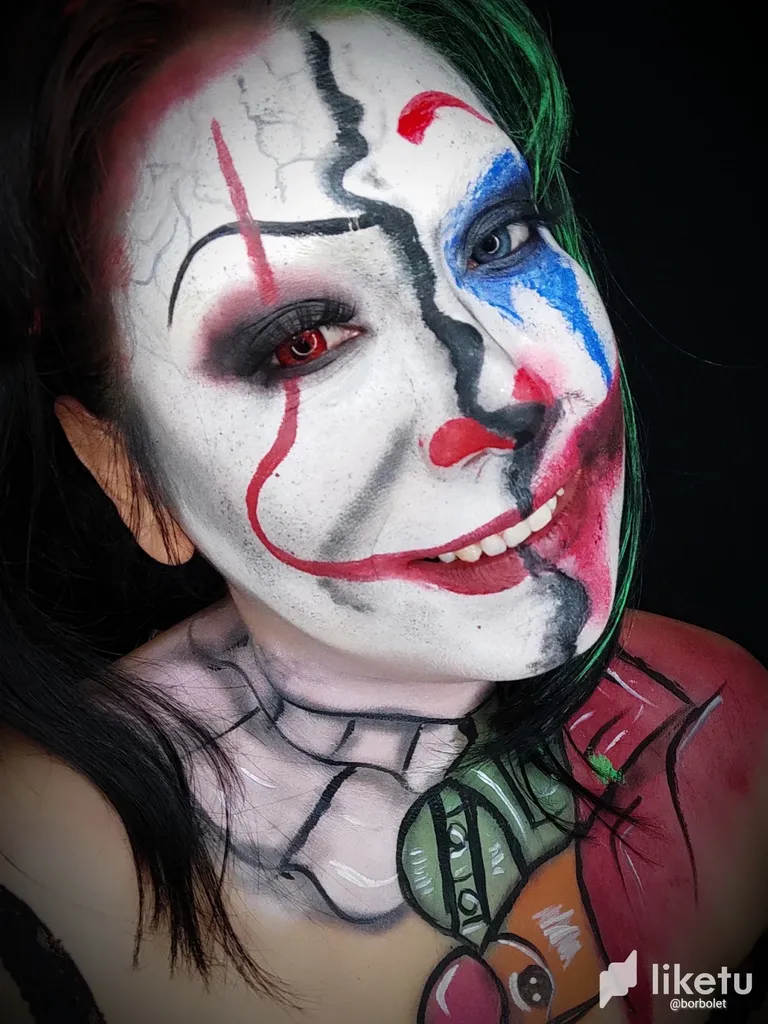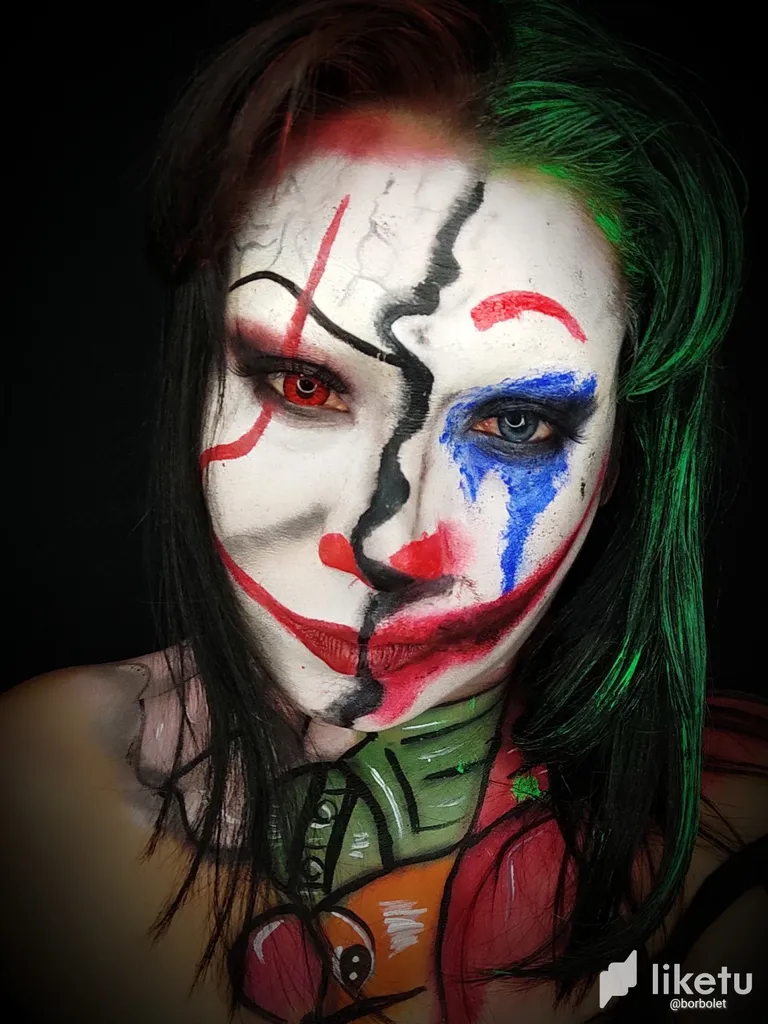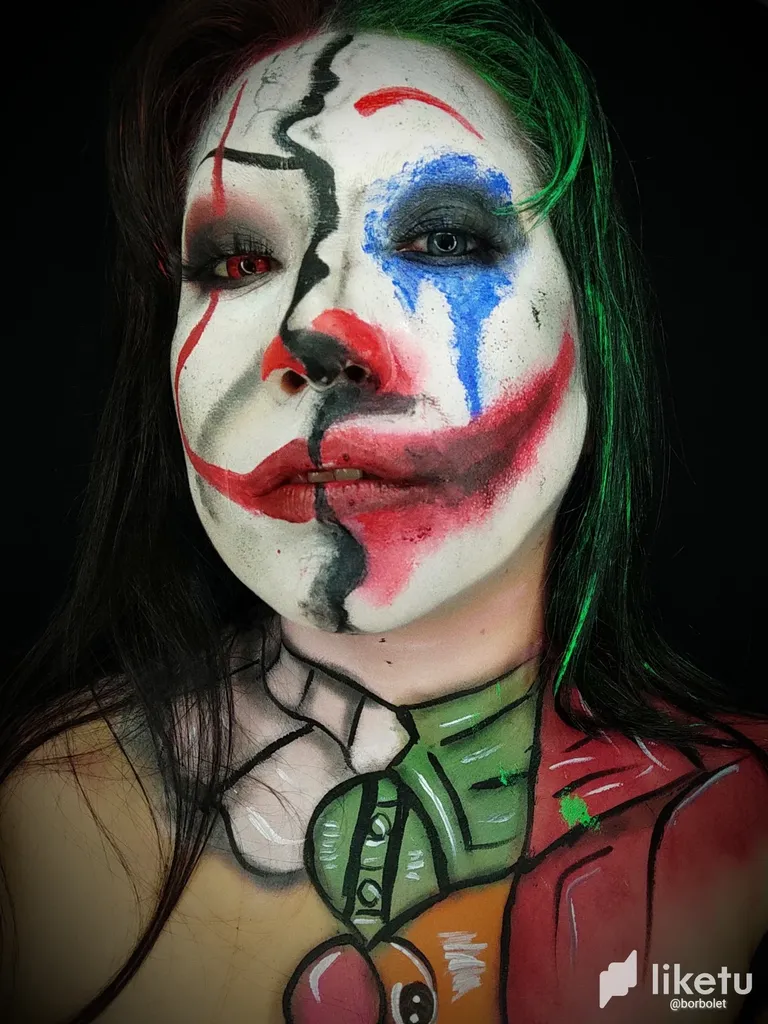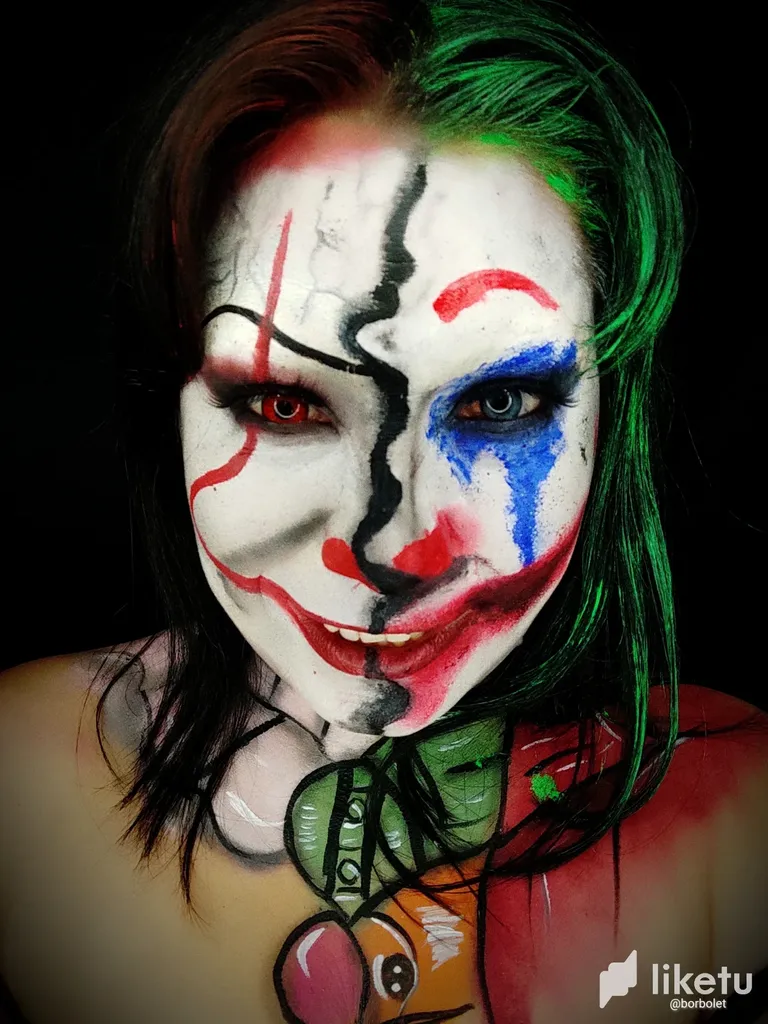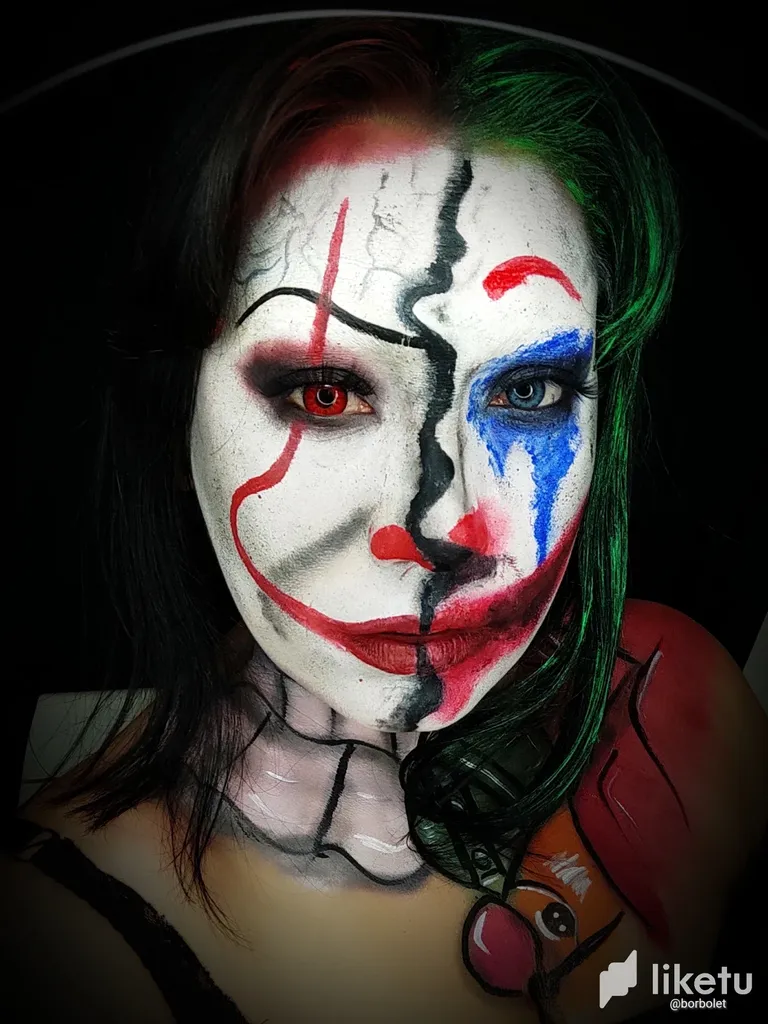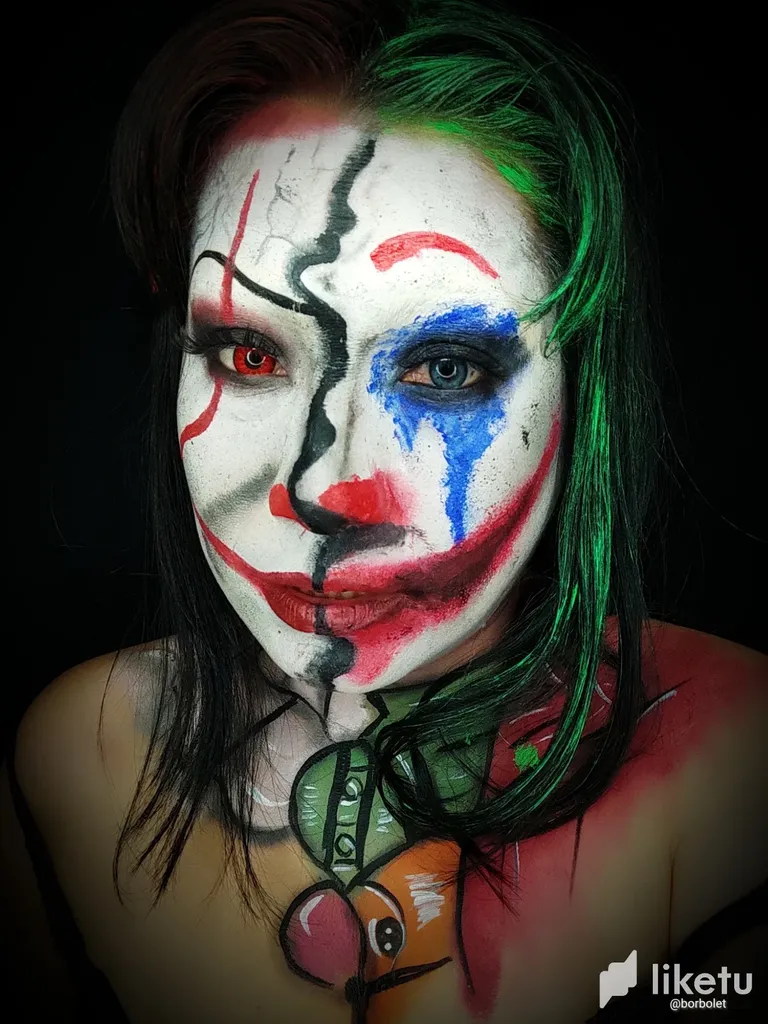 ENG 🇺🇲
Hello to all the beautiful people on this platform @hive and @liketu. I hope you have a happy Monday and I wish you a prosperous week.
I start the week with an artistic makeup, an amazing design inspired by two iconic characters such as: The Joker and the Clown from "IT"!🎭🎈. In this mixed makeup I combine madness and terror in one presentation.
After prepping my face, moisturizing it very well I sealed my eyebrows with glue stick and then applied a base with white clown body paint, which is smudged with a sponge and sealed with white baby powder after that I contoured with black shadow.
On the right side of the face I recreated the essence of the Joker, an emblematic villain that captivates with his laughter and unbridled chaos, I used the striking tones like blue for the edge of the right eye, then black shadow, I drew the big mouth with red and red wine, also in the area of the nose and his small eyebrow, to finish I used a neon green for that side of the hair, and a blue lens, so I have represented the psychedelia and intensity that transmits the joker in each appearance, I have also drawn part of his suit in the chest area a good artistic expression.
On the left side of the face I have created the clown from "It", the fearsome Pennywise. Here, bold tones morph into a combination of blood red, pale white and dark black. Carefully outlined details and deep shadow along the edge of the eye create a creepy look. With red paint I have drawn Pennywise's malevolent and bloody smile, as well as his beard and a thin eyebrow outlined with black paint, and to top it off I have placed a red lens, I have created a beautiful terror in his own twisted way.
With this fusion of characters, it invites a reflection of the duality of human nature. Both the Joker and Pennywise represent our darkest and most disturbing facets. By uniting them in one face, chaos and fear coexist in harmony.
I like to pay homage to the power of cinema and imagination. Through the play of textures, colors and shapes that we make with an artistic makeup for the transformation of characters.
If you like artistic makeup, I invite you to challenge your limits, with a mixed makeup. Let your face be the canvas for you to tell stories and convey emotions. 🎨🎭🎈✨
---
---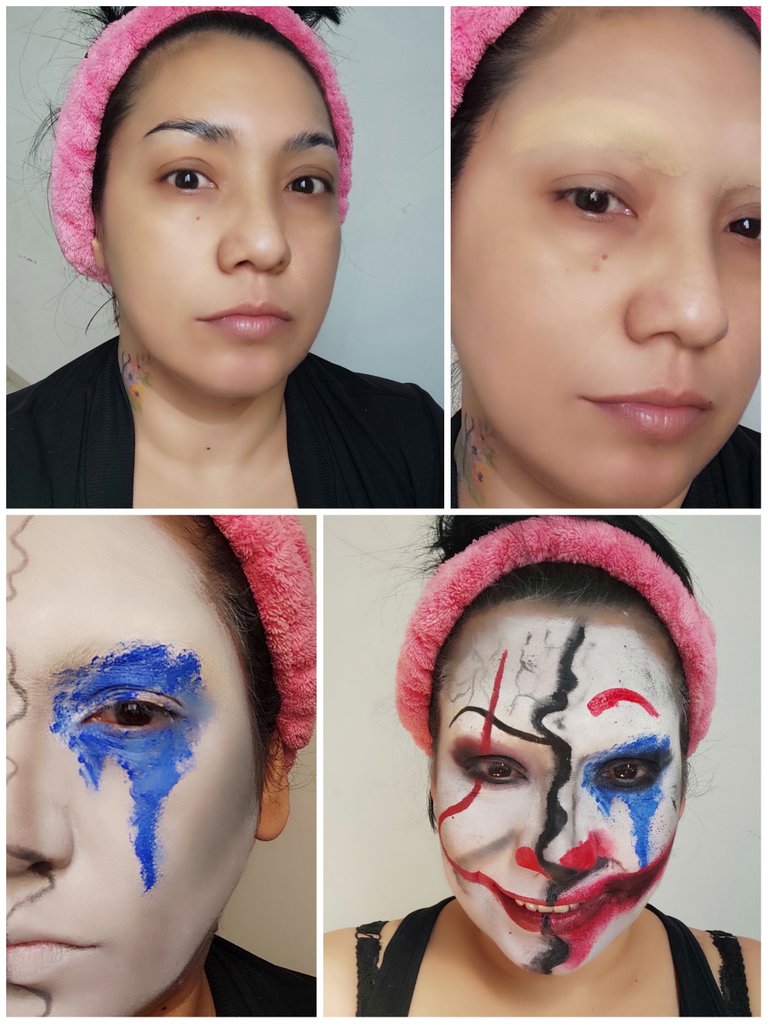 ---
---
ESP 🇪🇸
Hola a toda la gente linda de esta plataforma @hive y @liketu. Espero que tengan un feliz lunes y les deseo una próspera semana.
Empiezo la semana con un maquillaje artístico, un diseño increíble inspirado en dos personajes icónicos como son: El Joker y el Payaso de "IT"!🎭🎈. En este maquillaje mixto combino locura y terror en una sola presentación.
Después de preparar mi rostro, hidratarlo muy bien sellé mis cejas con pegamento en barra y luego aplique una base con pintura corporal blanca de payaso, la cual es difuminada con una esponja y sellada con talco blanco de bebe después de esto hice un contorno con sombra negra.
En el lado derecho de la cara recree la esencia del Joker, un villano emblemático que cautiva con su risa y su caos desenfrenado, utilicé los tonos llamativos como el azul para el borde del ojo derecho, luego sombra negra, dibujé la boca grande con rojo y vino tinto, también en la zona de la nariz y su pequeña ceja, para terminar he utilizado un verde neón para ese lado del pelo, y una lentilla azul, así he representado la psicodelia e intensidad que transmite el joker en cada aparición, también he dibujado parte de su traje en la zona del pecho una buena expresión artística.
En la parte izquierda de la cara he creado al payaso de "It", el temible Pennywise. Aquí, los tonos atrevidos se transforman en una combinación de rojo sangre, blanco pálido y negro oscuro. Los detalles cuidadosamente perfilados y la sombra profunda a lo largo del borde del ojo crean un aspecto espeluznante. Con pintura roja he dibujado la sonrisa malévola y sangrienta de Pennywise, así como su barba y una fina ceja perfilada con pintura negra, y para rematar he colocado una lente roja, he creado un terror hermoso a su manera retorcida.
Con esta fusión de personajes, invita a reflejar la dualidad de la naturaleza humana. Tanto el Joker como Pennywise representan nuestras facetas más oscuras e inquietantes. Al unirlos en un solo rostro se percibe el caos y el miedo coexistiendo en armonía.
Me gusta rendir homenaje al poder del cine y la imaginación. A través del juego de texturas, colores y formas que realizamos con un maquillaje artístico para la transformación de personajes.
Si te gusta el maquillaje artístico, te invito a desafiar tus límites, con un maquillaje mixto. Deja que tu rostro sea el lienzo para que cuentes historias y transmitas emociones. 🎨🎭🎈✨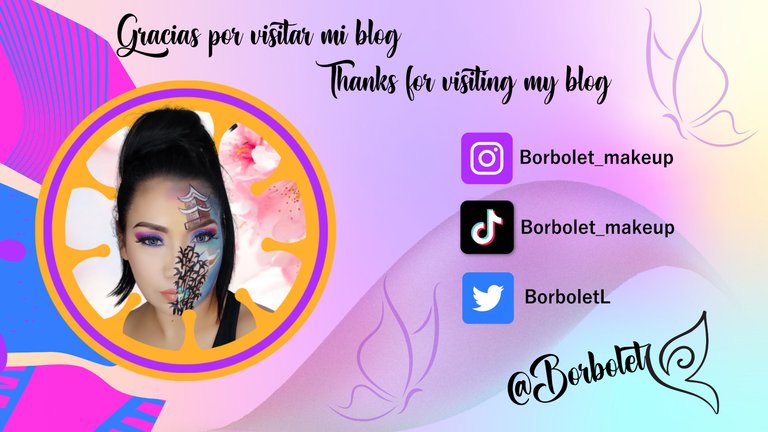 Content-original
Photos taken with my phone
Use canva for separators
Contenido-original
Fotografias tomadas con mi teléfono
Utilice canva para los separadores
---
For the best experience view this post on Liketu
---
---