17 March 2020 - Andrade border crossing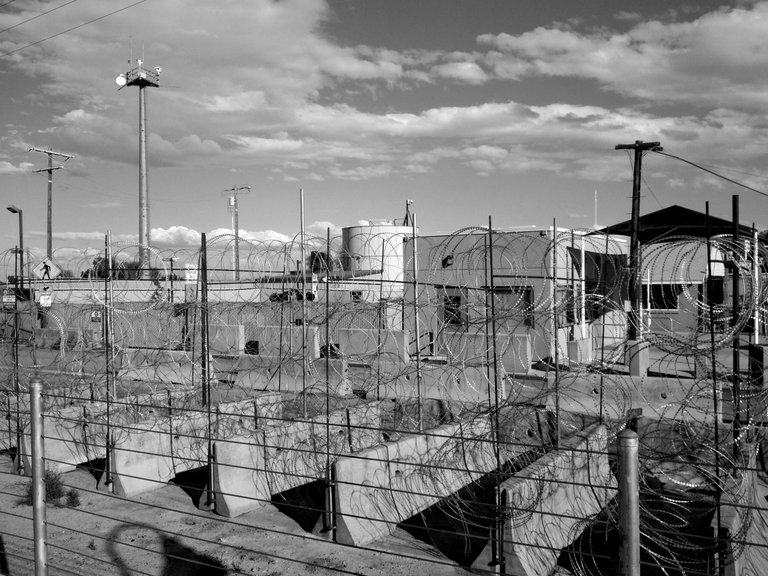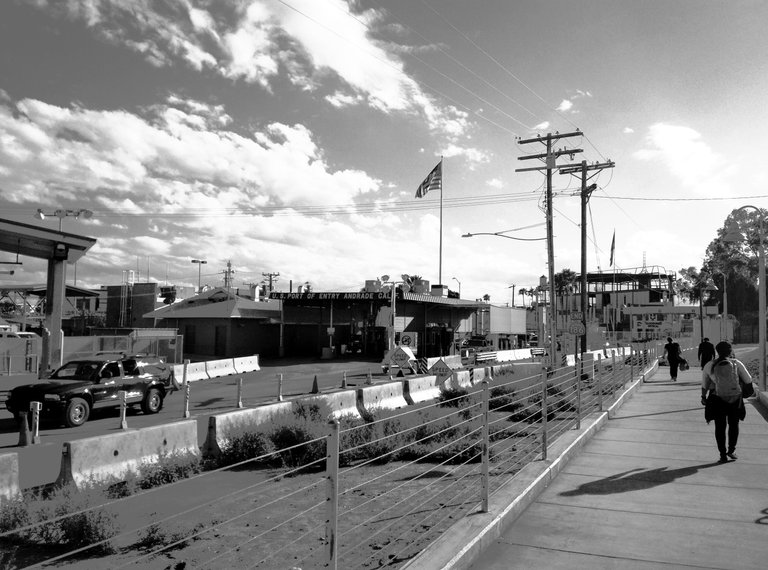 Location: Andrade border crossing between Andrade, California, USA and Los Algodones, Baja California, Mexico
Geographically, this is a line between Mexico and the US. The South of the border, coyotes run people across the border and are the real power. North of the border, sleepy towns and farms bake under bright desert sun.
Timewise, in a few days the border will be severely restricted due to the COVID pandemic, drawing a line between the past and the future.
And no, I have no idea what this much barbed wire was expected to protect. But it is still impressive.
Social media links
Website
Support
---
---