AROUND THE PORT OF MEDULIN, ON A GRAY AUTUMN DAY

There are two supermarkets in my hometown. One of them opens at 7 AM, the other at 8. Today I planned to visit the first one. After leaving the house some minutes before 7 I was on my way, busy walking and thinking that I'll find everything I need there. But, among many useful products of all kinds, I found also an unusual lack of fresh parsley, which was needed at all costs because I had to prepare some fish for lunch.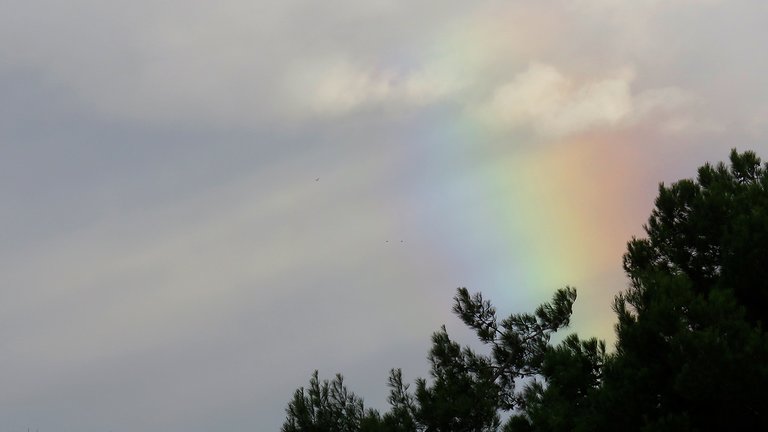 This unexpected situation left me with an hour to spend before visiting the second supermarket option in search of parsley. The day was and still is, dull and gray, so the first thought was about going home and waiting there, in front of the PC screen. I was ready to enter the car when I noticed a small fragment of the rainbow above the distant trees. That colorful piece of illusion changed everything.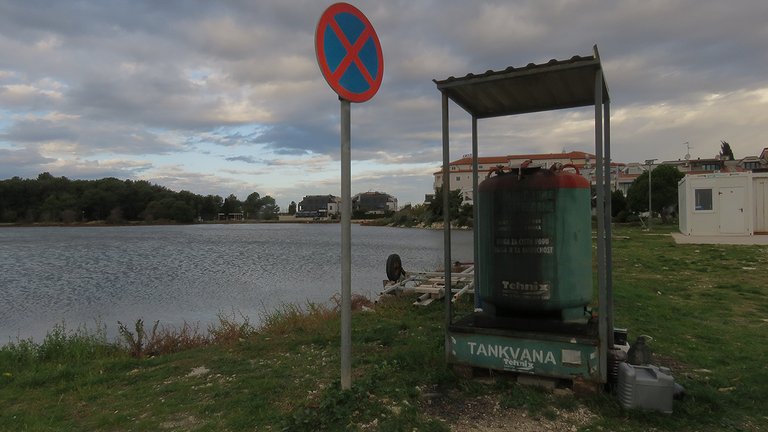 I mean, the day was generally still gray, but after taking that first shot, I felt kind of inspired ...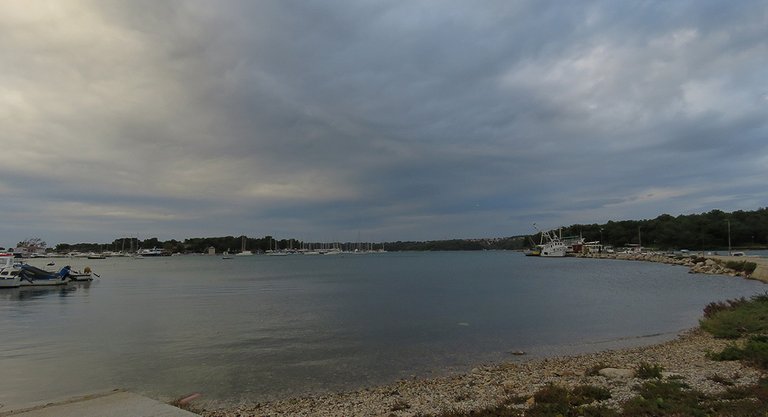 ... so I walked to the port ...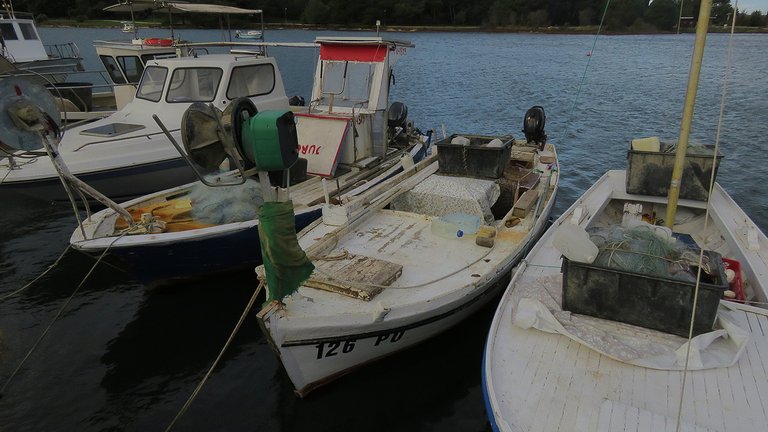 ... and continued photographing. The boats were floating in the calm water around the main fishing dock.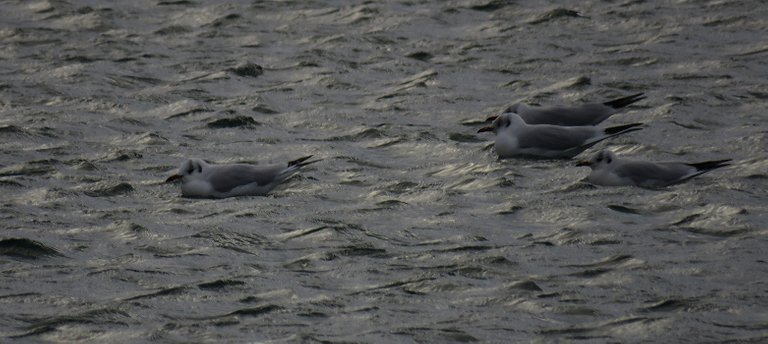 A bit further, in the central part of the inlet, the seagulls were rocking on the small waves, because the wind was blowing, but its effects weren't so visible on the water at the end of the bay.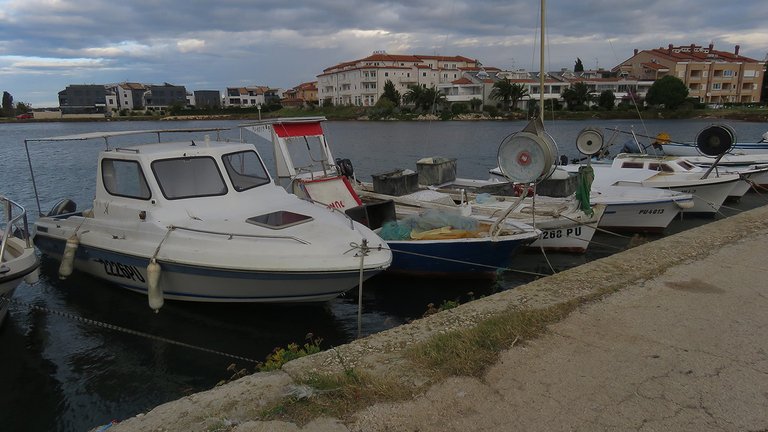 Here on the dock ...
(Enlargeable)
... the wind was made visible only by the fluttering of an old, washed-out flag ...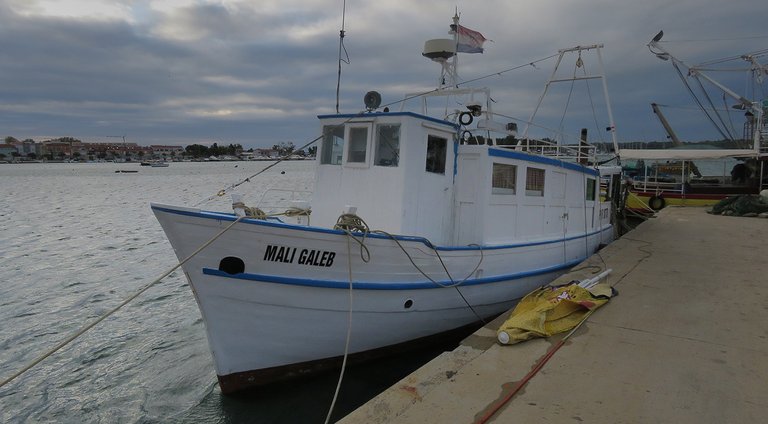 ... on the boat called LITTLE SEAGULL. MALI GALEB means LITTLE SEAGULL in my language.

(Enlargeable)
The boat was waiting for favorable weather.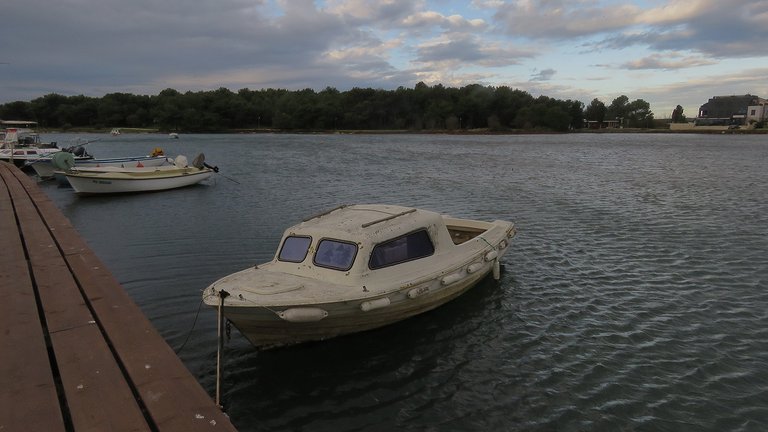 Here you can see some smaller boats on the other side of that long dock.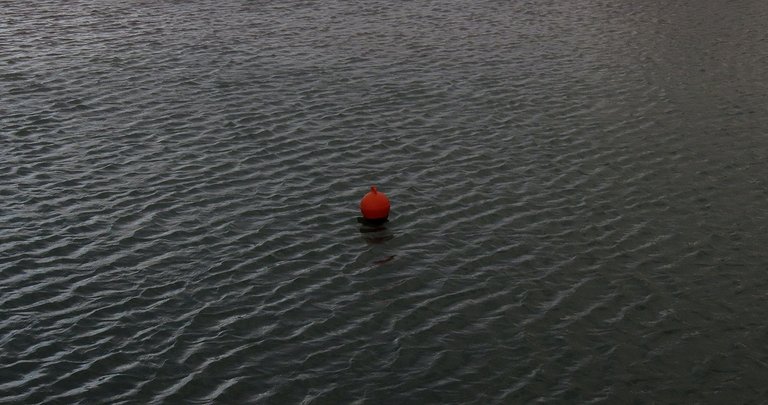 In that area, behind the boats that you saw in the previous photograph, I noticed this lovely buoy.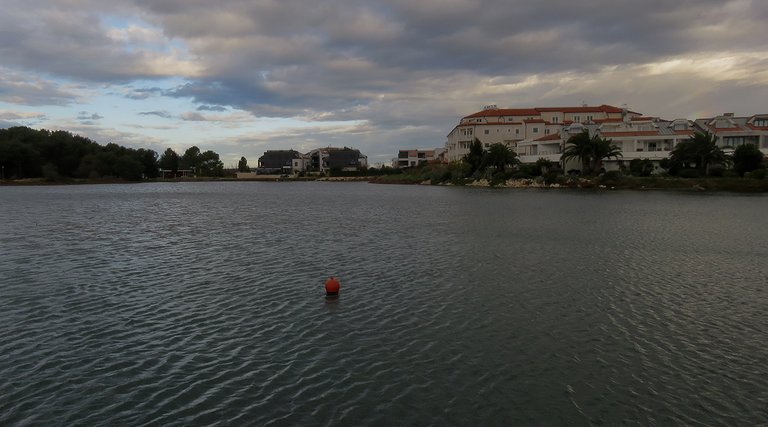 I like how the little red thing looks in the gloomy landscape.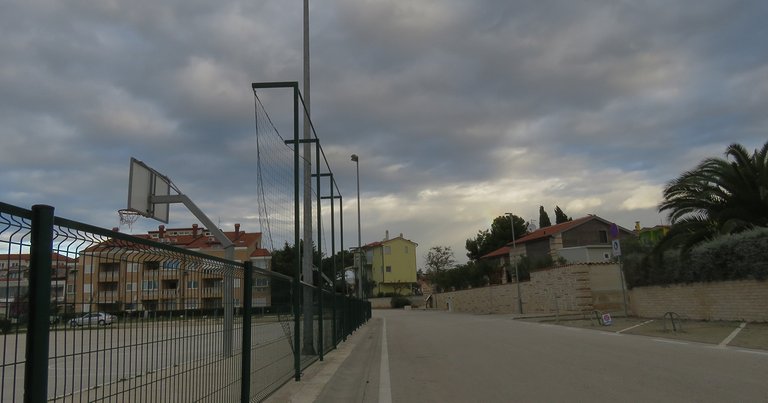 On my way back to the supermarket ...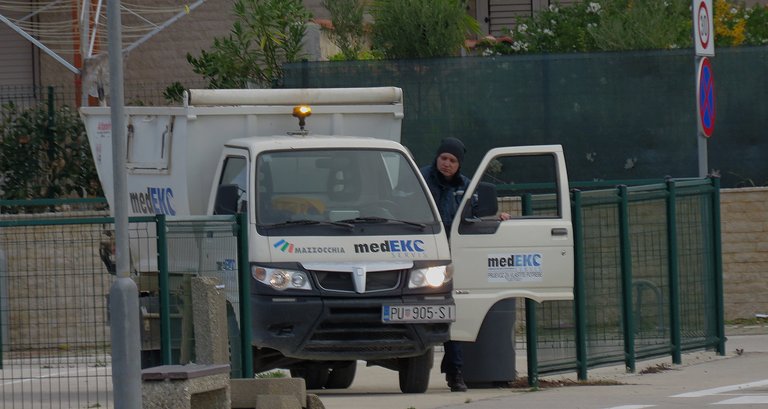 ... I saw the small garbage truck that collects the garbage from the little public cans along the promenade.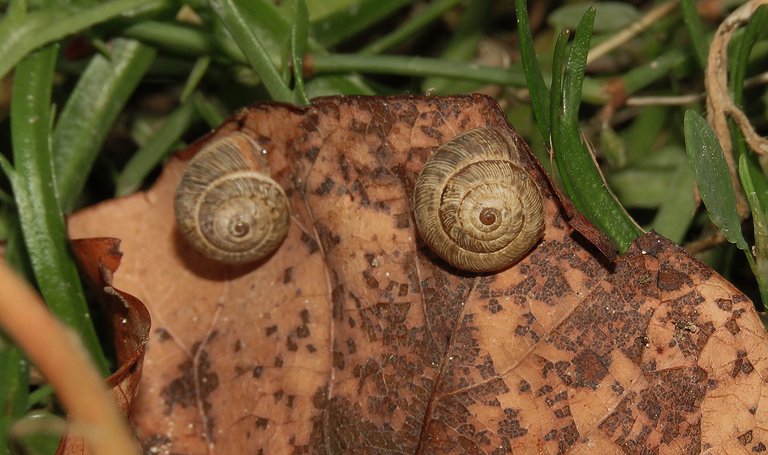 These two snails were photographed by the road, not far from the supermarket's parking lot.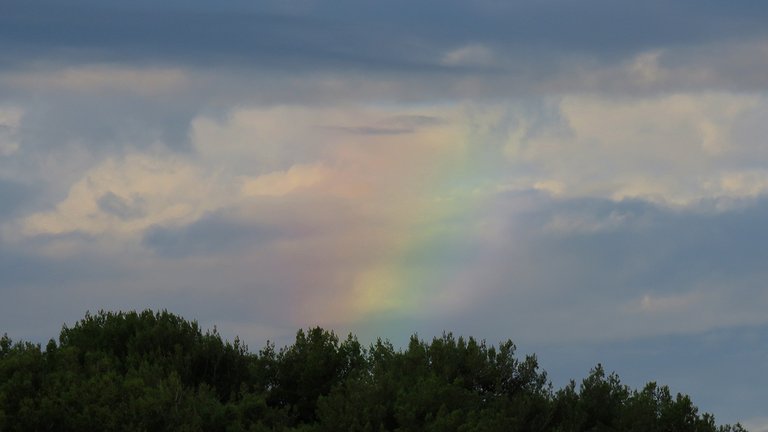 And that's it. This unexpected morning walk ends here. After buying some groceries, I walked directly home. Not one photograph was taken along the way, so there's nothing more to say ... besides the usual closing statement - AS ALWAYS IN THESE POSTS ON HIVE, THE PHOTOGRAPHS ARE MY WORK.
---
---