BOATS AND BIRDS IN THE HARBOR

You can always find some seagulls and fishing boats in the bay of Liznjan. Both, the boats and the birds are pretty photogenic.
One of the fairly big boats used for hunting the sardines was anchored in deeper water far from the dock.

The other one was at the dock. The crew was busy transporting the fish to the ice truck that came for it. The seagulls were also there, in search of a free meal. Meanwhile, some people that aren't part of the crew were enjoying the recreational angling.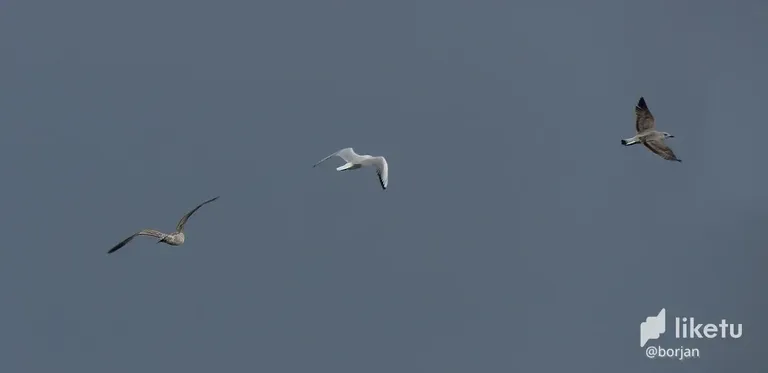 I like the way the seagulls in flight look when the sky is gray like it was today.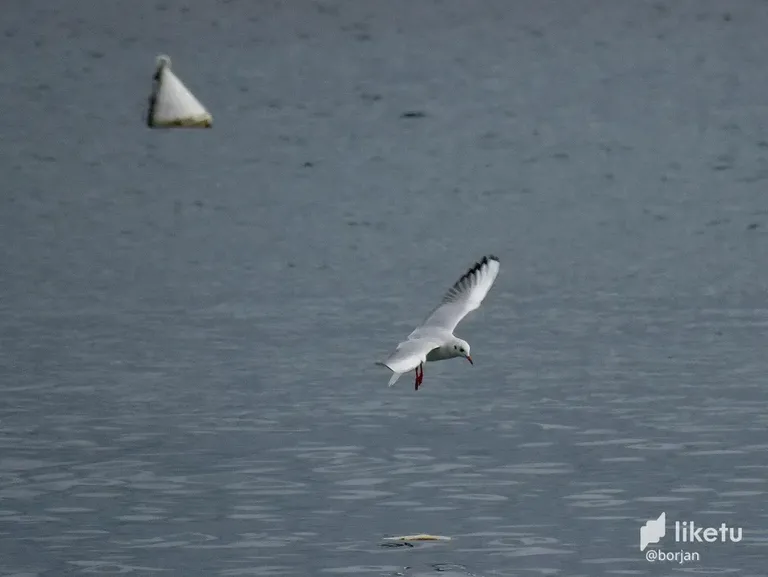 This one was ready to land on the water. I don't know, it sounds kinda funny to say: "to land on the water." Maybe there is a better expression for that, but I don't know it.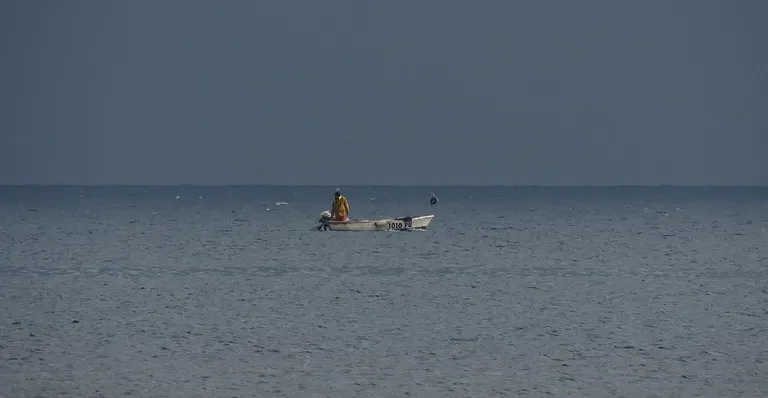 Here you can see a small boat, when of those made for fishing in the shallow water of the bay.
At one point, a man on the canoe passed by. Besides him, you can see some other situations that were going on in the bay at the same time.

Across the inlet from the dock, another man was fishing with a rod. The seagulls were flying around him each time he pulled the hook out of the water. The hook was always empty, but the birds were excited.
The ice truck came with a trailer, but that trailer was parked near the end of the dock, further from the fishing boats with the sardines.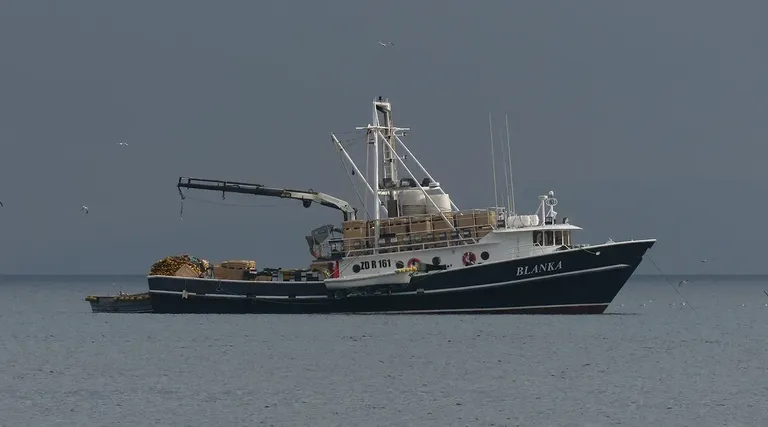 Just like the seagulls, some of the boats also look great in this cloudy weather when the sky and the sea are colored like the skin of a shark.
Today I spent an hour or so in the harbor of Liznjan, the nearest village to my hometown. I drove only four kilometers to get there after buying some stuff in one of the supermarkets in Medulin, the town in which I live. I was there with a couple of friends, so most of that hour was spent talking and joking, not photographing stuff around me. But I did take a couple of shots before returning home. You can see them in this post.
AS ALWAYS HERE ON HIVE, THE PHOTOGRAPHS ARE MY WORK, OF COURSE
---
For the best experience view this post on Liketu
---
---