Fungi Friday - ONLY TWO SPECIES ALONG THE ROAD TO RAKALJ

While driving on a sunny autumn day towards the place where I took the photographs for the last Wednesday Walk ...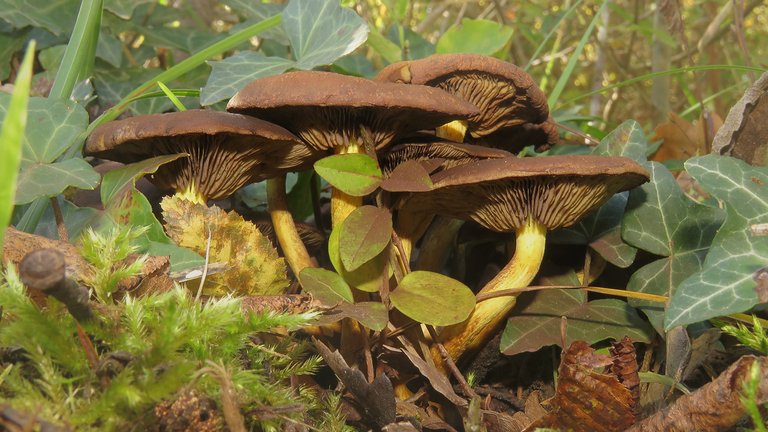 ... I stopped along the road a couple of times, in the hope to find some mushrooms for the usual fungi-oriented Friday post.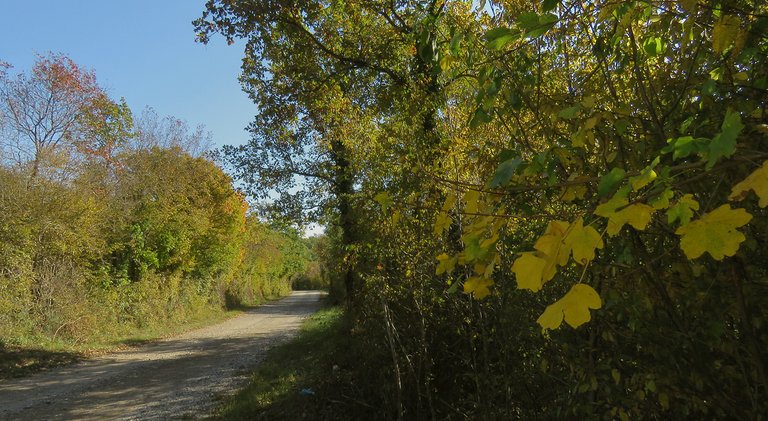 In two places, I didn't find any, and then at the third attempt, while walking along the narrow path surrounded by trees and shrubs ...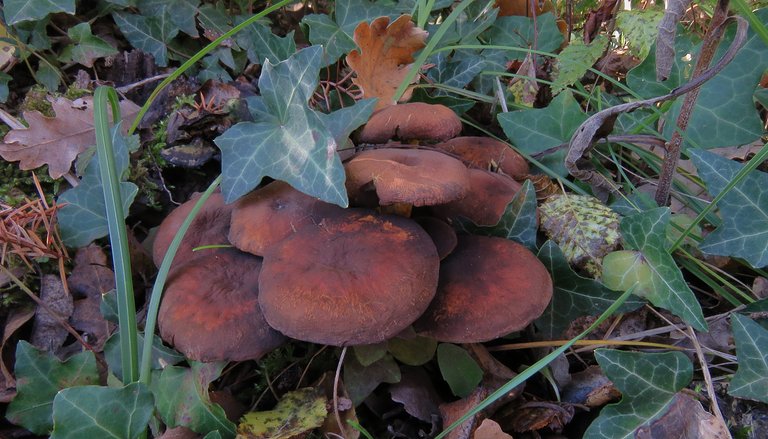 ... I noticed a group of chestnut brown caps ...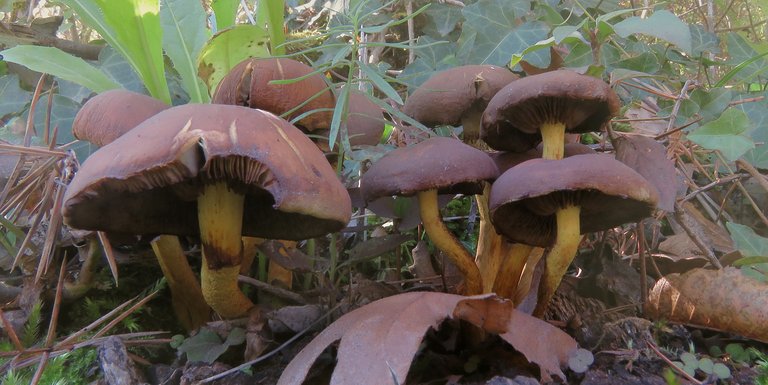 ... of Hypholoma lateritium mushrooms.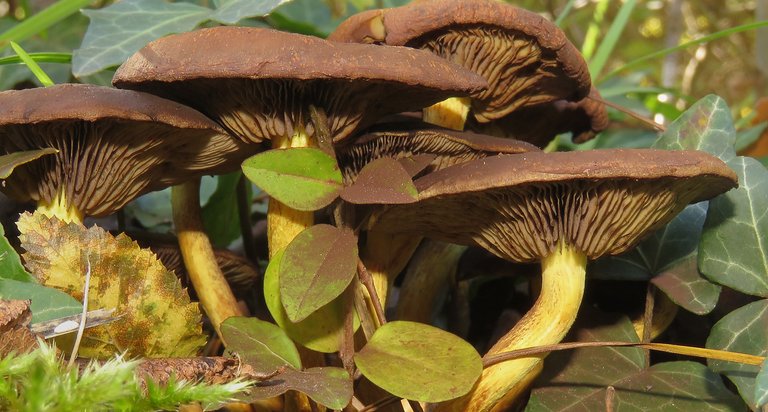 Today, while preparing this post, I learned that these mushrooms are commonly known as Brick caps or Chestnut mushrooms in English.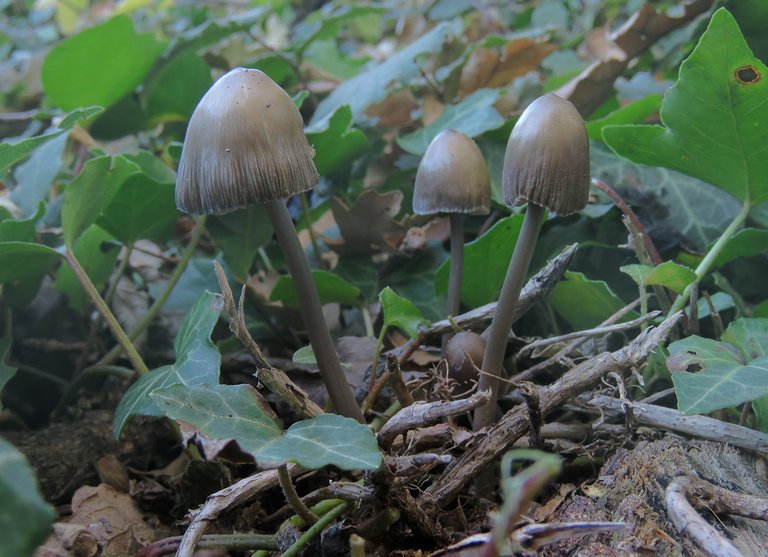 About a hundred meters further along the same path, I encountered another species. Don't know which one exactly.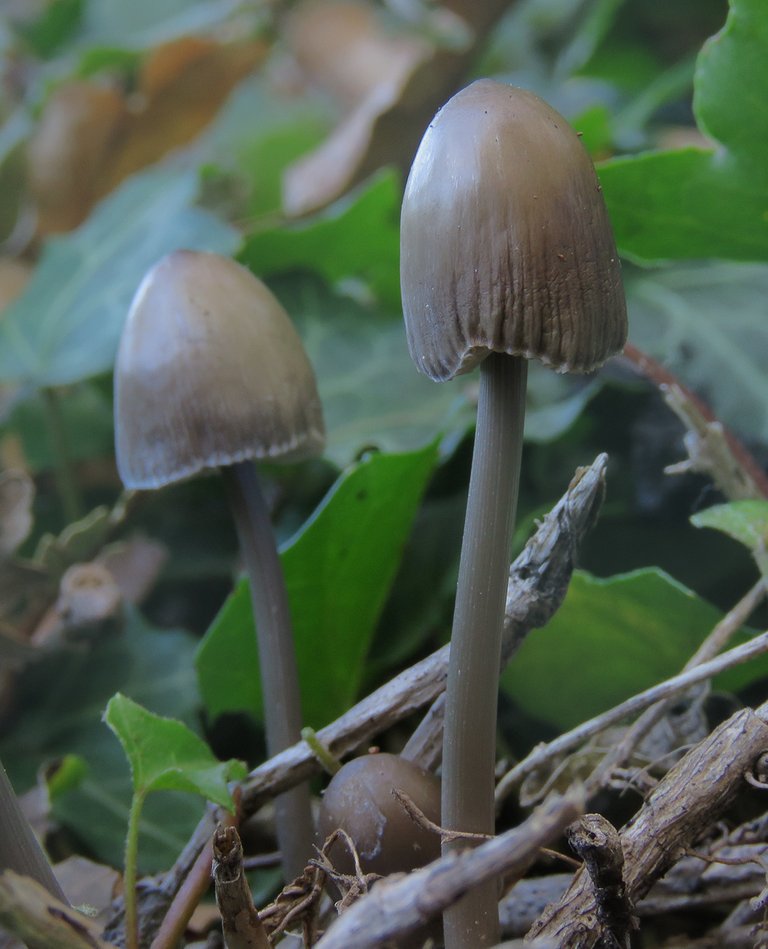 I'm kind of confident that these are some Mycena mushrooms, but I'm not completely sure about that.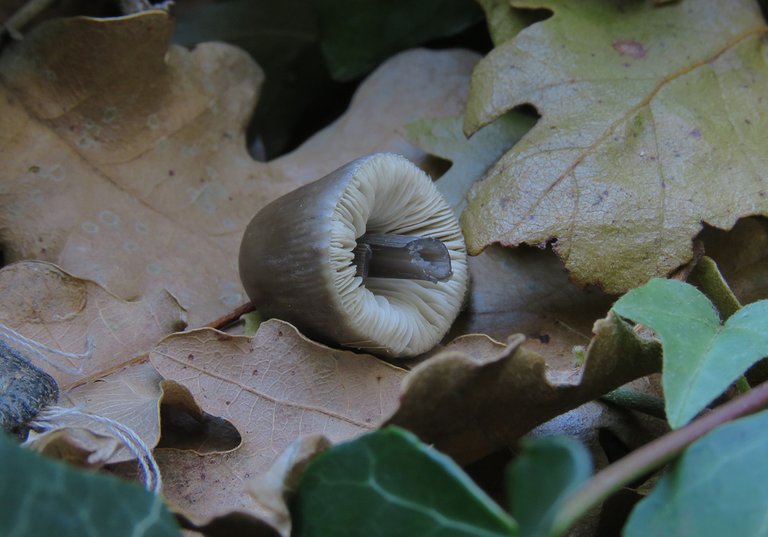 They were growing in small clusters, from three to five mushrooms, on the remains of the decaying oak stump covered with fallen leaves. While taking these photographs, I accidentally broke some mushrooms behind me, creating a good opportunity to show the gills of this species.
And that's it. Not much, but still considerably better than nothing. As always in these posts on HIVE, the photographs are my work.
---
---