MORNING MOON
I just returned home after buying some groceries and walking a bit around.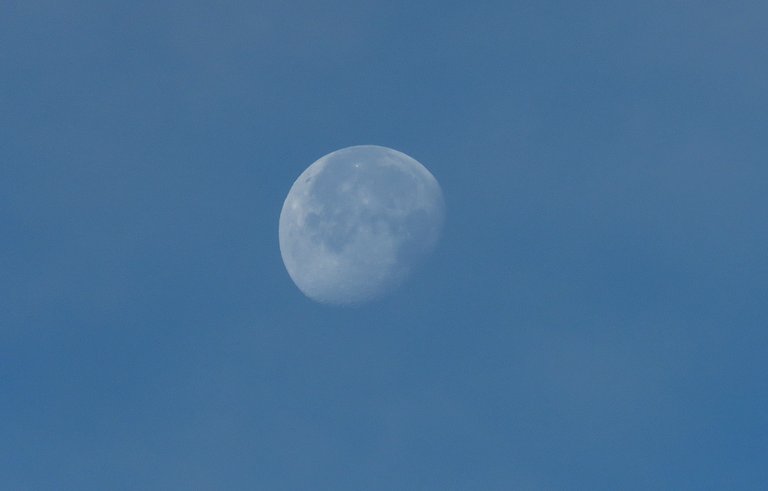 The moon looked great in the deep blue sky above me.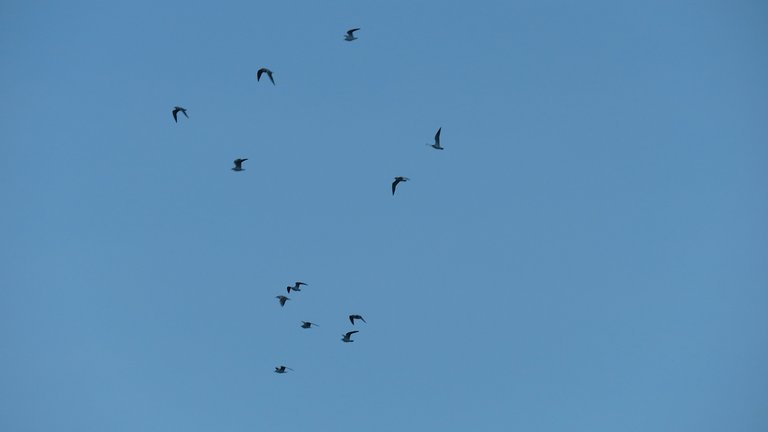 A group of seagulls flew by.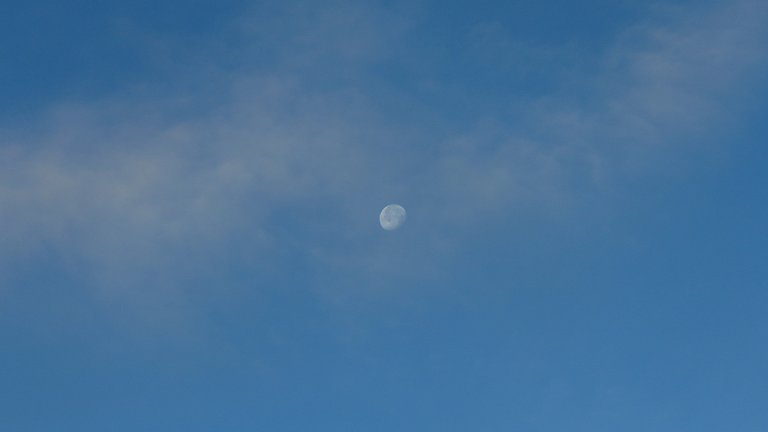 The early morning was pretty cold ...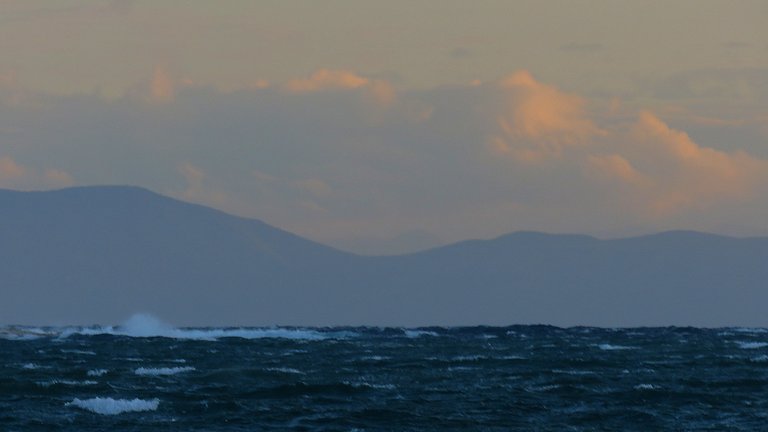 ... and windy ...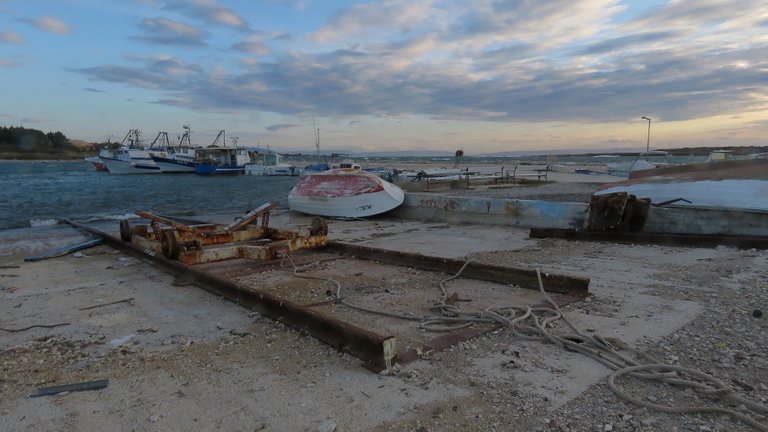 (Enlargeable)
... in the port of the village called Liznjan, a couple of kilometers from where I live.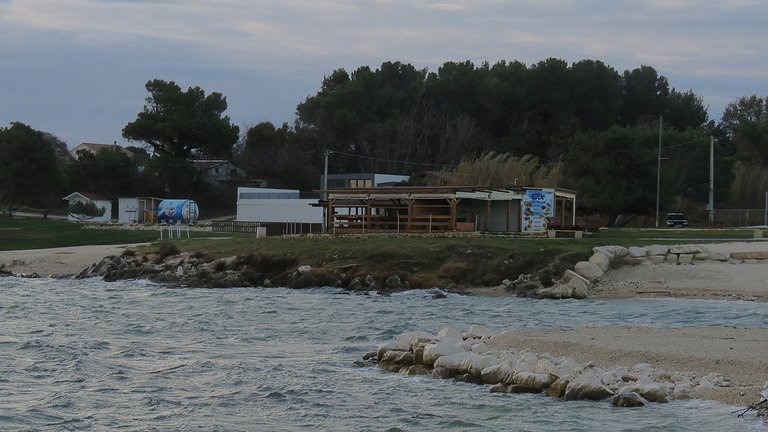 I visit Liznjan, especially the port, very often. Almost on a daily basis. After all the posts I already published about this place, I'm pretty sure that I wouldn't take any photographs there today ...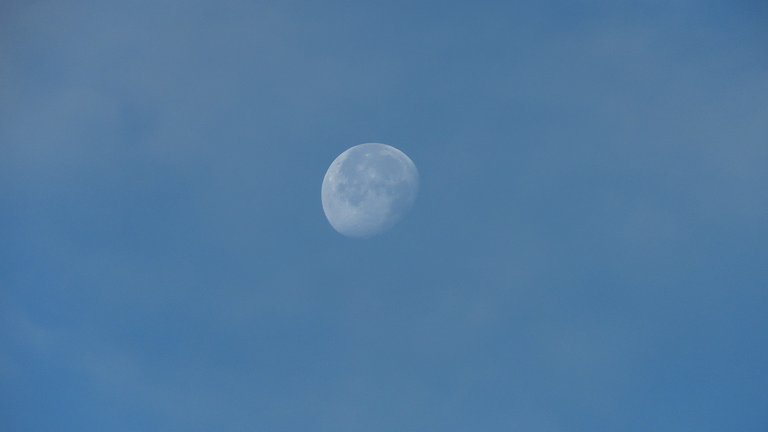 ... if my attention wasn't caught by the moon.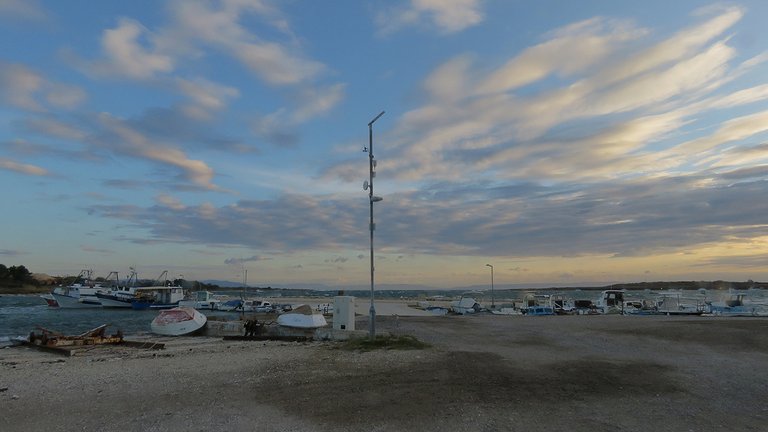 The sky looked great in general.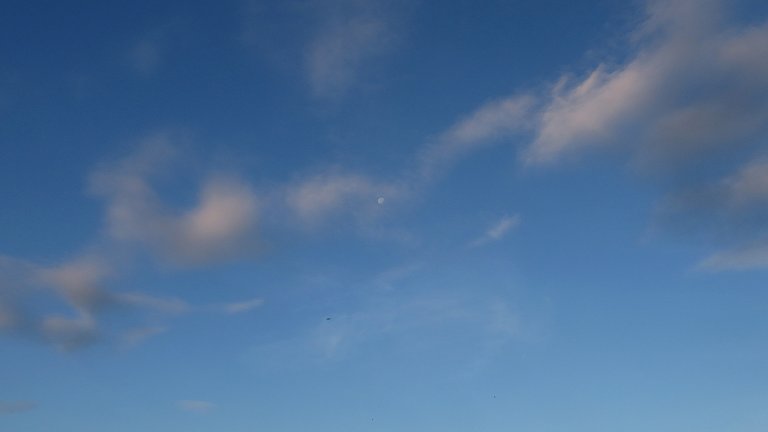 At one point the moon was sailing through a thin layer of fluffy clouds.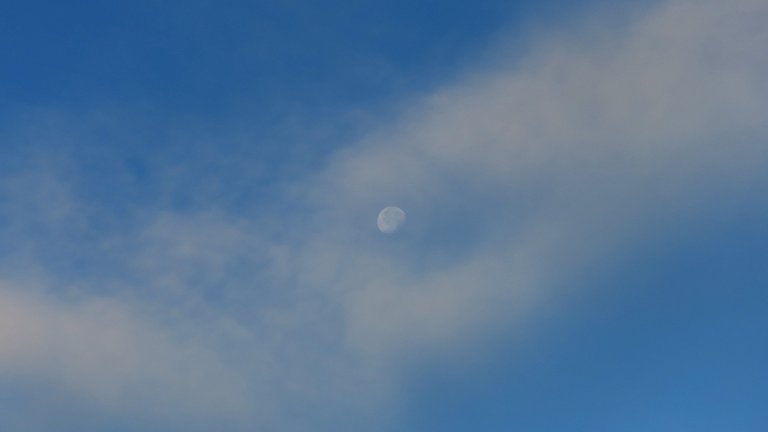 (Enlargeable)
I mean, the shapeshifting clouds were also passing by in between me and the moon. There was plenty of movement in that seemingly static scene.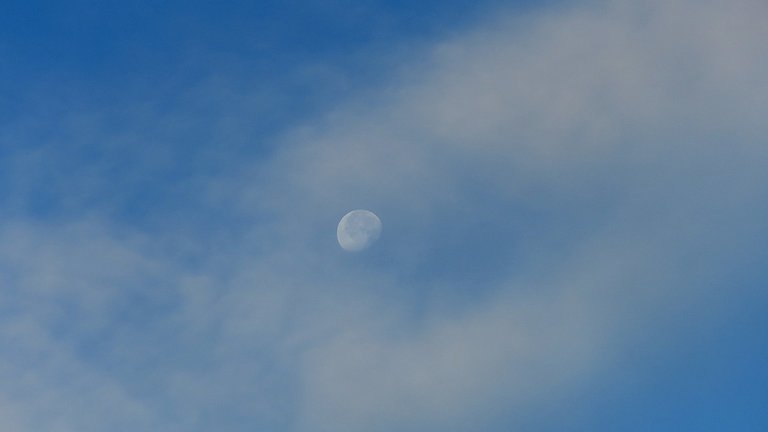 It was fun to follow the moon ...
... getting into the center of the circle made of clouds that looked a bit like made of cigarette smoke. For a minute, the whole thing looked like an eye in the sky looking at me.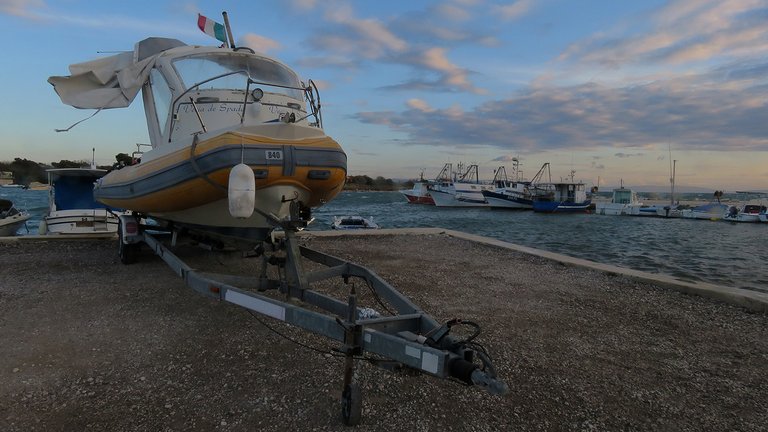 I took this shot because of the fluttering of the tarp and the flag on the boat. It reveals a bit of that windy atmosphere that isn't visible in photographs that follow the clouds and the moon.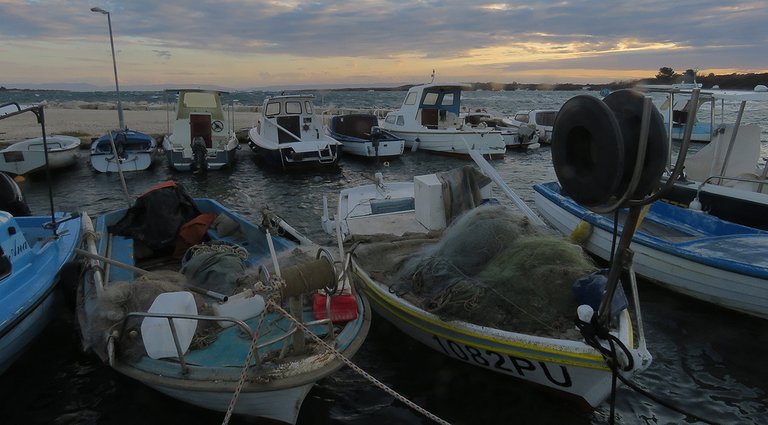 The floating boats were dancing all the time.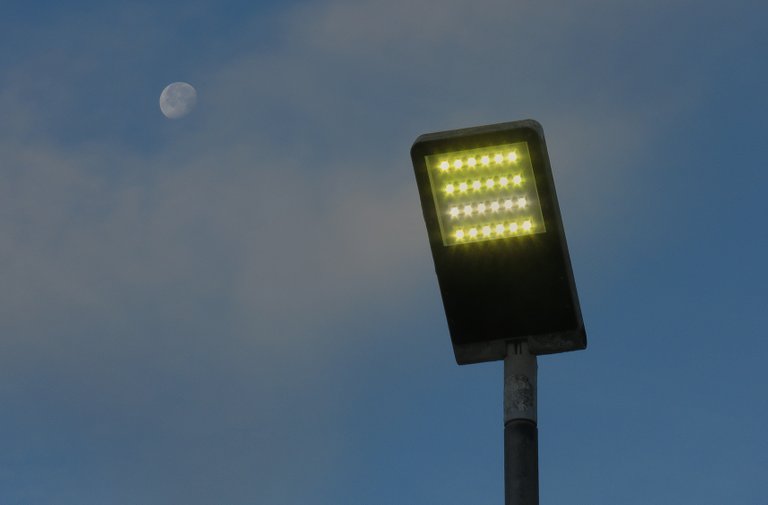 (Enlargeable)
It was pretty early, so the lamps were still on. I was rambling around the port, waiting for the stores to open ...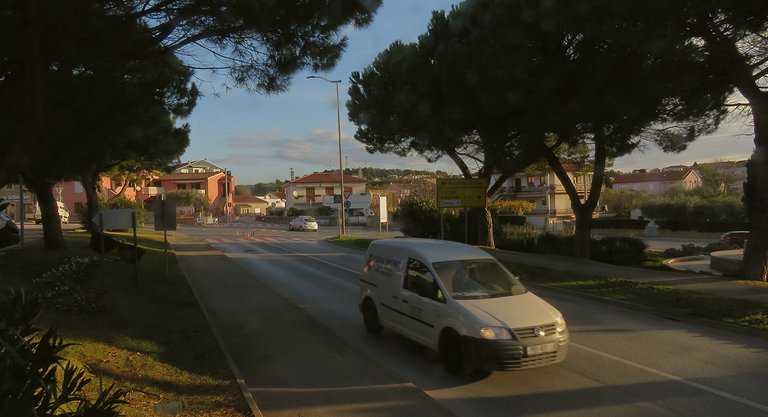 ... and at eight o'clock I drove back to my hometown.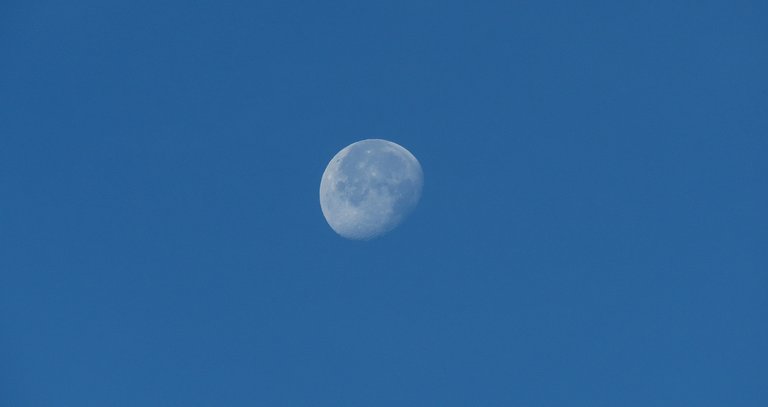 The clouds around the moon dissolved completely when I arrived ...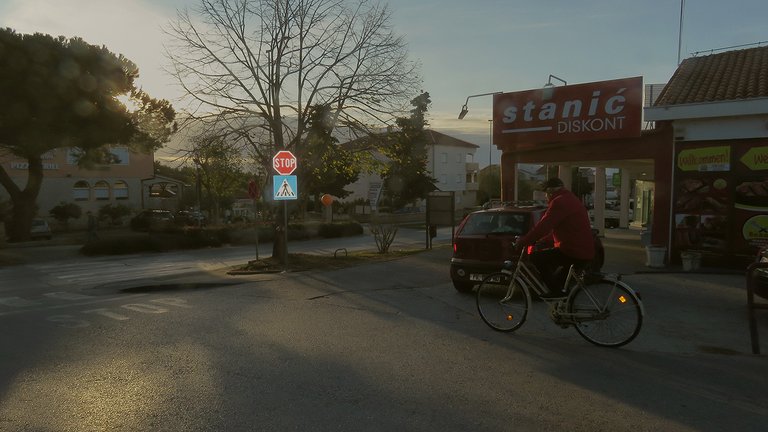 ... to the store when I planned to do my weekly shopping.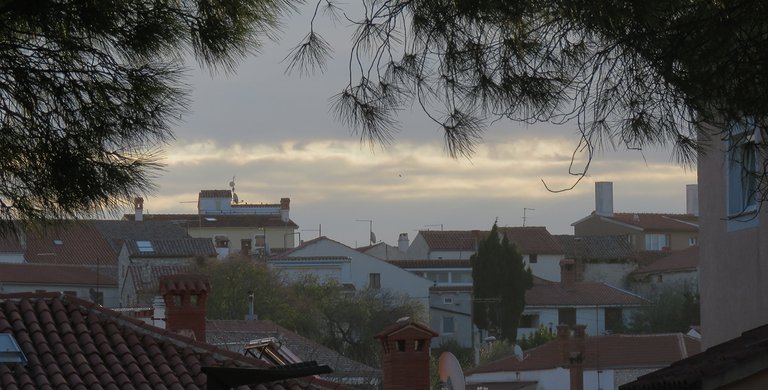 I took a few more shots ...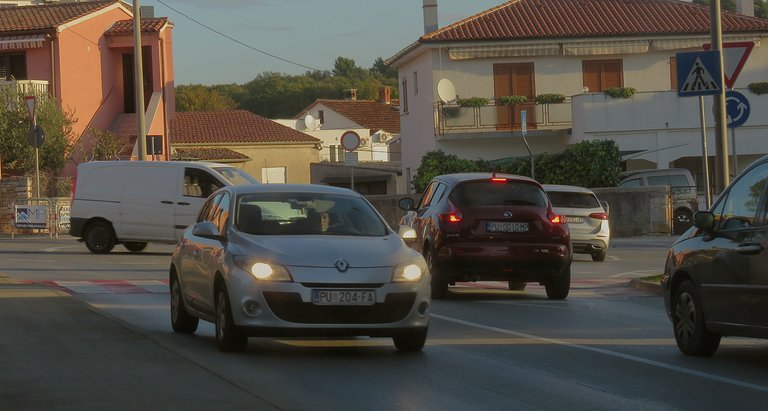 ... before driving back home to put together this quick look at the morning moon. And that's it. As always here on HIVE, the photographs are my work - THE END.
---
---