NEW DOG IN TOWN
It was a nice, sunny day ...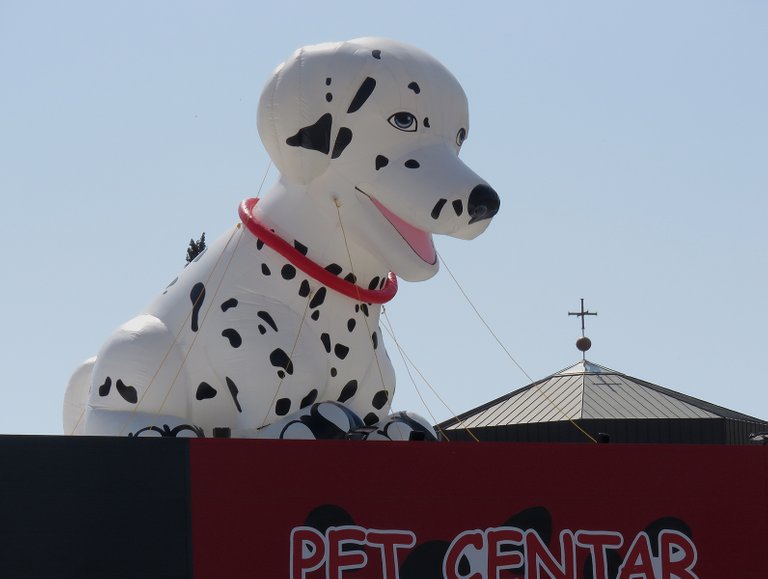 (Enlargeable)
... and one of the one hundred and one Dalmatians was sitting like a bird, high on the roof.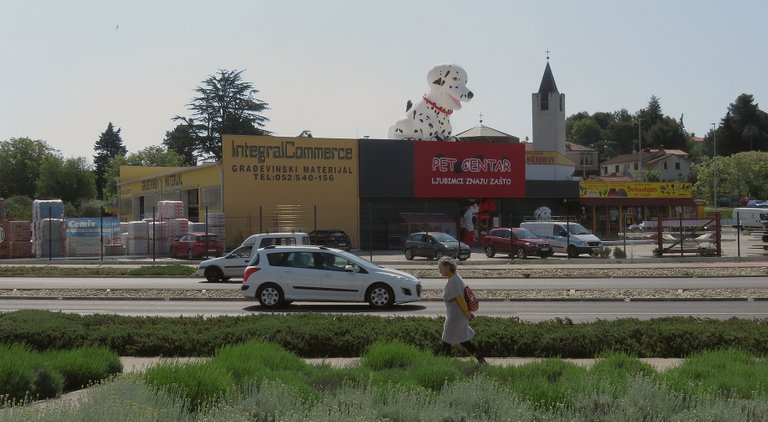 (Enlargeable)
When I passed this way yesterday, I saw only a couple of seagulls on that rooftop.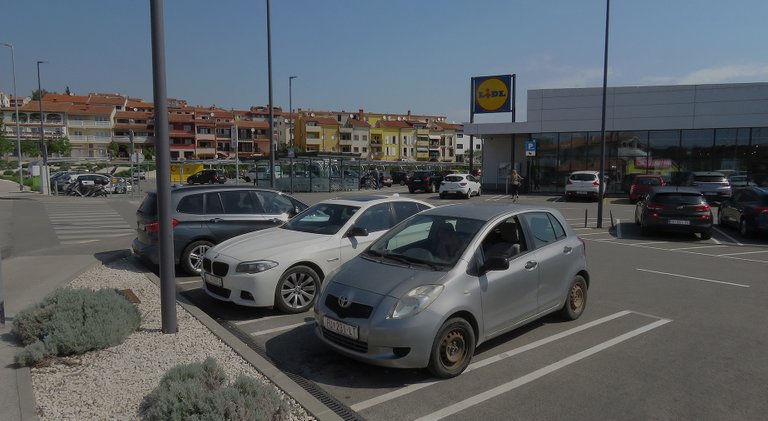 (Enlargeable)
Today I spent most of my time driving around and photographing stuff. Insects and flowers, mostly. But you won't see those photographs here. This is just a quick look at things that I saw in suburbia, after buying some stuff in the Lidl supermarket there.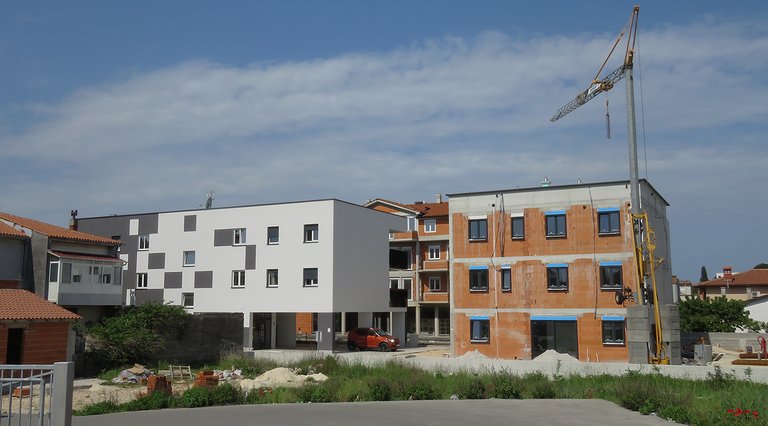 Pula is for me the nearest city. I have a little less than ten kilometers till there. It's an interesting city with some cool and spectacular historic buildings left by the Roman empire, but none of those buildings can be seen in this suburban neighborhood.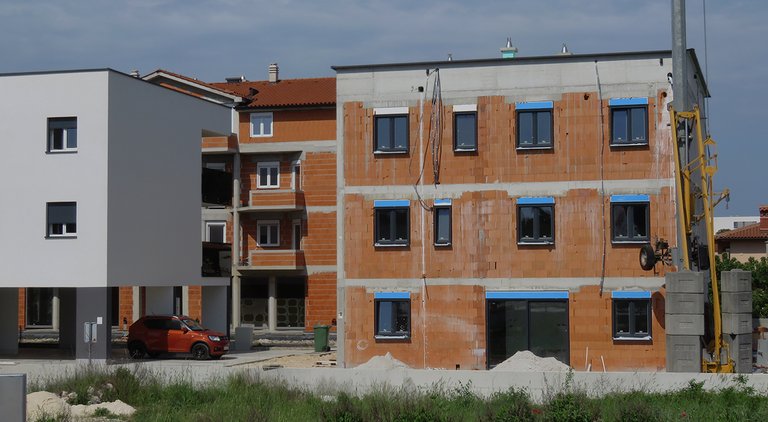 It's definitively a bland, unremarkable place, but when you are looking at the world through the lens of the camera, you can always squeeze a bit of fun out of it.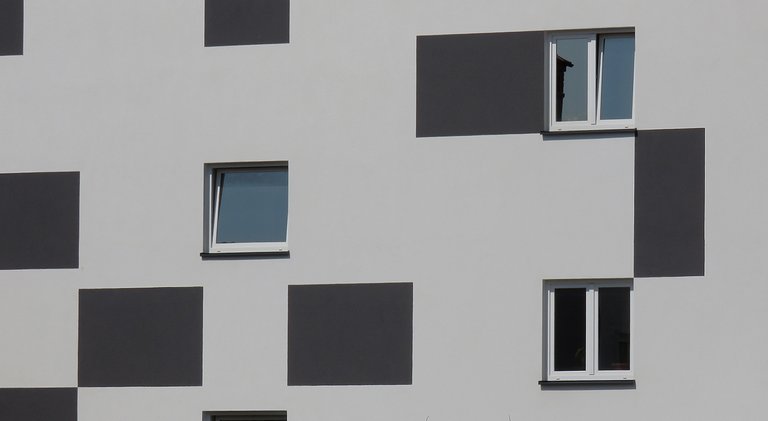 You can always do something fairly interesting with the shapes and patterns around you.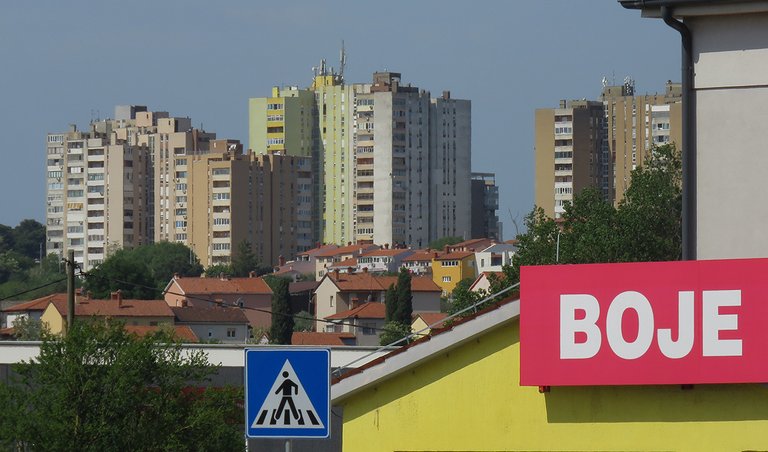 On a sunny day like this, colors are also pretty prominent. In my language the word for COLORS is BOJE. Here you can see a fragment of the advert for the shop that offers paints and varnishes. Taken out of context, a context left out of the frame, the word that means COLORS somehow took on, not necessarily a deeper, but definitively a wider meaning.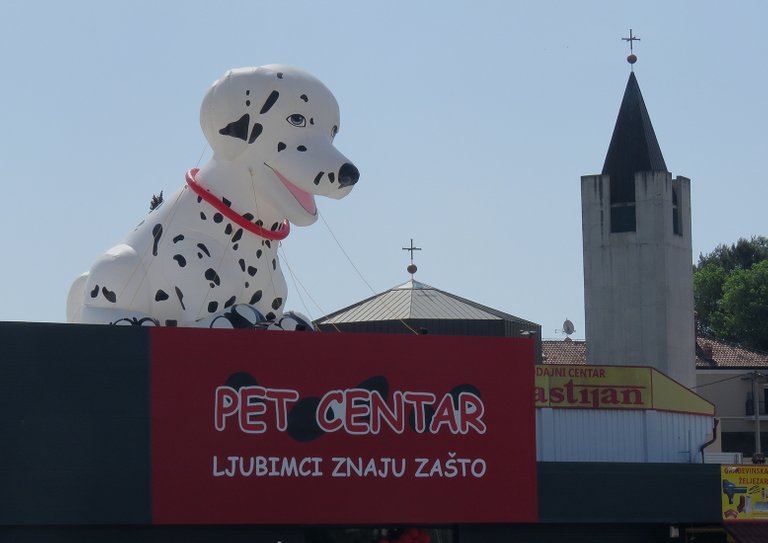 (Enlargeable)
Meanwhile, the dog - balloon looked like a proud owner of the new pet shop in town. I mean, in the city. Behind the dog and the shop, you can see the modern suburban church built in 2005.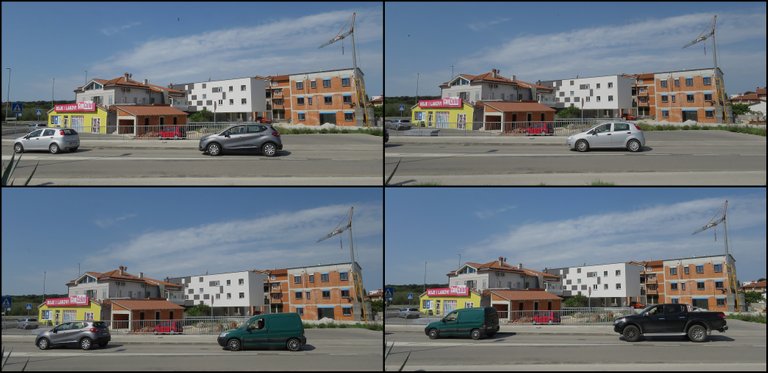 (Enlargeable)
The time was half past noon when I took these four shots.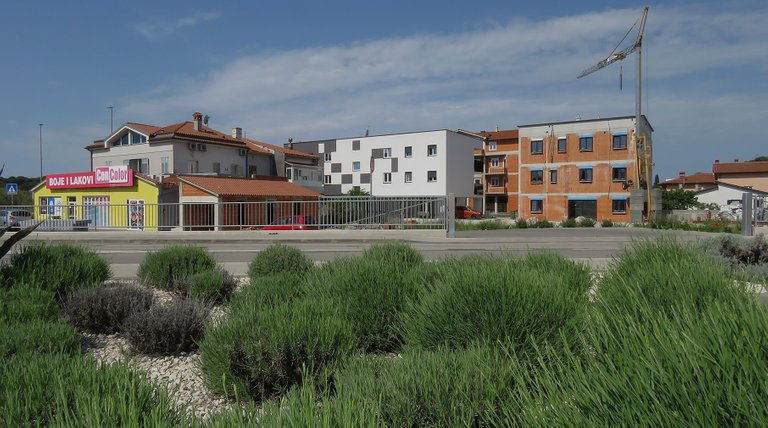 (Enlargeable)
It was time to drive away.
AND THAT'S IT. AS ALWAYS IN THESE POSTS ON HIVE, THE PHOTOGRAPHS ARE MY WORK - THE END.
---
---