RAILROAD NIGHT

On the 24th of March 2010, at night, I took a series of photographs on the rails in front of the train station of Pula.

(Enlargeable)
I was there with a bunch of friends from the photography club of which I was also a member back then.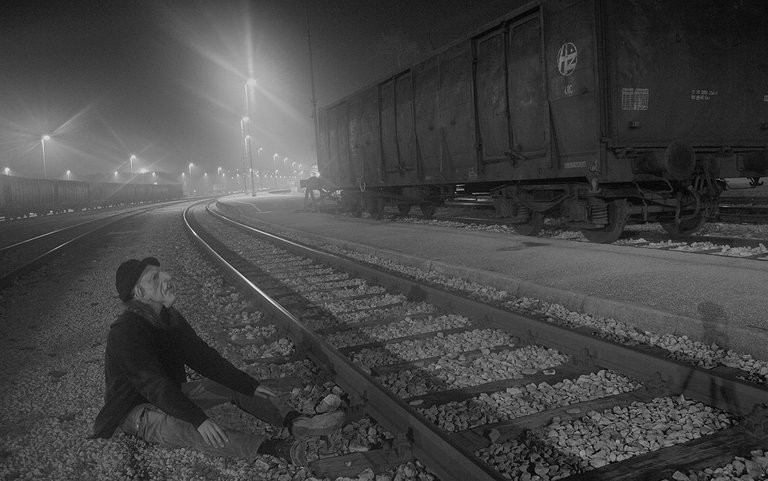 The dude on the rails is me. The photograph, just like all photographs you'll see in this post, was also taken by me. I used the tripod quite often in 2010.
I bought a cheap Halloween mask the year before, and I used it from time to time to make myself look scary or weird in photographs.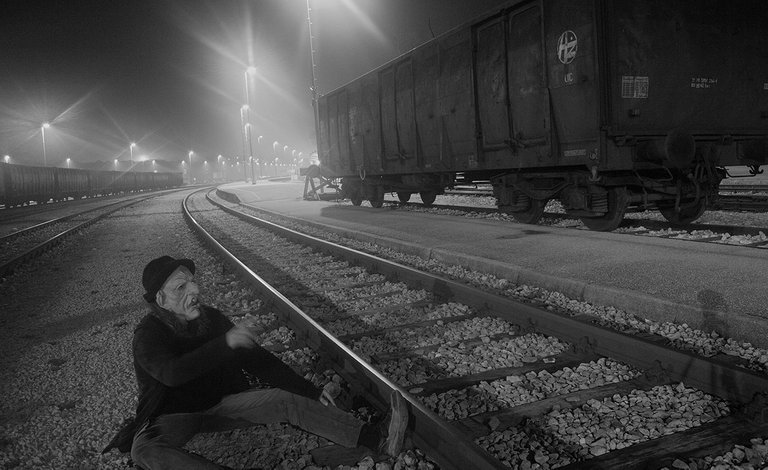 I was posing for my friends and for myself on that night in 2010.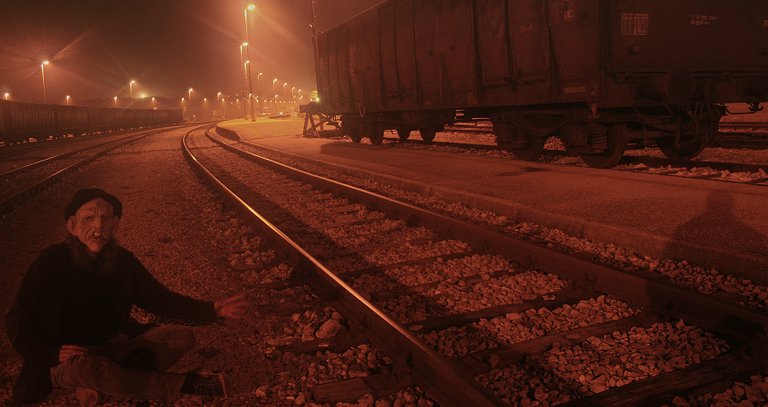 (Enlargeable)
The mask was pretty ugly, great for armed robberies.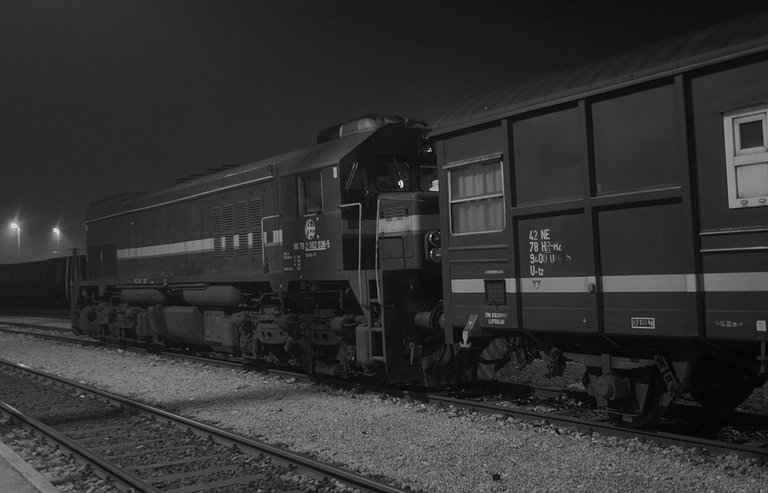 Here you can see a locomotive attached to a short line of wagons. There were only two railway wagons.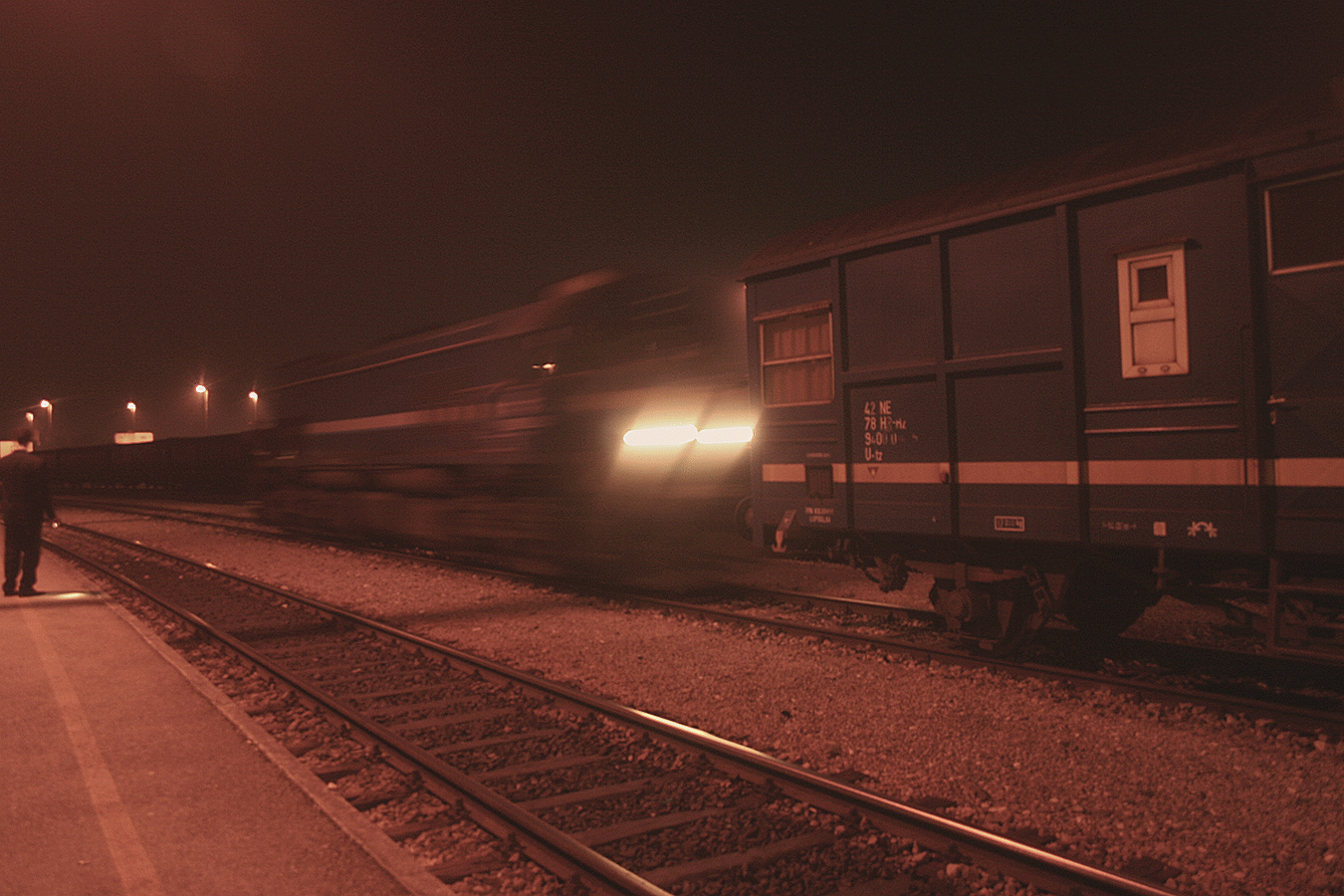 (Enlargeable)
At one point the locomotive got disconnected and left the wagons and the station behind. This animated GIF was created with two photographs.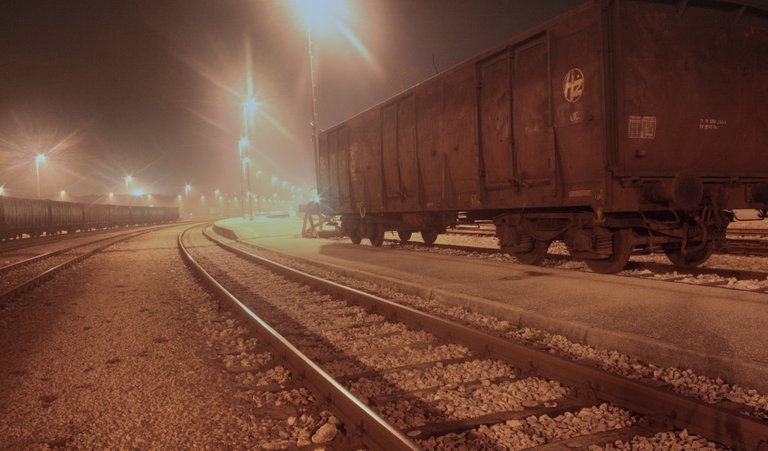 Here you can see a different type of wagon parked on one of the parallel lines.

(Enlargeable)
Here you can see the masked version of me again.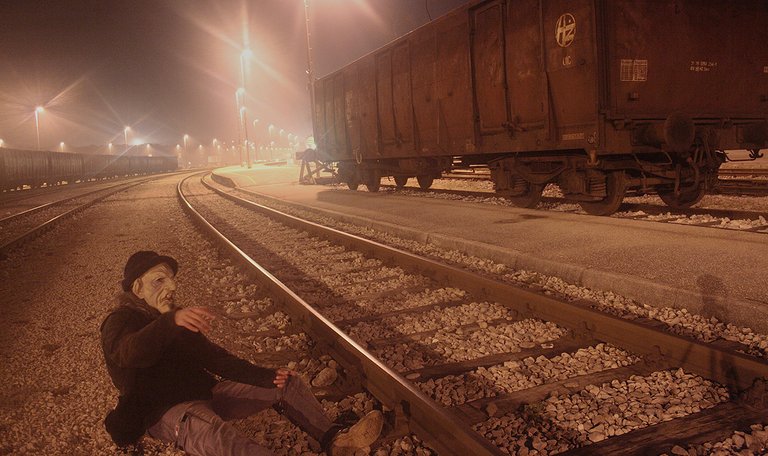 This is the last self-portrait. The following photograph ...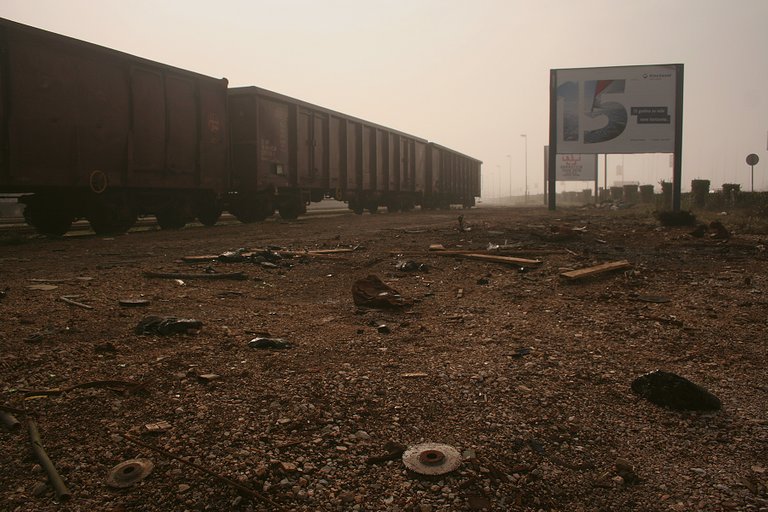 (Enlargeable)
... was taken a couple of days later, early in the morning.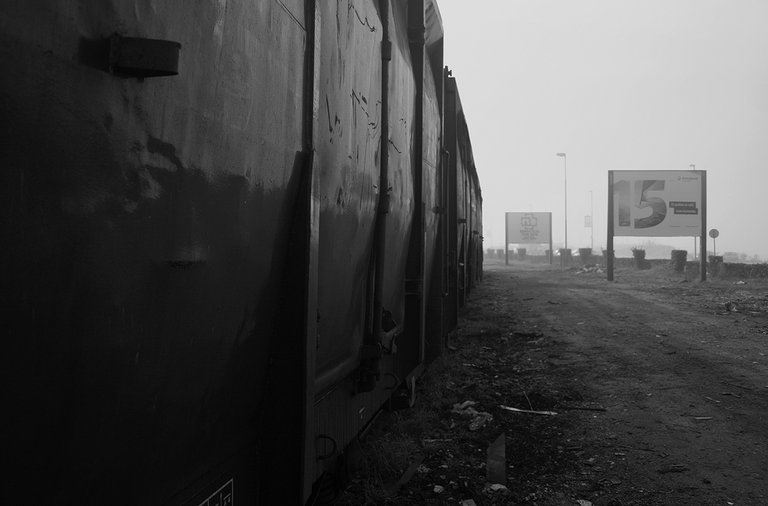 AND THAT'S IT. AS ALWAYS IN THESE POSTS ON HIVE, THE PHOTOGRAPHS ARE MY WORK.
THE END
---
---