SOME MONOCHROME MEMORIES FROM THE SUMMER OF 2021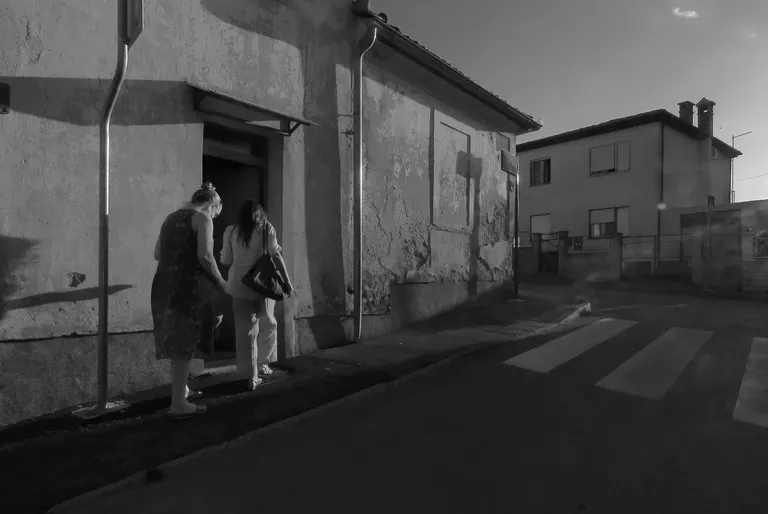 This opening shot was taken one hot summer afternoon in one of the suburban neighborhoods of Pula. Two friends are entering the oldest house in the neighborhood, a building that was in that same place when this was a rural area.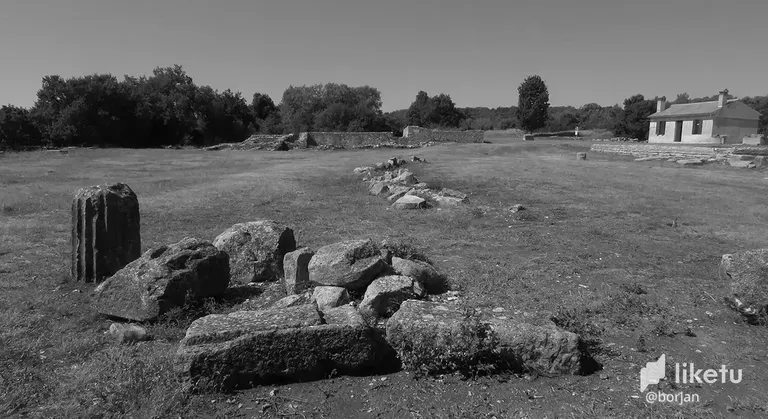 With this shot, the viewer is transported ten or twelve kilometers from the city to the archeological site that was once a prosperous city. First, the capital of the people called Histri, and then a fortified town of the Roman Empire.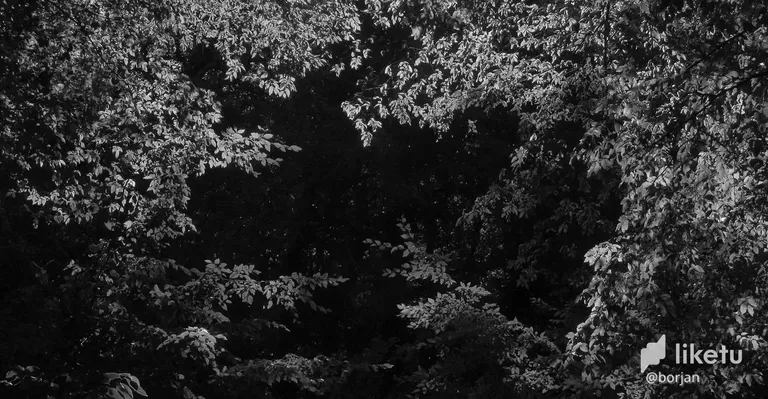 This is a scene from the forest park Shiana, in Pula. A place just behind the last buildings of the city.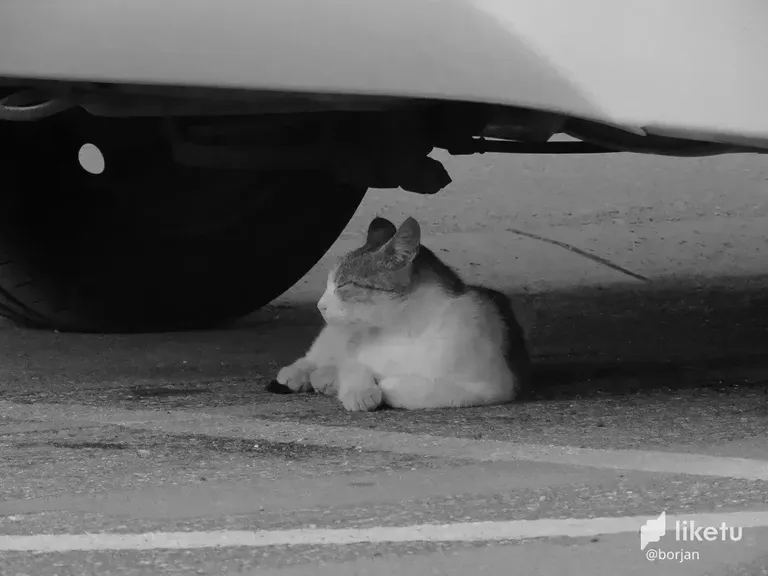 The cat in this picture was enjoying the shade under the car parked in the neighborhood that started this post. That part of the city is called Gregowitza and in the following photograph ...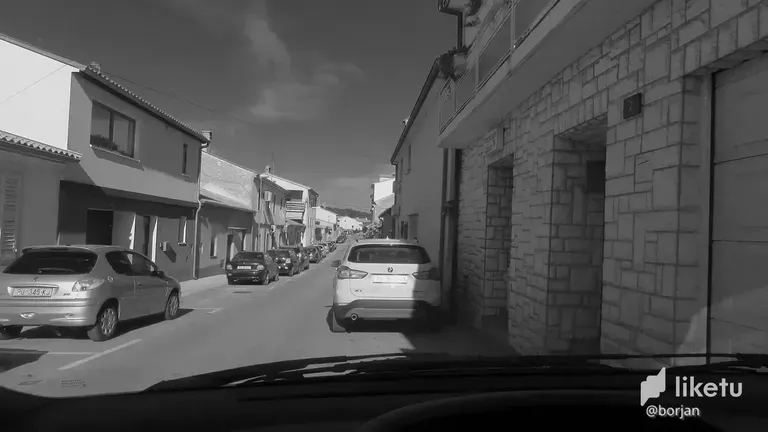 ... you can take a look at one of the streets there, It's a quiet place, not far from woods and meadows on the outskirts of Pula and also pretty near to the center of the city.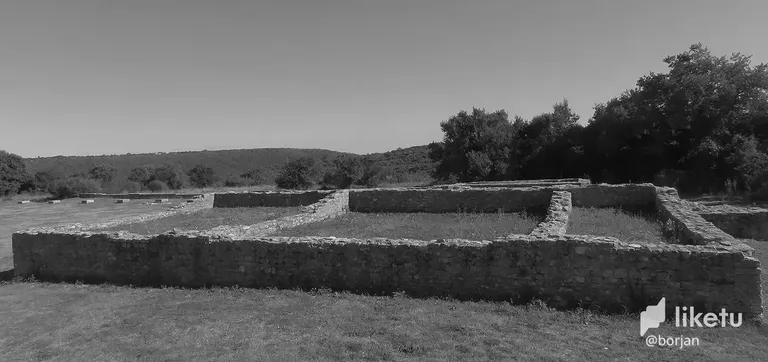 This is Nesactium again, and this archeological park ...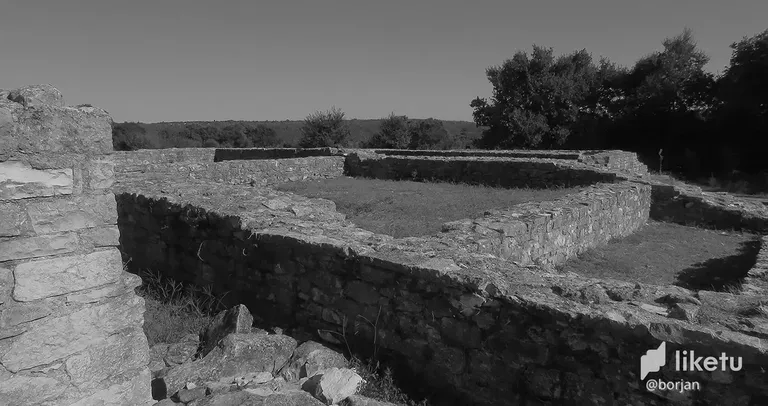 _... will end the post. That's it - THE END.
I hope you enjoyed this quick walk down memory lane.

AS ALWAYS HERE ON HIVE, THE PHOTOGRAPHS ARE MY WORK._



I came across these photographs last night while exploring some of the last year's folders. They didn't look particularly interesting in color, so I tried black & white. Things ended up looking better that way. Well, at least to me. And that's all. Just a bunch of old, desaturated shots that show the summer in the city of Pula and the remains of the ancient city of Nesactium.
---
For the best experience view this post on Liketu
---
---