Sublime Sunday - SUDDENLY A LIGHT
It was a dull, cloudy Sunday.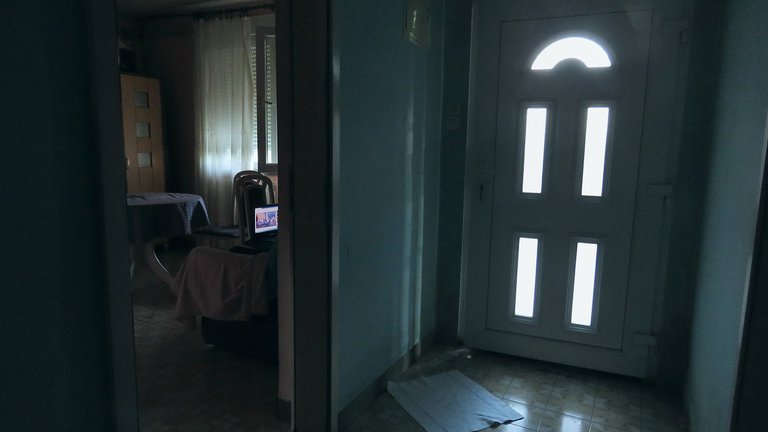 Even a bit of rain fell around noon to enhance the sleepiness of the smalltown atmosphere.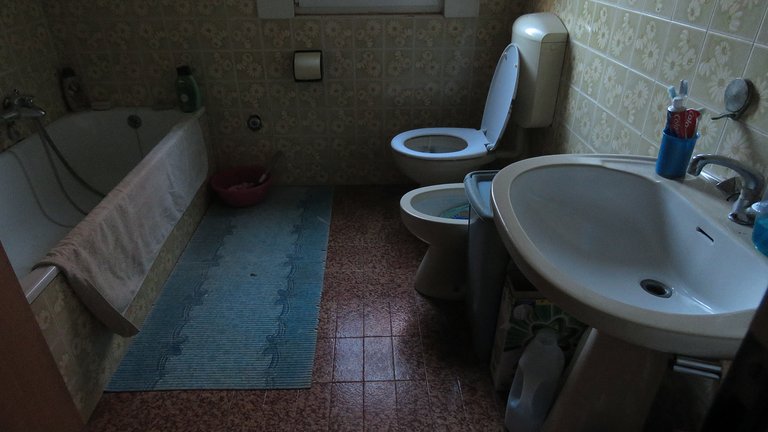 I spent most of the day at home ...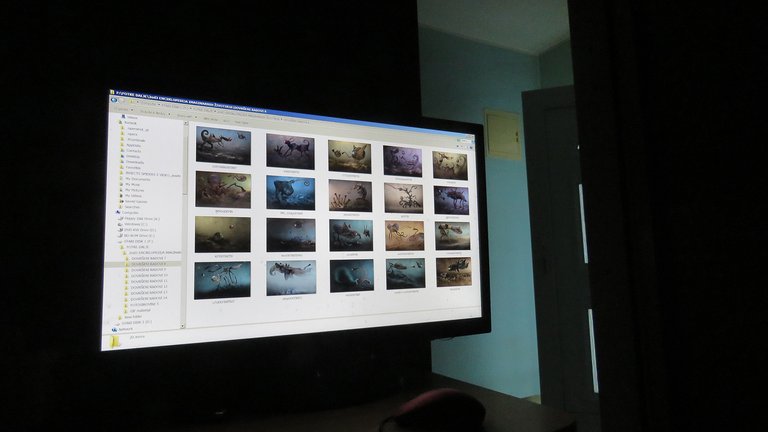 ... in front of the PC screen ...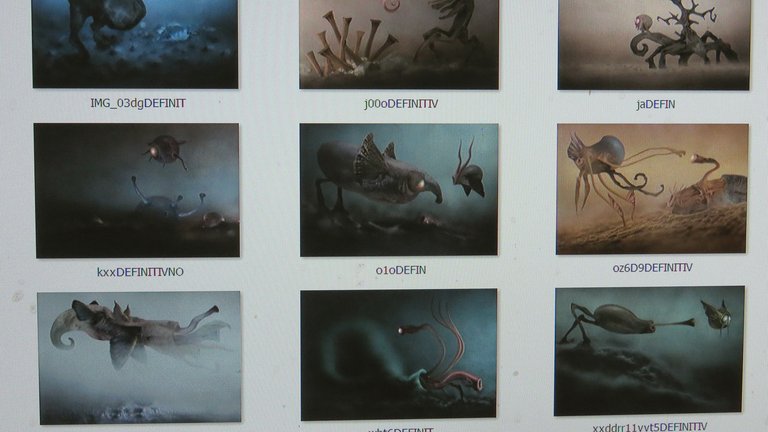 ... browsing through some old artworks ...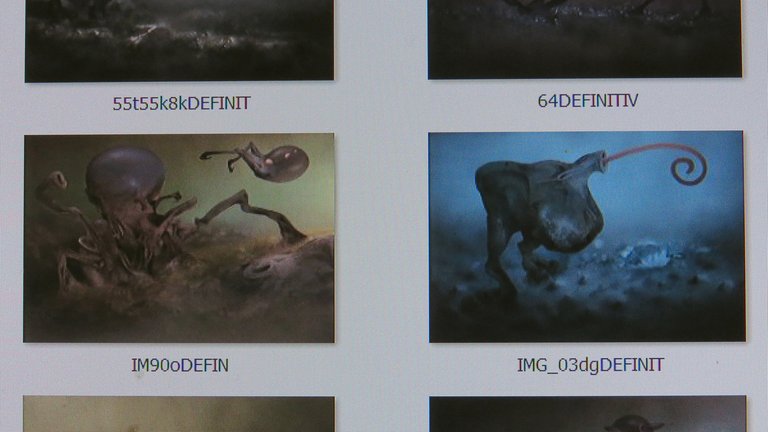 ... in search of some idea for today's post. Preparing an art-related post would require some artsy text to accompany the visuals. That seemed like too much work on a day like this.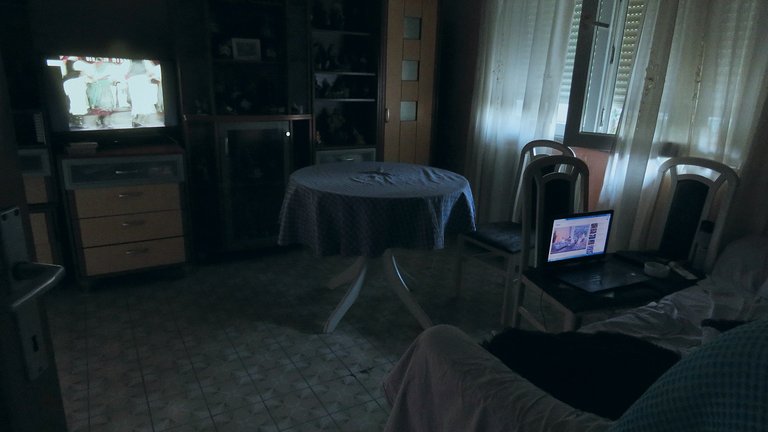 Just look at the gloomy atmosphere in my living room. I was sleepy, lazy, and deeply uninspired ...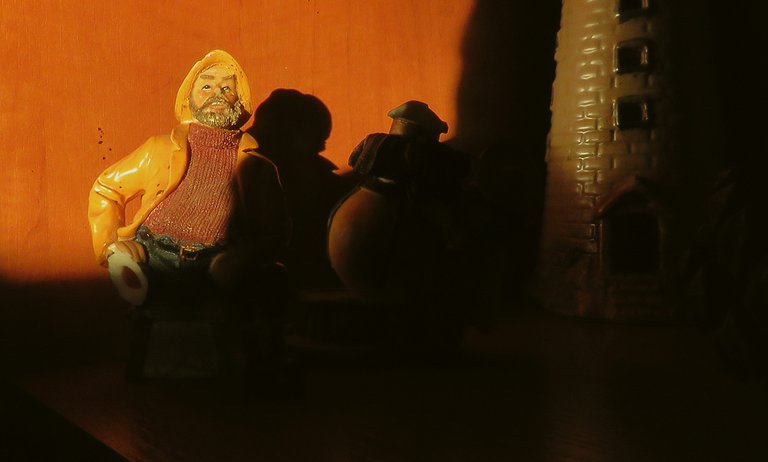 ... until late in the afternoon ...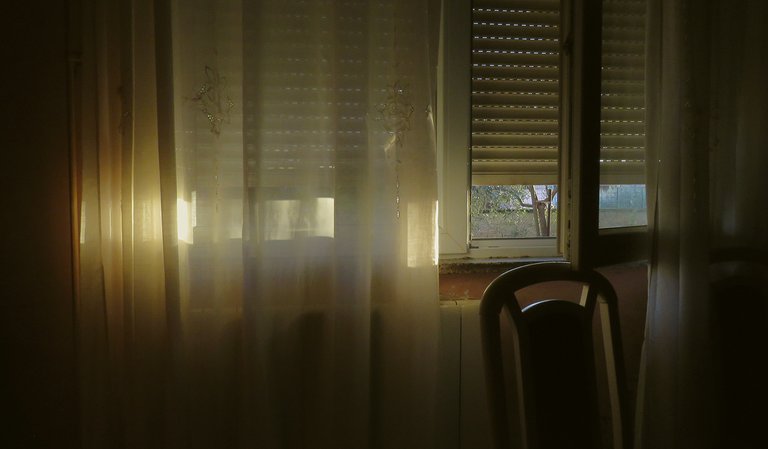 ... when a bit of beautiful golden light entered through the passage under the partially lowered blinds ...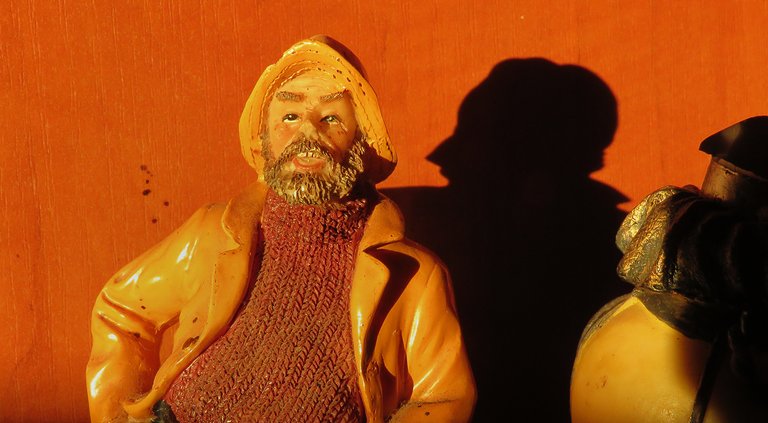 ... transforming the figurines on the shelves of the cabinet.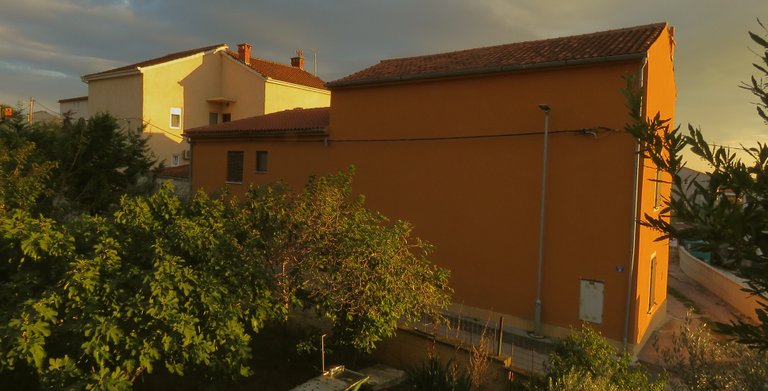 (Enlargeable)
I went out, in the yard ...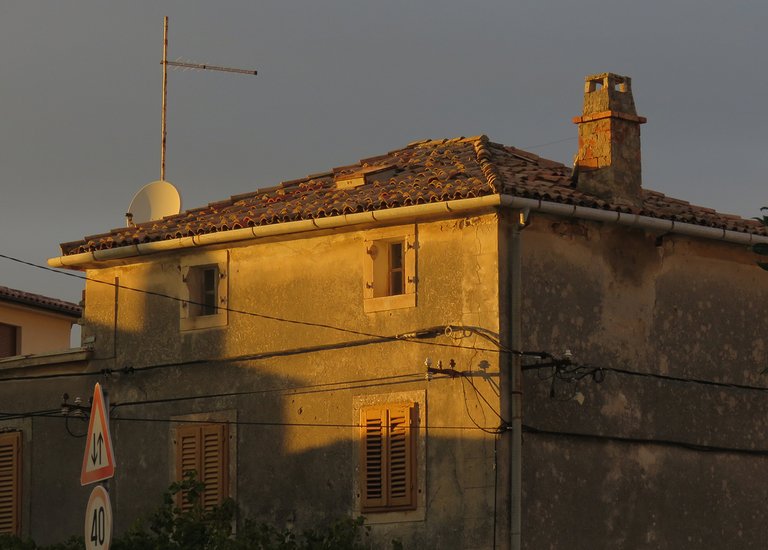 ... to see the full scale of that magic phenomenon. The gray old houses became partially orange.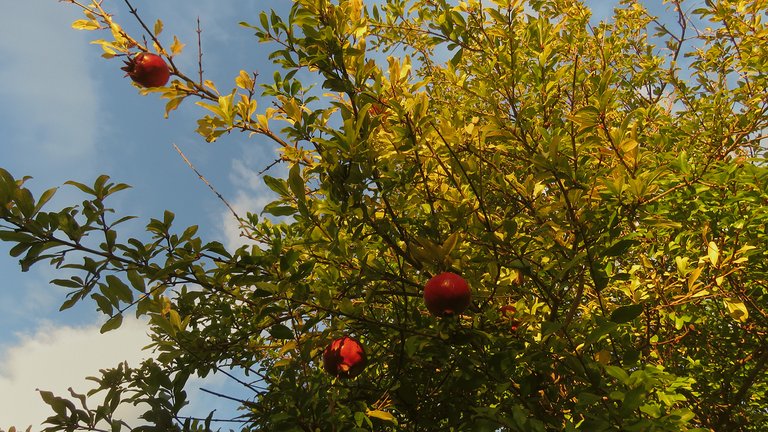 The last few uneaten pomegranates looked like red lanterns on the tree.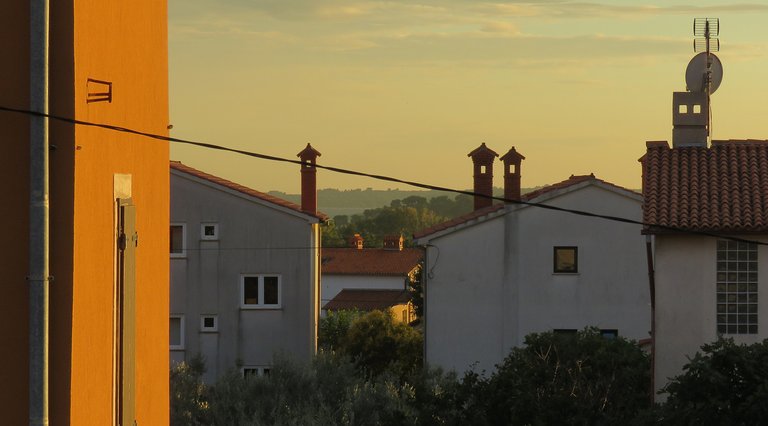 The distance looked promising ...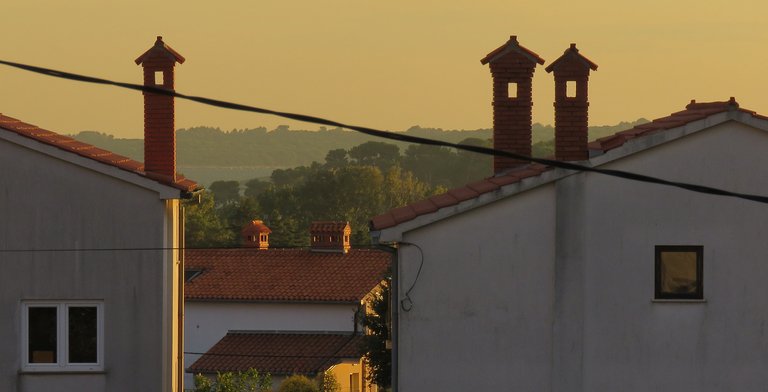 ... like a fairyland behind the last houses of the neighborhood.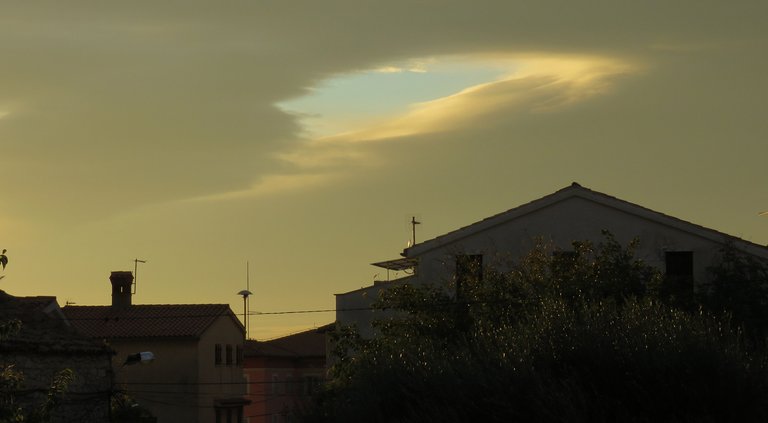 There was a hole in the sky.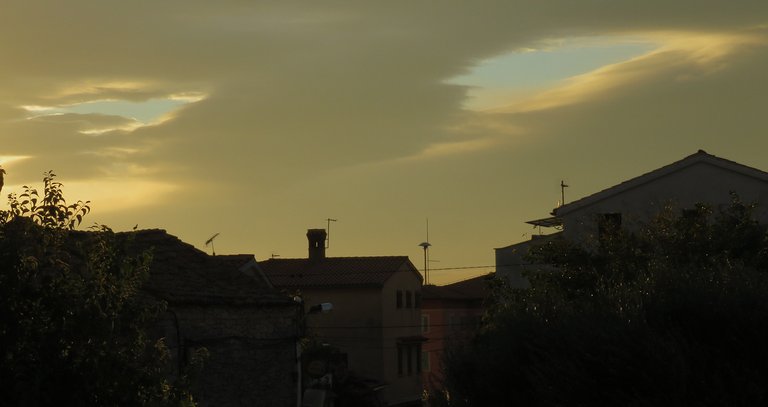 No, there were to holes up there, actually. Some strange Lovecraftian god was looking down at me.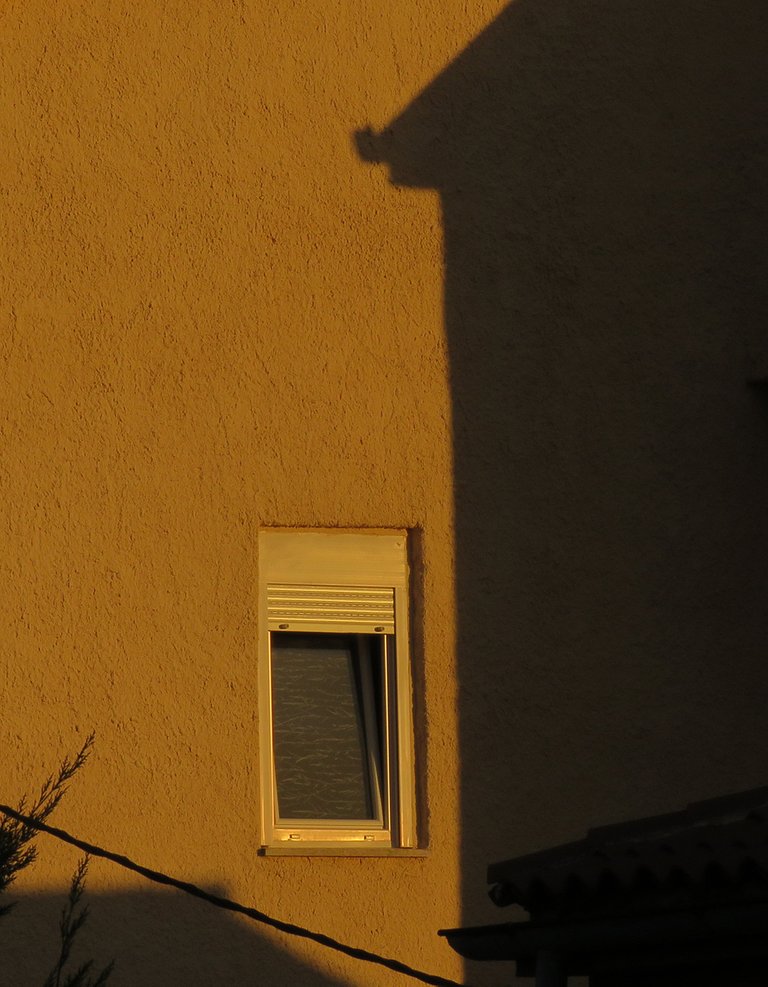 Al these colorful moments were soon swallowed by the night. But the photographs remained.
As always in these posts on HIVE, those photographs are my work - THE END.
---
---