TEN OLD SHOTS FROM THE CITY OF PAZIN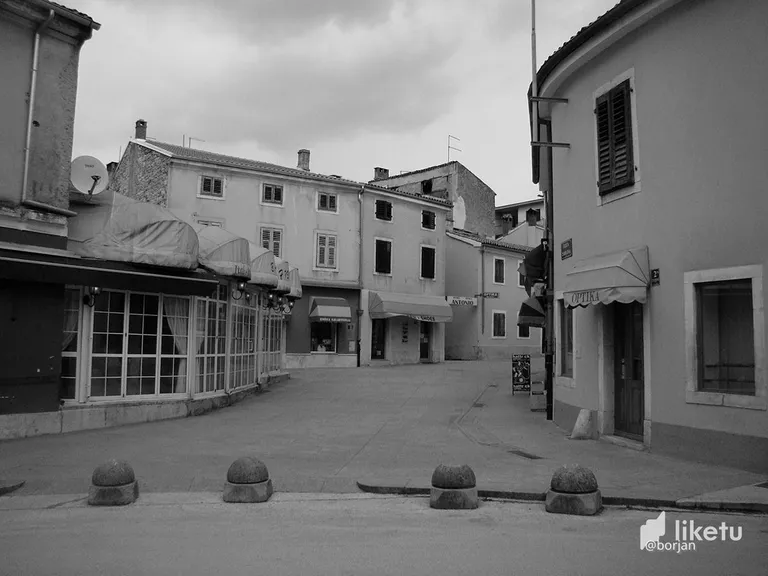 This is one of the small squares on the edge of the old center of Pazin.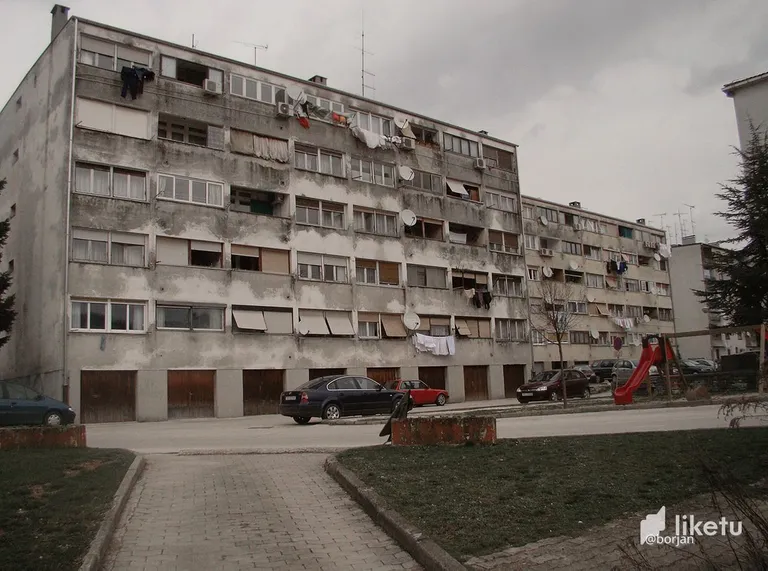 This is some rusty modernist condo that has seen better days. It was photographed just outside the compact, medieval core of the city.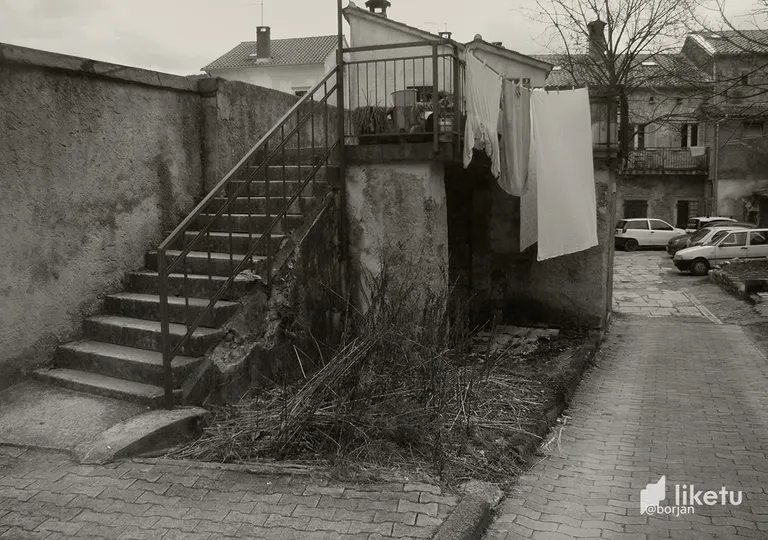 This place must have been somewhere very near.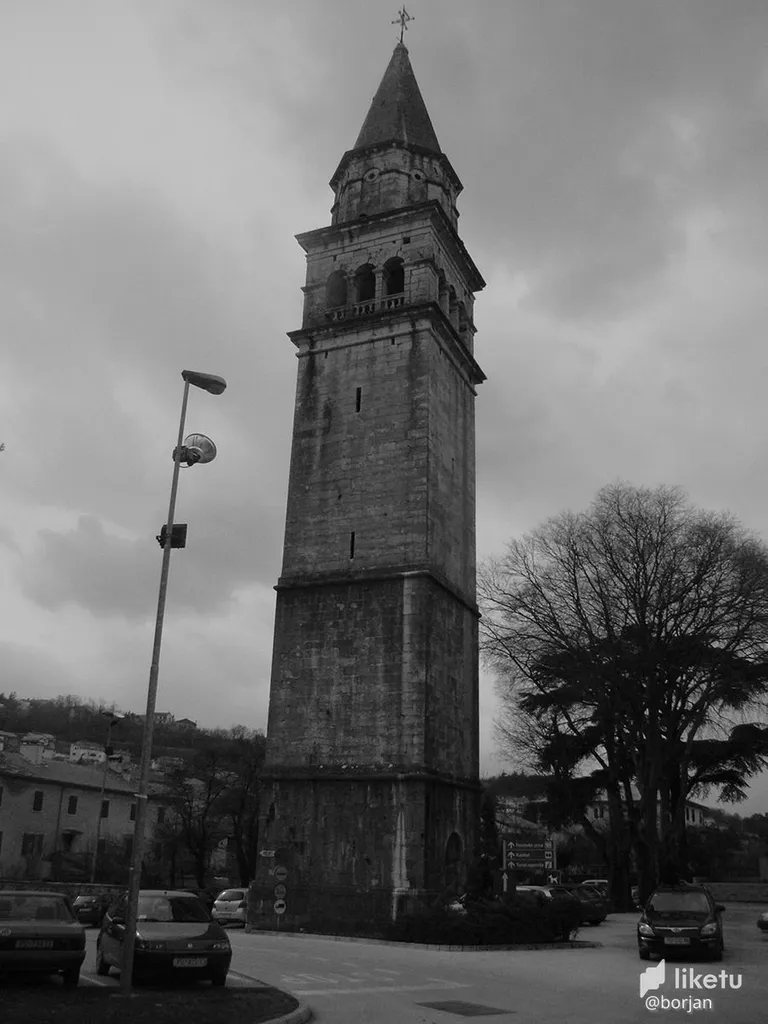 This is the 45 meters church tower built in 1705.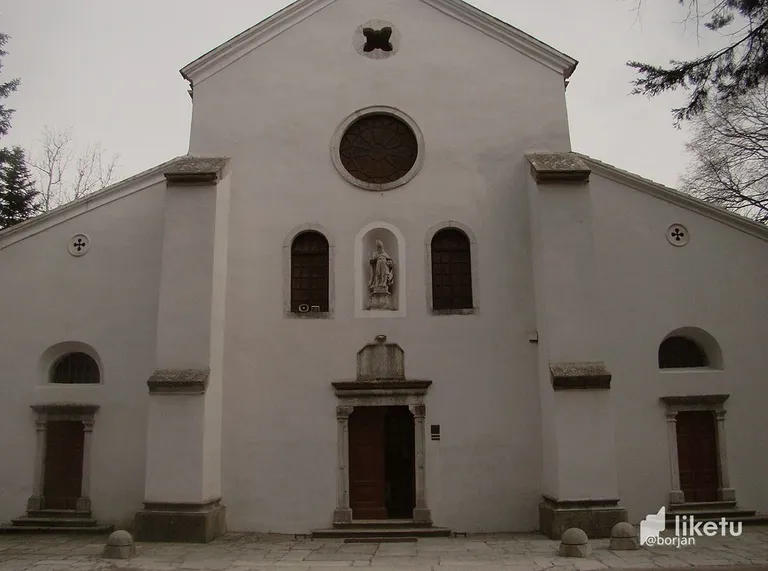 This is the Parish church. It was first built in 1266, but it was made bigger and changed on two occasions. In the 15th and 18th centuries. Many, much older stuff, is still part of the church's architecture and interior design.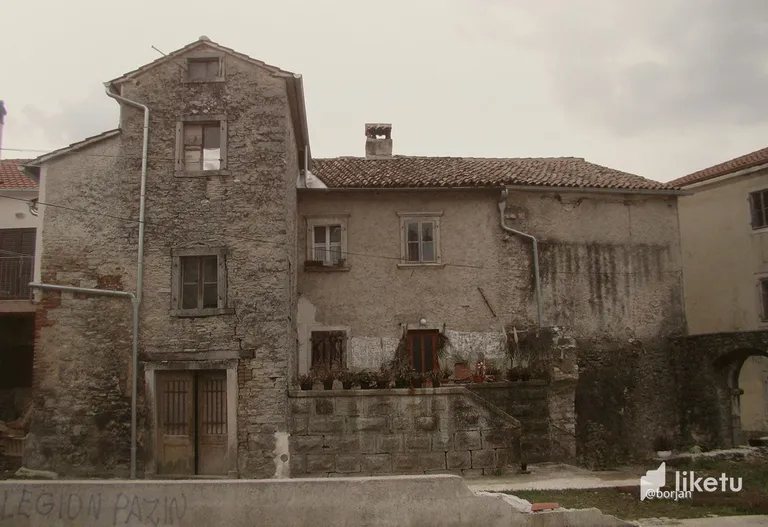 This looks like something from the old Pazin.
I can't tell you much about the stuff in this shot. So, I won't. I mean, I really don't know what to say here. If I could, believe me - I would.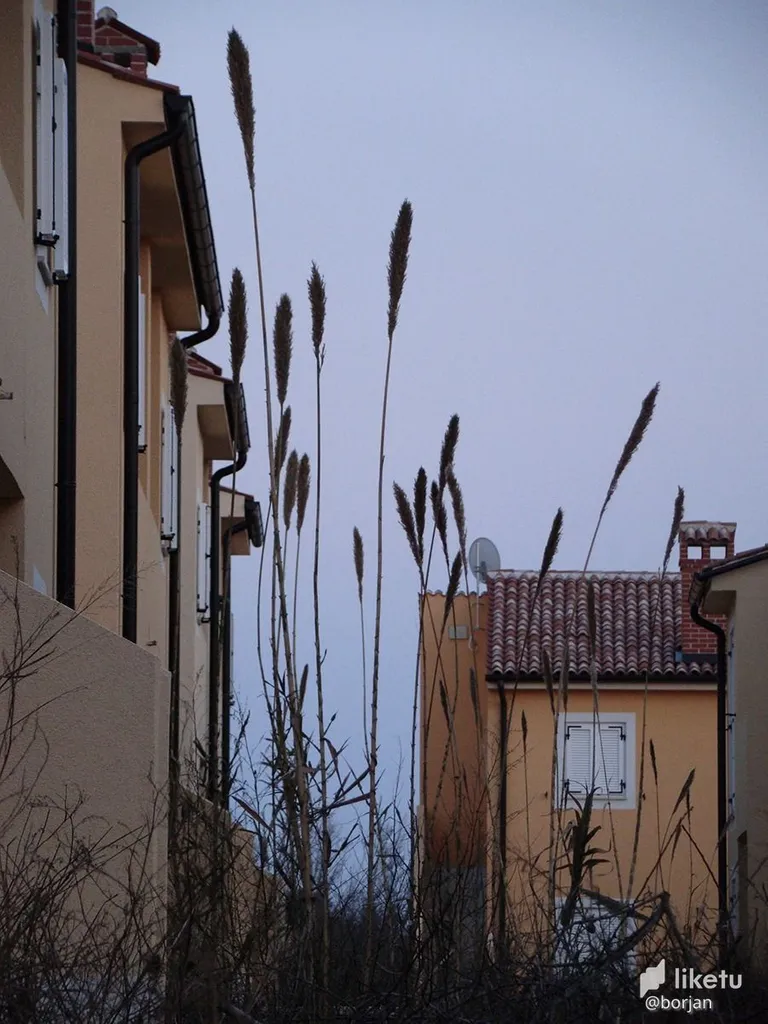 This was somewhere in suburbia.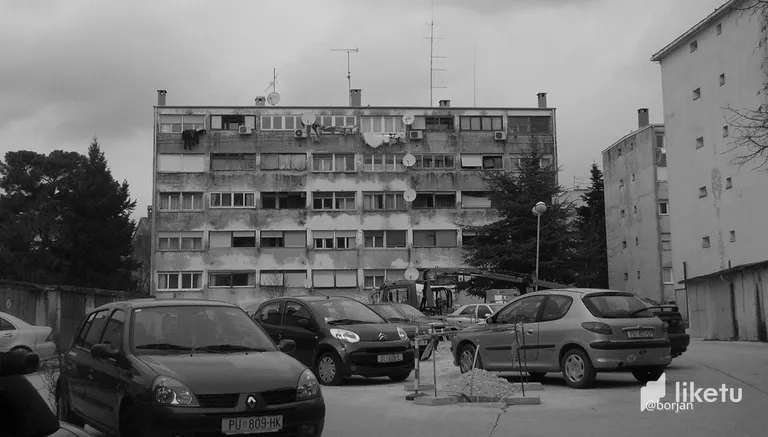 This building already appeared in the post, only with a bit more colored version and from a different angle.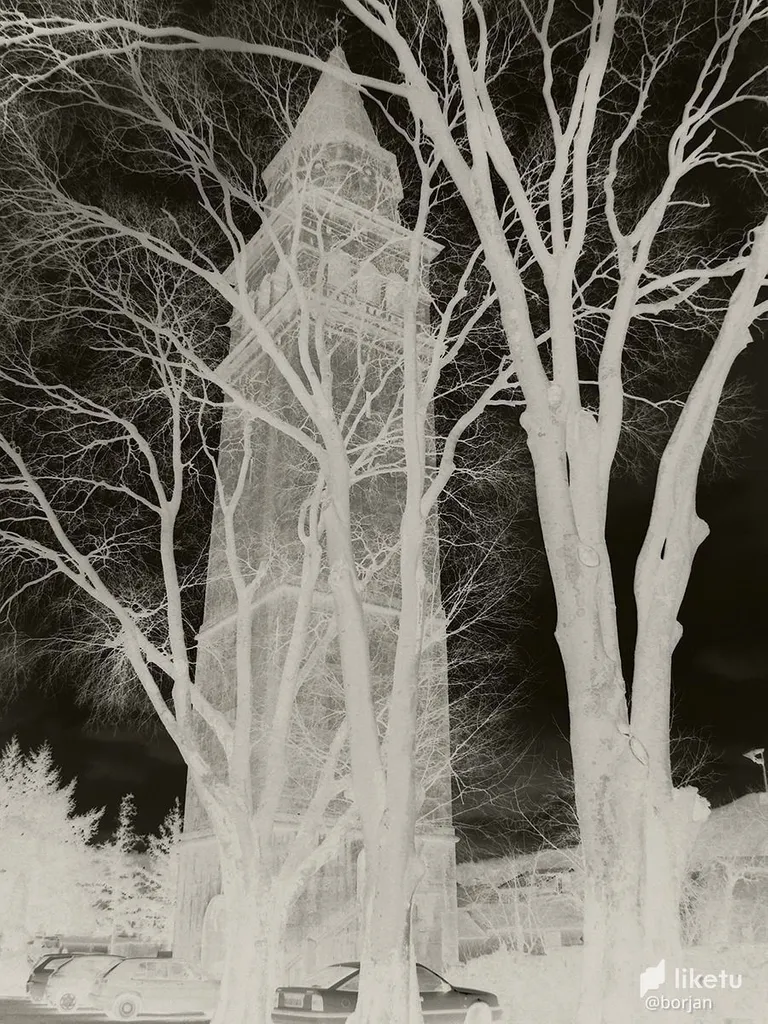 This look at the church tower through the barren branches of the trees looked relatively ok after a bit of simple,one-click editing in Photoshop, so I decided to include it. I feel exceptionally inclusive tonight. The original is an ugly mess of a picture
It was in March of 2010. That's what the file metadata state, and I have no reason to doubt it. I took the photographs, but don't remember the occasion. Must have been something that had little to do with photography, and these shots probably happened casually while waiting for something or having fun with friends. Only the church is an iconic part of the city mentioned in the title, all the other buildings in this post are stuff that could be photographed in other towns and cities in the area. It's a weird collection of bland stuff in an otherwise visually exciting old city. It seems that somehow, I managed to avoid practically all the good stuff of Pazin on that occasion.
---
For the best experience view this post on Liketu
---
---