WAITING FOR MY FIRST DOSE

I spent some time waiting for the needle to inject a bit of vaccine into my left arm this morning, and now ...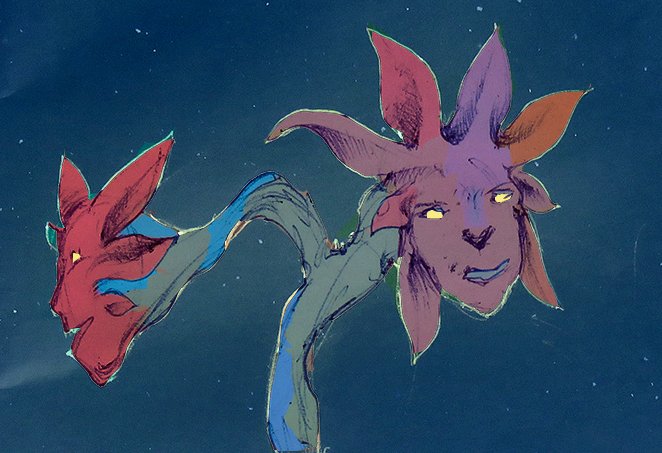 ... you may wonder what the heck this weird little artwork has to do with the vaccination? Well, I drew it early in the morning ...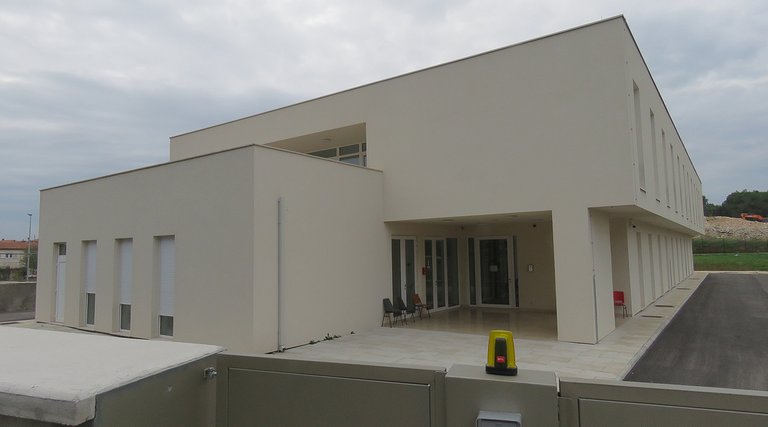 ... while waiting in front of this building. The photograph was taken at 7 AM when I arrived to take my place in the line that wasn't even formed at that point. I was the only one waiting for the opening at 9 AM. And now ...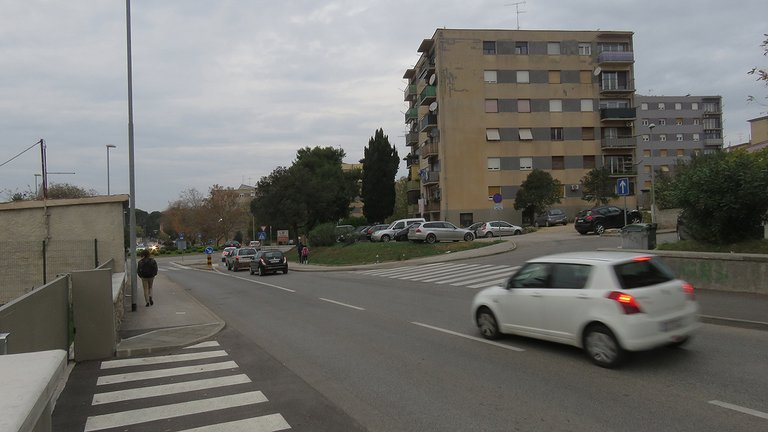 ... you may wonder - isn't that a bit too early? Well, I tried to get the vaccine a couple of times during the last few weeks, but I couldn't stand to wait in a hundred meters long line for hours. It's not that I dislike people, but I just don't like them that much to feel good standing with many of my fellow humans for hours in an extremely boring situation. Look - I like people, but I hate those damn lines, hate them deeply and wholeheartedly. So I arrived early and for the first half of the waiting, I was the only person waiting. As you can see in this photograph taken at 7: 32, the day started gray and cloudy. Wasn't very cold, but was humid and far from comfortably warm.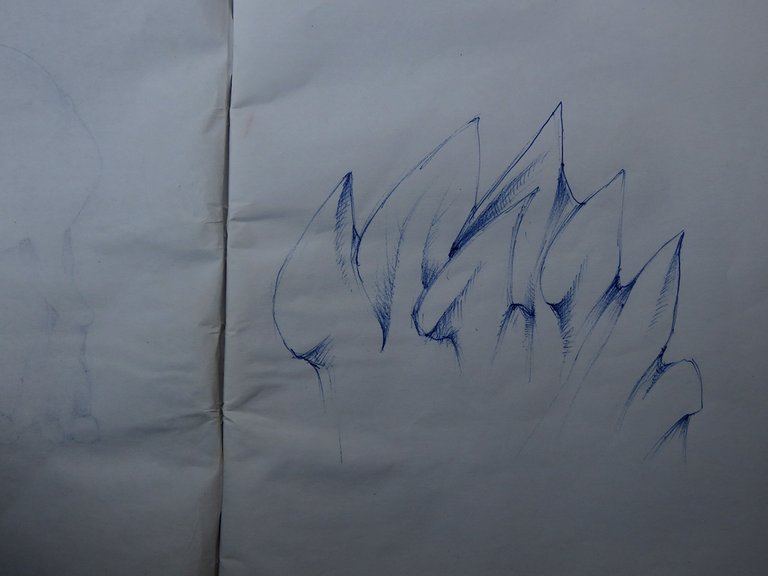 Fortunately, I brought some little helpers with me. I had a notebook and a ballpoint pen. Drawing and doodling helped me a lot.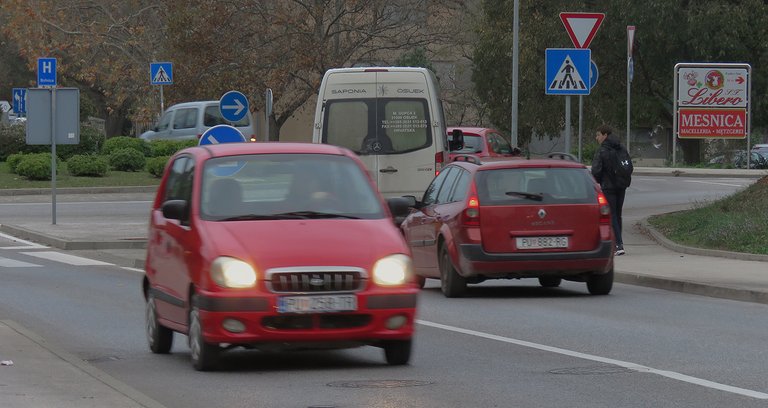 My camera was also there with me, so I caught a bit of traffic ...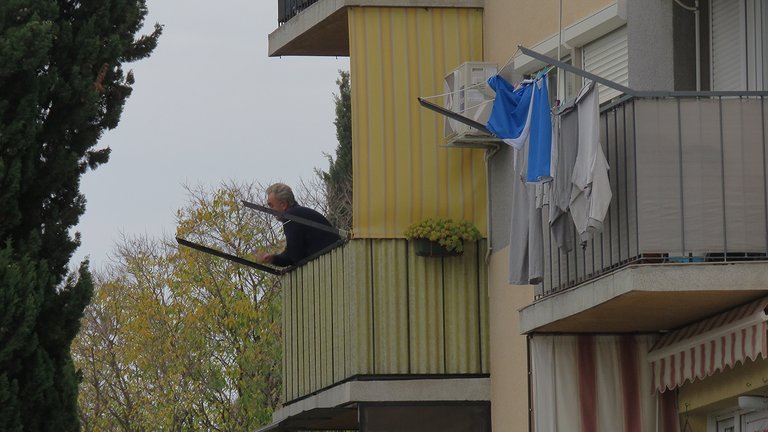 ... and a man in a contemplative pose on the balcony of the building across the relatively large roundabout.
Here you can see some alien creature that accidentally escaped my imagination and ended up trapped inside the two - dimensional hell on the notebook's white page.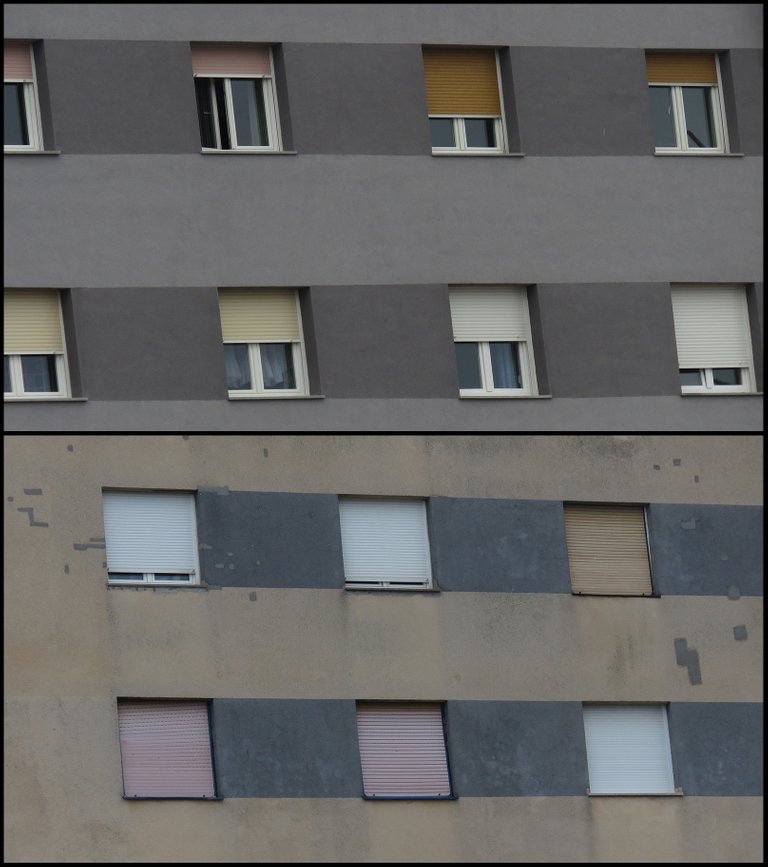 (Enlargeable)
The geometric patterns of the windows on the surrounding buildings looked better than the boring suburban cuboids on which those windows were displayed.
Some minutes after 8 AM other people in need of a vaccine started to arrive. I was first among them, fortunately. I mean, fortunately for me.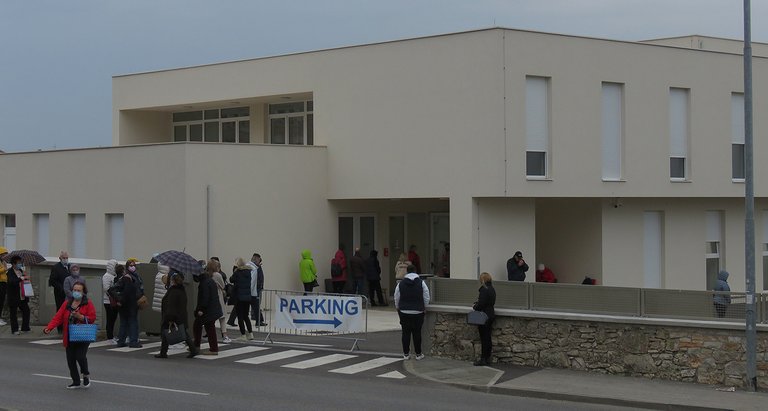 A quarter after 9, when I was walking towards the car parked not far from there on the large parking lot of the General Hospital ...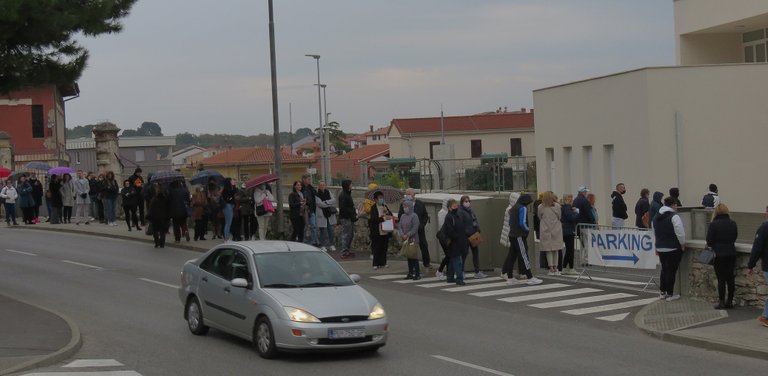 (Enlargeable)
... the long line was formed ...
... but it wasn't complete. It was getting longer ... and a gentle but annoying rain started to fall.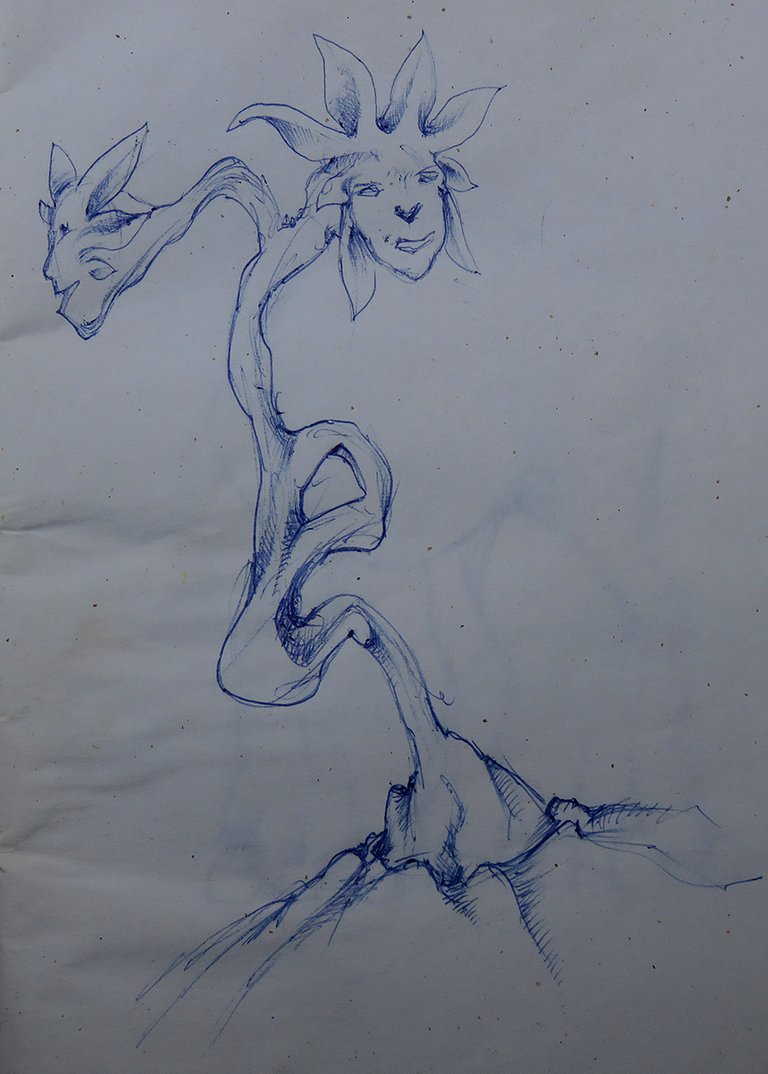 Here you can see the raw, original, ballpoint pen-only version of the opening artwork. And that's it - until the second dose.
As always in these posts on HIVE, the artworks & photographs are my work - THE END.
---
---