Switching The Game Up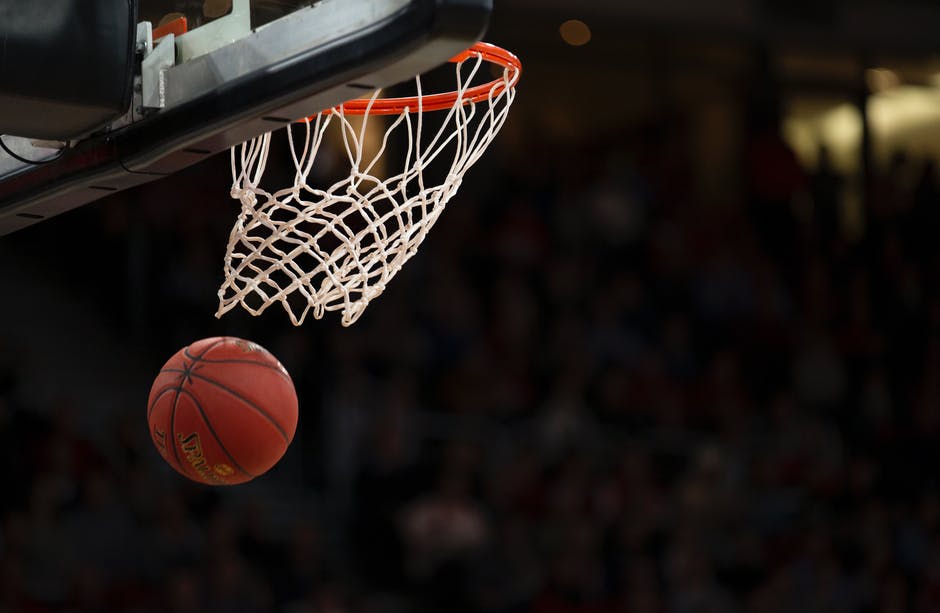 Source
Who doesn't want a slice of the pie? Well, this pie would be cryptocurrency, as time goes by it keeps getting beyond horizon imagined but this horizon reached and passed is expected so it really permit me to blow my trumpet.
The reach of the crypto verse is preached by believers and especially unbelievers. If I said I wish for their ignorance to become understanding I would be lying because its all in our hands to believe whatever we want and hold onto it till ...
Two NBA stars Kay Thompson and Andre Iguodala of Golden State Warriors, true believers of cryptocurrency have accepted to collect part of their salary in BTC after a deal with Jack Dorsey's Cash App and also donate $1 million dollar each to their fans to create more awareness of cryptocurrency.
Cash App would be used to dispense the donation to their fans as each of them made a tweet about the development.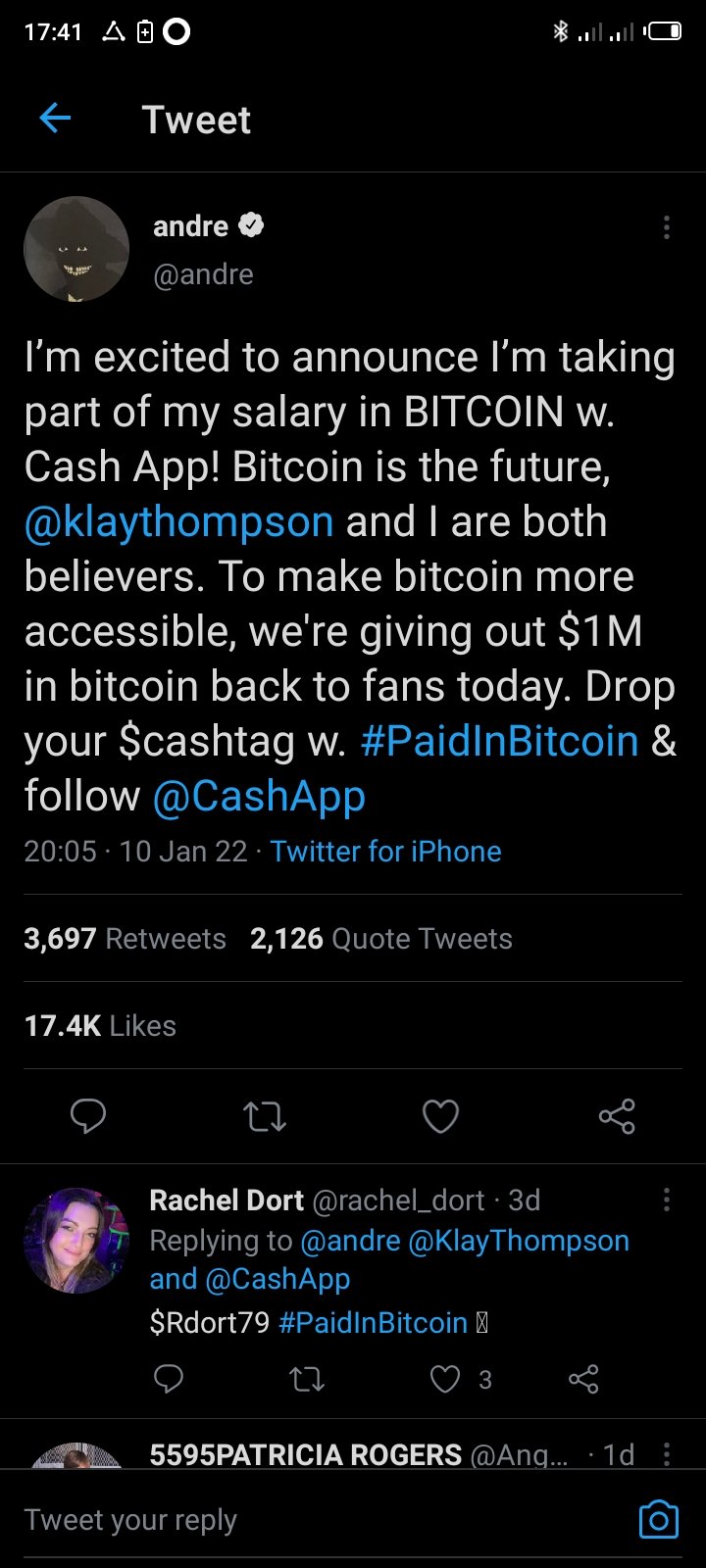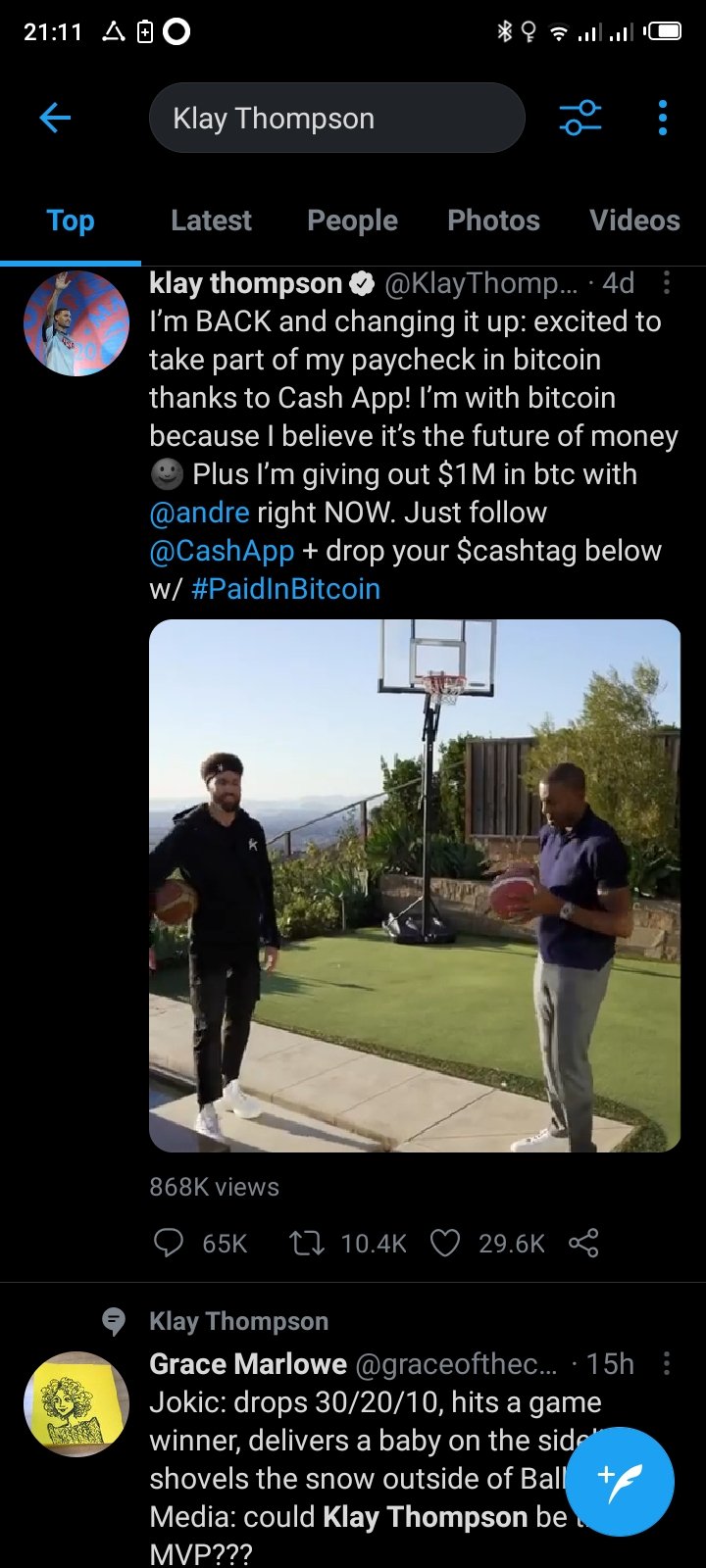 It's absolute goodnews for Klay Thompson because he's been a strong player for the Golden State Warriors and one of their best players as he has missed two seasons playing for the GSW after sustaining an ACL injury - Anterior Cruciate Ligament injury ( a tissue that connects the thighbone to the shinbone,at the knee) in 2019.
In 20/21 season Klay Thompson tore his Achilles ( a tough band of fibrous tissue that connects the calf muscles to the heel bone).
Andre Iguodala has won three NBA championship and was the Most Valuable Player in 2015 NBA Finals. Aside Andre's athletic acumen, he is business inclined as he is the Co-founder and General Partner of Mastry Venture.
I'd surely call him the tech guy as the NBA star is invested in Zoom, Robinhood, Datadog, Cloudflare, Allbirds, Hims, and Pagerduty, all technological industries for the future.
The Golden State Warriors teammates have made a smart move for their crypto portfolio but they aren't the only one receiving their in cryptocurrency.
In May 2019, NFL star Russel Okung was the first to make a request on Twitter with his teammate Matt Barkley as he tweeted pay me in bitcoin,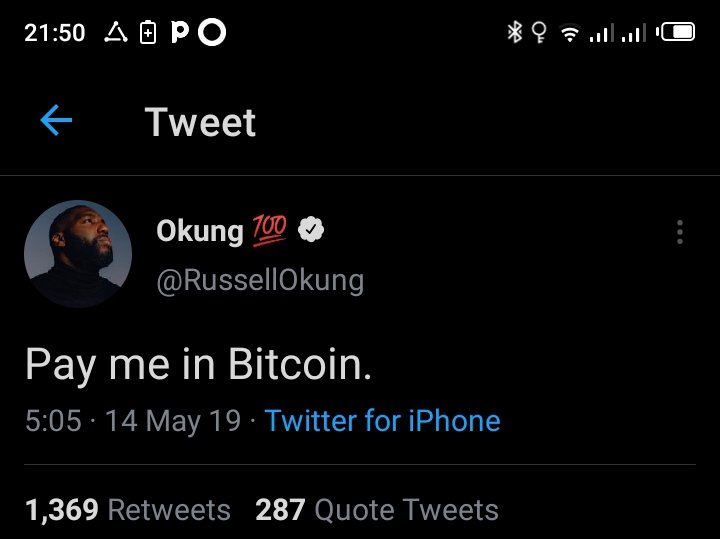 .
Although, their request were declined.
Fastforward to February 2021 in Russel's official Instagram page he post, a turnout of event.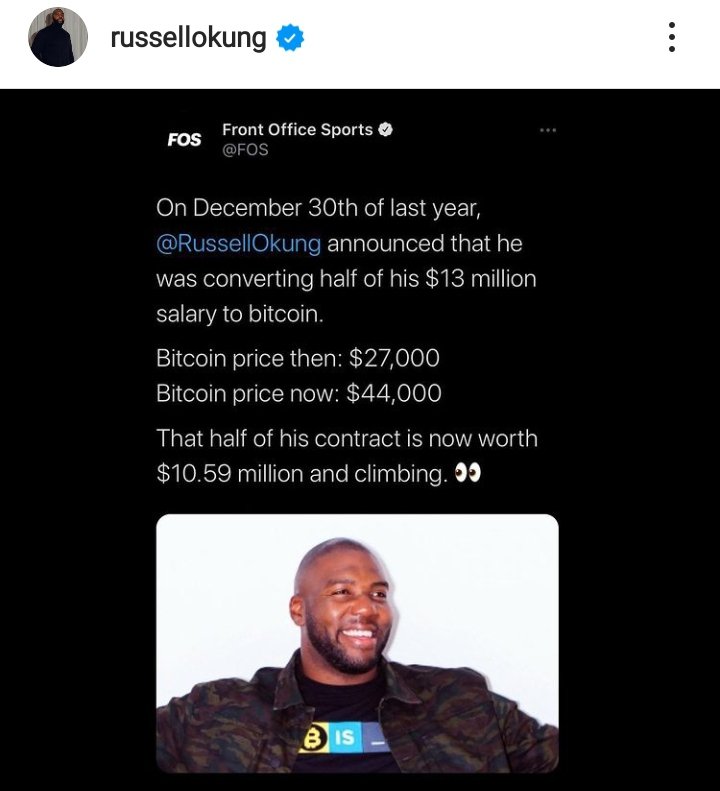 Some other athletes have already switched the game up of receiving payment in cryptocurrency, to name but a few, Odell Beckham Jr of LA Rams, Saquou Barkley of New York Giants and Detroit Pistons Cade Cunningham.
For me, I'm already receiving payment in Hive and Hive Backed Dollars, my campaign has already began to on board on serious minded people to the blockchain.
As I mentioned their many unbelievers and I was blown away by the Republic of Palau President who is now a form believer of cryptocurrency for the sake of the growth of his nation.
Ignorance is bliss until you find out what was missed out but with cryptocurrency especially, the paradigm of Independence and freewill is SWITCHING THE GAME UP.
Thanks for visiting my blog, till next time.
Posted using LeoFinance Mobile
---
---