I Turn Kiara Lightbringer Into Young Woman, Splinterlands Art Contest Week 190!
Hello there Hive Fam, how are you there. It's been a while since the last time I posted here, I have been busy because of my new job. For this I created again a time-skip artwork like the last time which I turned Mother Khala to here younger version, this time I try to create a young woman version of this little summoner Kiara from life unit.
Lore and process below 😊.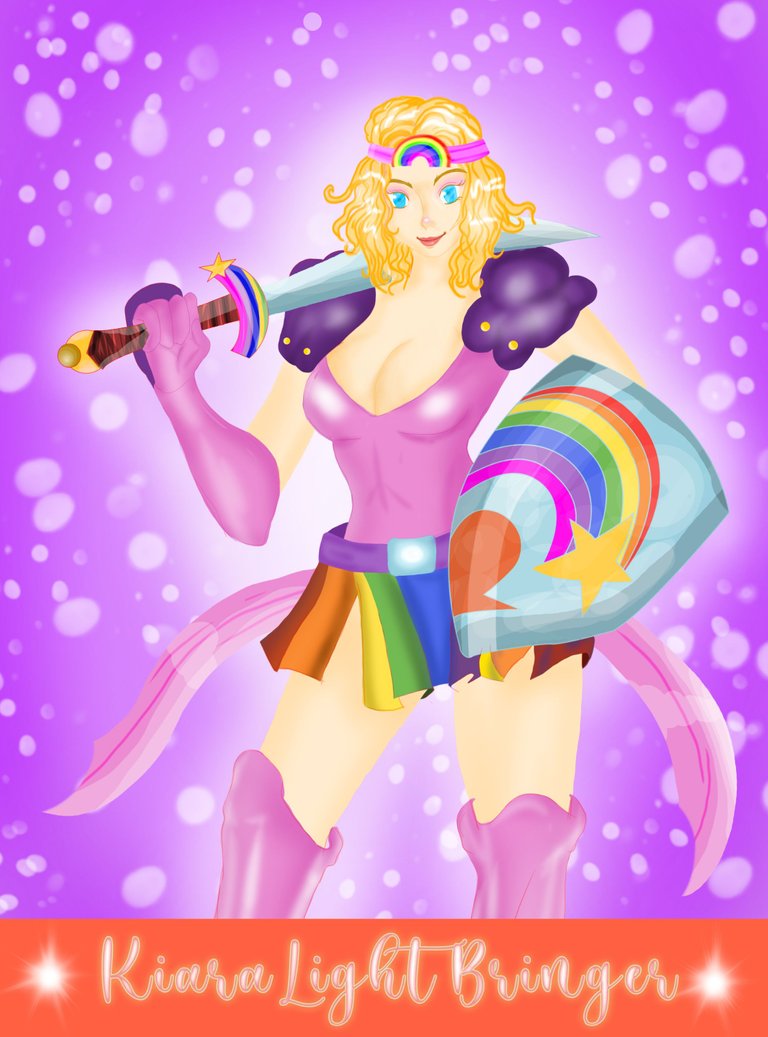 Lore:
| | KIARA LIGHTBRINGER | Kiara is the younger of the two daughters of the famous summoner couple Aggroedius Lightbringer and Lyanna Natura. Unlike her sister Talia, who was found in an unhatched Dragon egg, Kiara is a true Khymian. She was created by the hands of Khymia Herself and delivered from the western sky by the great white flying Tiger, Kralus. Kiara is the youngest summoner in the history of the tournament games. |
| --- | --- | --- |
| | | |
Process:
Software Used: Sketchbook App 🖌️
First, I created a rough sketch,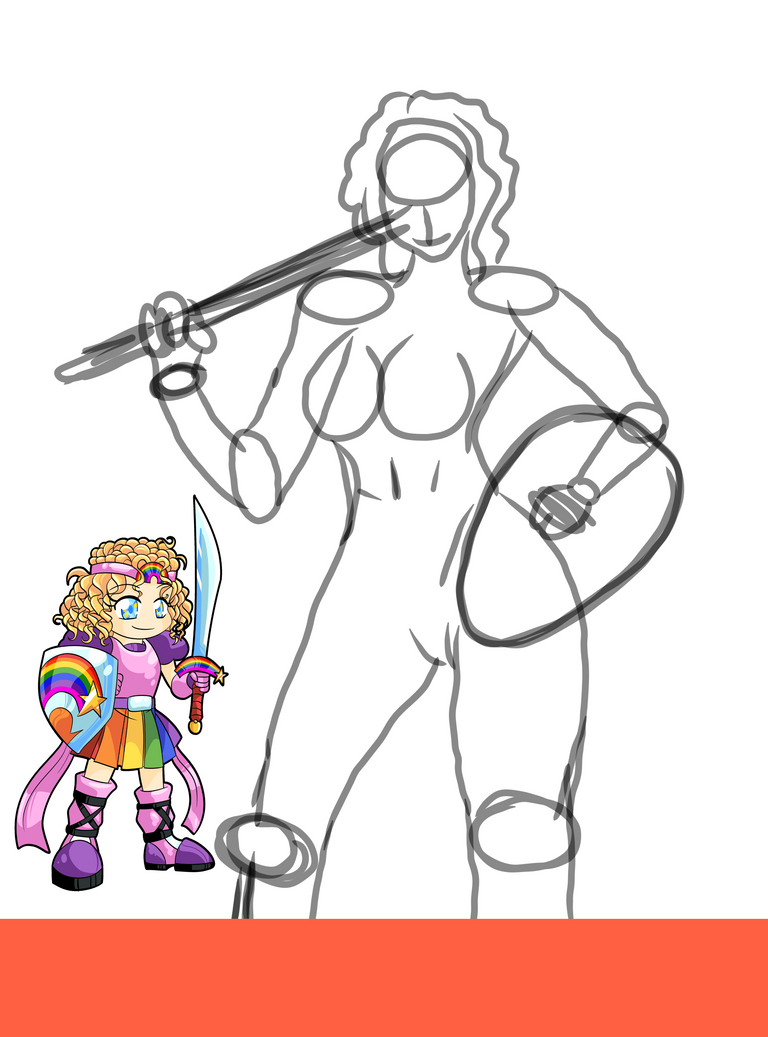 And then I cleaned it using a pencil tool, in my line-art I separated it from 3 layers for her hair, body and sword and shield.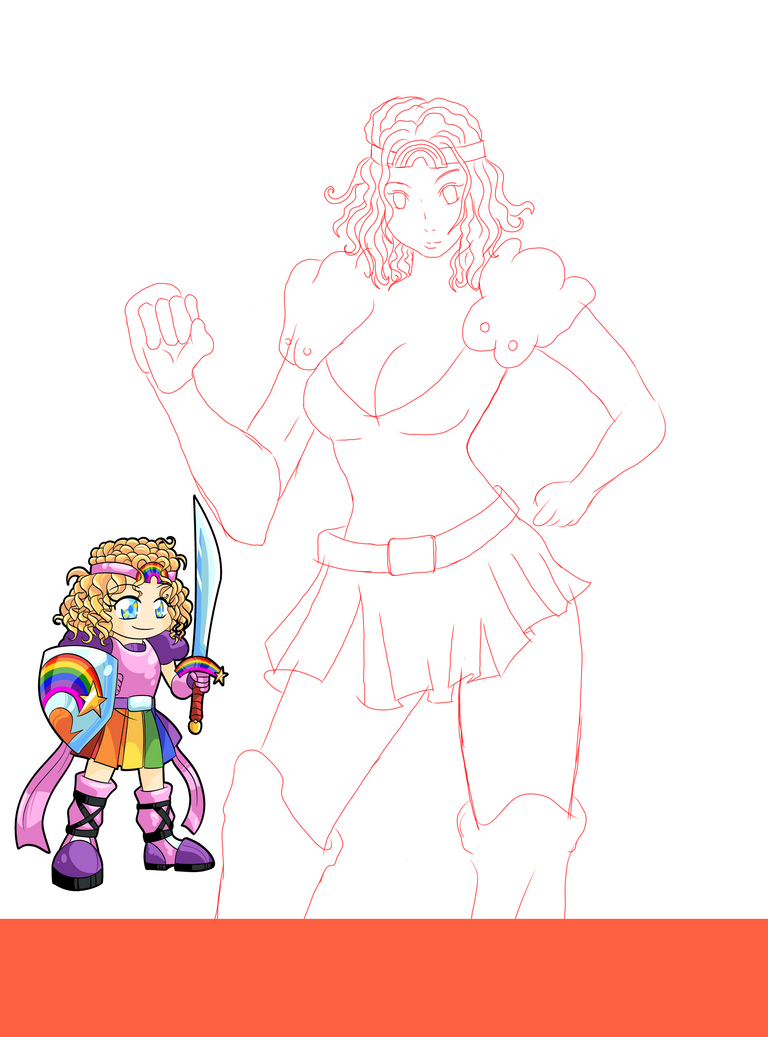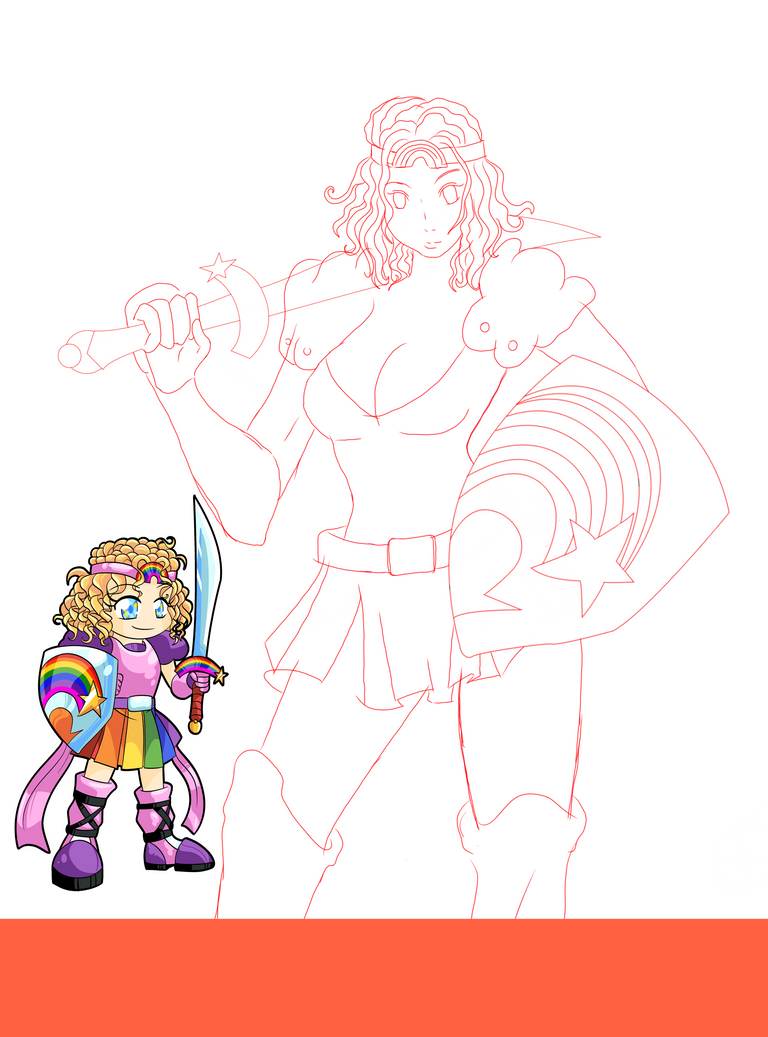 After that I began to colored it layer by layer again. I picked the original colors from the original design, no need to create swatches.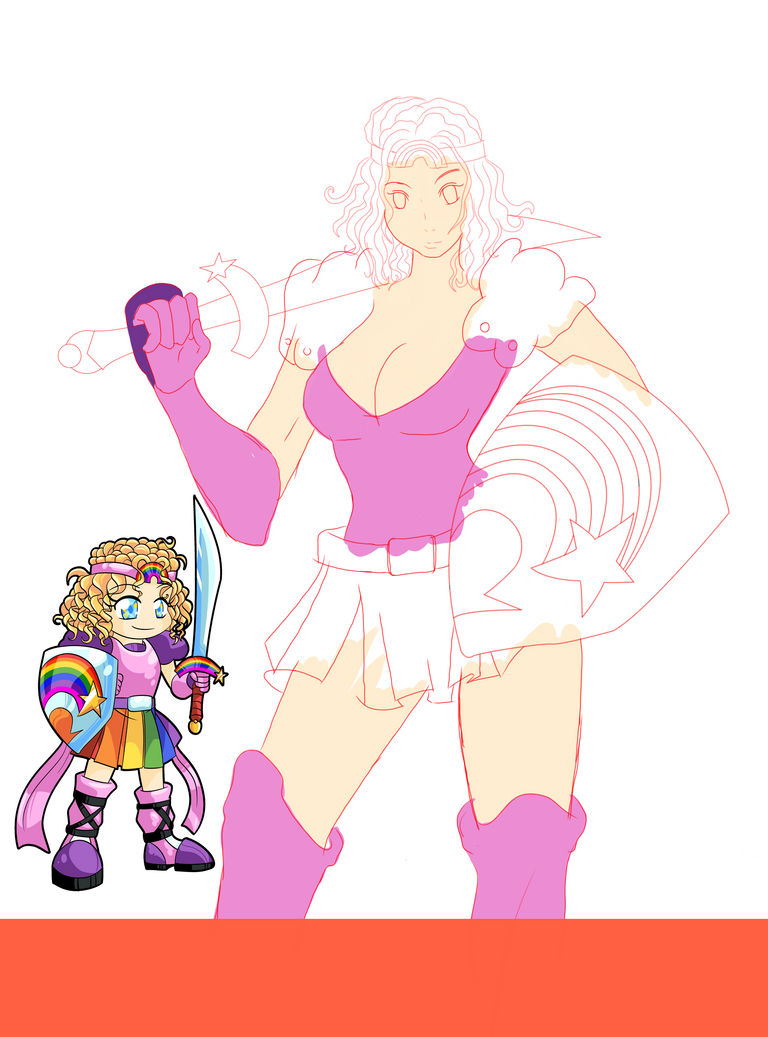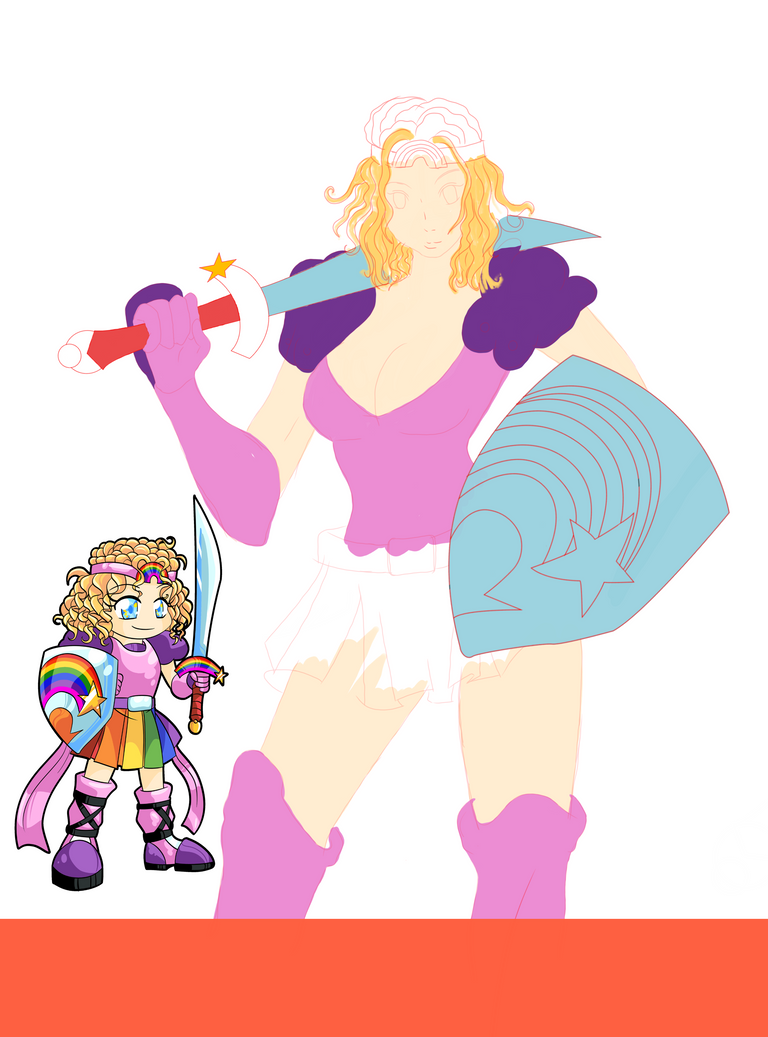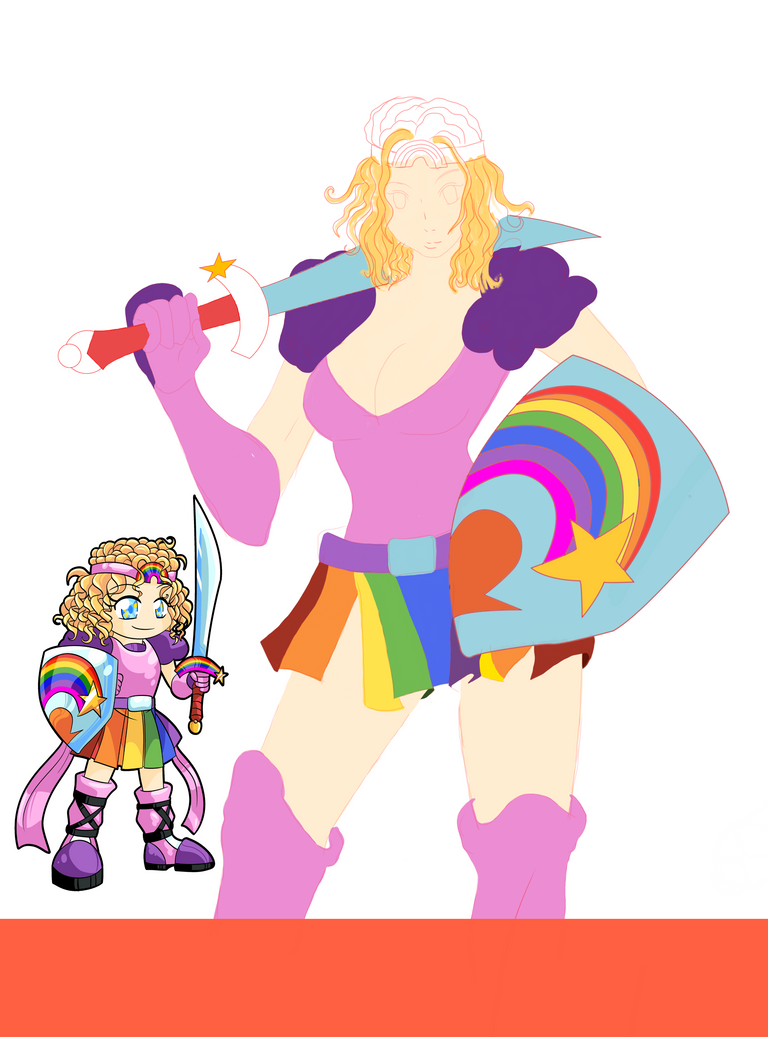 Here is the full colored artwork, after this I'm going to do the shading and applying highlights.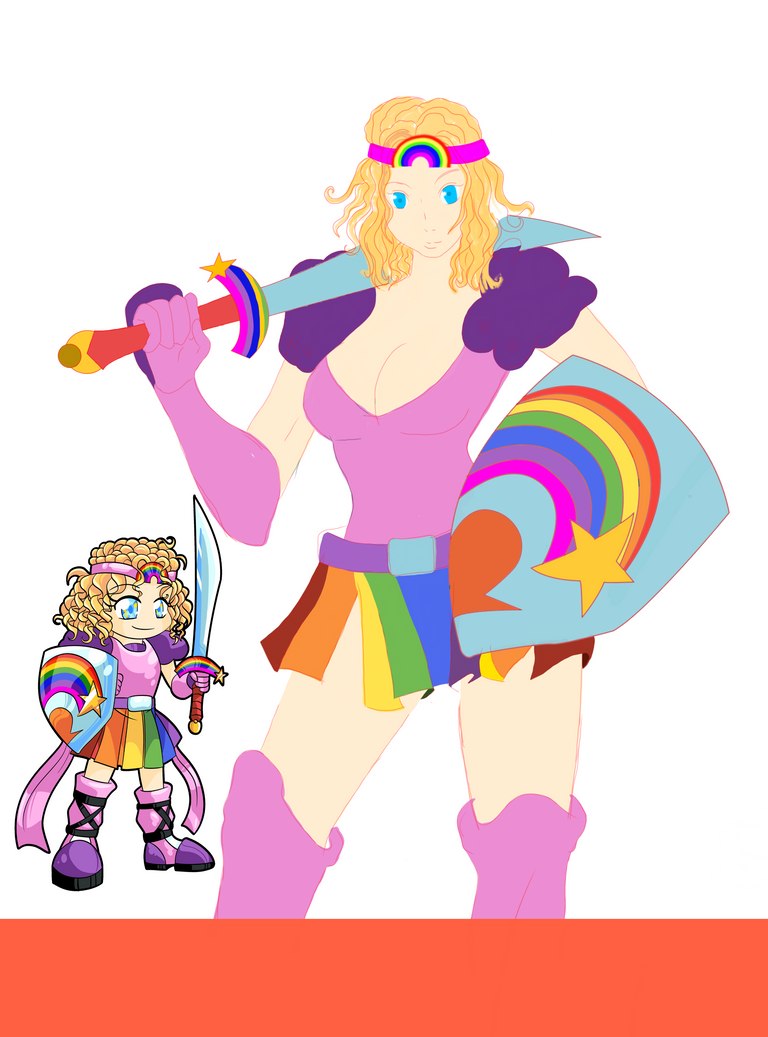 Shadows and highlights, the purpose of applying these elements to the artwork is to give the subject shape and form.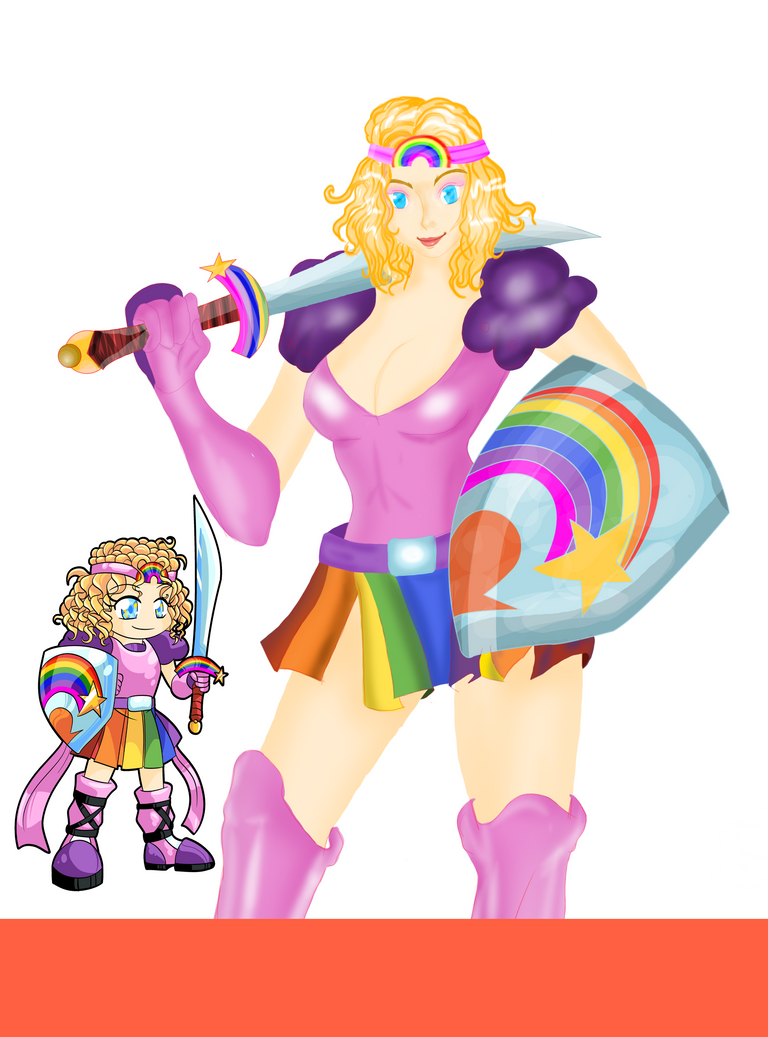 I forgot to put here ribbon at her back so I added it,😅😅😅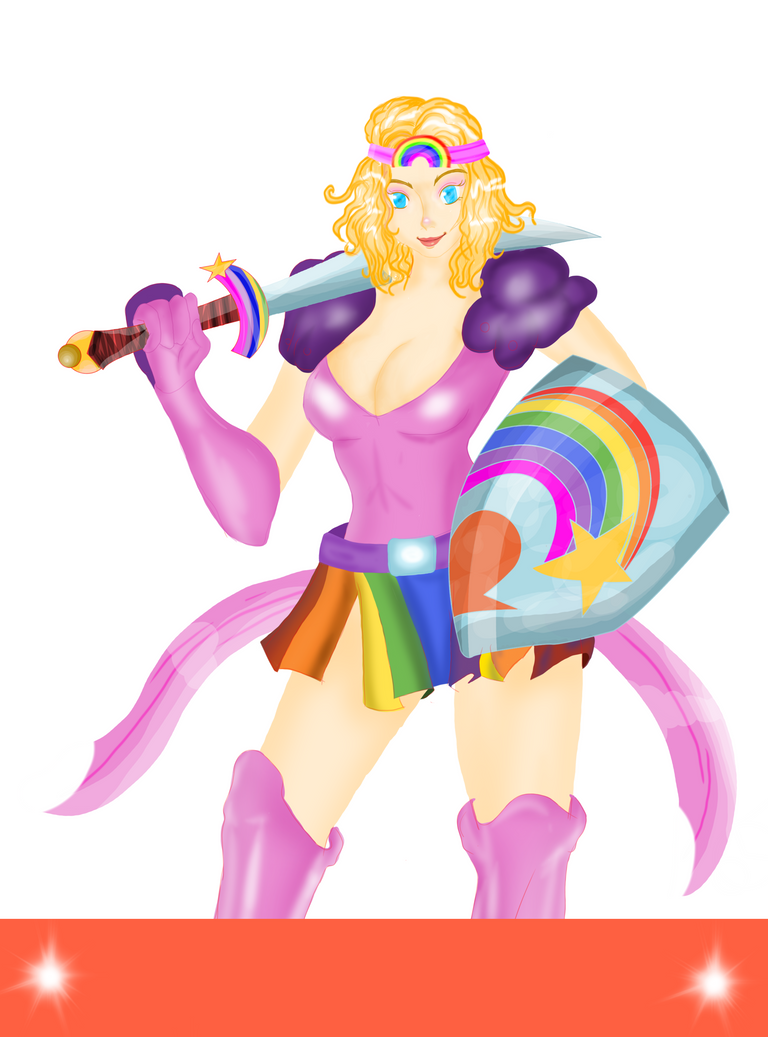 And for the finale , add the background and the label below.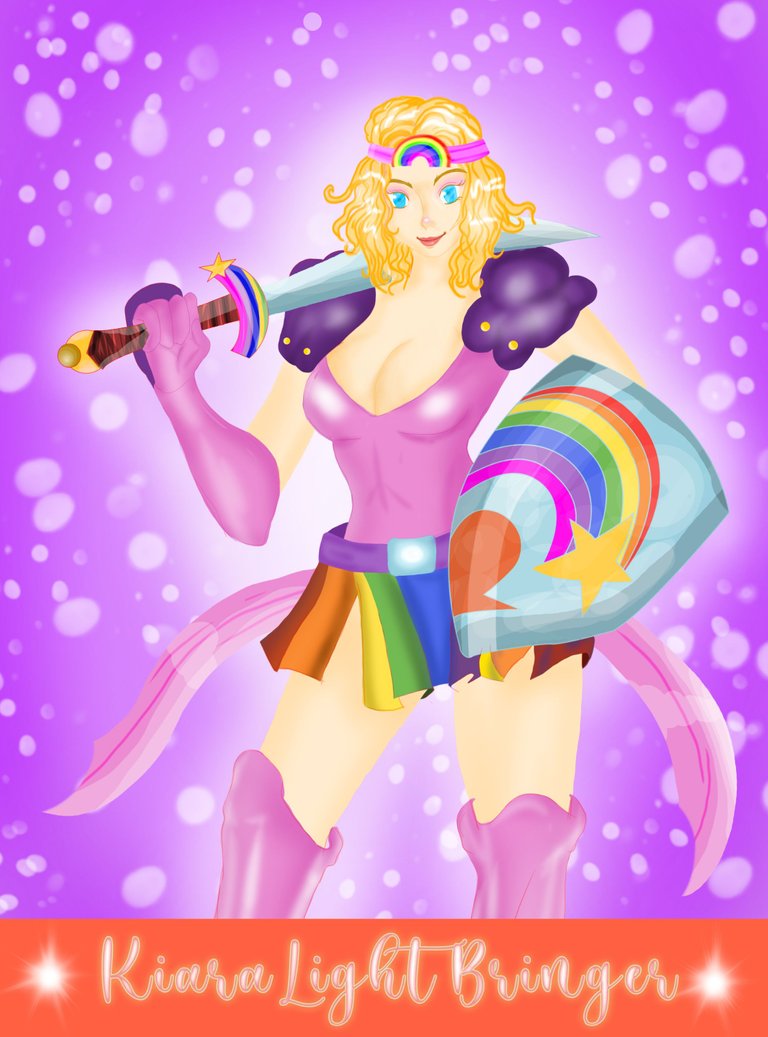 I really enjoyed doing this time travel artwork once again, I hope you enjoy it too. Below I added some of my previous artwork using the sketchbook app. I'm so happy to share this with you.
Previous Artwork
If you are still reading this, let me say Thank You. I hope you all like it, have a nice day everyone.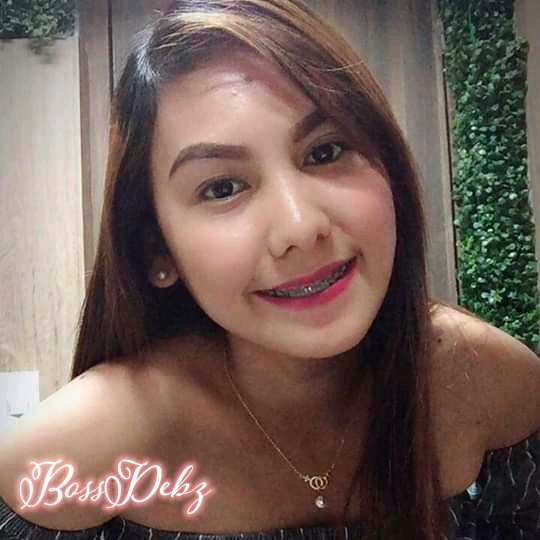 ---
---