One Strong Community Program, I'm excited!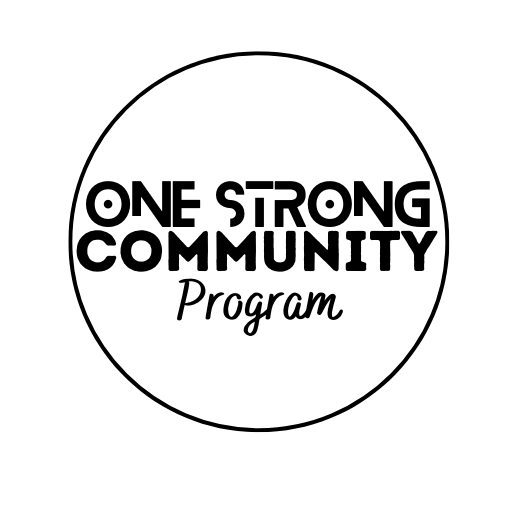 The One Strong Community Program has been my idea for many years. The program is my effort to create a business that offers resources, events, and leadership opportunities. I want to establish a program in Chicopee that will survive for a long time. It is a program that allows youth to express themselves creatively, make friends, and work together to learn new things. It is a network that installs the right people to work alongside the members and guide and connect them in life. This week, I am proud to say that I am finishing preparing to open my program.
Program Information
---
The One Strong Community Program hopes to establish a resource that unifies our youth and activates them as members in the community. "Community Leaders" will lead the program at La Diaspora, an art consignment store in Chicopee, MA. "La Diáspora" is a collaborative space for local creators where local creators(artisans, artists, and other creatives) sell merchandise from Chicopee and neighboring areas. Using this space, the One Strong Community Program hopes to establish resources that unify our youth and activate them to serve their community.
Each member who pays membership and returns the Enrollment Packet to the Program Director receives a One Strong Community Membership for their intended sessions/program. These programs include maker space availability at La Diaspora and Guided Art & Recreational Activities by the One Strong Community Program for "Out of School Time" or Summer Programs. The "One Strong Summer Program" is a youth program created by the "One Strong Community" to continue the community-building efforts with members during the warm months out of school.
One Strong Community Program (Before and After School Programming)
234 EXCHANGE ST. CHICOPEE, MA
6:30 AM – 8:30 AM & 2:30 PM – 5:30 PM
Members engage in early morning and afternoon art & games with the One Strong Community Program leader.

One Strong Summer Program (Summertime Programming)
234 EXCHANGE ST. CHICOPEE, MA
9:00 AM – 4:00 PM
Members engage in Summer crafts, gaming & digital art, tabletop toys, and field trips!
Why do I feel I can do this program?
---
I am a 13-year veteran of the Early Childhood Education field, specifically working with Massachusetts School Age Children (Ages 5 to 13). For two years, I was a Jr. Counselor/Counselor and excelled at providing games and activities for my children. I made the families in my care believe in my ability to be "Mr. Charlie" and provide them with safe, engaging play with the kids while their parents were away.
Six years later, I became a Site Coordinator and learned more responsibility in working with others. Organizing the staff to improve events and coordinate art, sports, and other projects as a team was a fantastic experience. This experience managing others would later lead me to take on the role of a Program Director after my mentor left.
I had to enter the realm of policies, licensing, and business structuring with an open mind. We also had a pandemic where I had to adjust to a Remote Learning model to assist a small group of students in our care. For five years as Program Director, I understood that everything was falling on me to make the show run. Finally, after 13 years at one location, I found enough courage to step away and create a program to meet my specific vision.
What can we expect from you and the program in the coming weeks?
---
Over the next few weeks, I will be continuing to promote the future Summer and School Age programming. I'm drafting TikTok and other ideas to get the ball rolling on free marketing. There are a few grants to apply for as well while we are awaiting the licensing for the space. I will also be posting on the @onestrong account more information about the programming.
Thanks for Reading!
---
If you are excited to hear the news of the program receiving active status there are many ways to help us grow. Reading this article and future articles on the BoyCharliePlays! website provides us ad revenue that we will use for livestreams, giveaways, and additional funding for the One Strong Community Program. You can also go to the @boycharlieplays PeakD page to drop an upvote on our post so we can receive juicy Author Rewards from the Hive blockchain.
---
---