Killer Stats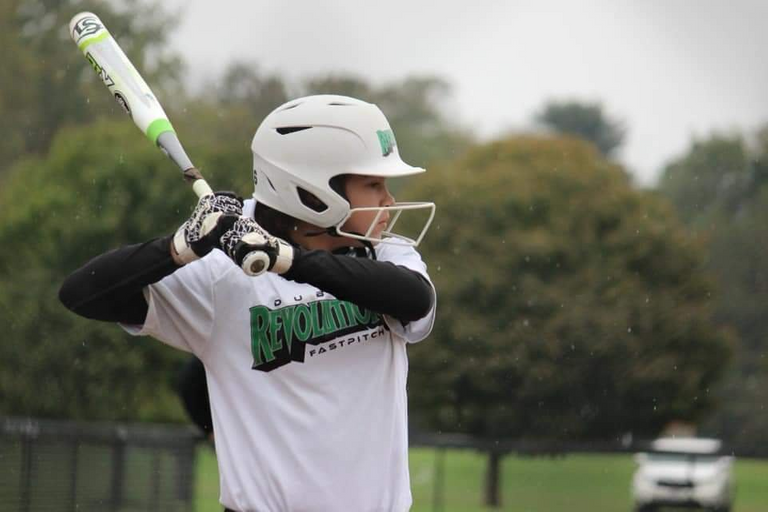 ---
As you know, I have been posting a lot about my nieces who play softball lately. I don't really expect that to change, so if you can't handle it, I don't blame you for moving along. My oldest niece had a very unexpected building season at her university.
In high school she was used to being a starter and pretty much the one pitcher they could count on. This year I think she maybe pitched a total of 10 innings if that. She spent some time in the outfield and she got some limited at bats.
While that might seem bad, trust me it's not. What she did get, was lots of time working side by side with the coach. She also got lots of extra time off the field in workouts and practices. That time is going to pay off in spades as her spot on the team grows over the next three years.
She has handled the change with grace and humility. I really respect her for that. I know she is going to be a better player because of all this.
I'm not sure if she is playing any summer ball, but there was talk about her and some friends starting a team and maybe playing in a few tournaments this summer.
Meanwhile, she also has some training camps back at her school that she will need to drive back and be on hand to help with.
As I said, my other niece who plays softball is done with high school ball for the year now and soon she will be starting play with her summer ball travel team.
Before that season kicks off, I wanted to share some stats with you that her dad posted on Facebook this past week.
In 27 games, she had 39 hits in 83 at bats. That's a .470 batting average. Pretty darn good considering .333 is where a lot of players hope to be and .200 is where they usually end up.
She had six doubles, 2 triples, and 4 home runs. She also drove in a massive number of runners for 27 RBI's. She also had 26 runs of her own, of course four of those were the home runs.
Finally, she went an impressive 26 for 26 in stolen bases. In case you don't understand, every single base she attempted to steal, she stole.
Freaking amazing!
I can't wait to see what this young lady does this summer. The competition is going to be tough, but she is going to have a strong team around her to support her and lift her up. I've seen these girls play last fall, they have a lot of fun and kick ass doing it.
---
---

---
All pictures/screenshots taken by myself or @mrsbozz unless otherwise sourced
---
---