NCAA top 25 Basketball Recap: Orange Krush

---
Michigan State was chugging right along last week and after a big win over Wisconsin, it was looking like they might be heading towards the top 25. Unfortunately, the Orange Krush of Illnois put an end to that and they will likely find themselves sitting on the outside later today.
I'm actually okay with that. I think it is far better to build momentum through the season than to burn hot and then flare out before we even get to March. If they can keep learning and growing, we should see a totally different team come tournament time than we are seeing now.
That's the hope anyway.
Besides the narrow Michigan State loss (it was actually a really good, close game) on Friday night, #3 Purdue went up against Nebraska and came away with a big win over the Cornhuskers. I don't think many of us expected anything different honestly.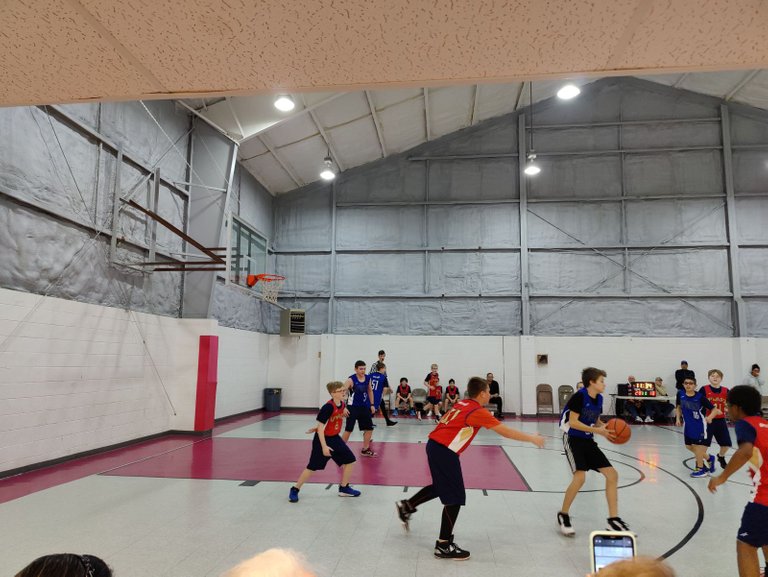 ---
Saturday there was some stiff competition with the NFL Wildcard games, but despite all of that, there were still a whopping 18 top 25 games played in NCAA basketball.
Personally, I spent most of my morning driving home from Ohio and then watching my youngest nieces and nephews play basketball through a church program they have in their town. It is called Upwards and it is a pretty cool program. It also gives the kids an extra way to practice outside of rec leagues and school.
It was great to watch them play. I can tell their skills are improving and they are going to be some decent athletes if they choose to take that path in the future.
Back to the NCAA... If you were looking for upsets on Saturday, there were certainly plenty of them.
North Carolina State took #16 Miami to overtime and ended up beating them 83 to 81. Kentucky took down #5 Tennessee 63 to 56, I bet @patrickulrich and all the other Wildcat fans out there are happy about that one. I actually dig Kentucky. My sister used to live outside of Lexington where the university is, so I have a fondness for the school.
Indiana took down #18 Wisconsin 63 to 45. That #18 spot was likely going away anyway though after the loss to Michigan State. It seems the Badgers are on a bit of a slide right now.
Creighton beat #19 Providence 73 to 67, #17 TCU beat #11 Kansas State 82 to 68, and Vanderbilt beat #15 Arkansas 97 to 84.
In case you are keeping track, that is already six of the 18 games that were upsets and we aren't even finished yet.
Florida beat #20 Missouri 73 to 64 and Clemson beat #24 Duke 72 to 64. If you are the kind of person who likes to bet on the underdog, you might have made a lot of money this past weekend!
I should also point out that #14 Iowa State narrowly lost to #2 Kansas 60 to 62. That would have been a pretty epic upset for the Cyclones if they had pulled it off.
Oregon beat #9 Arizona 87 to 68, and finally New Mexico beat #23 San Diego State 76 to 67. That's just about 50% of the games played on Saturday turning out as upsets. Talk about crazy! Looking at the rest of the scores, I see a couple more games that could have easily went the other way. #10 Texas over Texas Tech for example. They only won by two points 72 to 70.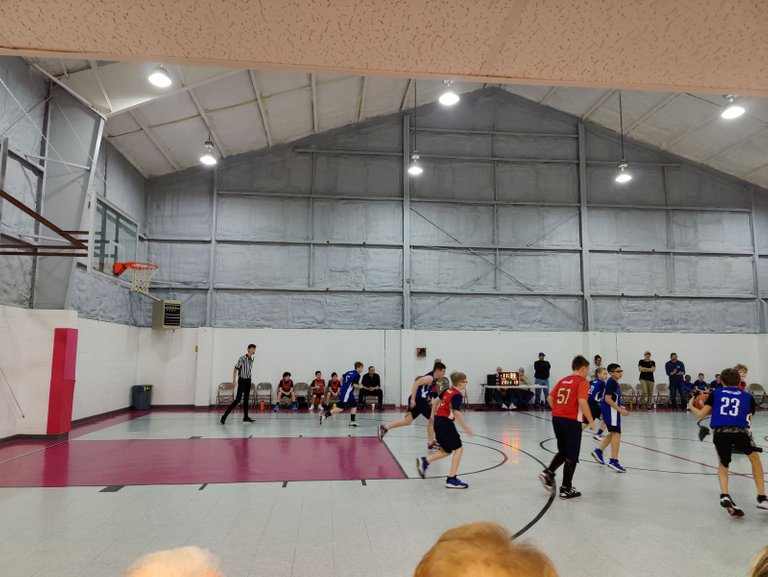 ---
Sunday brought us two top 25 games. I am guessing most people were probably watching football though. It should be pointed out that St. John's beat #5 UConn 85 to 74. There are going to be a lot of shake ups in the polls today when the new rankings are announced. I am really looking forward to seeing where everyone lands!
Tonight there are three top 25 games on the schedule. The big one for me is Michigan State versus #3 Purdue. This is a big rebound game for the Spartans, but it is going to be a tough match. The good news is it is at home, so hopefully the Izzone will give the players the boost they need to beat the Boilermakers. We know they aren't perfect and they can be beat. It's going to take a group effort to do it though.
---
---

---
All pictures/screenshots taken by myself or @mrsbozz unless otherwise sourced
---
---