Buying the Bear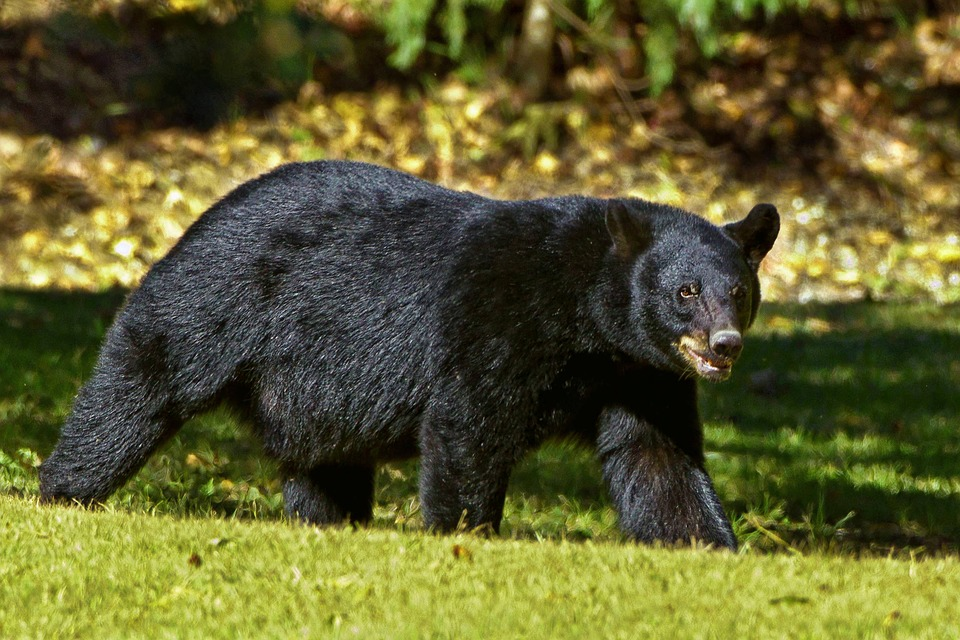 ---
I'm not saying this is a bear market, but a lot of people have indicated it might be. It seems like everywhere I turn these days, I am hearing about bears. In fact, I just read a news story that a black bear (not the one in the picture) was wandering around a neighborhood near where my parents live. Is it a sign?
Let's say we are entering a bear market. If that is the case, I would be remiss not to identify a handful of tokens that I maybe want to keep an eye on and pick up at some bargain basement prices while many of us lick our wounds.
I've already decided that I am going to hold off on chasing any new tokens. Those are pretty much off the table. I might miss out on something really great, but I am spreading myself too thin chasing every token I think might become something big. I wrote about this a little bit in one of my past posts.
The Fiat Buys
I plan on keeping my monthly Coinbase buys intact. I do plan on doing a better job of moving them off the exchange when possible. I was really missing out on a lot of ATOM airdrops because I left my tokens on Coinbase. The Coinbase tokens are the only crypto that I spend actual fiat on, so bear or bull, those numbers will never change.
Here is the breakdown each month:
$20 XLM
$20 ATOM
$20 XTZ
$20 ALGO
$20 COTI
$20 ADA
$20 MATIC
As I look through my portfolio trying to focus on the other recommended tokens, I am struck by just how big of a hit everything took the past month. Perhaps this is a more accurate representation of where prices should be but dang I hope not.
I remember when ATOM was sitting steady over $20 and now it sits just over $10. It is definitely disheartening.
Please keep in mind, while I am suggesting tokens you might want to buy during the bear market, you should definitely do your own research and never spend more than you are able to afford losing on crypto.
WAX
I purchased the bulk of my WAX when it was at $.03. I was able to get quite a bit of it at that price and it has by far been one of my best investments. I've also blown a lot of WAX on NFTs that ended up being worthless, so it might be possible that I want to build my bags back up during the bear market.
At $.13 it is a fantastic buy right now. Before the big downturn it was sitting pretty steady around $.30 to $.50 for a good deal of time there. I still think that WAX should be over $1 all day every day. Much like HIVE, there is a ton being built on the WAX blockchain. It is DPOS so the transaction fees are non-existent as long as you have resources staked.
There is a lot to like about WAX. I have some deals in place to provide me a passive WAX income on top of the staking rewards that I get each week. This passive plan adds up to right around 73% APY, so even if I don't buy more I am still building my WAX bags.
LEO
This one probably seems a bit on the nose since I am blogging on the Leo Finance platform, but picking up LEO at $.09 is like robbing a little old lady in my opinion. Khal has built so much on the platform since the days when LEO was outpacing HIVE three or four to one. It's not unbelievable that LEO should at least be in step with HIVE if not higher than it.
Say we never reach the LEO highs that we did a year or two ago. If you stake it you can still earn from curation and other passive streams. It just feels like a smart move to me.
HIVE
Again, another one that might seem obvious, but I am honestly on the fence about this one. If HIVE were to drop down to the levels we saw a couple of years ago I would definitely consider it a buy. At $.54 or there abouts I am not sure I can consider it a buy.
Certainly if you have money to spare/spend, then it would never hurt growing your account, but unless you have fat stacks of fiat or some other token (which most of us don't) to invest, you aren't going to get much for your money.
For example, lets say I can somehow scrape together $200, that only buys you about 370 HIVE. Remember, Taskmaster just wrote a post about how smaller accounts can see a higher percentage return than bigger accounts. So if you are sitting at 300 HP and you add 370 HP, that is probably a pretty big deal. For me sitting at 37,500 HP, 370 isn't as big of a push.
At least it doesn't feel like it.
I hope the price of HIVE can hold steady at this level, but keep an eye on it, if it drops much further, you might want to make some moves.
SPS
I am not going to say a lot about this one, but sticking with the HIVE blockchain, SPS is looking really attractive right now at $.09. If you are invested in Splinterlands at all or you have even a sliver of faith in the team, you should be giving this one a long hard look. Especially considering some of the things coming out in the next year are going to rely heavily on SPS.
But How?
This is the real question isn't it? Not so much where do we go from here or what do I buy, but how do I buy something when I am ready?
Unfortunately, I didn't make all the moves I should have when things were good about a year ago. Sure, I've got some tokens kicking around that I can move into some of the things above, but like everything else the value of those dropped as well. My buying power is basically down the tubes like the rest of the market.
Although the value is significantly reduced, I do have some passive trickles that are coming in through various methods. While it may only amount to $5 here and $10 there, when you consider something like WAX (and its current price), that can still buy you a decent number of tokens over time.
Let's say you have $10 each week coming in from one or multiple combined sources. At $.13 that buys you about 76 WAX tokens. Do that for ten weeks and you are sitting close to $1000 if the price of WAX makes its way back around $1.
Final Thoughts
I'm clearly not a crypto expert, I have had my fair share of ups and downs in the crypto markets. I've made some pretty rookie mistakes and I've made some lucky investments. I'd love for this to not actually be a bear market, but if it is, I want to make the best moves possible for my portfolio.
What about you? Are you eyeing any tokens to stock up on if this is a bear market?
What is your plan? Do you have one or are you just playing it by ear?
I look forward to reading your comments!
---
---

---
All pictures/screenshots taken by myself or @mrsbozz unless otherwise sourced
Posted Using LeoFinance Beta
---
---