Still Breaking Records: Could Taylor Swift turn to blockchain?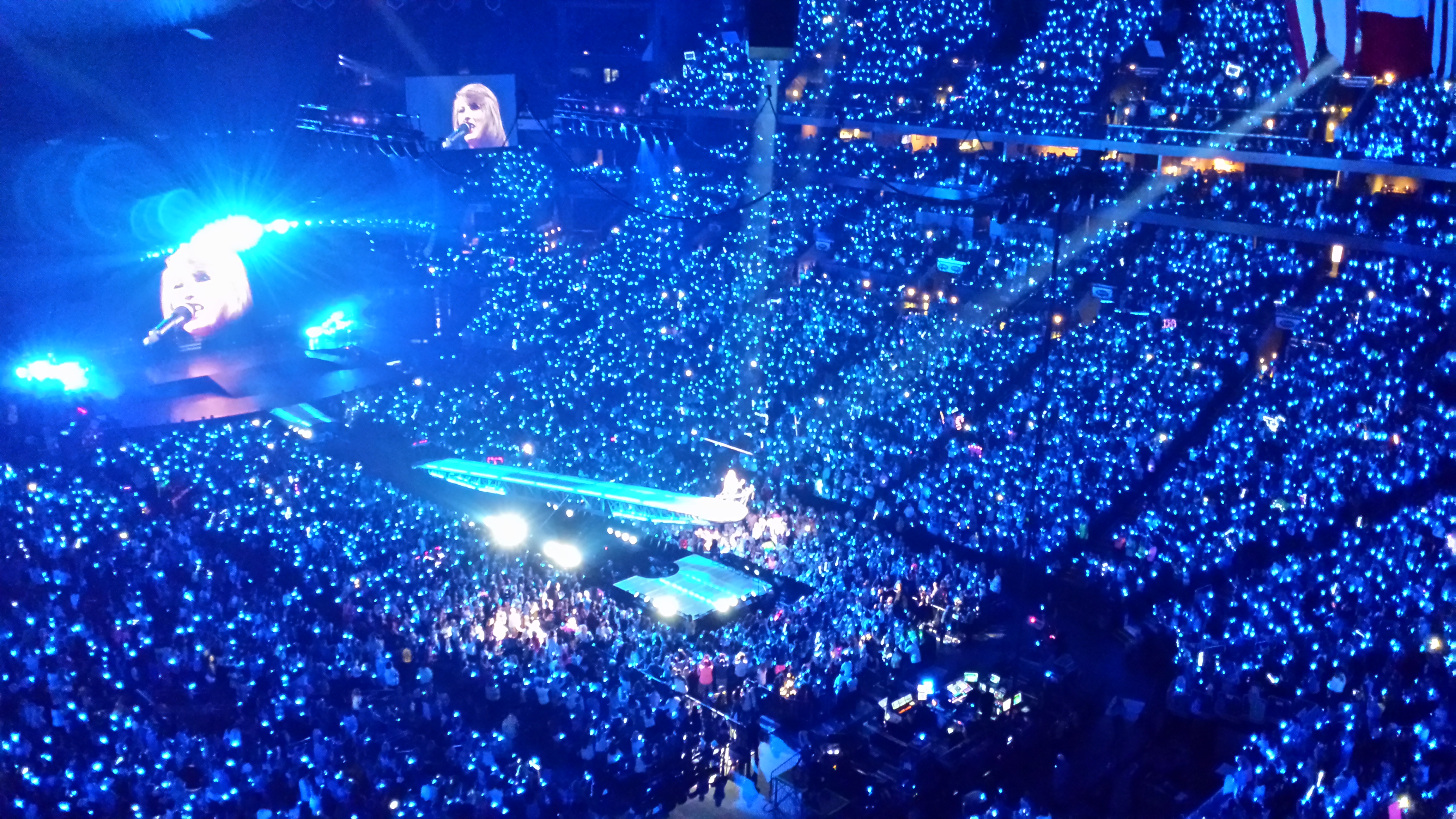 In case you don't live in the US or you have been living under a rock for the past month or so, Taylor Swift released a new album. "Midnights" has been breaking records across the globe and the new ERAS tour that Swift announced in conjuction with the album is quickly doing the same.
Just a little over a week ago, the preale took place for the Taylor Swift Eras Tour via Ticketmaster and Live Nation. Those of you who are familiar with Ticketmaster likely know how much of a monopoly that platform is. Being the largest ticket provider in the nation, you are likely at their mercy when your favorite band decides to go on tour.
In an effort to 'beat the bots', they instituted a pre-approval process for the ticket presale. I was one of the lucky ones to get a code for the presale, but thankfully, I decided to hold off on purchasing tickets.
It turned out my nieces were busy and wouldn't be able to attend anyway. With @mrsbozz not really being a Taylor Swift fan, it was up to me to decided if we wanted tickets.
It turns out, I likely wouldn't have been able to get them anyway.
They had about 2 million tickets available for the presale and something like 1.5 million presale codes given out. Apparently, more than 14.5 million people tried to access the site to get tickets. Whether they had a presale code or not. Likely many of those 14.5 million were bots.
Ticketmaster reported something like 18.5 billion requests were being sent to their site every minute or something like that. They simply couldn't handle the traffic.
In the aftermath, all the tickets were sold, they cancelled the regular sale, and Ticketmaster and Swift started a finger pointing contest.
Ticketmaster claimed Swift just has too many fans, Swift claims Ticketmaster lied about their ability to handle the demand.
Either way, Swift set another record achieving the most single day ticket sales in history.
Sorry for the lead up, but I think it is necessary to get some background.
In the back and forth between disgruntled fans, someone mentioned that perhaps Swift should start her own ticket selling platform.
The problem is, we already know the traditional system doesn't work. If Swift were to launch her own platform, it would likely be just as riddled with bots as the existing options.
Could blockchain be a solution for the future of ticketing platforms? Clearly we know that blockchain would not be free from bots, but it could give us a better way to verify physical identity and also provide a ledger of provinence for tickets.
@taskmaster4450 has already talked at length about the possibility or eventuality of you Hive account becoming a digital identity. Is it possible that one day your Hive account could serve as proof that you are who you say you are and that you are a real human being able to buy tickets to a show?
Ultimately, we know that greed is always going to win out. Companies like Ticketmaster are mostly worried about selling tickets. If that means butts in seats, it is less relevant to them.
Once again we are looking at a situation where "Hive has a solution for that."
Of course scaling could be a issue. I am guessing blockchain could be a solution for that too. With verified accounts, you might be able to cut down on some of the bots.
What do you think? Do you think blockchain could be a solution for these Ticketmaster woes? Were you able to get Taylor Swift tickets?
---
---

---
All pictures/screenshots taken by myself or @mrsbozz unless otherwise sourced
Posted Using LeoFinance Beta
---
---