Rally The Troops
There's a vote going down over on twitter... and we need your help. Axie Infinity is leading by a mile, but if there's one thing the HIVE community has taught me, is that we really know how to rally our troops.
Everyone here on Hive has heard of Splinterlands by now I'm sure, but if you AREN'T playing the coolest blockchain game that is Splinterlands, then SIGN UP NOW and start collecting all those sweet NFTs that the game is generating and then go vote.
---
-x-x-x-x-x-x-x-x-x
Please SHARE this post
x-x-x-x-x-x-x-x-x-
... a win for @splinterlands is a win for HIVE
... and we can all agree that we all want THAT ;-)
---
Twitter link to go vote:
https://twitter.com/NFT_NYC/status/1451668168586432514
Never heard of Splinterlands?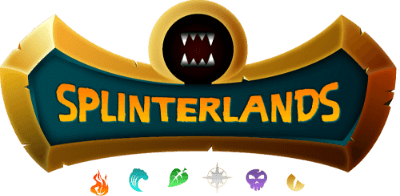 If you're reading this because of a Facebook or Twitter post, you might not have heard of Splinterlands before...
In short:
@Splinterlands is an online blockchain game built on the Hive blockchain. It is similar to Magic: The Gathering and other trading card games... but now each card is an NFT & these NFT's and other in game assets are tradable and have real monetary value. #SCORE!
Click here to play and/or to invest in Splinterlands today.
---
---