CineTV Contest: DeLorean Time Machine - Back To The Future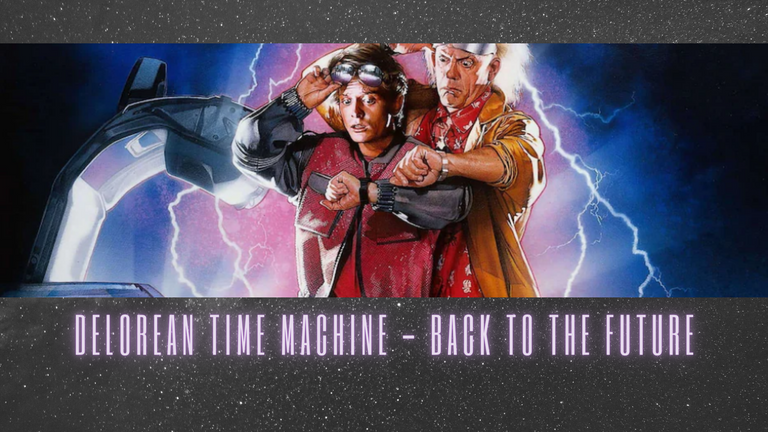 In one of my childhood favorite films, Marty McFly(Michael J. Fox) is sent 30 years into the past by accident. Going back to his own time, back to the future, depends on one thing - his car.
DeLorean. This iconic car is a time machine in the movie, Back To The Future. It is developed by a goofy professor played by Christopher Lloyd. Besides Marty and the professor, DeLorean also feels like one of the main characters since the plot is circling so heavily around it. Marty has to find the younger version of the professor to help him fix the car in order to go back to the year 1985.
The car wasn't just a movie prop but a real car made by John DeLorean's DeLorean Motor Company(DMC). The company filed bankruptcy after 9,000 units were made. DeLoreans body is made out of stainless steel and the design really oozes that 80's vibe.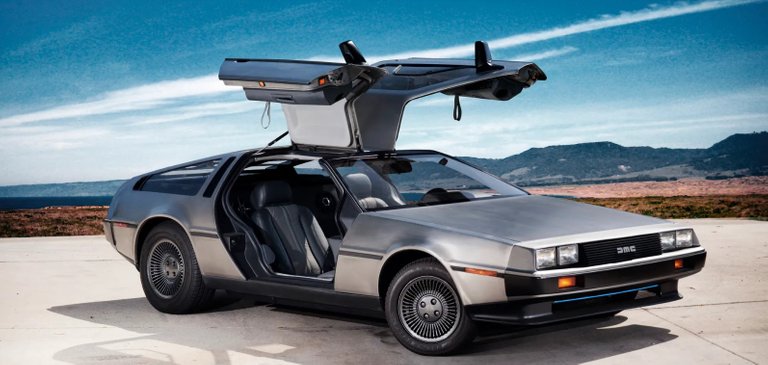 source
---
There are lots of nice mind games played with a time-traveling theme such as Marty's own mother had a crush on him. Or Chuck Berry learning a song from Marty.
Probably the most memorable moments in the film are when Marty travels to the past(and back to the future!). In these scenes, DeLorean accelerates to full speed and with a bang vanishes into the thin air leaving only fiery traces on the road. I was pretty young when saw it for the first time and those special effects really made an impact.
---
Last time I saw DeLorean was on the American Pickers tv-show, well, actually two. This couple had bought a farmhouse and to their surprise, they found two DeLoreans inside the farm! These were long forgotten and covered in dust which of course created this eery feeling of them actually being time machines.
As I mentioned before, the body of DeLorean is steel. About five years ago I was working as a contractor for Outokumpu, a Finnish steel company in a fair center in Berlin. To impress visitors, the company had brought a real DeLorean and placed it next to the main entrance. I got to sit in the driver's seat but unfortunately, I wasn't allowed to take it out for a spin.
So, would I want a DeLorean? Heck, yeah! It would really make some heads turn... Actually, if I had to choose, I'd rather have the hoverboard, also from the Back to The Future films. To think about it, Back To The Future has to be the film with the coolest stuff ever.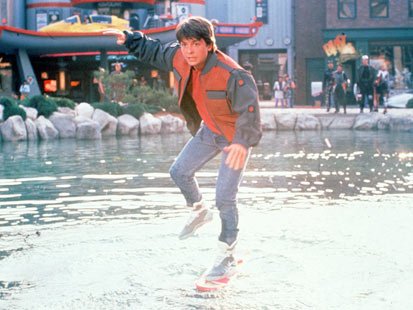 source
Thank you for reading!
This is my entry for CineTV Contest.
---
Thumbnail image source, made with Canva
Follow for more:
brando28
Missing out on the fun on Splinterlands? Here is my referral link if you decide to give it a go: Splinterlands
Also check out: Rising Star and Rollercoin



---
---