CineTV Contest: The Wire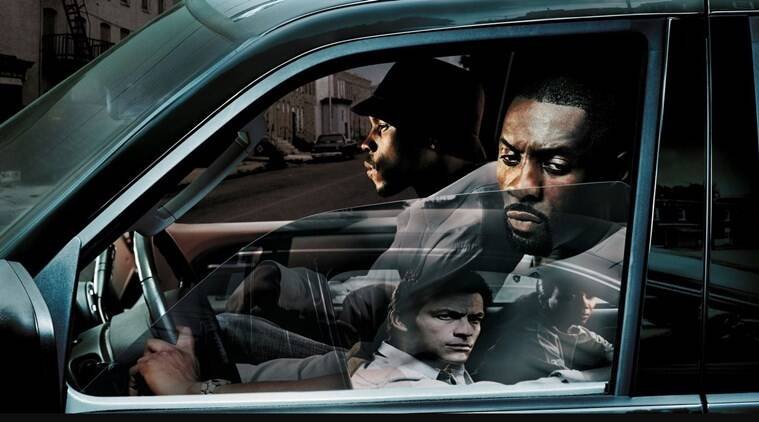 The story begins when a group of detectives set up a wiretap in order to bring down the local drug lords. What makes the series really interesting is that we get to follow not only police work but also kids selling drugs and their bosses planning new schemes.
The main character, Jimmy McNulty(Dominic West) is a family man but also an alcoholic and a womanizer. Above all Jimmy is a damn good police detective. I remember when one of Jimmy's co-workers told him that if he'd be murdered he would want Jimmy to investigate his murder.
Even though Jimmy is a funny character, I'm glad that this show is not just about him. In fact, I would claim that the true main character is the city of Baltimore. Besides that, The Wire is filled with unforgettable people. There is shotgun-waving Omar(Michael Kenneth Williams), Jimmy's friend detective 'Bunk' Moreland(Wendell Pierce), and psychopathic Marlo Stanfield(Jamie Hector), just to name a few.
---
Baltimore
The Wire consists of a total of 5 seasons. Each season is adding a new layer to the story. As viewers, we get to look at the city of Baltimore from different angles. We get to see how corruption is affecting different kinds of groups and people. From the teacher's point of view to the integrity(or the lack of it) of the media and from harbor union workers' everyday life to street thugs dealing and hustling. Each and everyone will have their share of the nasty game played by corrupt politicians.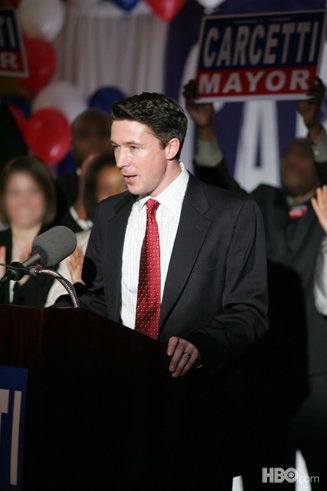 source
The thing that I really liked about the show is that it doesn't give easy answers. It portrays its characters in a humane way, showing their good and bad sides, and making them believable in their surroundings. For example, Robinhood-like street thug Omar has much more integrity than most political players in the Baltimore city hall. Meanwhile, a political superstar, a golden boy, Tommy Carcetti finds out just ugly politics can get. Nothing goes how you supposed it would go.
---
Stringer
One of the most interesting characters in The Wire is the drug boss Stringer Bell, played by charismatic Idris Elba. Stringer has a vision to turn their drug business into a legit business. While trying to achieve that he becomes tangled up in the game of greedy politicians.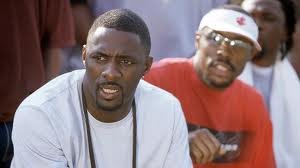 source
Stringer Bell is this guy the younger street kids look up to and want to be like him. However, deep down Stringer is a smart businessman and when he is about to go legit, he is also heading on a collision course against his childhood friend. Streets are filled with enemies and leaving that lifestyle is difficult.
---
The Game
"The game is the game". This is a short sentence heard many times during those five seasons of The Wire. It is mainly used by the drug-selling kids on the streets to describe their attitude when caught up or when their friend is shot.
Later on, that sentence will have a bigger meaning when we realize that "the game" is also played right there on the top by political decision-makers.
---
The Scene
In one of my favorite scenes, a drug boss Avon Barksdale(Wood Harris) is talking with another gangster. They are doing something that makes Avon question himself, are they doing the right thing? The other gangster replies, "If it's a lie, then we fight on that lie".
I really liked that comment because it gave a bigger meaning to the questionable actions of other characters as well. Everyone gives up their morals in a totally corrupt system.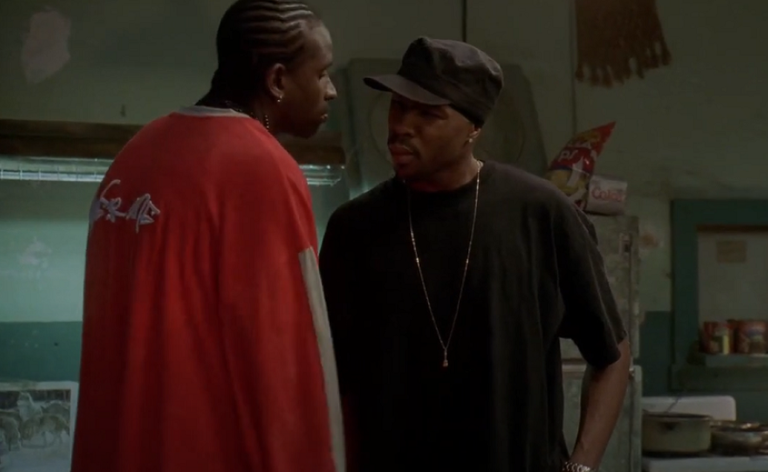 source
---
Conclusion
The greatest thing about this show is the way it's dissecting the pyramid-like power structures of Baltimore. What I felt after watching The Wire for the first time was that it is not just a story about that particular city, but it could be a story of any big city or country in the western world. Heck, this is probably happening all around the world at the moment.
By many people, The Wire is considered to be the best tv-series ever made and I have to agree with that. No other show has ever gone so deep when it comes to displaying political corruption. It has an IMDB score of 9.3 and it was aired through the years 2001-2008. In real life, long after that, a couple of Baltimore mayors had to resign. And the reason? You guessed it. Corruption.
---
Thanks for reading!
This is my entry for the CineTV Contest #38
---

Thumbnail image source
---
Follow for more:
brando28
Missing out on the fun on Splinterlands? Here is my referral link if you decide to give it a go: Splinterlands
Also check out: Rising Star and Rollercoin



---
---