Digital Drawing - Different Half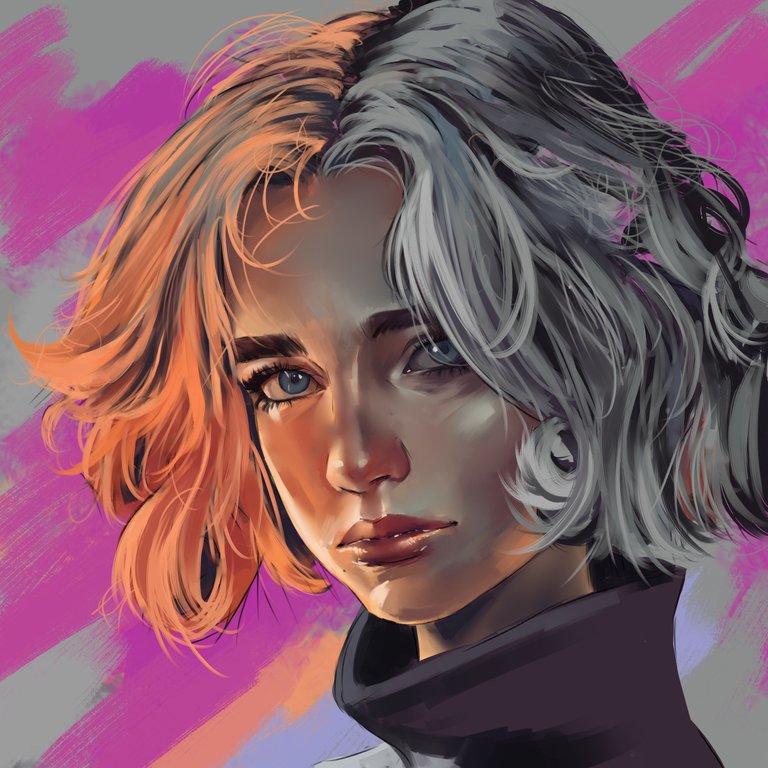 What's up people, how are you? welcome to a new post, today was a relatively complicated day, I was without electricity service from 5 am until three in the afternoon, it was a complete shit, when the light came I started to draw to distract me a little, it was a relatively cold and quiet day even a little boring.
Que pasa gente, como estan? sean bienvenidos a un nuevo post, hoy fue un dia relativamente complicado, estuve sin servicio eléctrico desde las 5 de la mañana hasta las tres de la tarde, fue una completa mierda, cuando llego la luz comencé a dibujar para distraerme un poco, fue un dia relativamente frio y tranquilo incluso algo aburrido.
Process / Proceso
Once I have the sketch ready I start working on the colors, this time I chose different colors, more animated maybe neon colors, I just wanted to do something different, the last time I did something similar was more than three months ago, I liked the color palette I used and I think I will use it in another future illustration.
Una vez tengo listo el boceto comienzo a trabajar en los colores, esta vez elegí colores diferentes, mas animados tal vez de colores neon, solo quería hacer algo diferente, la ultima vez que hice algo similar fue hace mas de tres meses, me gusto la paleta de colores que utilice y creo que la usare en otra futura ilustración.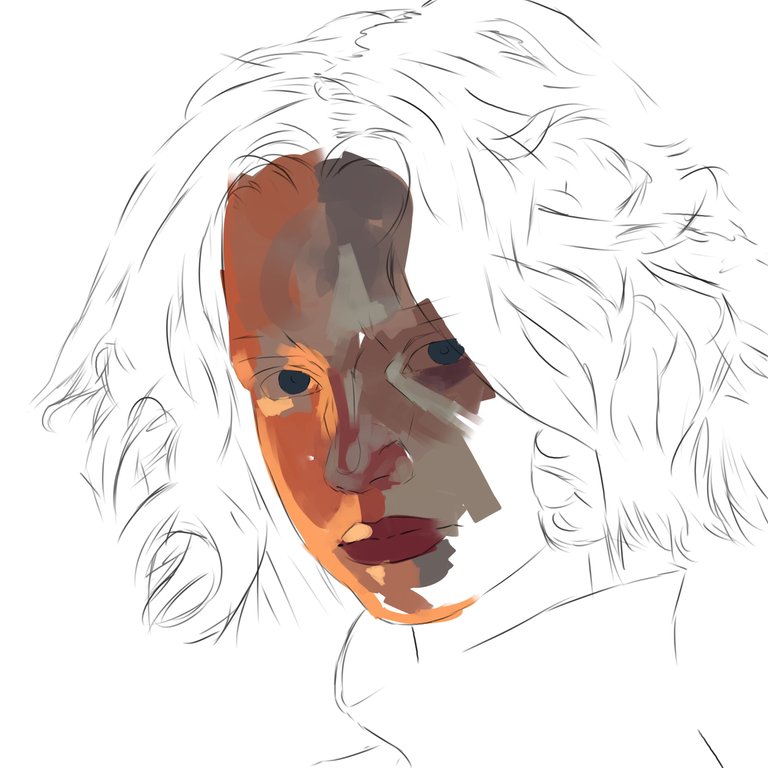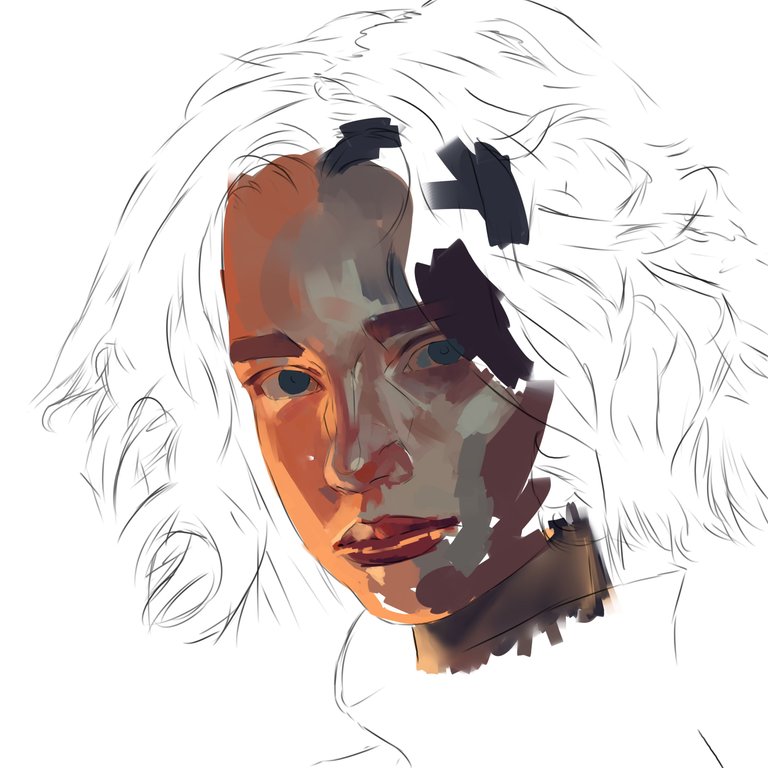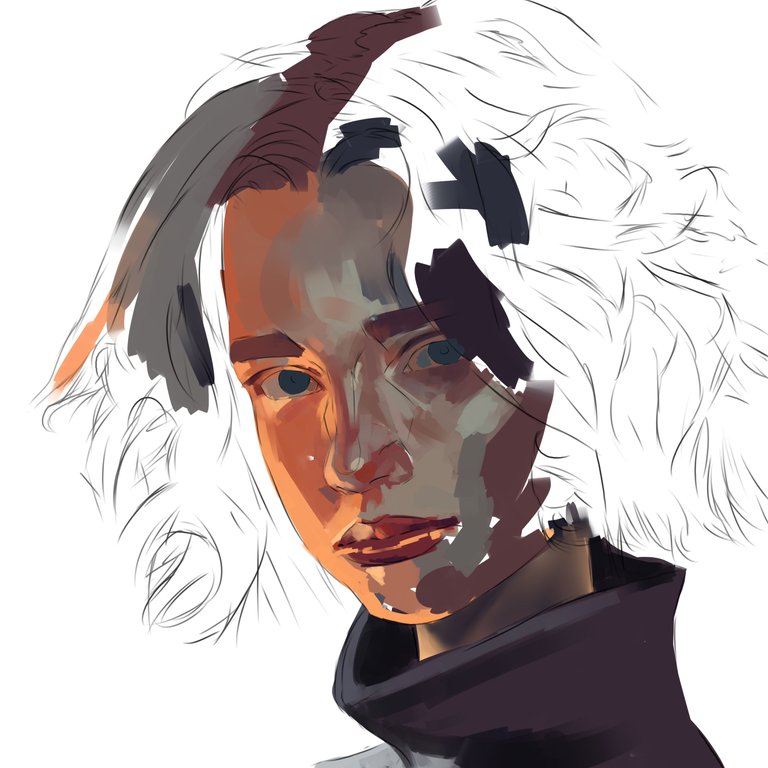 As I mentioned in another post this is one of those drawings that need me to finish the hair theme, at least place the base colors of the hair to be able to work the skin quietly, I blurred and modified the colors of the face a few times to get a different and nicer finish, when I finished the part of the eyes and in general the whole part of the face I started to render the hair theme.
Como he mencionado en otro post este es uno de esos dibujos que necesitan que termine el tema del cabello, al menos colocar los colores bases del cabello para poder trabajar la piel tranquilamente, difumine y modifique los colores de la cara unas cuantas veces para conseguir un acabado diferente y mas bonito, cuando termine la parte de los ojos y en en general toda la parte del rostro comencé a renderizar el tema del cabello.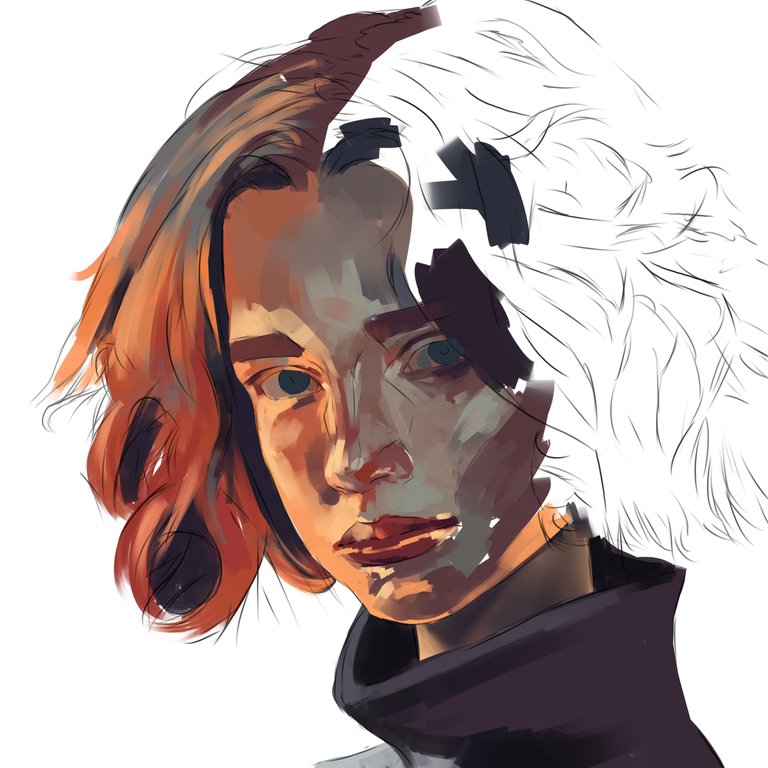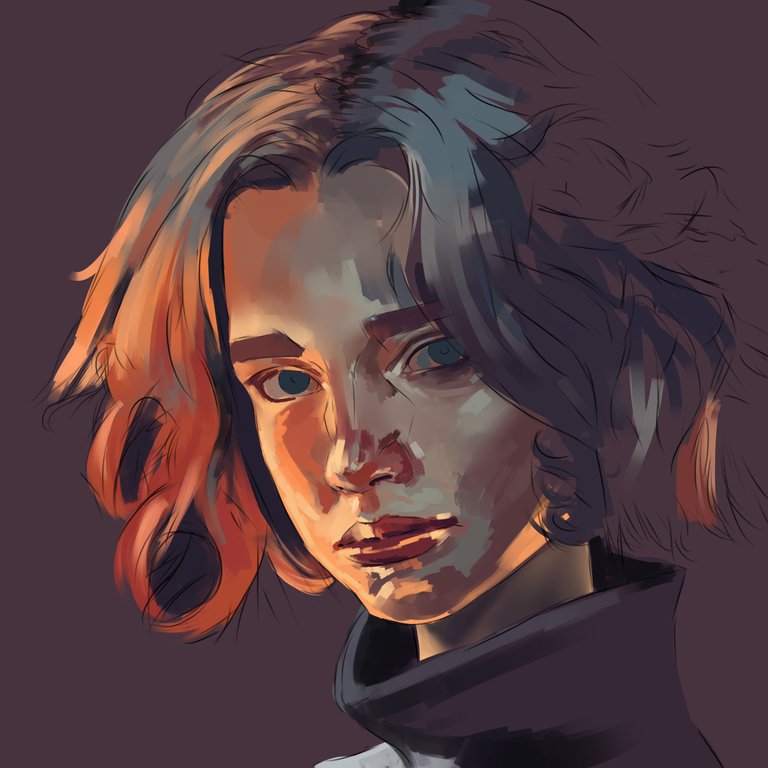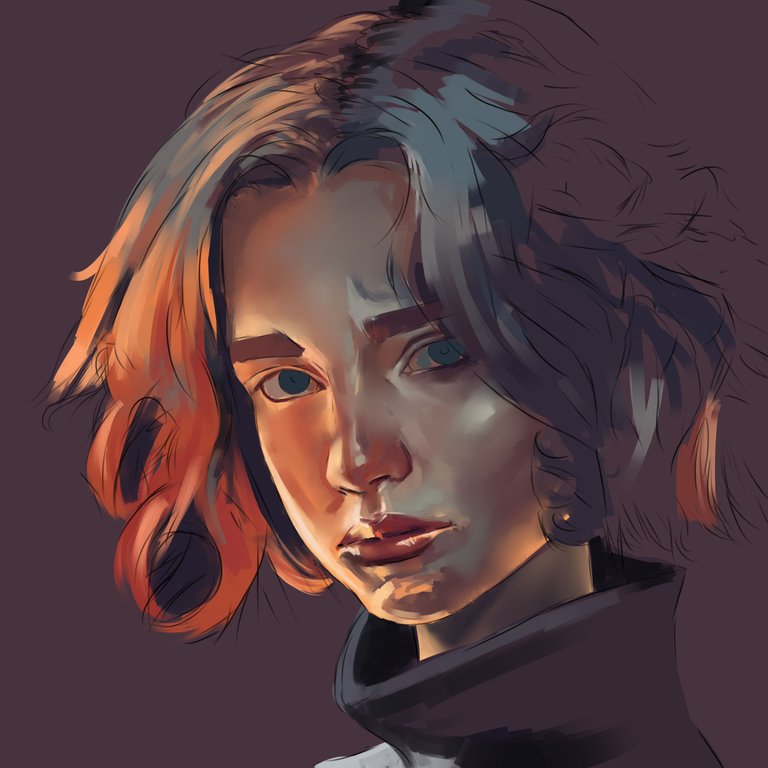 After finishing parts of the hair, so in the form of locks continue working with krita, with brushes of this type painted, in the form of bristles, krita has a better versatility in the brush unlike sai, as it can move in the direction of the pencil, it is interesting and is an option that Sai does not handle.
Después de terminar partes del cabello, asi en forma de mechones continúe trabajando con krita, con pinceles de este tipo pintado, en forma de cerdas, krita tiene una mejor versatilidad en el pincel a diferencia de sai, ya que se puede mover en dirección del lápiz, es interesante y es una opción que Sai no maneja.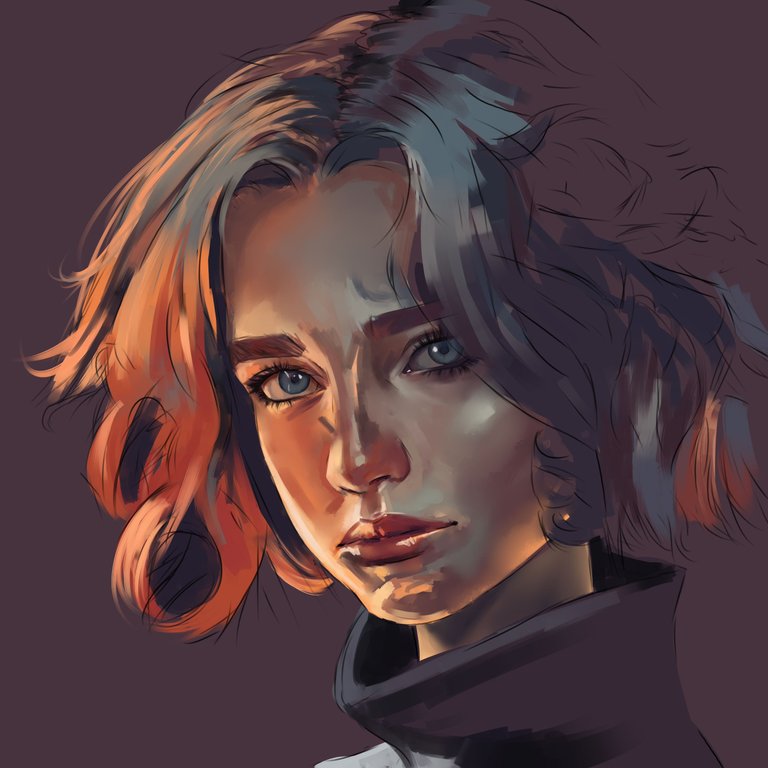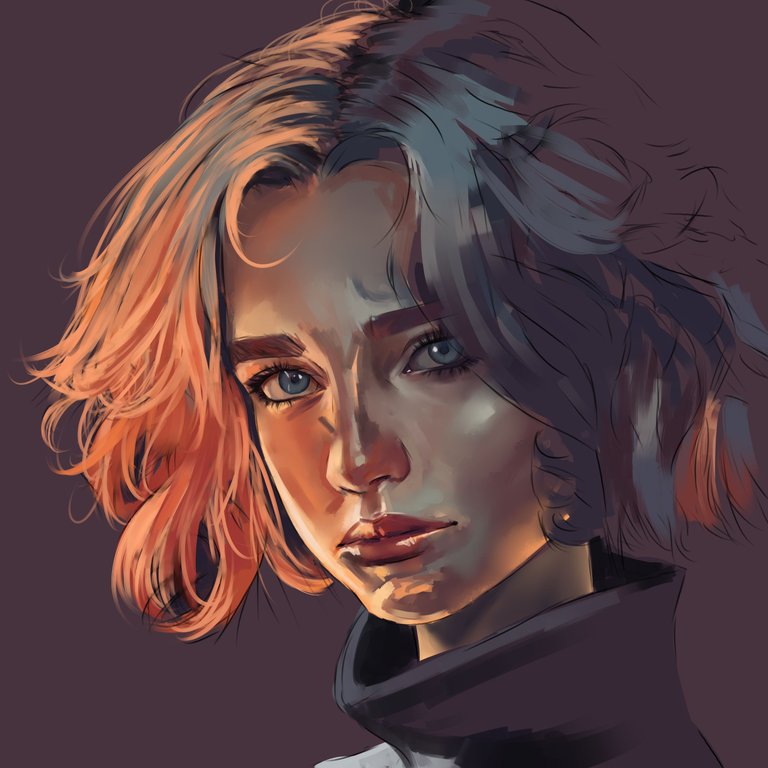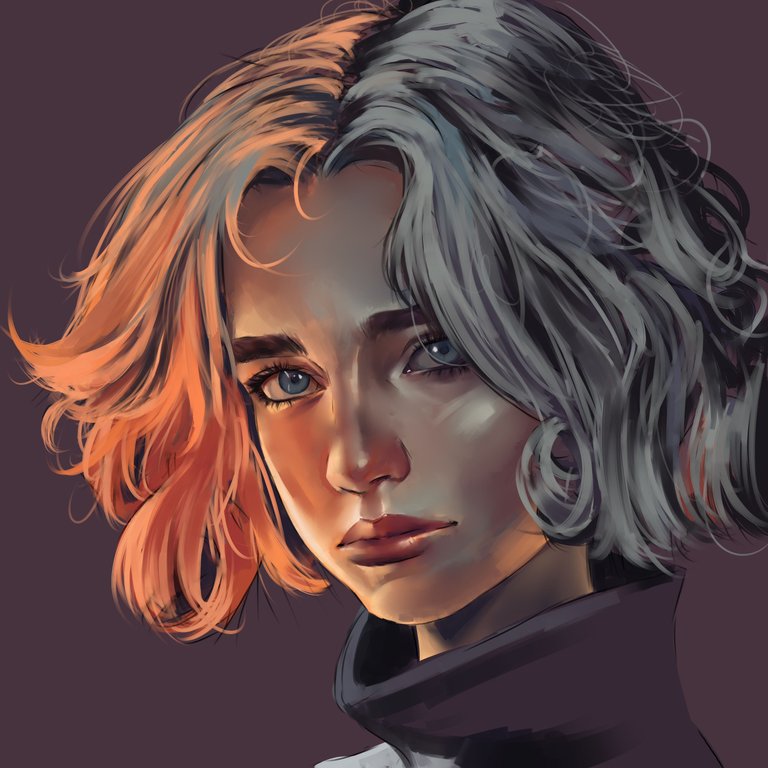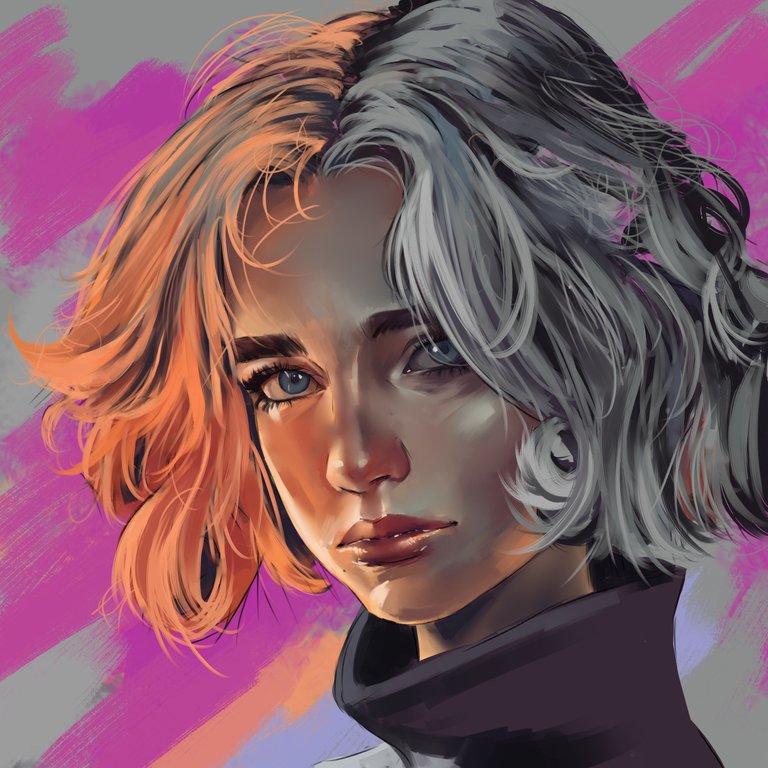 This was the whole post, hope you liked it, see you next time!
Este fue todo el post, espero les haya gustado, hasta la próxima!
---
---