Interview with a Hurricane - Nerissa Tridawn | Splinterlands Share Your Battle Weekly Challenge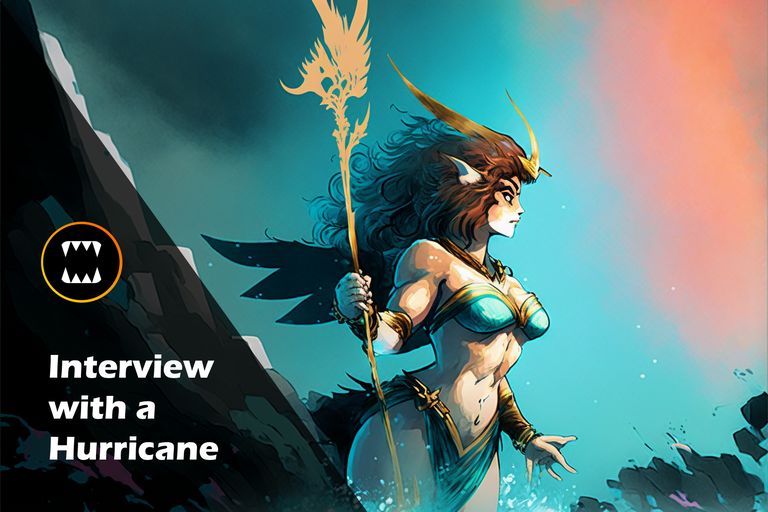 This week, I'm interviewing Nerissa Tridawn, famed #Splinterlands hero actively fighting the Chaos Legion. Known colloquially as "The Hurricane" for her frequent rescues of sailors and villagers during bad storms, she's revered as a trustworthy protector. She brought her trident to the interview, and it's just as magnificent as you might imagine. Let's jump in.
Interviewer: Tell us about yourself. Where do you come from?
Nerissa: I was born and raised by the ocean, and could swim before I could walk. The water is my mother, and my father. It's an unforgiving, yet gentle parent. Storms are my friends.
Interviewer: That's incredible. I heard you've helped a sailor or two from bad storms. Can you tell us about one of those times?
Nerissa: Oh yes, many sailors ought not to sail. They walk out, see a storm on the horizon, and their reaction is "Meh, I'll go out anyways." So I end up having to go fetch them and their boats to take them back to shore.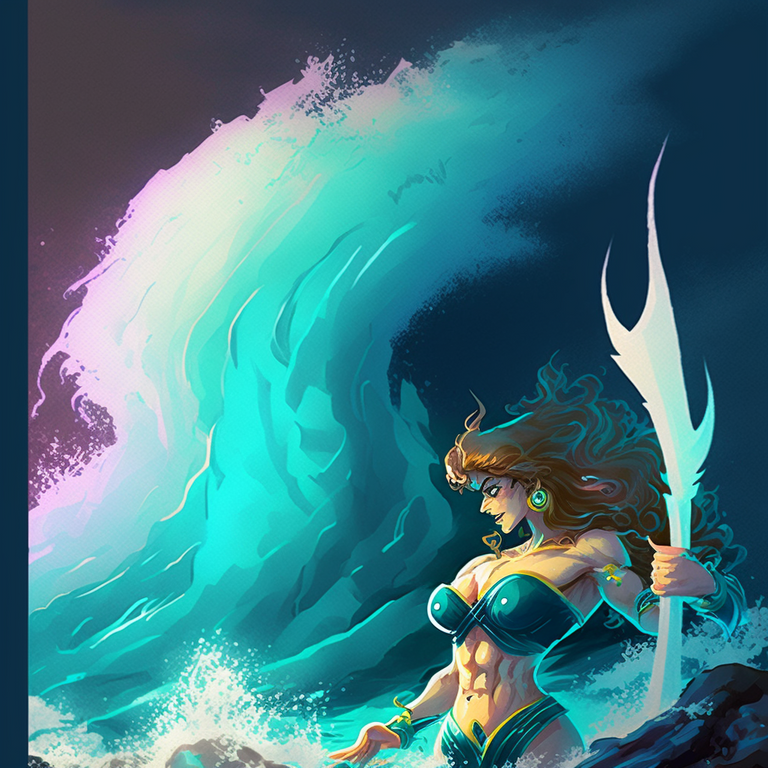 Interviewer: You...take their boats back to shore?
Nerissa: Yes, can't you see I have bulging muscles (laughs). I have a little bit of magic too, it helps calm the waters and direct ships and their hapless sailors back to safety.
Interviewer: What's the worst thing you've faced at sea?
Nerissa: There's been some giant sea monsters on occasion. Other... children of the sea. One in particular was a giant sea serpent who kept healing itself, the thorny bastard. But I was able to whittle it down before it got me. I've taken down lots of beasts who thought they'd best me.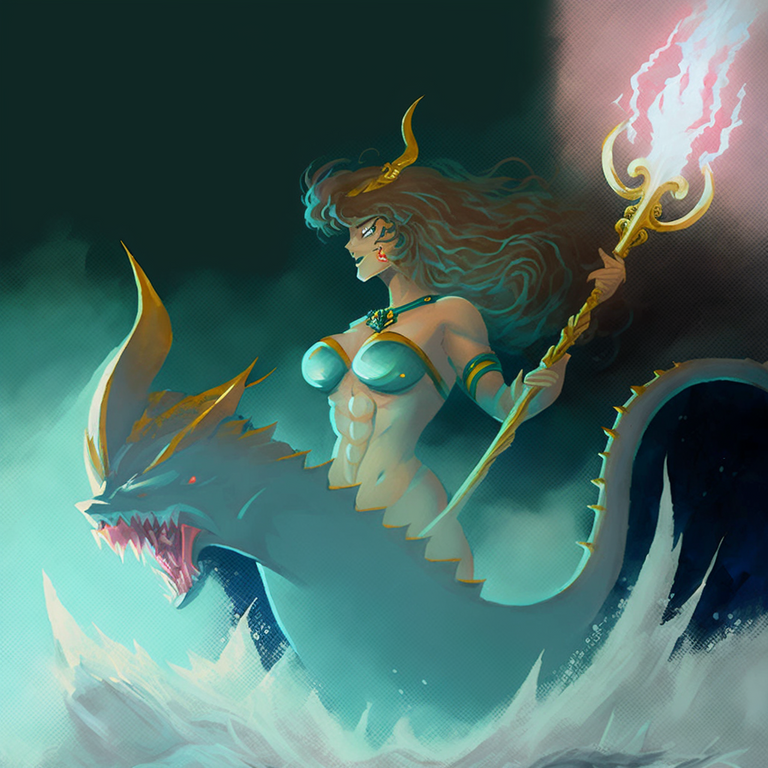 Interviewer: What do you like to do?
Nerissa: Walking down the beach. Swimming in the ocean. Holding my trident and staring solemnly into the horizon.
Interviewer: What don't you like to do?
Nerissa: This thing they call "reading". It's boring and those tiny, complex, and repetitive drawings they call "letters" don't make any sense. I prefer... basic things.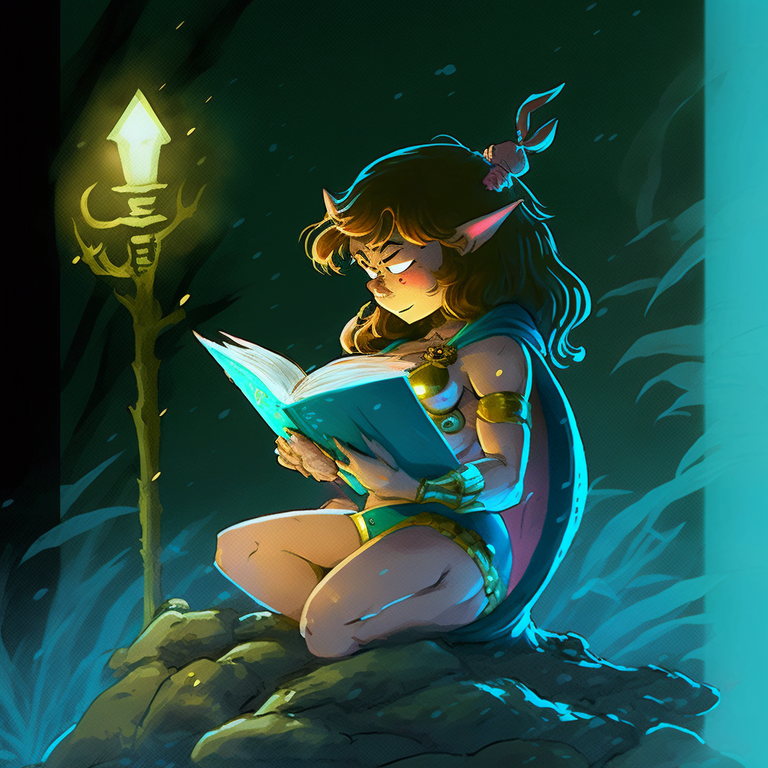 Interviewer: Can I see your trident? They say it's magical.
Nerissa: Yes, indeed. Through this trident, given to me by the ocean, I can cast powerful magic and can control the seas. It's my most prized possession.
Interviewer: Who is your favorite superhero?
Nerissa: Not Aquaman. Clearly, it should've been Aquawoman, starring me. No, my favorite is Groot. He's...grounded.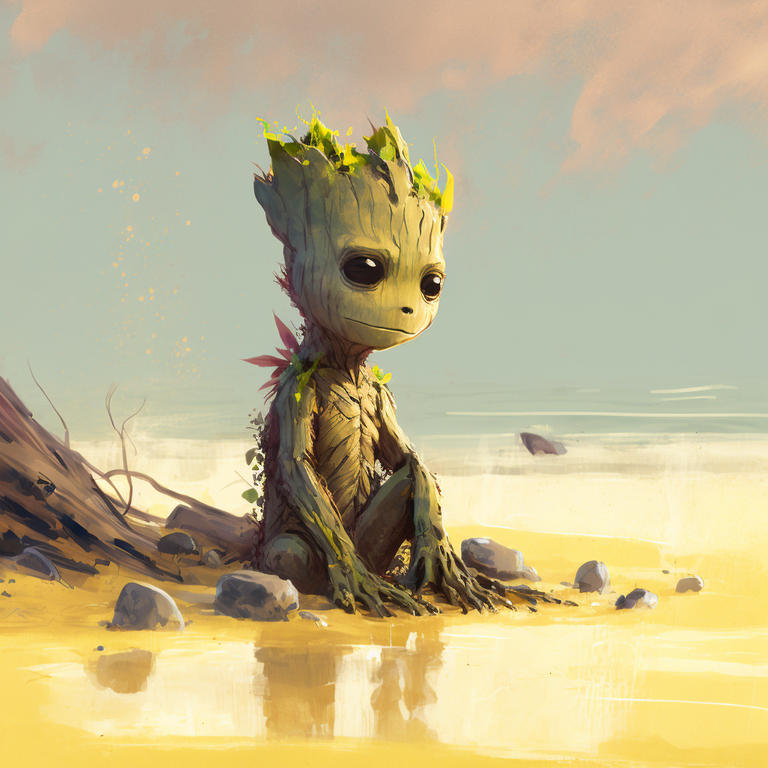 Interviewer: What's your punch line?
Nerissa: "The Waves are coming".
Interviewer: You're known as a powerful warrior. Care to share a battle?
Nerissa: Yes, of course. Here's one where I...fight myself. It's in the battle of the basics, which is my favorite setting. On both sides, I deal massive damage, though the Divine Shield does cause me some problems. Ultimately, I beat myself - the way it should be.
Battle Link: https://splinterlands.com?p=battle&id=sl_49bf5ccfe1d283b334be5e80bd276a4b&ref=bravetofu
Nerissa Tridawn - Master of the Basics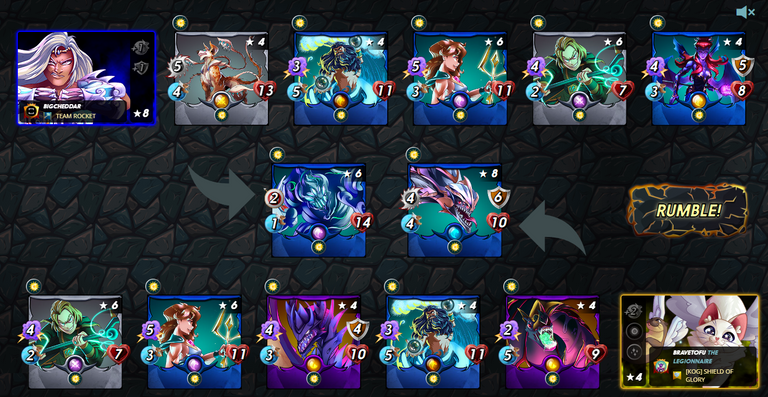 Interviewer: Got time for some glamour shots?
Nerissa: Every shot is a glamour shot.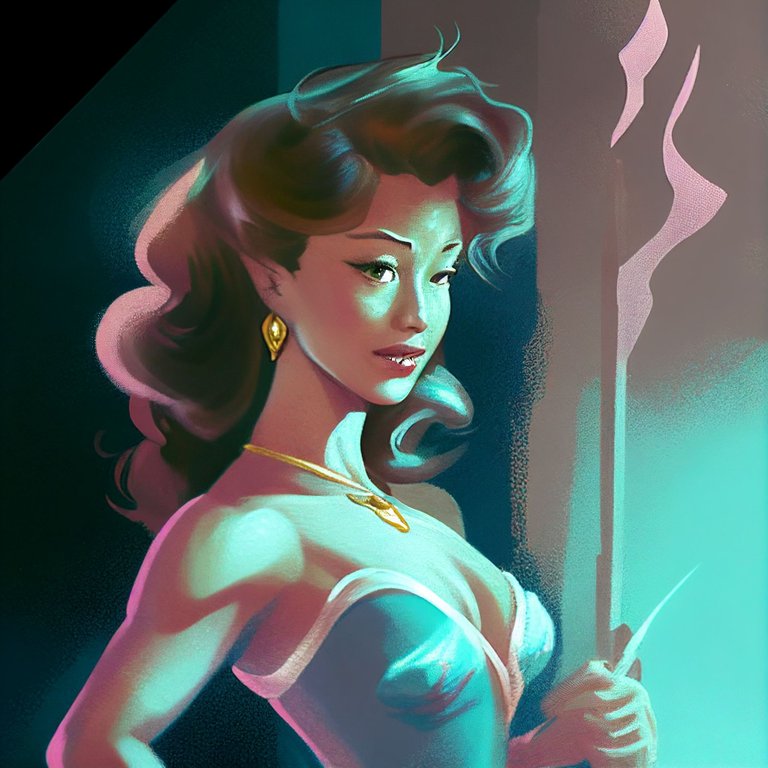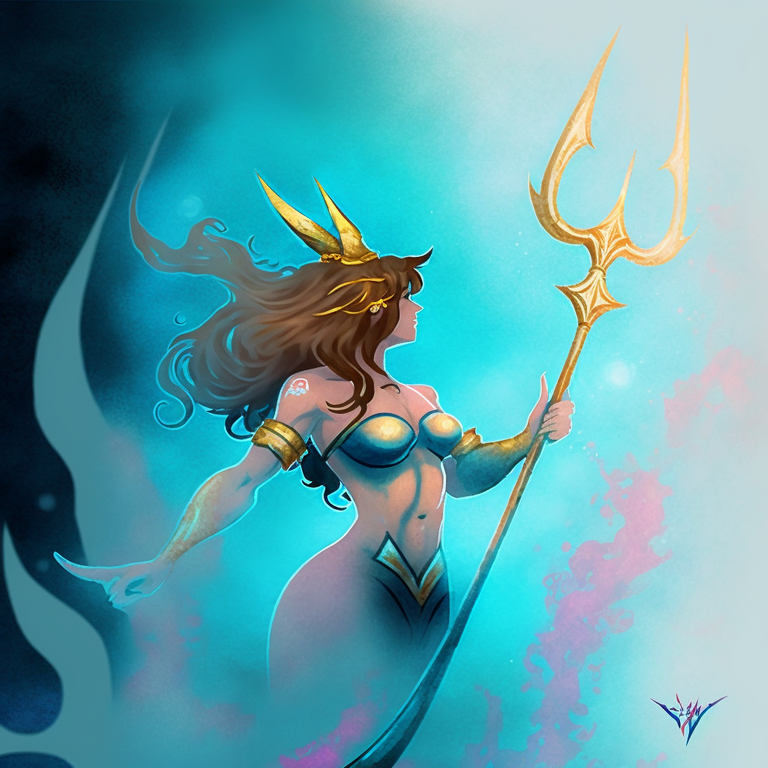 All of the art for this post was made with Midjourney, using the original art by Splinterlands reimagined in the style of Tyrus Wong
---
---