YELLOW [ENG] -||^\20/^||- [SPA] AMARRILLO
Dear fellow social blockchain
HIVE BLOG
in general. After several months away from this unique platform, I am very pleased to greet you all again, and especially my fellow community members
HIVE GAMING
. It is my hope that health will remain in each of your homes and in the homes of your family and friends.
English
If our daily life had already deteriorated enough with the covid-19 pandemic, now, to top it all off, the tension arising from the Russian-Ukrainian war has been added to this tragedy. This new war is going to convulse the world even more than it already was. And the longed-for world peace is getting farther away every day. Times do not seem to be improving at all; on the contrary, there is the expectation that the worst is yet to come. However, it is in bad times that optimism must regain its inestimable value and strength. So, having the opportunity to write again, even a little, can help us to relax and bring some calm to our restless soul.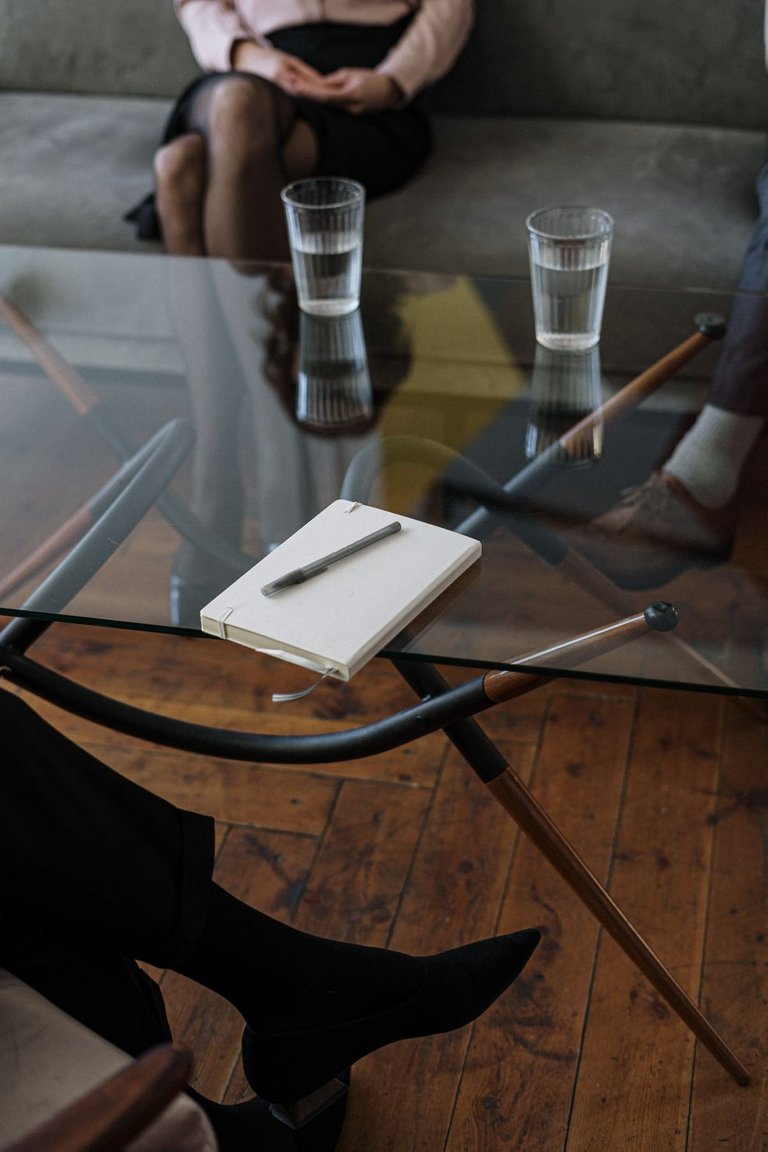 Last May 29th (29-06-2022), as every last Sunday of this month, we celebrated in Venezuela, my native country, the day of the tree. Our national tree is the
Araguaney
(
golden flower tree
). The Araguaney is characterized for being a hardwood tree that has been used in public lighting poles and as railroad ties. But it is best known for its beautiful and striking foliage. Since the month of May it can be seen adorning,
with its bright yellow flowers
, almost the entire geography of the country.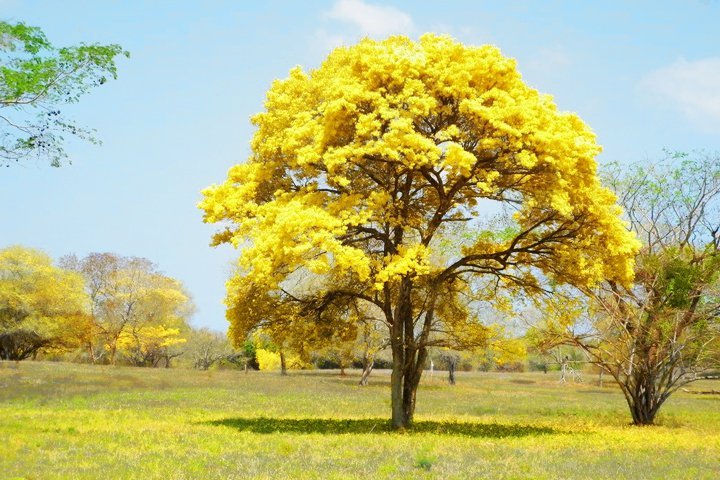 This little preamble, about the golden flower tree, is the ideal framework to introduce a puzzle video game presented to us by the group
Bart Bonte
. This team of video game designers have a special
predilection for the use of bright colors
when developing their games. They have done so with the games
Green
,
Red
and of course with the game that I am pleased to tell you about today, dear friends, and which could have no other name than
YELLOW
.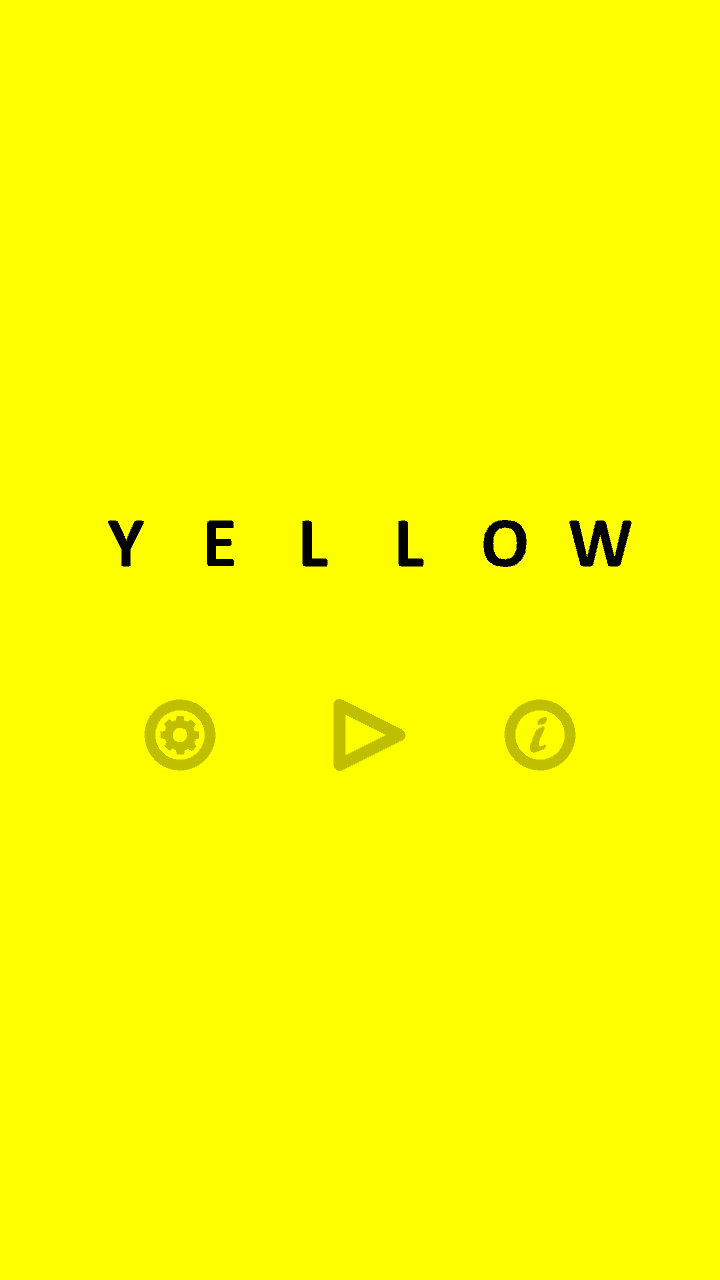 The story of a video game can be or seem simple and even more so when it is about "just" filling the screen of our cell phone with yellow color. However, in the simplicity often hides the magic and the art that can allow us to obtain a high degree of playful enjoyment and at the same time provide a maximum of exercise to our mind. Perhaps in the simplicity we find the main reason that led the developer to put it there at our fingertips. Originality, intelligence and joy have always been related to the color yellow. So we should not miss this great colorful opportunity. 50 levels full of high difficulty puzzles will be part of the playability of the Yellow videogame. Its control system is basically focused on the way we touch the screen of the cell phone. We will have plenty of fingers to move around. We can practically do all the handling of the game using only one finger. Our brain as a central computer will remain fully activated working on using logic and ingenuity to achieve harmoniously unite all the elements that allow us to dye the entire screen yellow.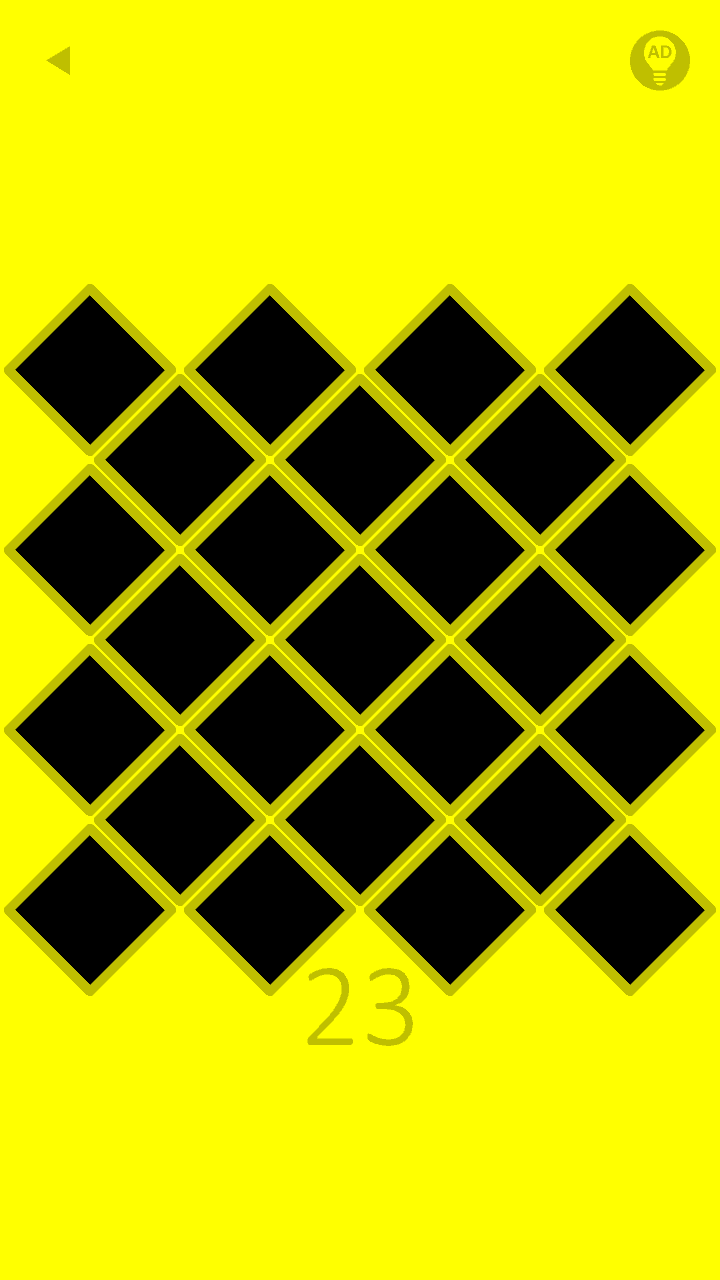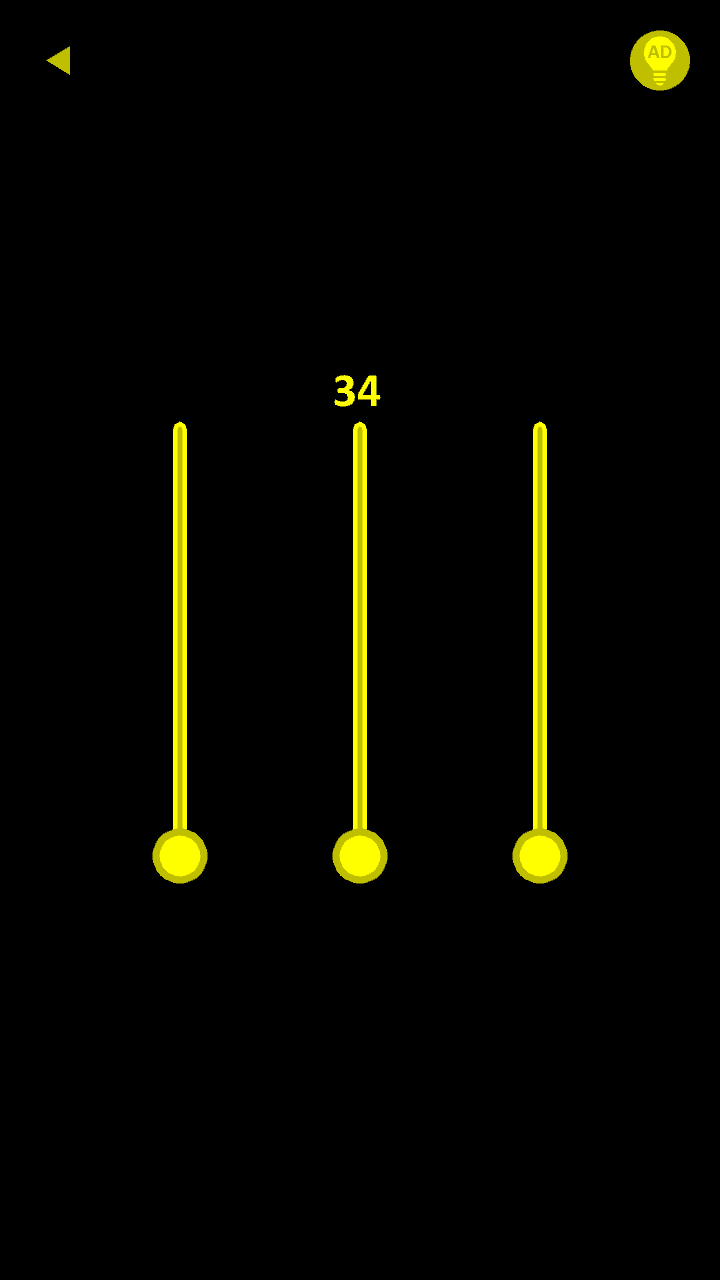 A splurge of the color yellow, which undoubtedly lives up to its name, is the characteristic that stands out in the design of the graphics of this very particular game. As an added bonus, the clever combination of yellow and black gives a striking vitality to all its planes. The graphics brings us, in a single pull, to that world of figures typical of puzzle games, which immediately signal the quality and difficulty of the puzzles, and is accompanied by a discharge of excitement and interesting emotions. Visually it can be said that it is very warm and pleasing to our eyes.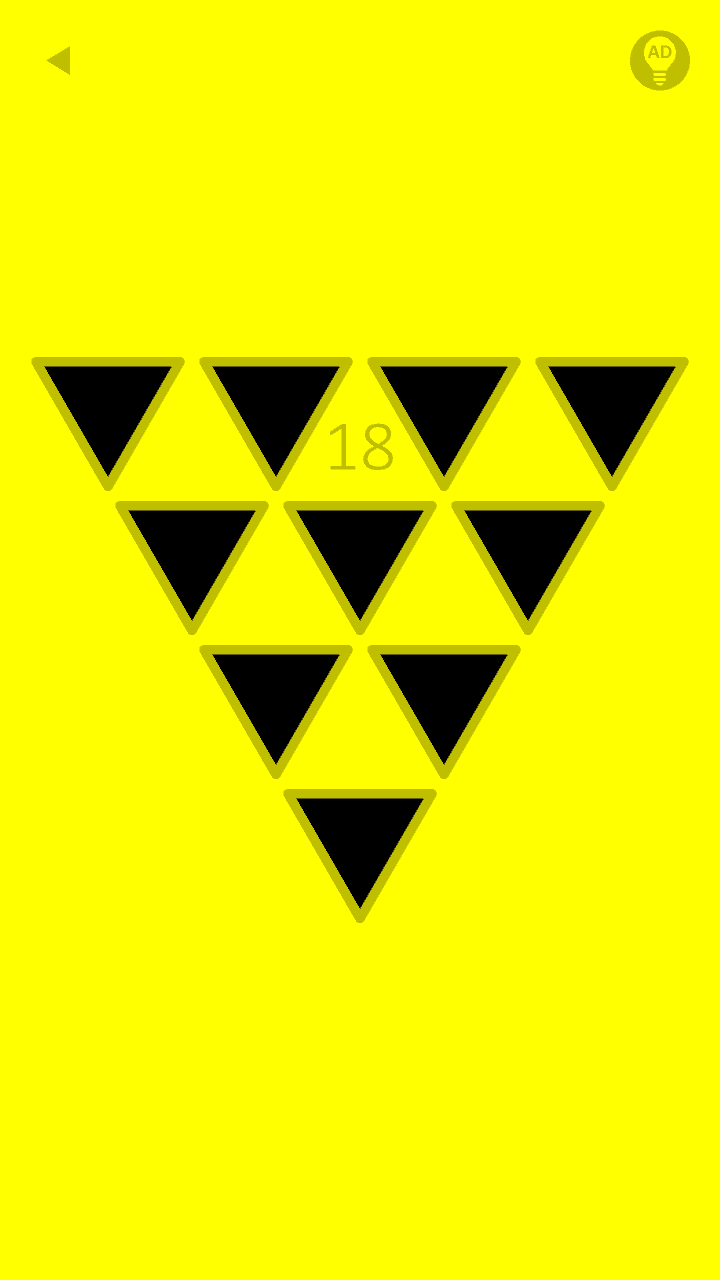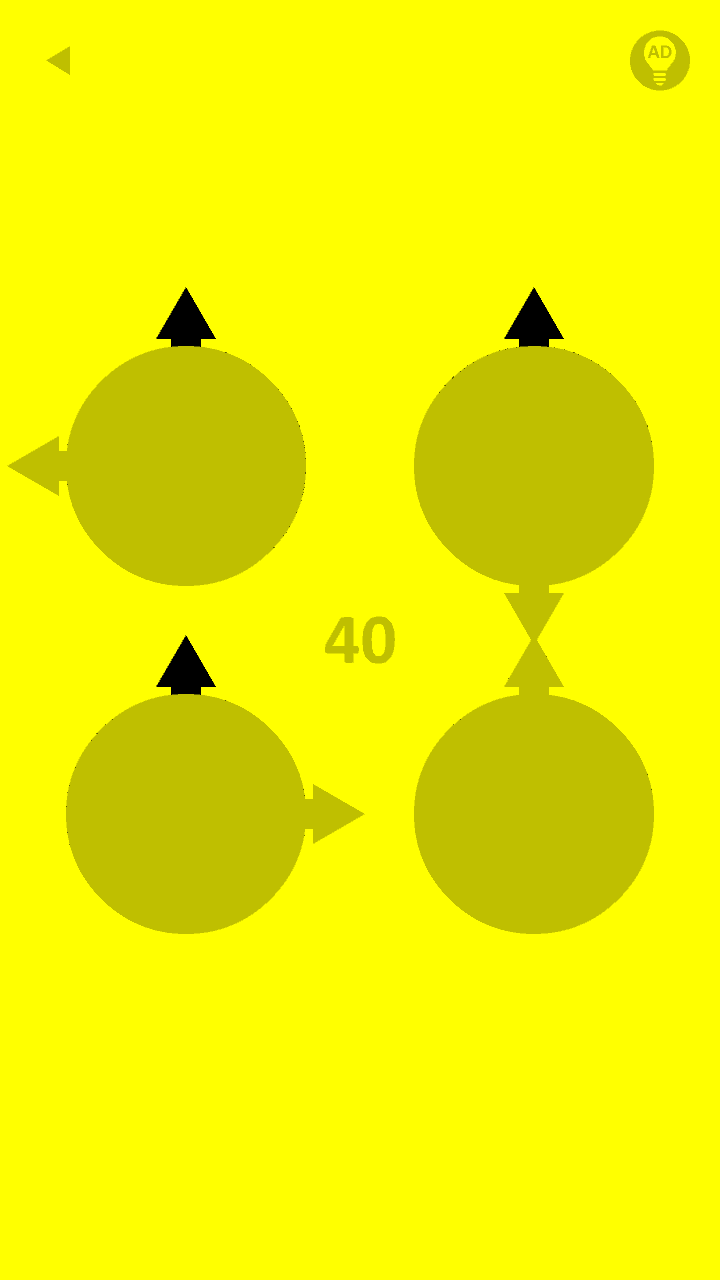 One might think, at a certain moment, that the selection of music for a game with the characteristics of Yellow, did not require much effort or dedication. But far from any conjecture, behind the sounds that accompany each level of this game, you can perceive the hard work of a game designer with a prodigious mind, determined to select the best combinations of sounds to present an excellent product. He has found the best way to harmonize new musical elements with other perhaps "complex" to let us hear, in the end, a work with a brutal and overwhelming simplicity. Musical simplicity that when merged with all the other features that make up a video game, shapes a very ingenious single whole, which easily engages the user and manages to keep him immersed in the game. Full entertaining and too much at ease with the melodies that reach your ears. In short, the designer has managed to select, starting from an intricate number of notes, a final musical product of a simply extraordinary simplicity able to fascinate the most demanding player.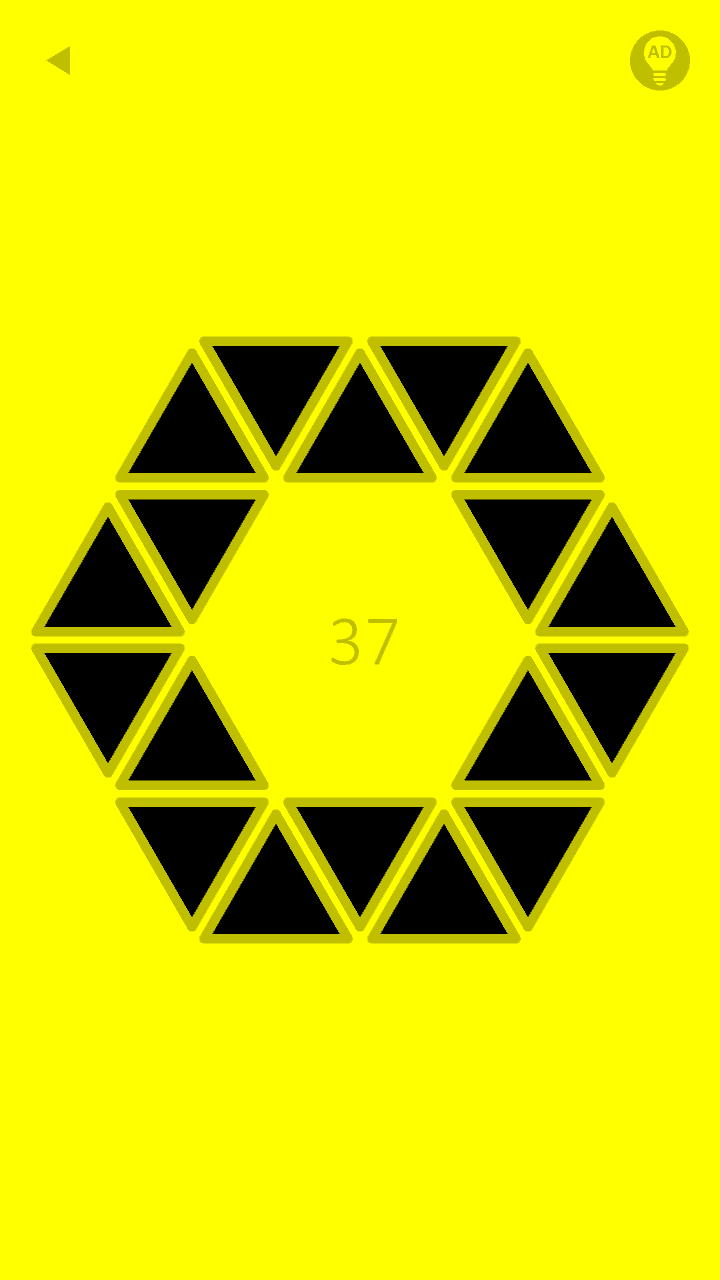 Filling our daily lives with color, as much as possible, can make the difference between seeing the glass half full and not half empty. A video game like Yellow achieves, among others, two very useful objectives for these difficult times we live in. On the one hand, it transmits positive feelings of hope and a better future. And on the other hand, it allows us to continue in the wave of taking care of the central part of our nervous system and the one that controls our cognitive and emotional functions.
"Yellow is a very favorable vibration for mental or intellectual activity, as it promotes a clear state of mind. Yellow increases your consciousness and relieves depression, sadness or any kind of despondency. Yellow vibration foods are: pineapples, bananas, grapefruits, lemons and corn.
Tae Yun Kim
See you soon and good health to all dear colleagues
.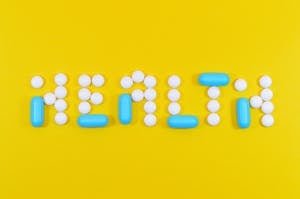 Resources:
I wholeheartedly thank the

Bart Bonte

team of developers for the excellent job they have done in designing the

YELLOW

video game and especially for making it 99.75% free of charge available to us.
I have no words to express my deep gratitude to all the people who make up the translator's platform

Deepl

in full. Thanks to the excellent and professional translation work that you do, I can complement everything I write on the Hive Blog platform. Thank you very much indeed...
All content has been Translated with www.DeepL.com/Translator (free version)
An infinite thanks to all the photographers who make up the

Pexels

portal, and to all their team, who have had the generosity and kindness, to say the least, to make available to us true photographic gems, and to authorize us to make good use of them for free. And above all, because these photographic beauties are free of copyright. Thank you very much...
This post has been written by me,

always with the support of my cell phone brand : Xiaomi-Redmi Go 8. Model M1903C3GI. This feisty
team is about to complete three years in my service. And it has faithfully covered all my expectations. I hope to continue counting on its good performance for much longer.

Español
Estimados compañeros de la cadena social de bloques
HIVE BLOG
en general. Luego de varios meses alejado, de esta singular plataforma, me complace mucho saludarlos a todos nuevamente, y de manera muy especial a los compañeros de la comunidad
HIVE GAMING
. Es mi esperanza que la salud permanezca en cada uno de sus hogares y en el de sus familiares y amigos.
Si ya nuestro devenir diario estaba bastante deteriorado, con la pandemia del covid-19, ahora, para colmo, *se le suma a toda esta tragedia la tensión surgida de la guerra ruso-ucraniana. Esta nueva guerra viene a convulsionar al mundo aun mas de lo que ya estaba. Y la tan anhelada paz mundial se distancia cada día mas. Los tiempos no parecen mejorar en lo absoluto, al contrario, surge la expectativa de que falta por llegar lo peor. Sin embargo, es en los malos tiempos cuando el optimismo debe recobrar su inestimable valor y su fuerza. Así que, tener nuevamente la oportunidad de escribir, aunque sea un poco, puede ayudar a relajarnos y ha traer algo de sosiego a nuestra inquieta alma.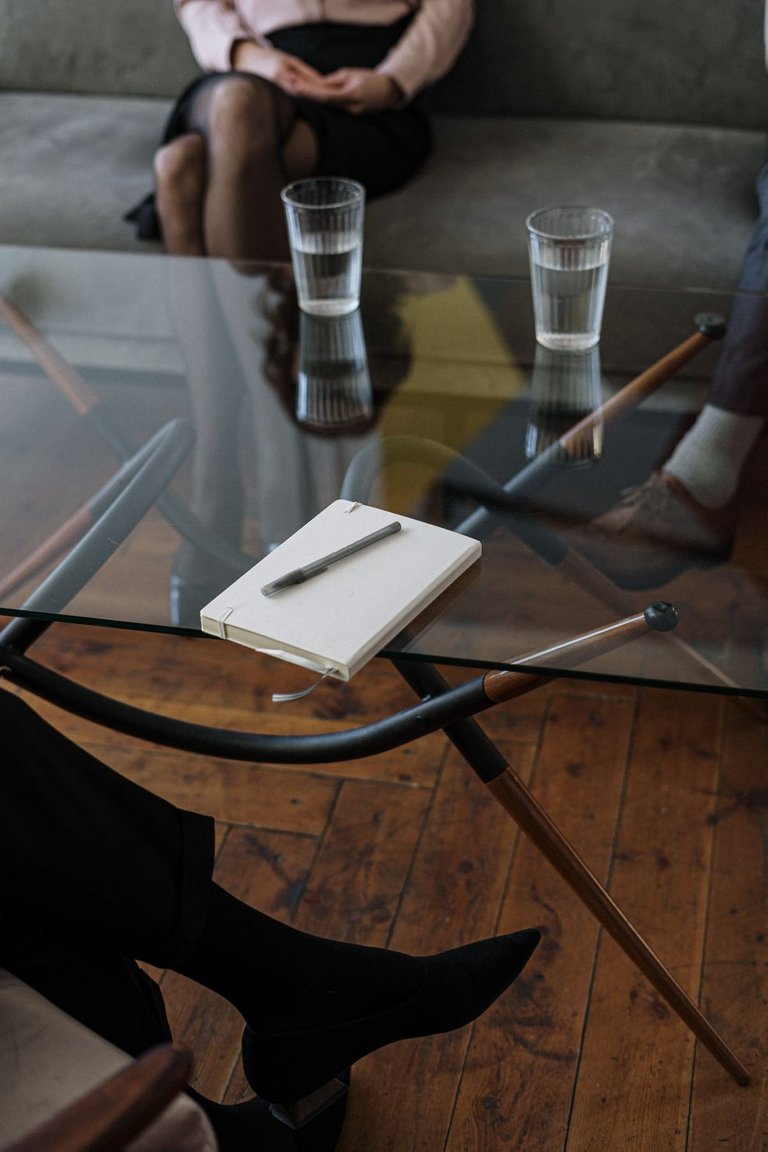 El pasado 29 de mayo (29-06-2022), como todos los últimos domingos de este mes, celebramos en Venezuela, mi país natal, el día del árbol. Nuestro árbol nacional es el
Araguaney
(árbol de la flor de oro). El araguaney se caracteriza por ser un árbol de madera dura que se ha utilizado en postes del alumbrado público y como durmientes para los rieles de los ferrocarriles. Pero se le conoce más por su hermoso y llamativo follaje. Desde el mes de mayo se le puede ver adornando, con sus fulgurantes flores de color amarillo intenso, casi toda la geografía del país.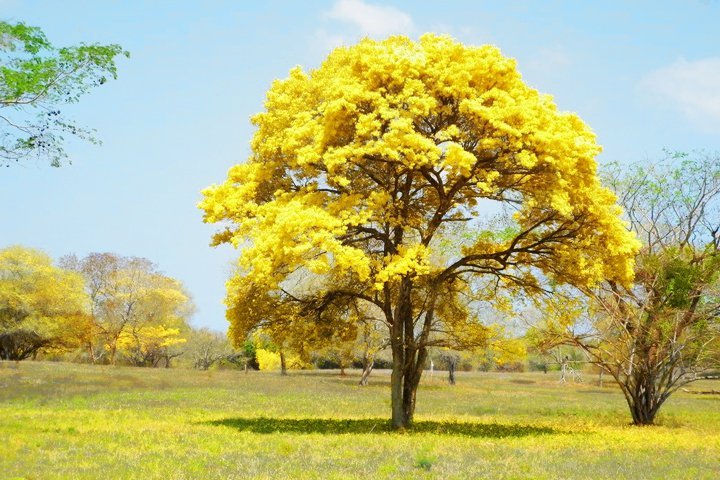 Este pequeño preámbulo, acerca del árbol de la flor de oro, es el marco ideal para hacer la introducción a un videojuego de rompecabezas que nos presenta el grupo
Bart Bonte
. Este equipo de diseñadores de videojuegos tienen especial predilección por el uso de los colores brillantes a la hora de desarrollar sus juegos. Así lo han hecho con los juegos
Green
,
Red
y por su puesto con el juego que hoy tengo el gusto de comentarles, estimados amigos, y que no podía tener otro nombre que
YELLOW
.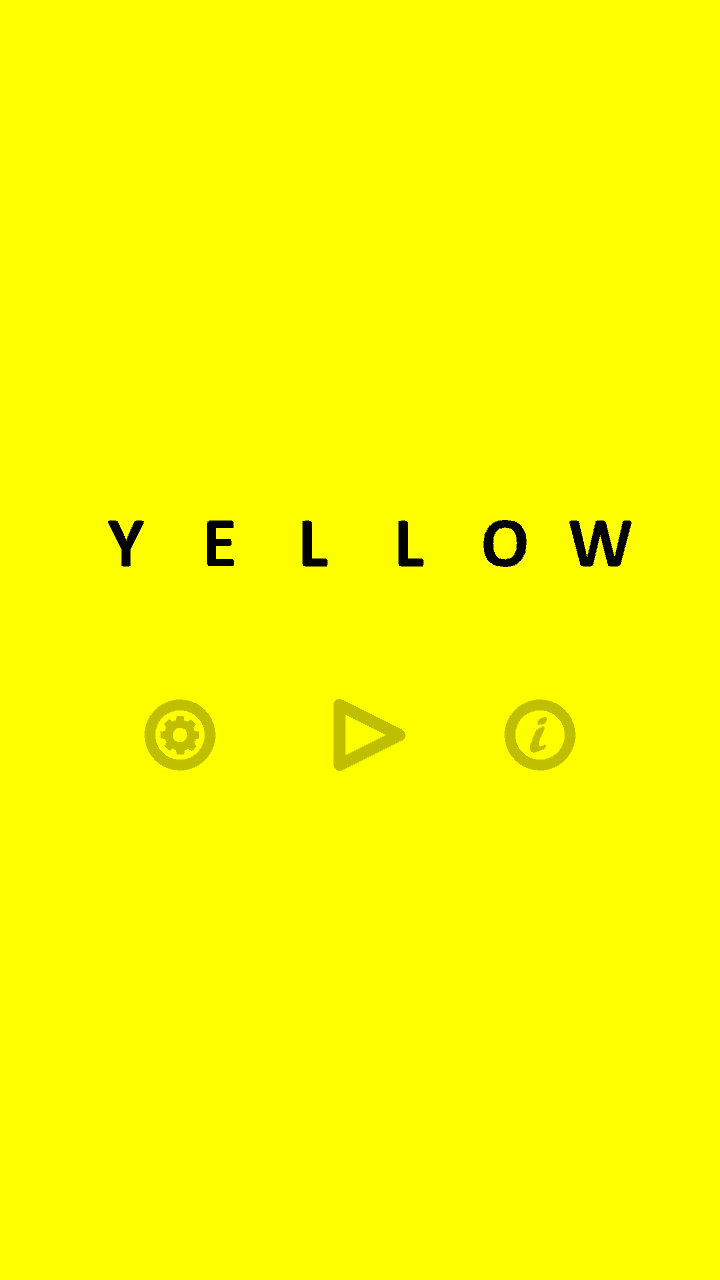 La historia de un videojuego puede ser o parecer sencilla y más cuando se trata de "sólo" llenar la pantalla, de nuestro teléfono móvil, de color amarillo. Sin embargo, en la sencillez muchas veces se esconder la magia y el arte que nos puede permitir obtener un alto grado de disfrute lúdico y al mismo tiempo proporcionar un máximo de ejercicio a nuestra mente. Quizás en la sencillez encontremos la razón principal que llevo al desarrollador a ponerlo allí al alcance de nuestras manos. La originalidad, la inteligencia y la alegría se han relacionado siempre con el color amarillo. Así que no deberiamos perder esta gran colorida oportunidad . 50 niveles llenos de acertijos de alta dificultad van a formar parte de la jugabilidad del videojuego Yellow. Su sistema de control está concentrado básicamente en la forma como toquemos la pantalla del teléfono celular. Nos sobraran los dedos para movilizamos. Prácticamente podemos hacer todo el manejo del juego utilizando un solo dedo. Nuestro cerebro como computador central permanecerá completamente activado trabajando en utilizar muy acertadamente la lógica y el ingenio para lograr unir armoniosamente todos los elementos que permitan ***teñir de amarillo la totalidad de la pantalla.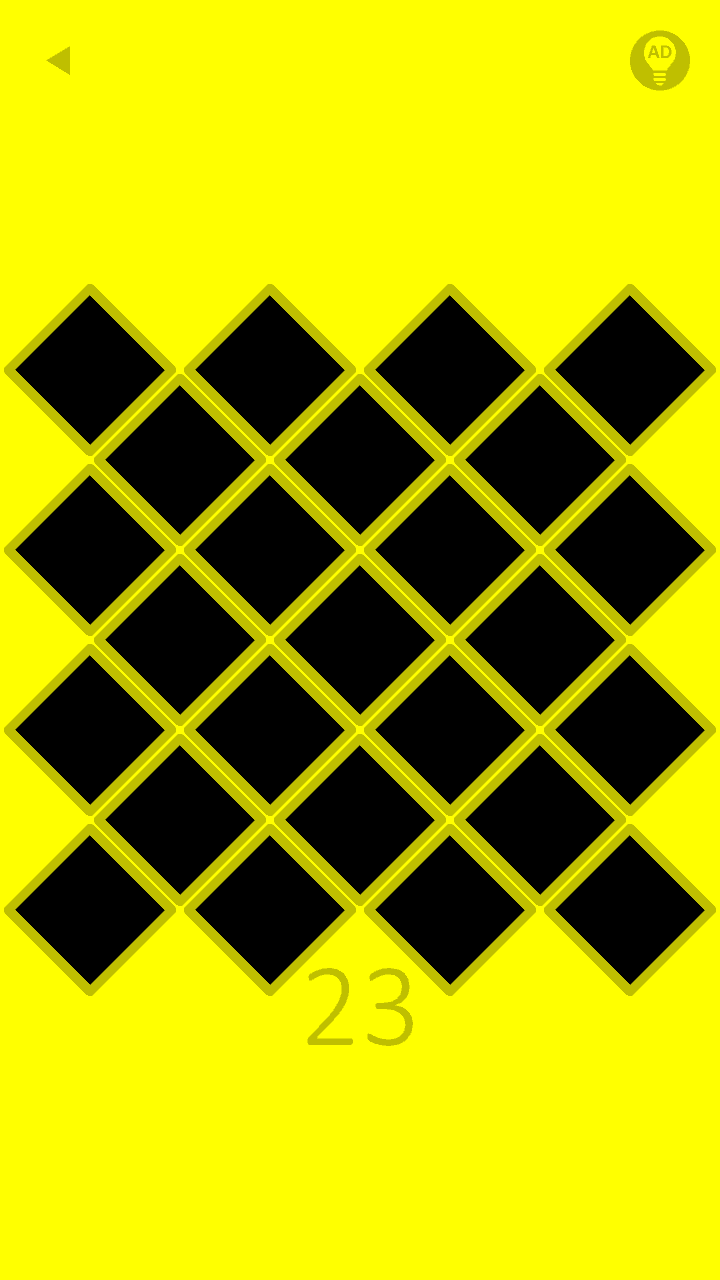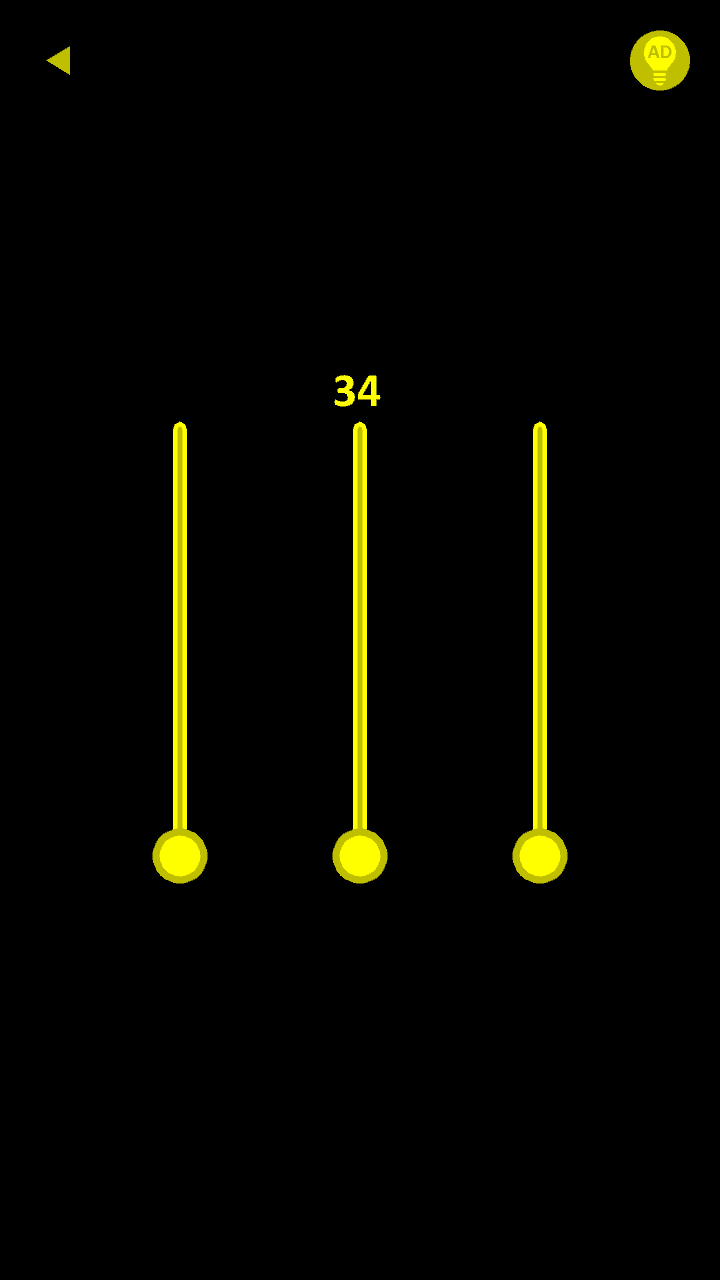 Un derroche del color amarillo, que sin dudas hace honor a su nombre, es la característica que sobresale en el diseño de los gráficos de este juego tan particular. Como un extra, la atinada combinación del color amarillo con el color negro le imprime una llamativa vitalidad a todos sus planos. La grafía nos acerca, de un solo tirón, a ese mundo de figuras propias de los juegos de rompecabezas, que señalan inmediatamente la calidad y la dificultad de los acertijos, y que viene acompañada de una descarga de excitación e interesantes emociones. Visualmente se puede decir que es muy cálido y agradable a nuestros ojos.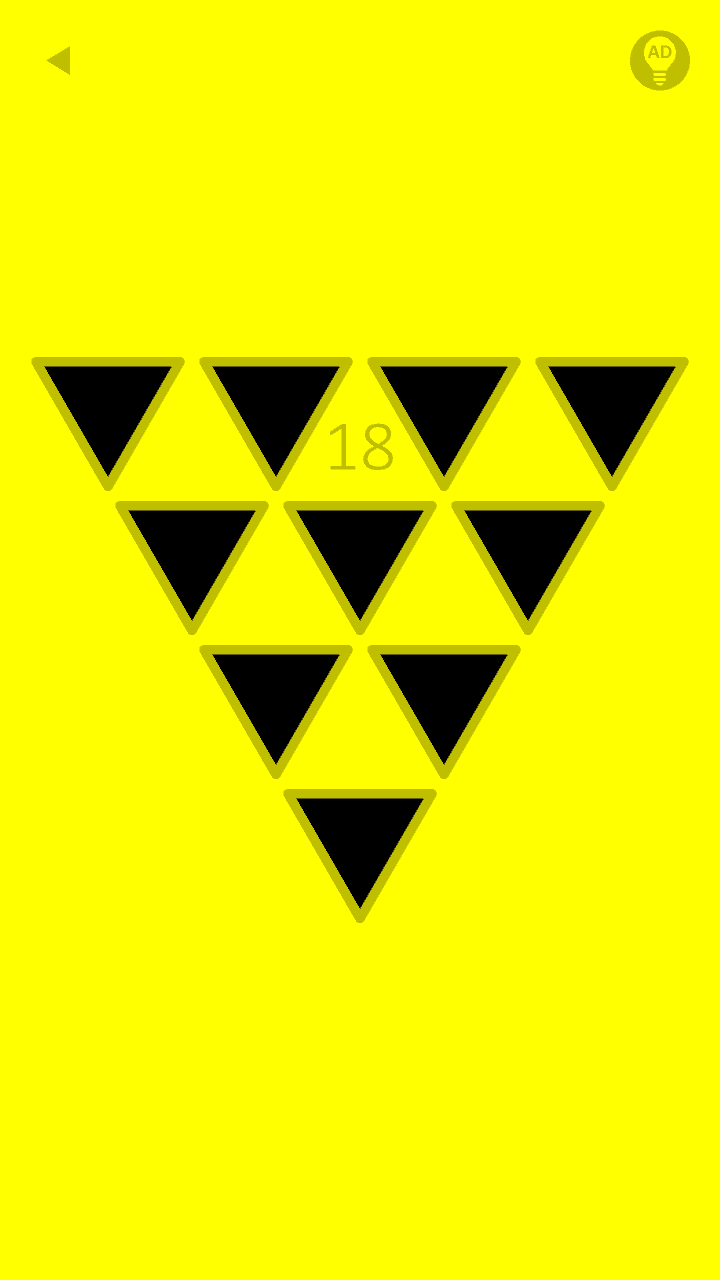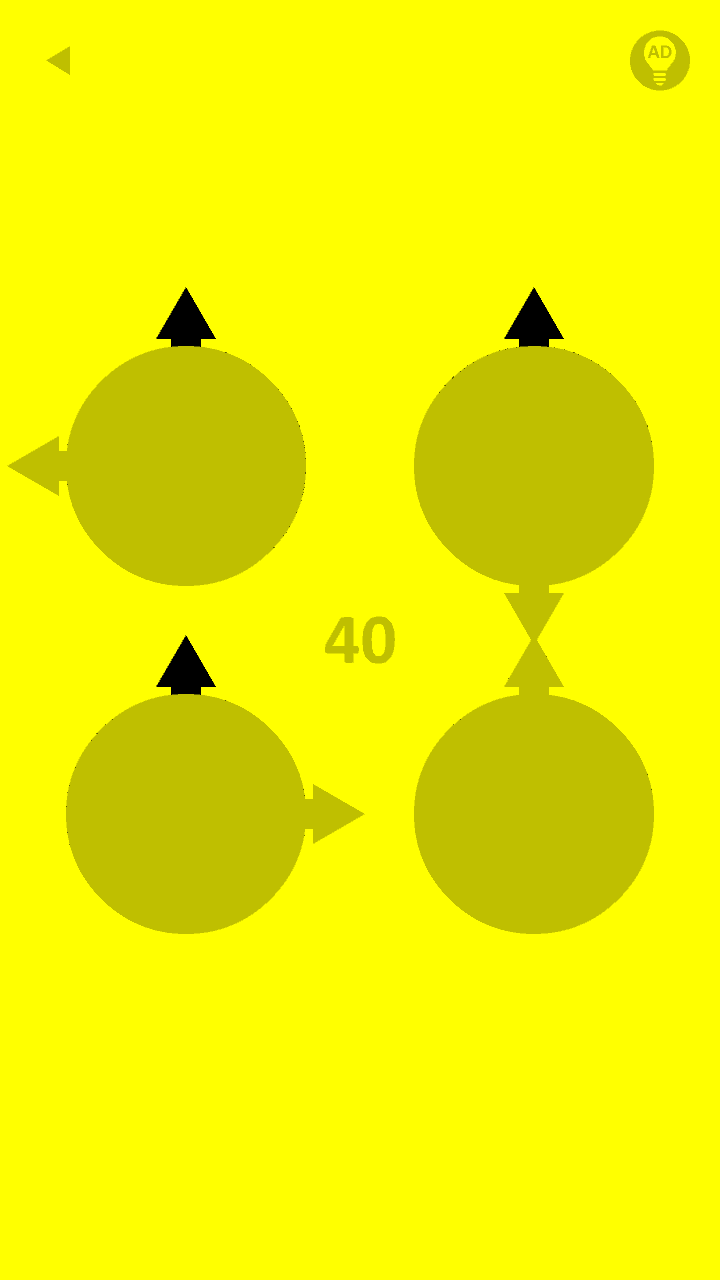 Se pudiera pensar, en un momento determinado, que la selección de la música, para un juego con las características de Yellow, no haya requerido de mayor esfuerzo o dedicación. Pero lejos de cualquier conjetura, detrás de los sonidos, que acompañan cada nivel de este juego, se percibe la ardua labor de un diseñador de videojuegos con una mente prodigiosa, empeñado en seleccionar las mejores combinaciones de sonidos para presentar un excelente producto. El ha encontrado la mejor manera de armonizar elementos musicales novedosos con otros quizás "complejos" para dejarnos escuchar, al final, una obra con una brutal y abrumadora sencillez. Sencillez musical que al fundirse con todas las restantes características, que conforman a un videojuego, da forma a un todo unico muy ingenioso, que engancha facilmente al usuario y lo logra mantener inmerso en el juego. Full entretenido y demasiado a gusto con las melodías que llegan a sus oídos. En pocas palabras, el diseñador ha logrado selecionar, partiendo de un intrincado número de notas, un producto musical final de una sencillez simplemente extraordinaria capaz de fascinar al jugador más exigente.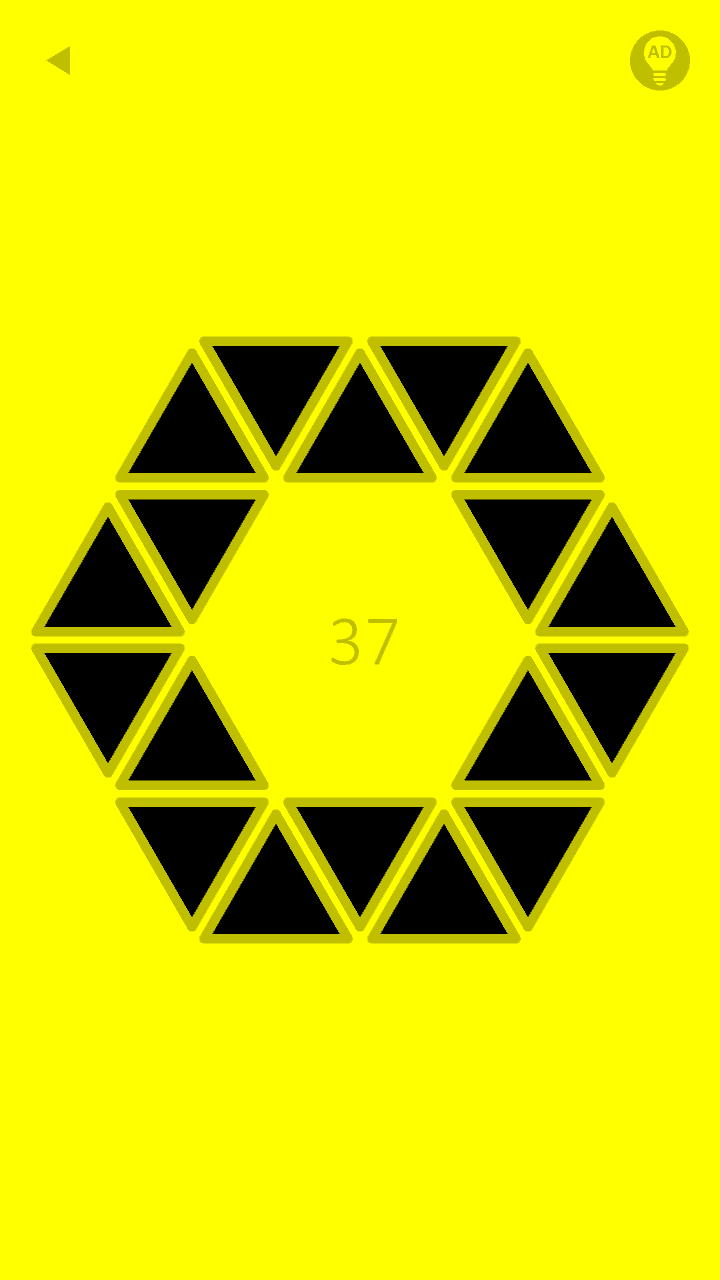 Llenar de color nuestra vida cotidiana, en la medida de lo posible, puede marcar la diferencia entre ver el vaso medio lleno y no medio vacío. Un videojuego como Yellow logra, entre otros, dos objetivos muy útiles para estos tiempos tan difíciles que vivimos. Por un lado transmite sensaciones positivas de esperanza y un mejor porvenir. Y paralelamente, permite seguir en la onda de cuidar la parte central de nuestro sistema nervioso y la que controla nuestras funciones cognitivas y emotivas.
"El amarillo es una vibración muy favorable para la actividad mental o intelectual, ya que promueve un estado mental claro. El amarillo aumenta su conciencia y alivia la depresión, la tristeza o cualquier tipo de abatimiento. Los alimentos de vibración amarilla son: piñas, plátanos, toronjas, limones y maíz".


Tae Yun Kim
Hasta pronto y mucha salud para todos estimados compañeros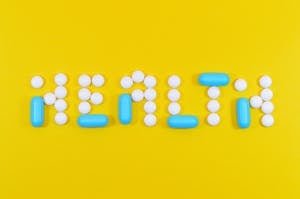 Recursos:
Agradezco de todo corazón al equipo de desarrolladores de

Bart Bonte

por el excelente trabajo que han hecho al diseñar el videojuego

YELLOW

y especialmente por ponerlo 99,75% gratuito a nuestra disposición.
No tengo palabras para expresar mi profundo agradecimiento a todas las personas que conforma la plataforma del traductor

Deepl

en pleno. Gracias al excelente y profesional trabajo de traducción, que ustedes realizan, es que puedo complementar todo lo que tengo a bien escribir en la plataforma Hive Blog. Realmente muchísimas gracias...
Todo el contenido ha sido Traducido con www.DeepL.com/Translator (versión gratuita)
Un infinito agradecimiento a todos los fotógrafos que conforman el portal

Pexels

, y a todo su equipo, que han tenido el desprendimiento y la amabilidad, por decir lo poco, de poner a nuestro alcance verdaderas joyas fotográficas, y de autorizarnos a hacer buen uso de ellas de forma gratuita. Y sobre todo, porque estás bellezas fotograficas se encuentran libres de derechos de autor. Muchísimas gracias...
Esta publicación ha sido escrita por mí,

siempre con el apoyo de mi teléfono celular marca : Xiaomi-Redmi Go 8. Modelo M1903C3GI. Éste batallador
equipo está por cumplir tres años a mi servicio. Y ha cubierto fielmente todas mis expectativas. Espero seguir contando con su buen rendimiento por mucho mas tiempo.

---
---