The Wonderful World of Fruit-i-verse
Sometimes a painting is planned from sketch down to finished product, and sometimes it magically appears as you paint it without a thought to what's coming out of your brush. Then there are times when a painting starts as one thing, and continues to change and change never seeming right; until it ends up something different all together.
A piece I started last summer of 2018 and finally finished this summer to my delight, a year later, took quite the journey from starting out to its final product. What started as a cloud elephant spouting out the world from his trunk; slowly became the delicious world of fruit-i-verse that you see here today.
Out painting at a festival, I just couldn't seem to figure out the composition and feel for the piece, as I started to cover up and change the elephant and its surroundings, it appeared to be more then it was. As I hacked away at the changes and laughed with friends at the audacity of a fruity world; Fruit-i-verse was born!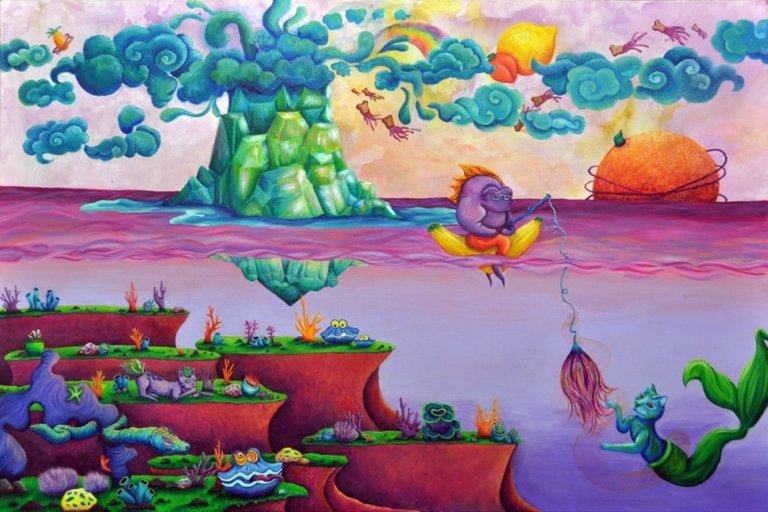 Where fish men ride banana boats while catting for purrr-maids in the Kool-aid Ocean(because you cannot fish, when you ARE a fish!). Peanut Butter Jellyfish ride the water clouds with joy; squishing their jelly tentacles together to get ahead. Orangus shines next to the Lemosun that lights the world. Everyone is joyous with a full belly of laughs.
...Hungry yet?
This piece was the start of the fruit-i-verse joy I have begun to share with everyone, but it is not the last. I have a couple pieces in the works now that have started to depict more of this tasty universe of candy color and fruity fun. I look forward to showing you more as they develop.
"Fruit-i-verse" 2019 24x36 Acrylic on Canvas
(this piece is an original of my own imagination)
**Can you find my Mario easter egg?! ;) ***
Scroll to see the artworks journey::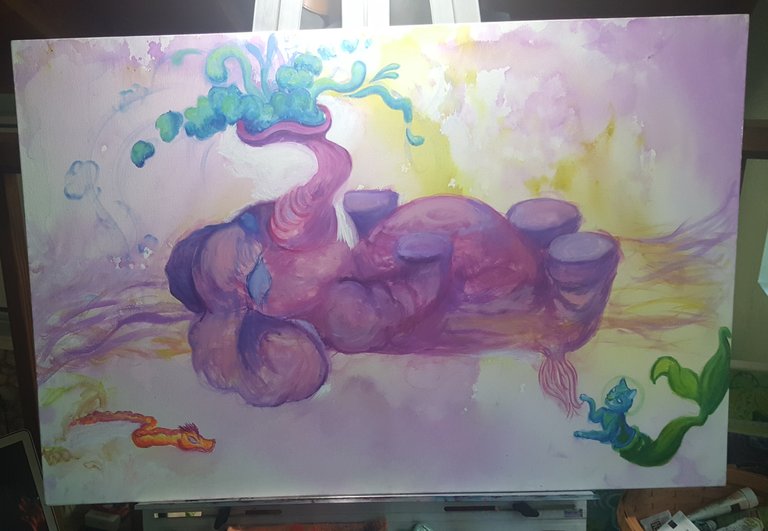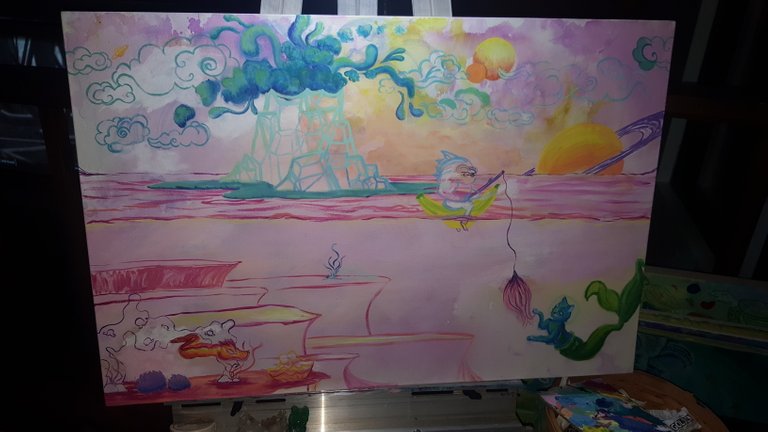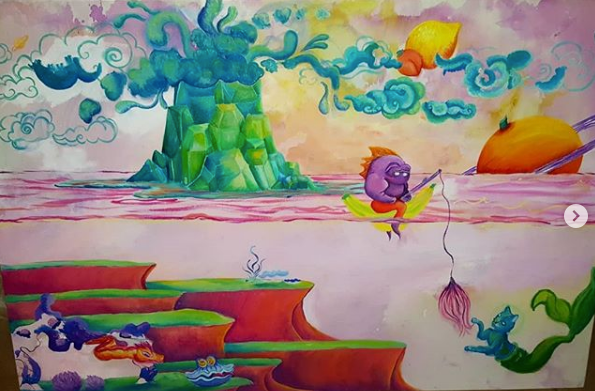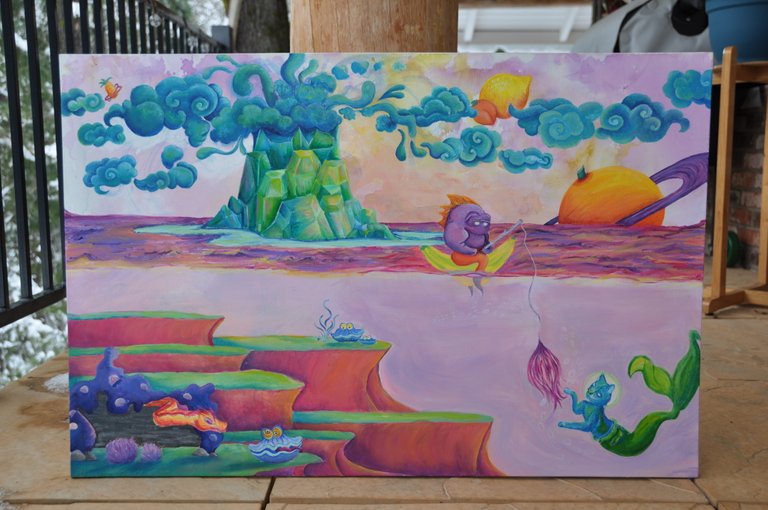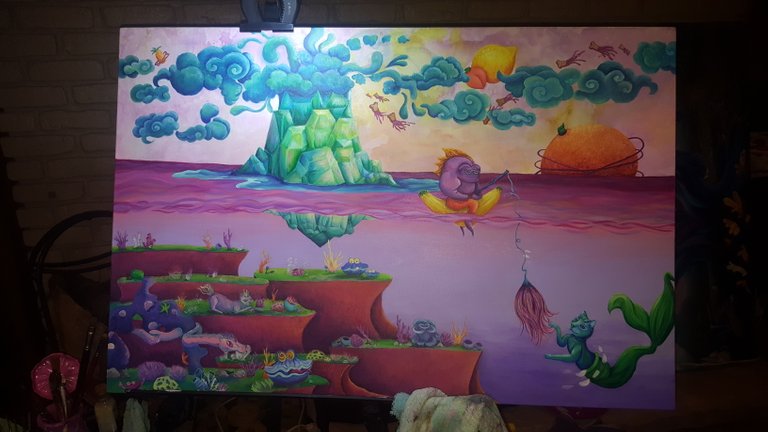 ---
---