Have you ever seen a ANTI CHALK UNIT & SALT for your HOUSE AND WATER ?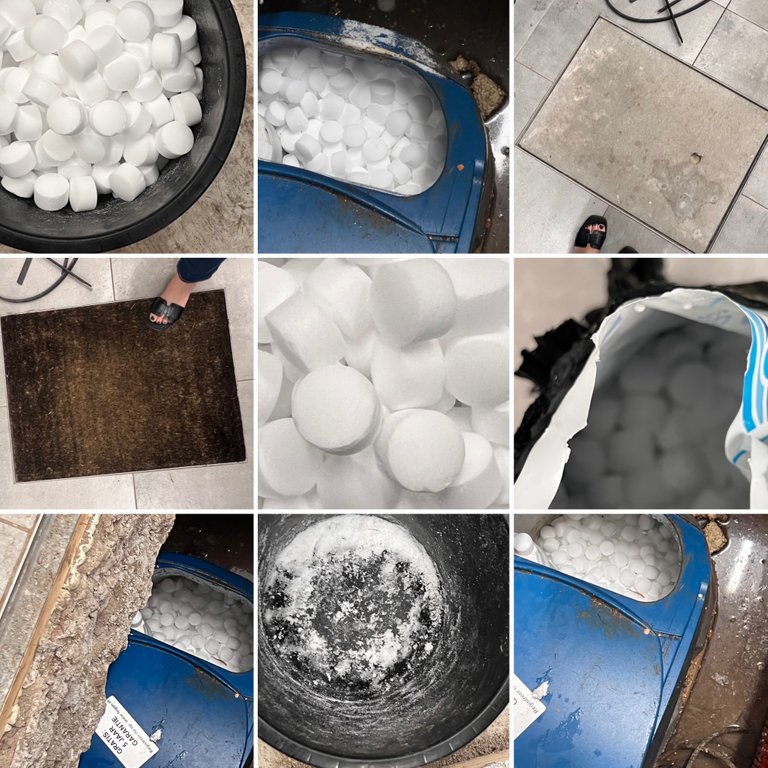 I don't know , if you know that water has a lot of chalk in it. Scientific but true. And this is what I am gonna talk about today in my blog. Water is never just water. Its scientific and natural at the same time , because it has to travel to your mouth or to the glass you want filled. In our water there are little amounts of chalk. And that is visible in the shower, but also in the sink , dishes and on every tap in our home. Because you use the taps every day multiple times. The white rash and stains are there after the water dries up.
And there are a few of those taps in places and
in the house if you count. Also the coffeemaker and the cooker for tea is also cleaner and will live longer. And stay nicer and cleaner to look at.
Well that was the before we had this monster. We have it under the home and it makes sure that all is still shiney and the appliances live longer.
Its also promised to be better for our hair, I don't know if its true but if it is than thats great to. I don't have that answer.
The water from the tap is also cleaned from other things that are in the water. Such as copper and chrome.
Its placed where the water enters the home and in our case its a unit 40 cm x 20 cm and 60 com high in the basement and easy to access.
Above is the salt that needs to go in the unit. I bought it because last week the maintenance man came and forgot to bring the sack with 25 kilogram of salt cones. It arrived at our house and I got to do the refilling this time.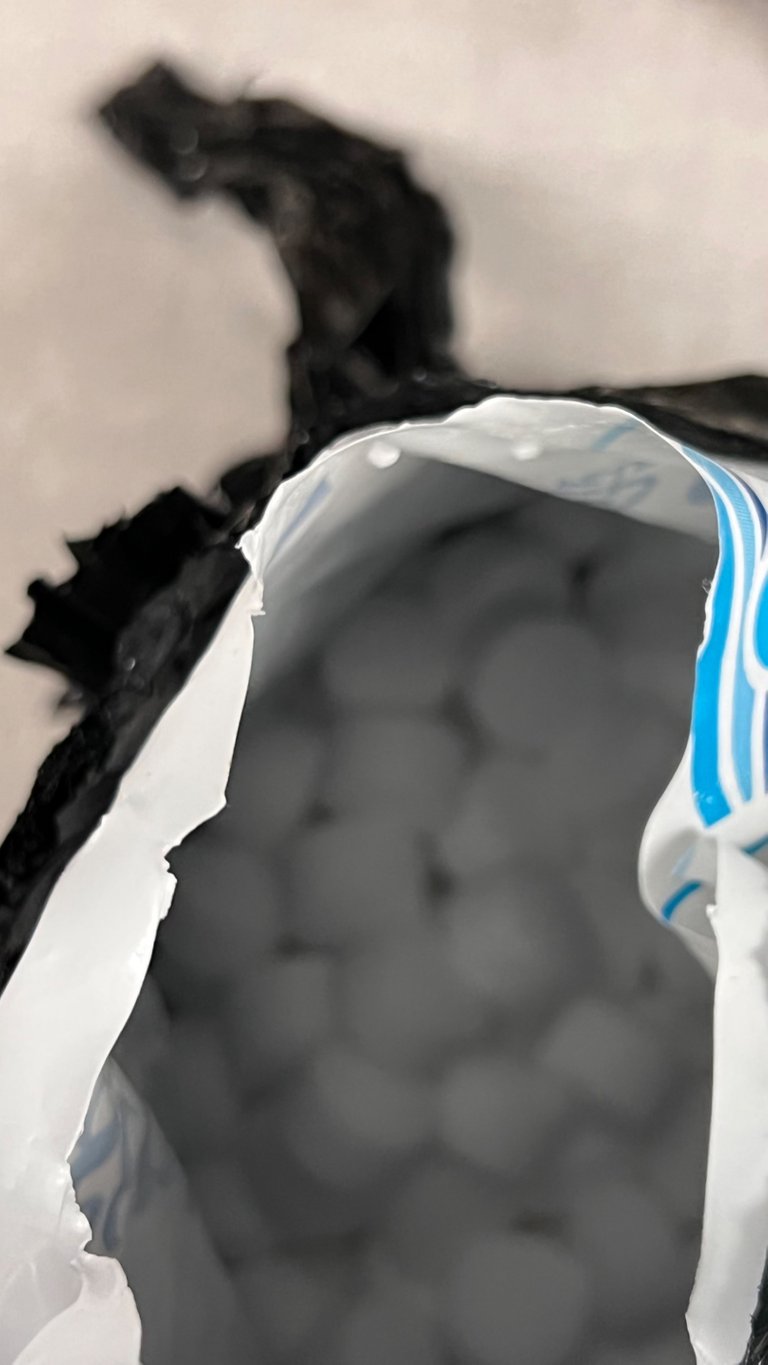 It comes in barrels of 25 kilogram and you put 1 bag in the machine and that will last in our household about 12 weeks. It costs 20 euro, so for 80 euro per year we have no stains and do not clean a coffee maker ever!
Here you see the unit , I photographed when I was finished, I didn't do a photo when I started.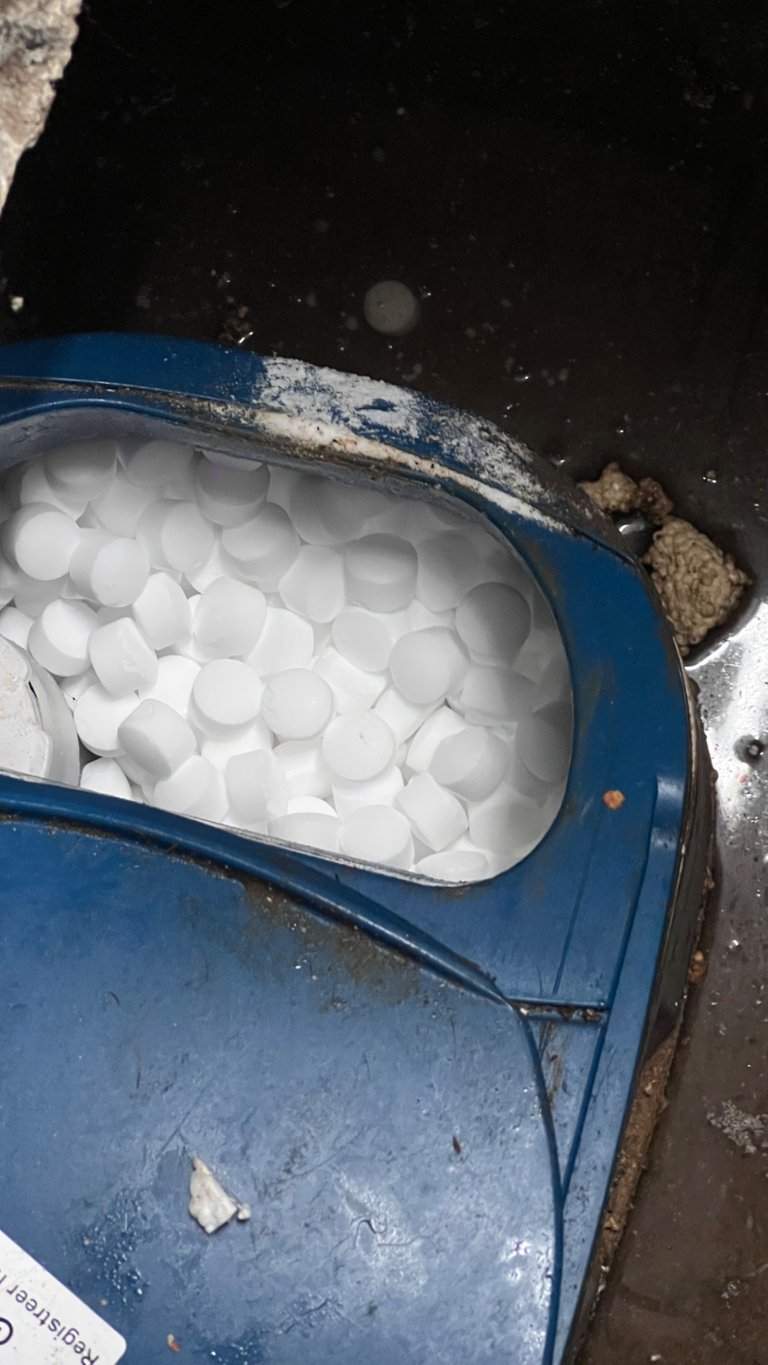 Before we got this : WATERONTHARDER I didn't know that in our water there are small amounts of minerals and metals, not a lot but micro amounts. But also copper and chrome. Not harmful for us, we even get stronger bones from calcium but again not for the kitchen appliances and my washing machine. The salt will clean the water. A must have if you know what I mean. I am teh source because I have one, I took the pictures while filling it up with new salt. And yes the feet are mine.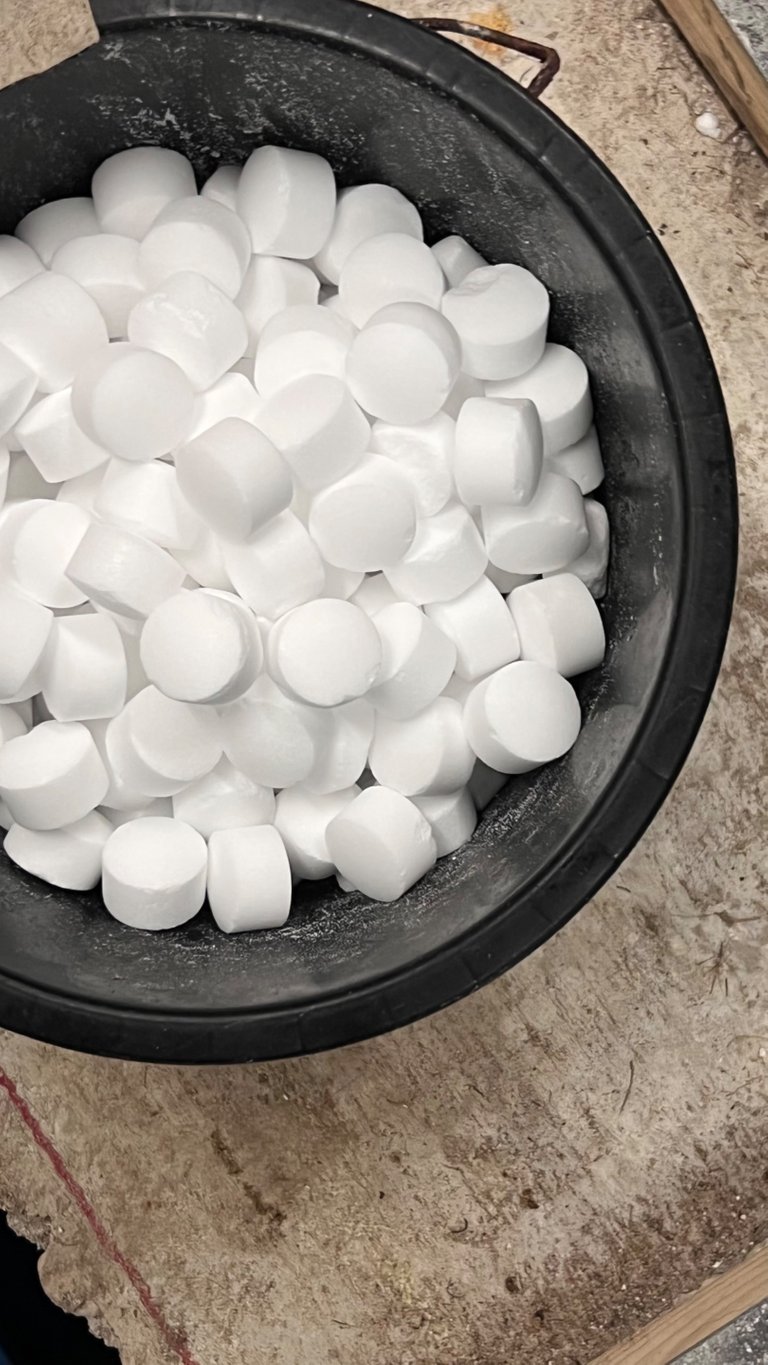 The bag was to heavy for me so I used a small bucket and filled that before pouring it into the matching.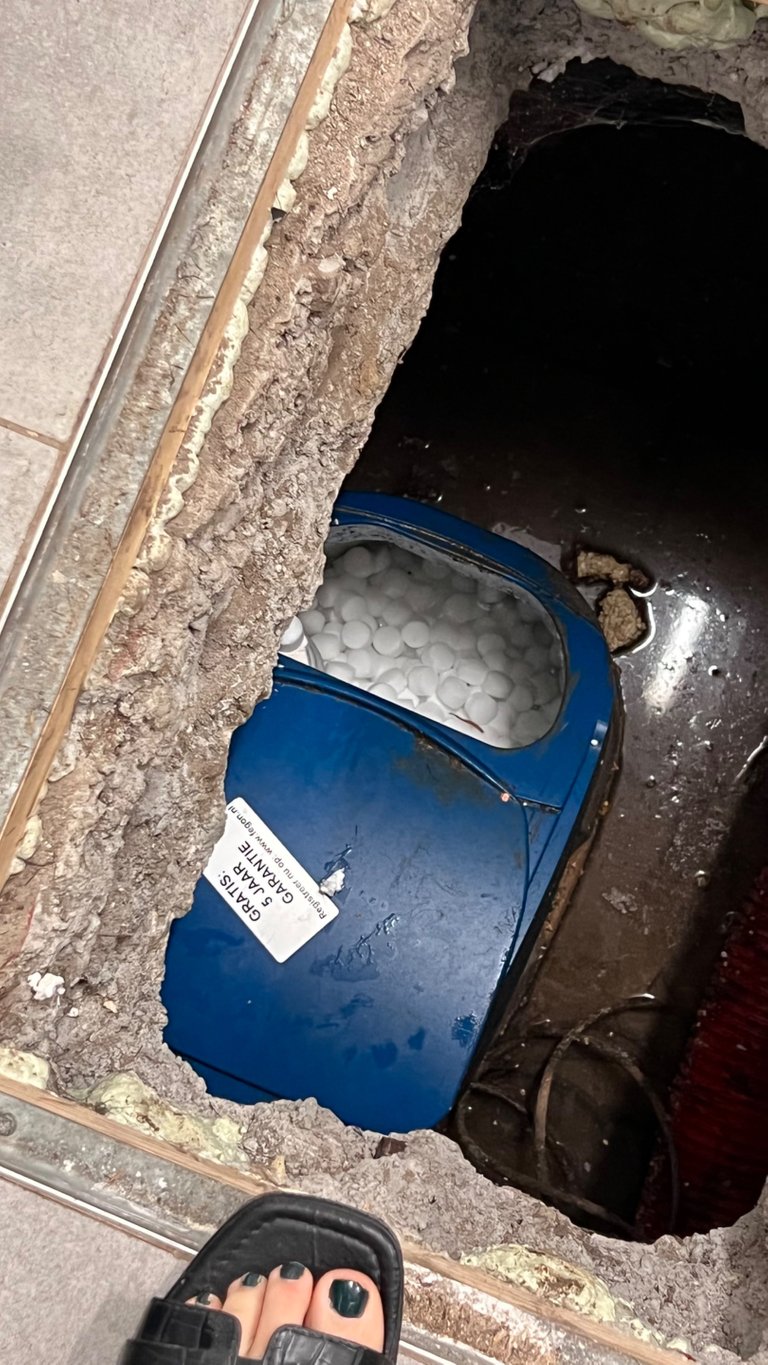 Here you see the machine is under the concreet and under the floor there is water because the last few days we had a lot of rain.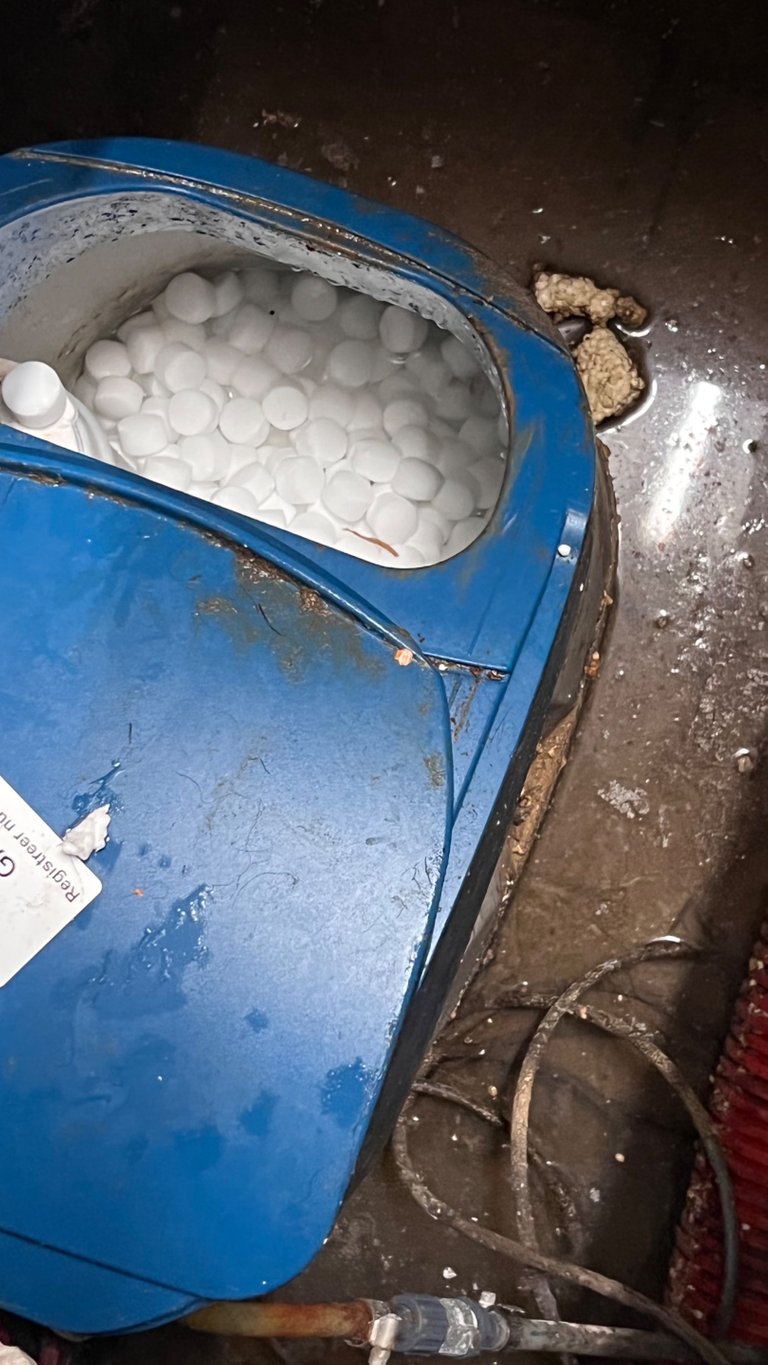 Here you see its attached to the water pipe line into the house.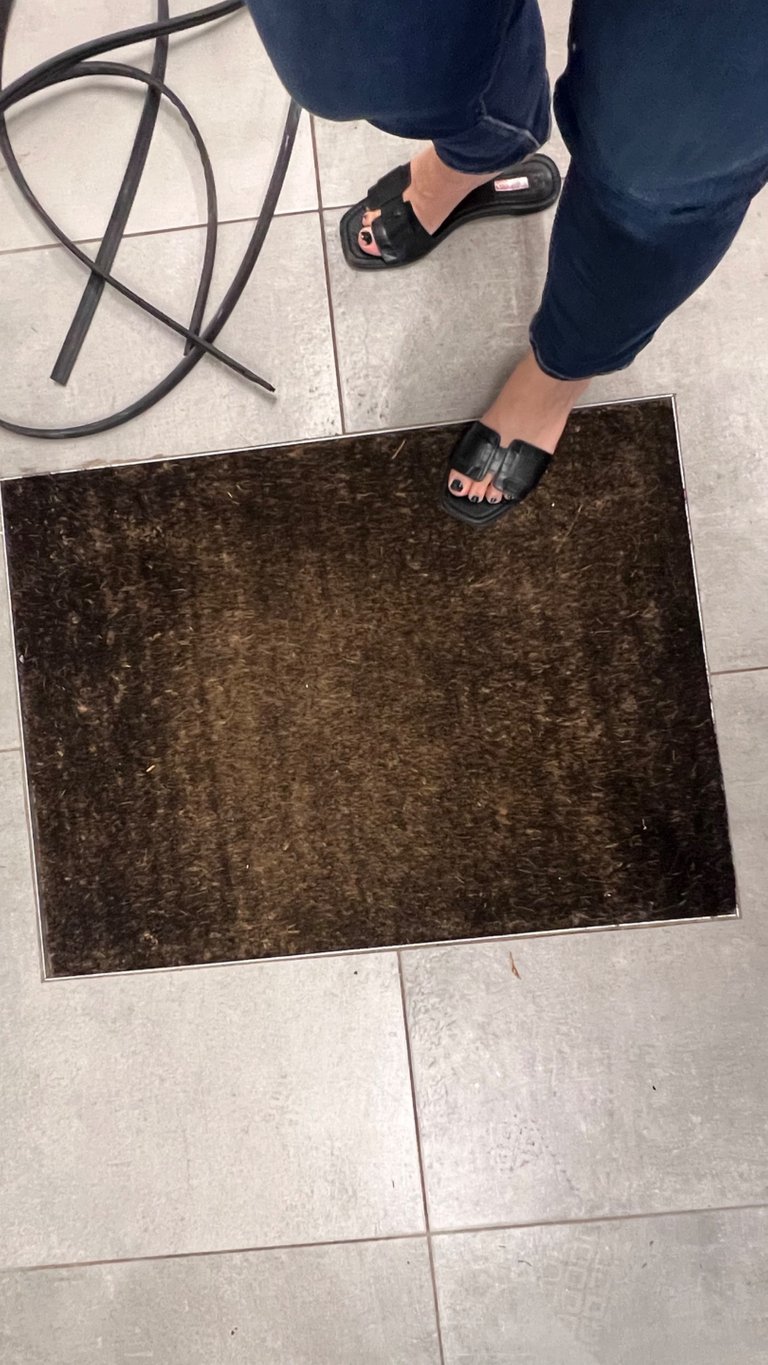 Normally the place where its stationed is not visible, its covered by a lit and a door mat.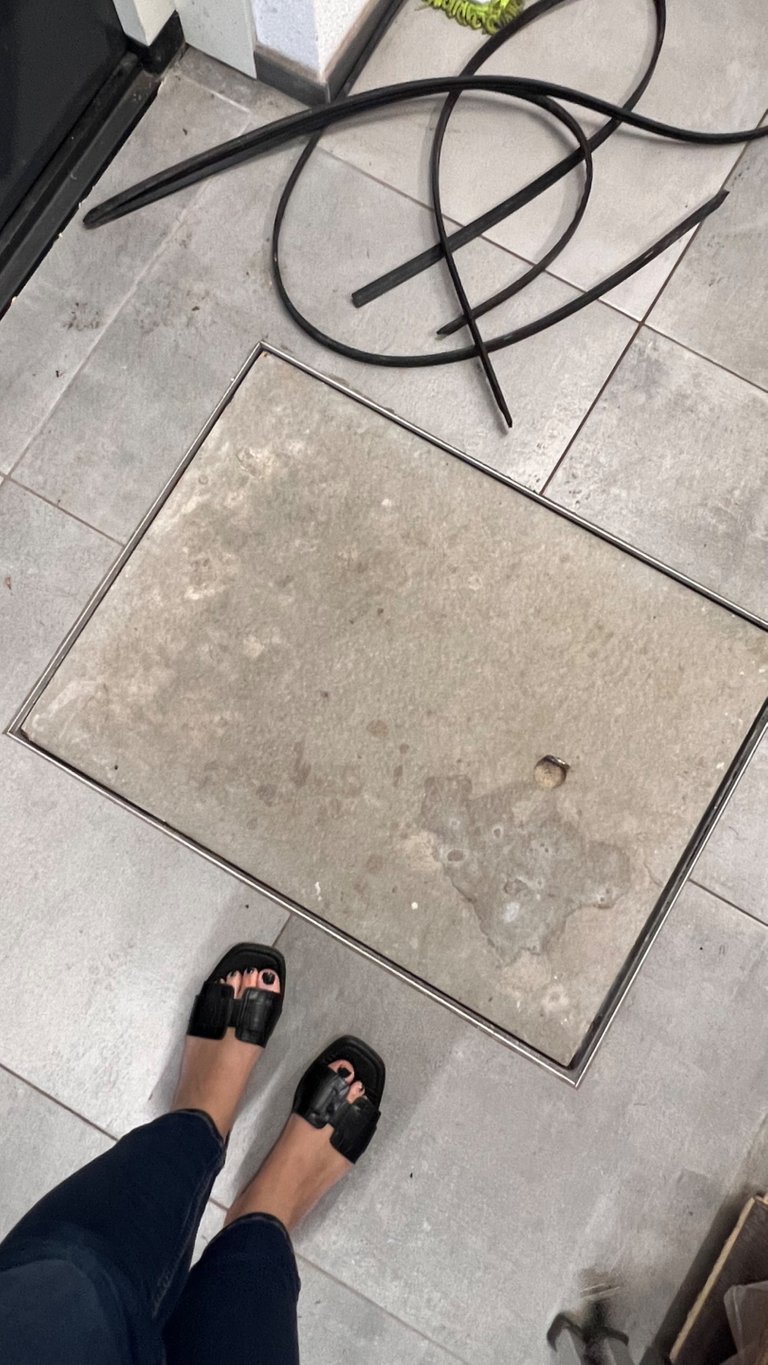 Without the mat. I brush the dogs here aswell and the mat is where Charlie and Joey sit while I do the grooming. Its a small place before the hallway in the house and the tiles make it easy to clean. So thats why its placed ther under the floor.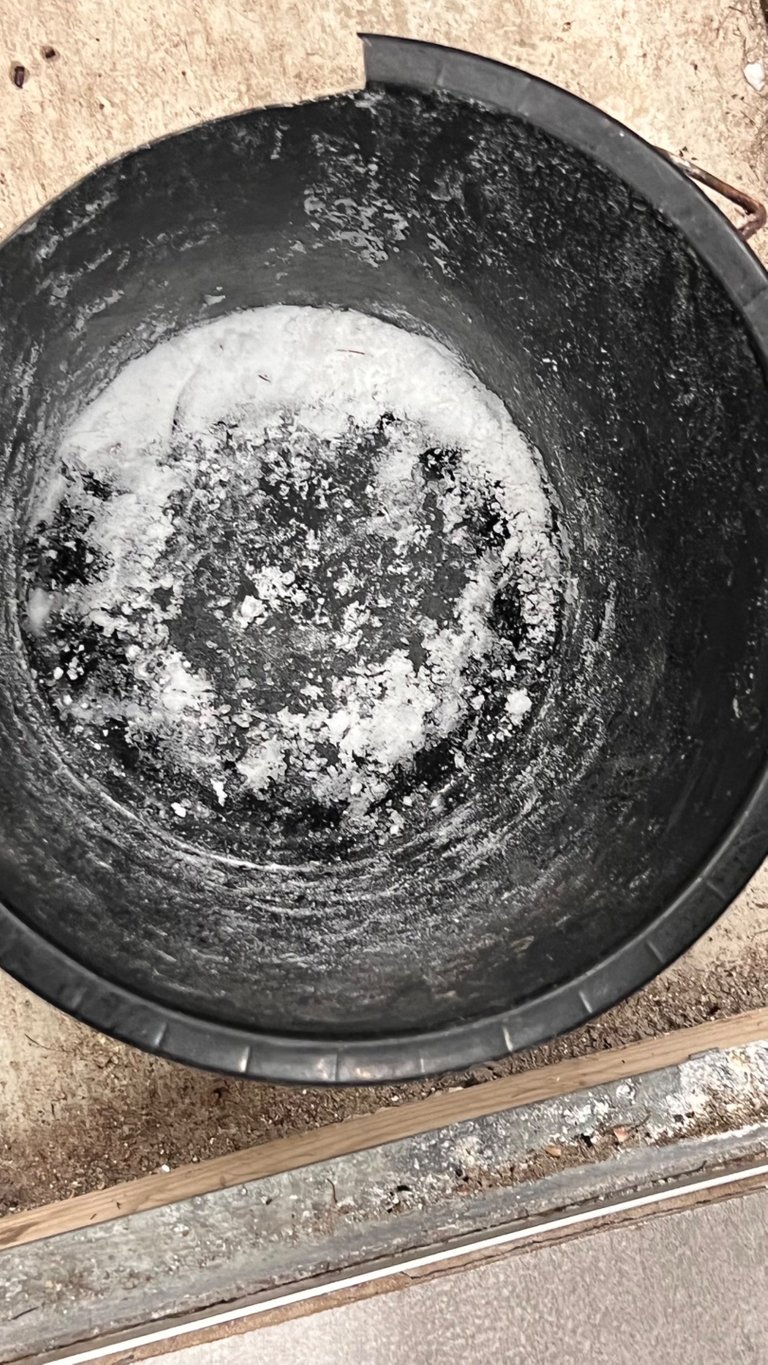 All thats left to do is to clean the bucket. Although I hate these household chores and normally hubby takes care of it. This is nesseccary and when the salt is there why not just do it. We ladies can do that no problem. And now i have less cleaning!

Untill we read again,
Thanks for stopping by,
its appreciated and remember always focus on being creative
instead of being bee-zy.
Consistent Actions Create Consistent Results.
Not everyone is a blogger but everyone has something great to offer.
Lover of Life and L❤️ve in General - @brittandjosie

I am a proud member off DISCORD #theTerminal
#ladiesofhive and #amazingnature but also
Co founder for @theterminal, @heyhaveyamet @rc-assist and @steem-aide
(c)
All images and photographs are created and owned by me so @brittandjosie originals otherwise it will be specified.
Sources used : It is mentioned in my blog.
When the source is missing, please tell me I am only human and don't want to do anything wrong or even plagiarise. I do make mistakes. I only use a canon camera and my iPhone 13 pro max for my images.
I would like to thank you for reading my blog,
feel free to leave me any feedback, if not,
read you next time. #BENICE
I am being downvoted, and as long I am downvoted
I will self vote my blogs to counter
the downvotes given by some hivians that make it a personal vendetta, just to be clear to all of you.

Your personal Discord terminal invite : https://discord.gg/XZGPGpz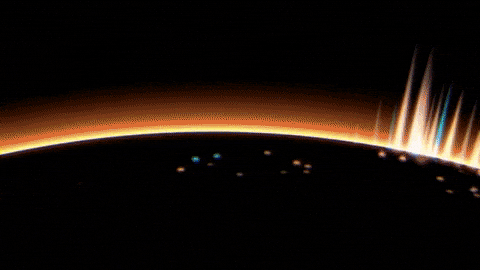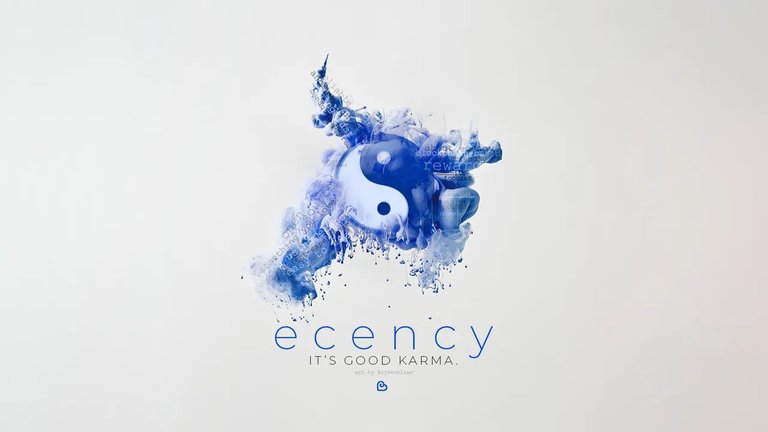 Date : 25 may 2022
---
---