MAKING BRUSCHETTA / BRINGING ITALY FOOD IN MY HOME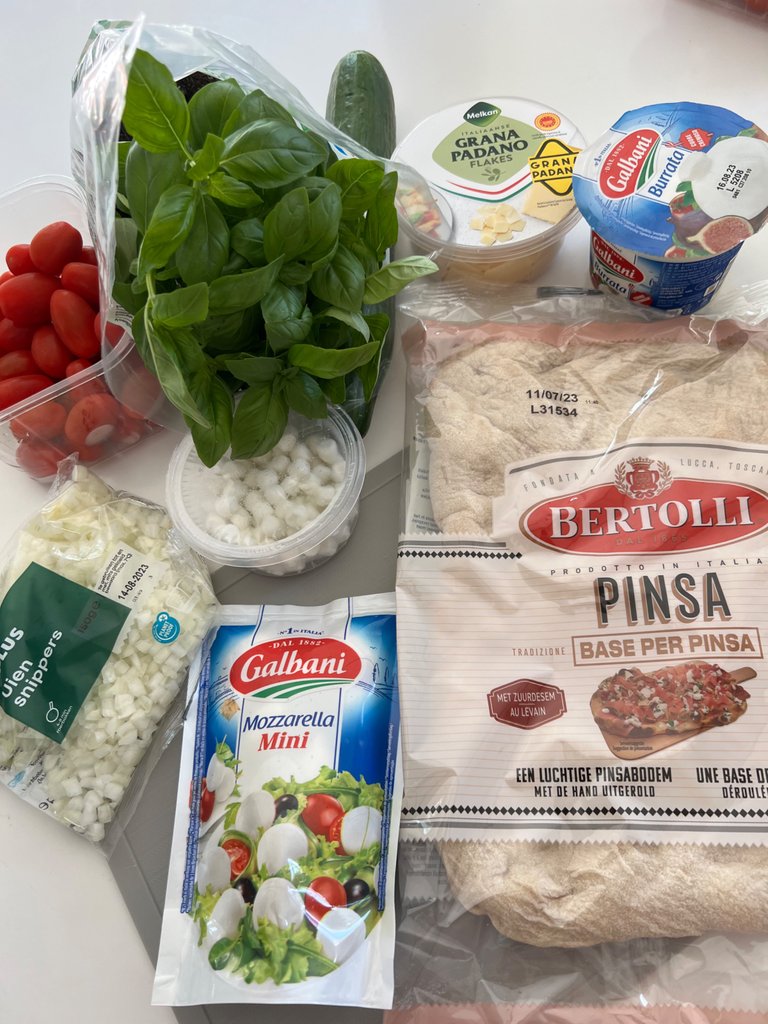 The fact we go to Italy is mostly for the sun but I have to be honest :
The food is A-MA-ZING !
I like cooking so some things we ate in
Italy I also make at home.
Like I did tonight.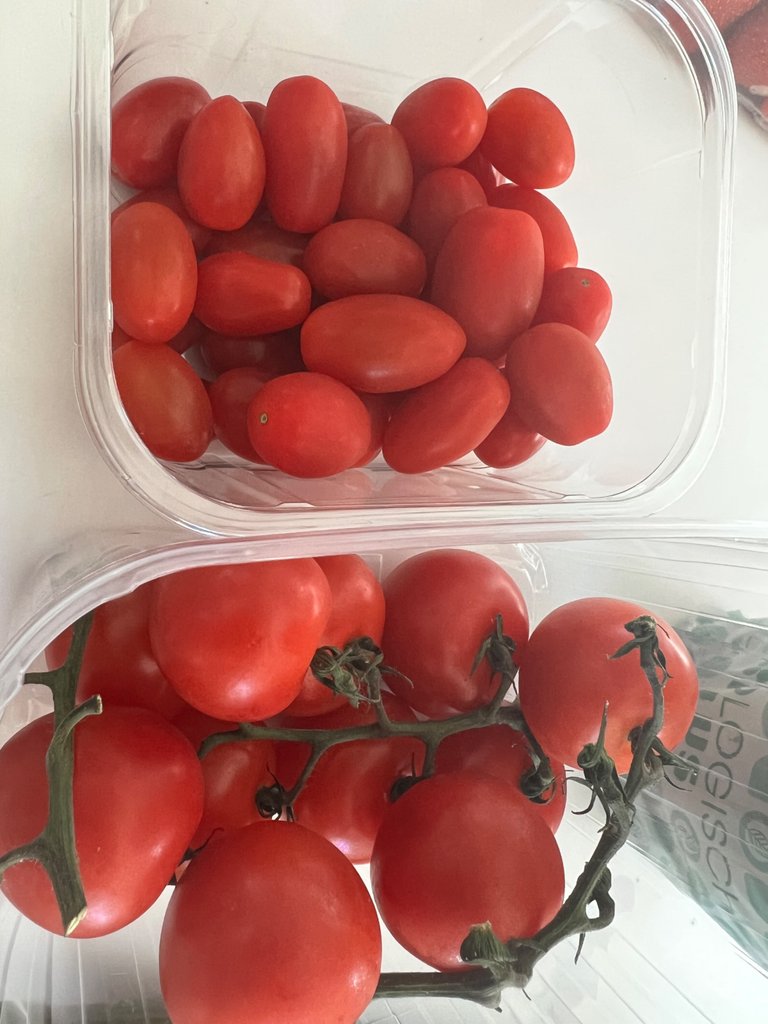 I made bruschetta.
Dough from the oven ,
Preferably warm served with tomatoes,
Oil, Parmesan cheese, basil and
Balsamic.
Its a semi fresh dough piece from the
supermarket that needs to go in the over for a few minutes , after the oven was preheated
At 180 degrees Celsius.
Than top it with pre cut cherry tomatoes,
Basil, oil, cheese and balsamic.
The smell is amazing.
And the taste is to die for.
A perfect light dinner and with a salad
A great summer evening dinner.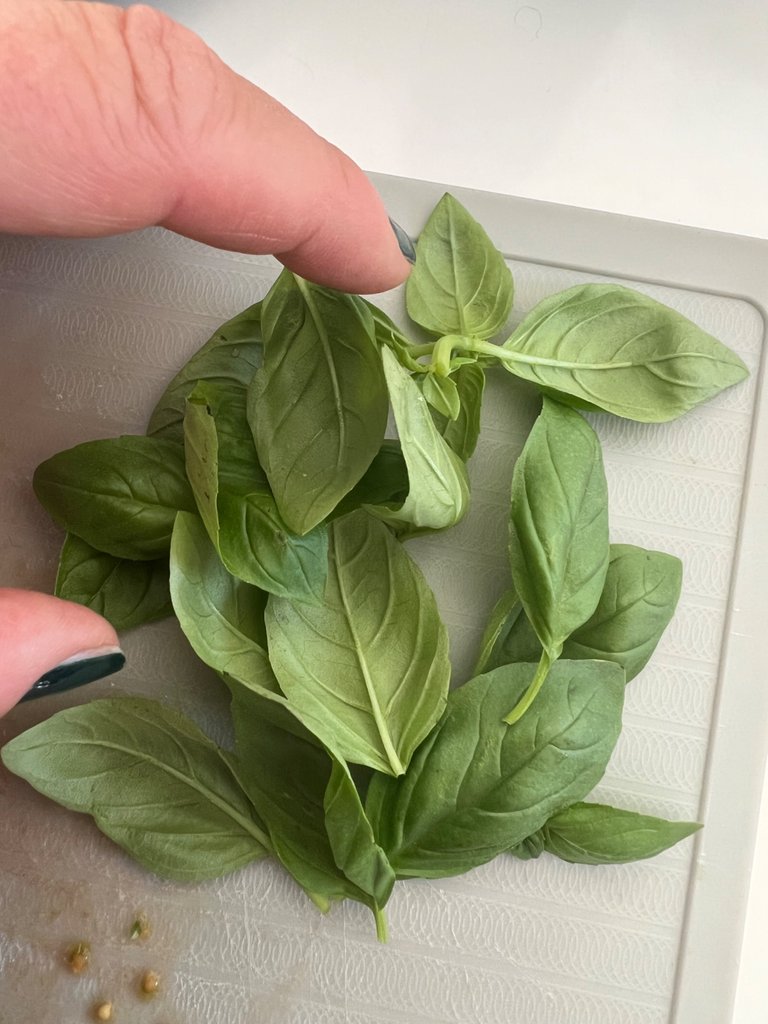 And a bit of Italy 🇮🇹
In Holland 🇳🇱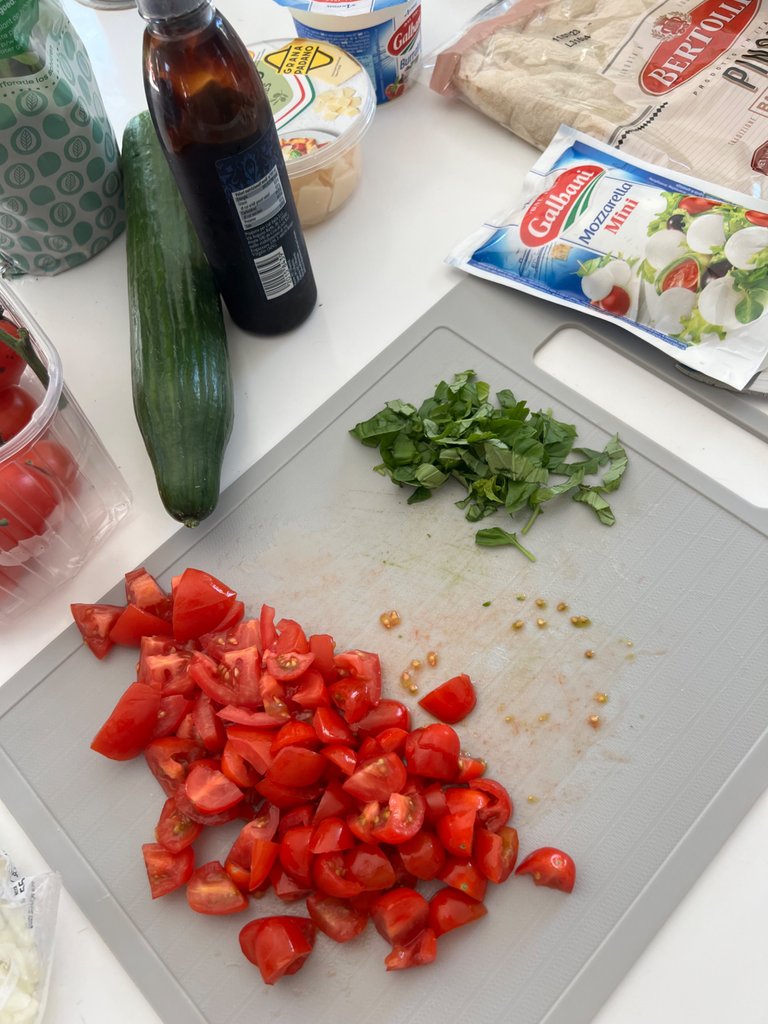 I also bought other cheese like mozzarella,
Burrata and goatcheese. The variation to make the bruschetta is needed for my family. Everyone loves cheese so I bought different ones.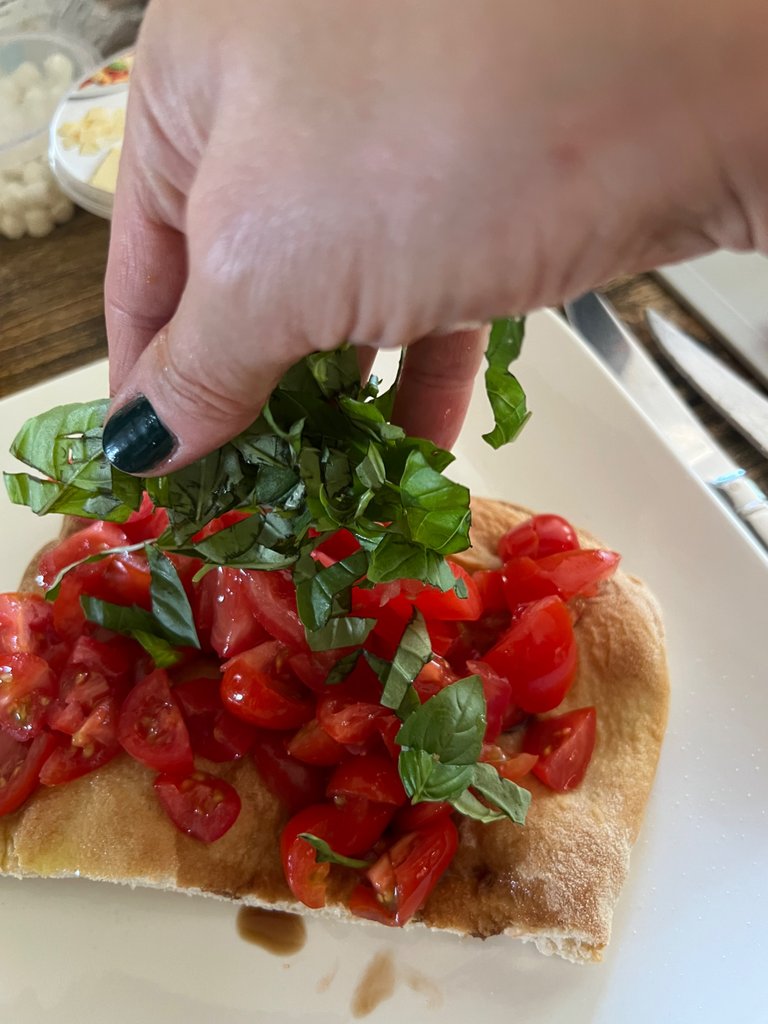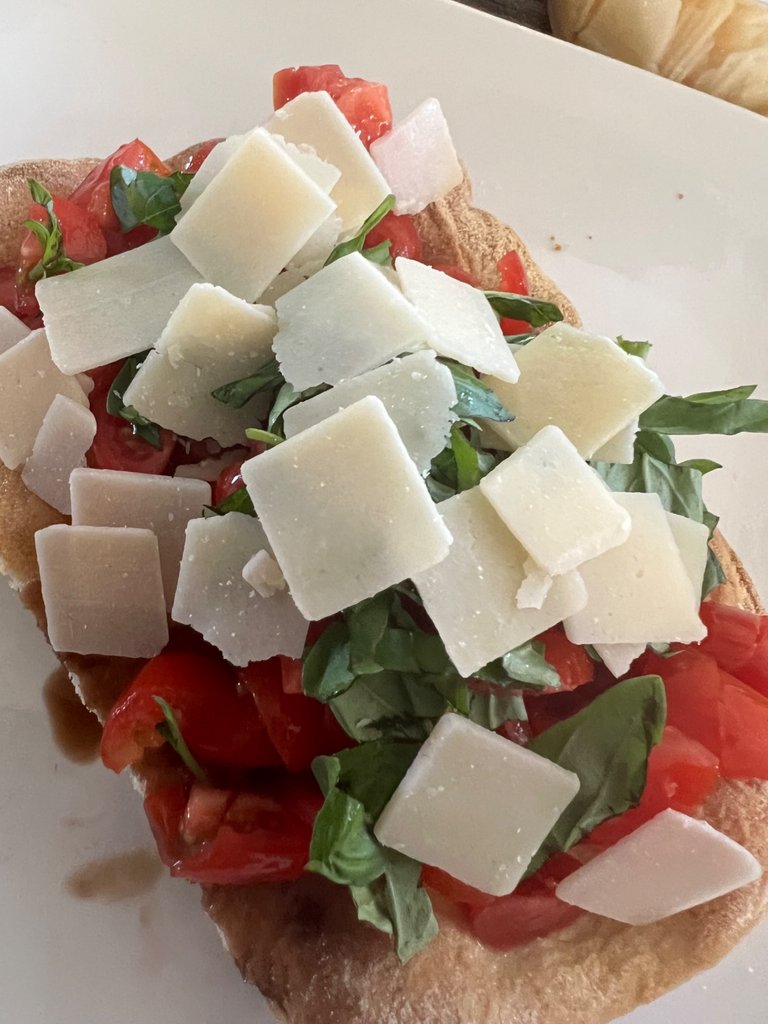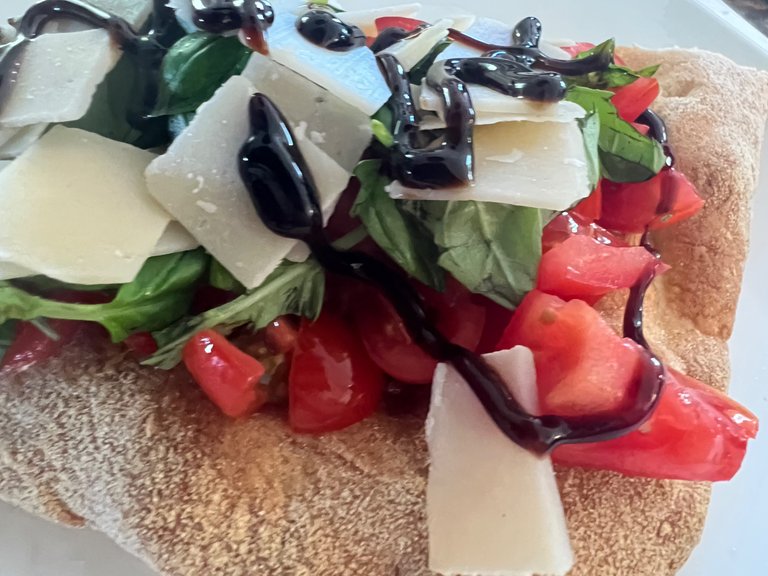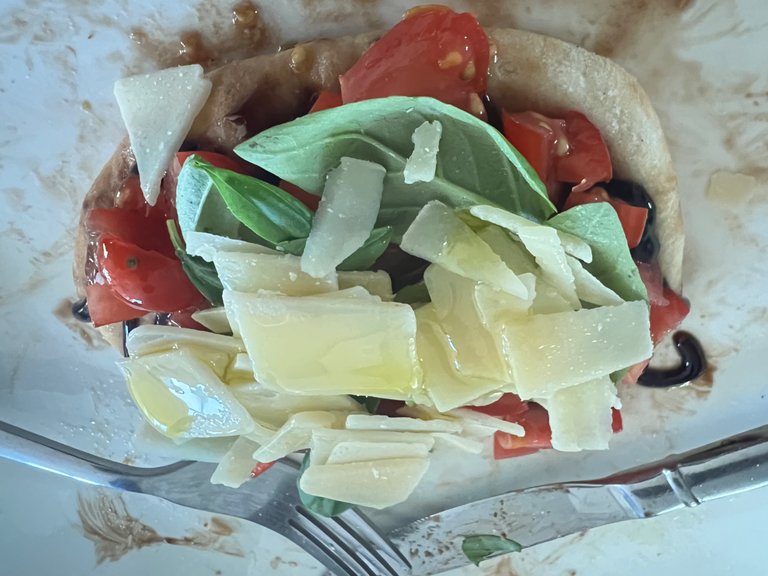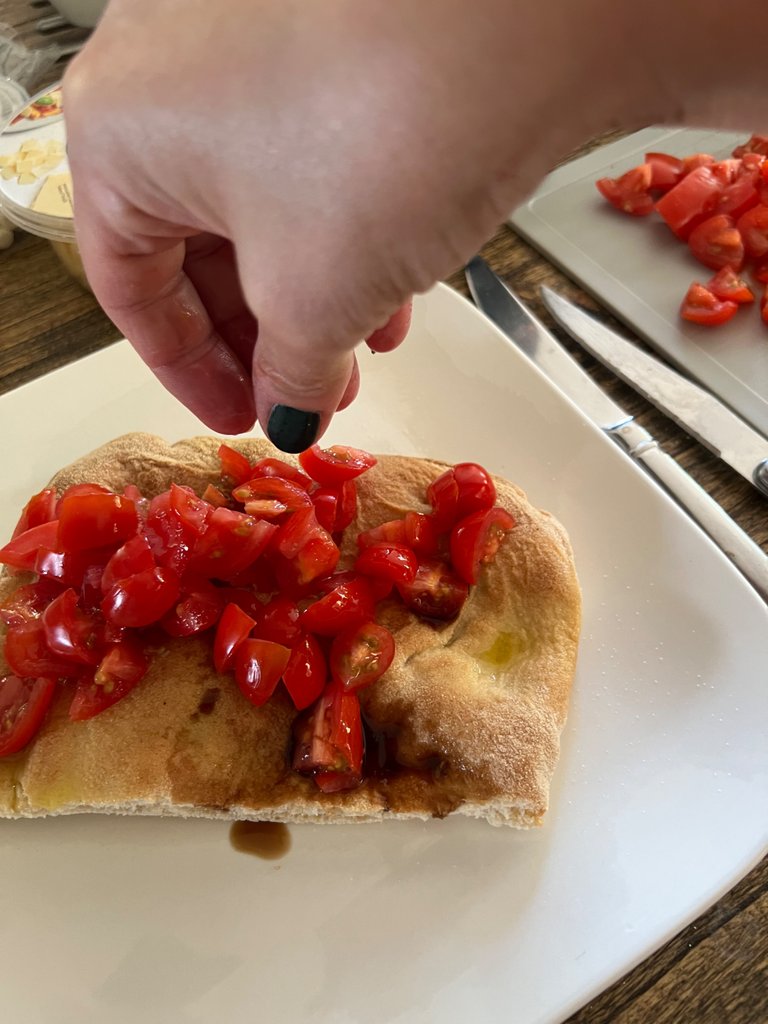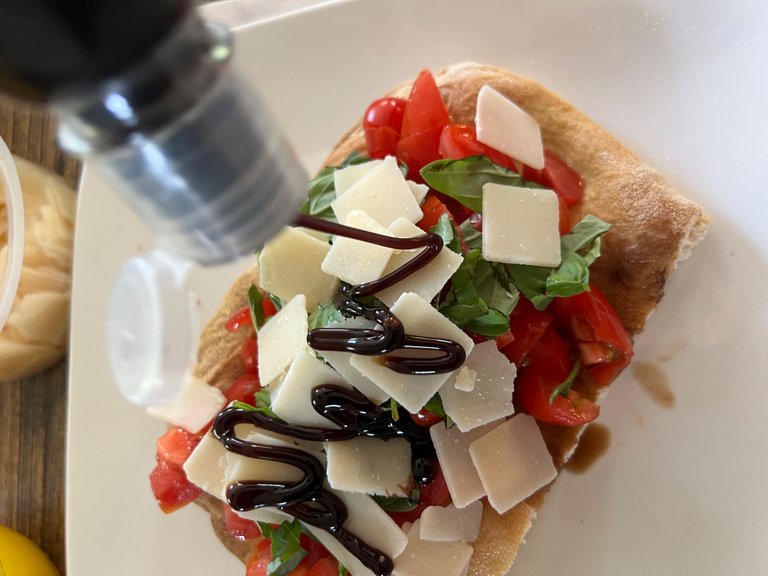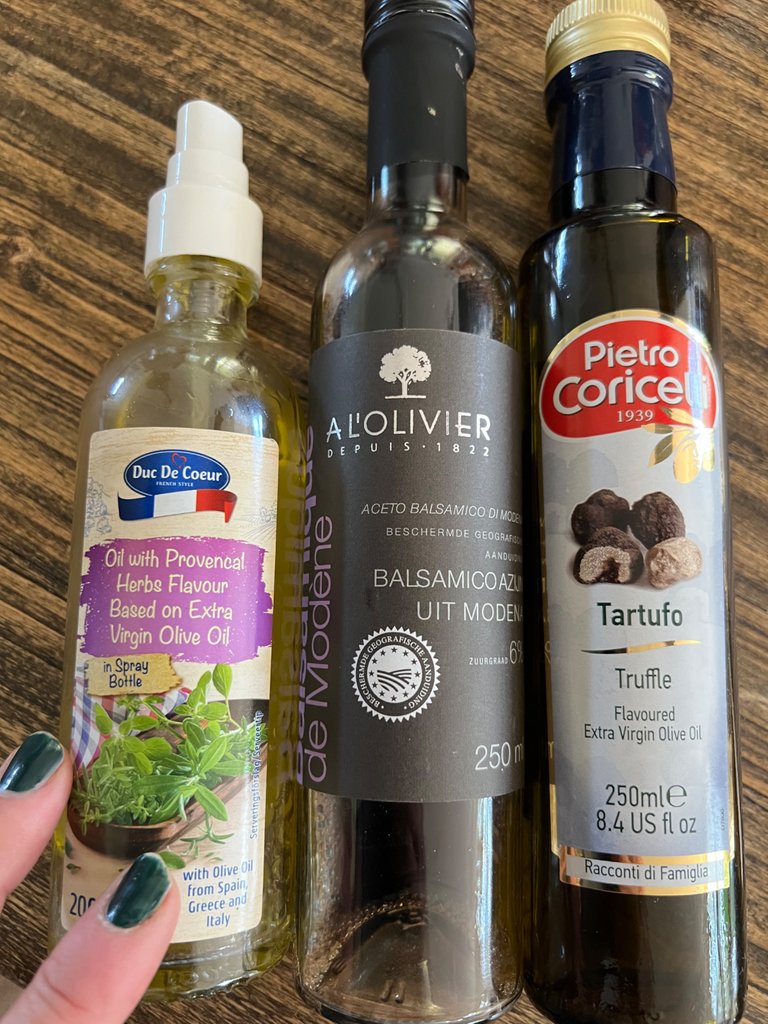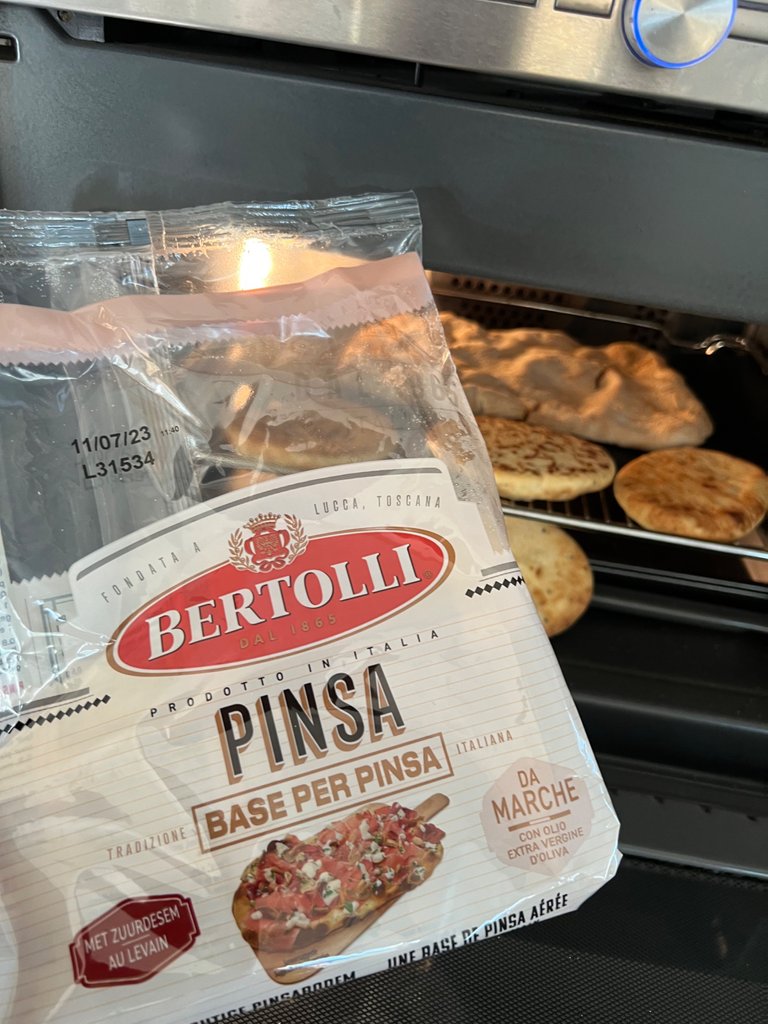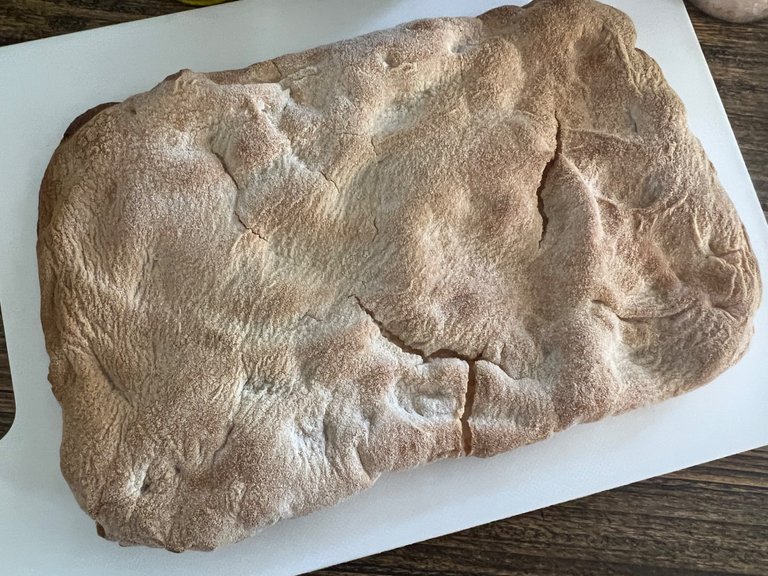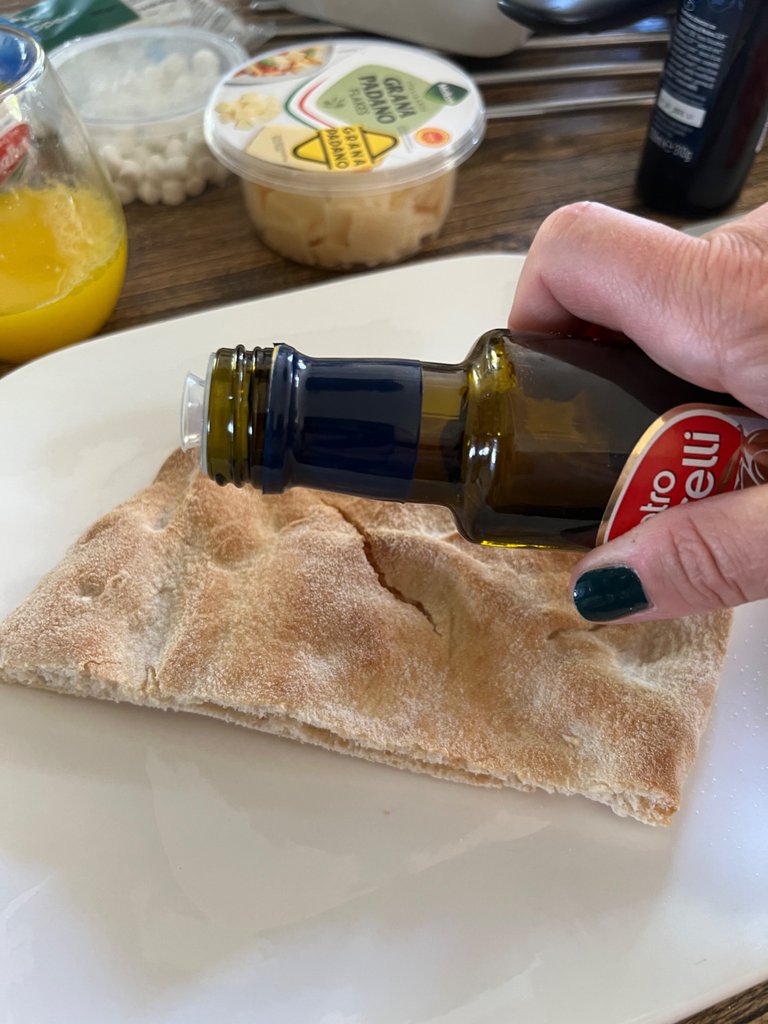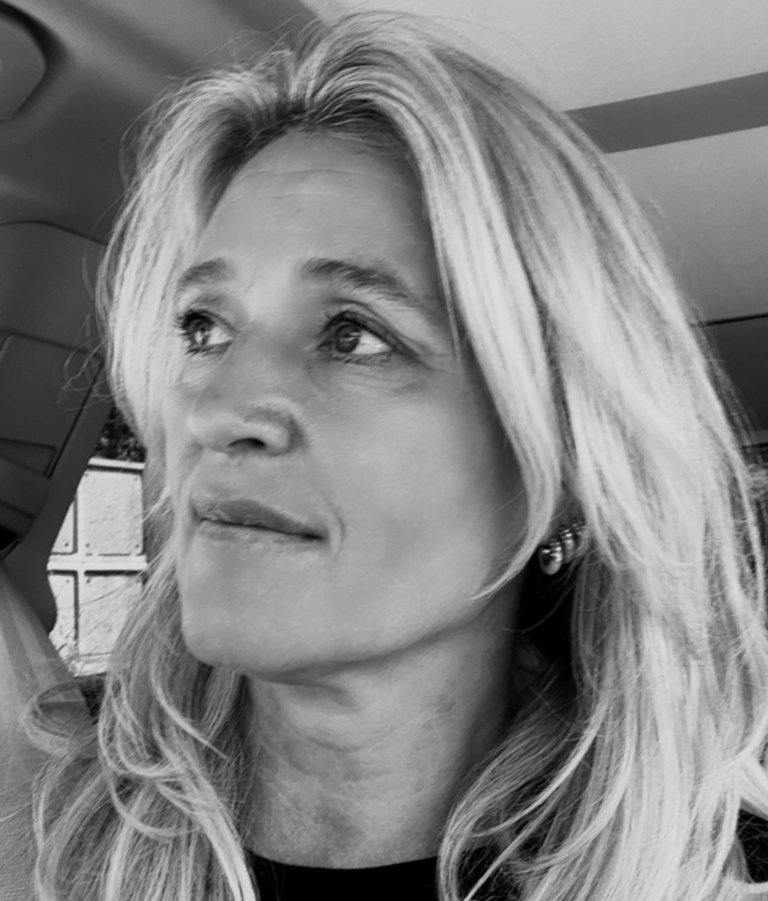 Until we read again, thank you for stopping by its appreciated. Remember always focus on being creative instead of being bee-zy. Consistent Actions Create Consistent Hive Results. Not everyone is a blogger but everyone has something great to offer.
Lover of Life and L❤️ve in General - @brittandjosie

I am a co founder for
discord #theTerminal,
a proud member of #ladiesofhive and #ecency
but also
co-founder for @heyhaveyamet.
All images and photographs are created and owned by me so @brittandjosie originals and otherwise it will be specified.
Sources used : It is mentioned in my blog.
When the source is missing, please tell me I am only human and don't want to do anything wrong or even plagiarise. I do make mistakes. I only use a canon camera and my iPhone 13 pro max for my images.
I would like to thank you for reading my blog, feel free to leave me any feedback, if not, read you next time. #BENICE
Click here to enter the house of help and meet other newbees 🐝 on chain :
Discord the Terminal and @heyhaveyamet

❤️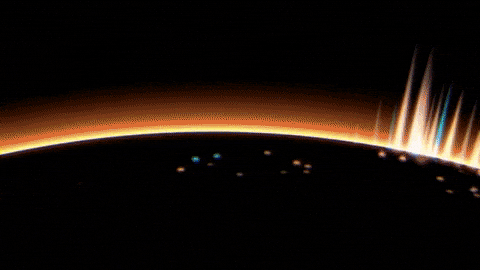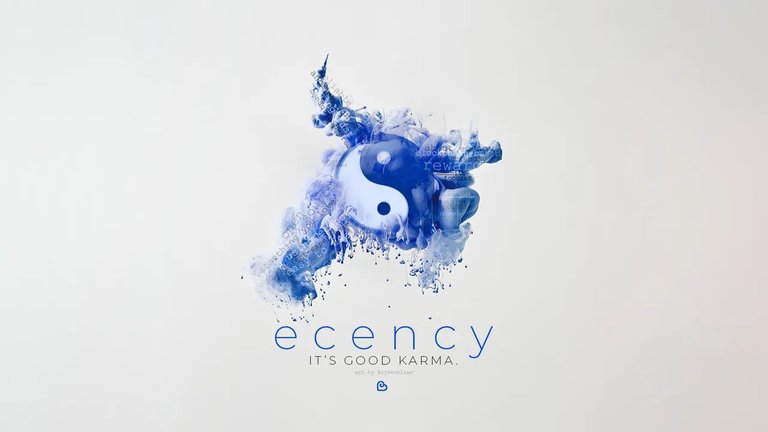 Date : 9 August 2023
---
---