Broadhut.com introduction (Titbit)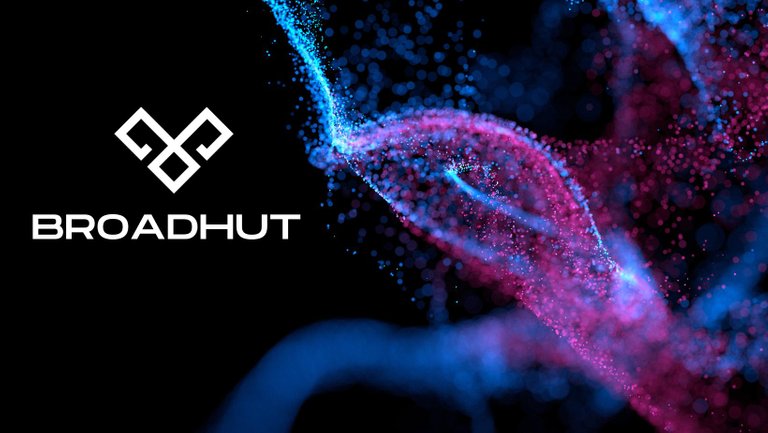 Broadhut is a web 3 community that umbrella three Dapps. We use Hive engine to create a community for entertainment, then we are using the Binance chain to create a dynamic music NFT platform, and then in the future, we will incorporate the play-to-earn system.
The Dapps
Blogminth.info
bullchord.app
warofkerdos (Coming later)
Why "Dynamic" music NFT?
Most of the NFT marketplace out there at more like copy and deploy. They do the same thing and have the same. While we believe there is value in that, we are building an NFT marketplace that will allow music stars around the world to mint their music for free and sell. Then music holders earn dividends in the streams and listens of the song on the chain and off-chain and listeners also get rewards based on their financial commitment in the project token, which is BroadhutBuild (BHB) on the Binance blockchain.
Why Hive for the blogging platform.
Hive is already a big solution for content creation, and Hive engine solves a big problem and makes using the same algorithm and metric for the Hive reward system work on any of the Nitrous.
Okay, let's talk about integrating this with broadhut. Blogminth will behave as it is for the time being as we focus on building the music platform first. Our roadmap is well set on the broadhut.com landing page.
Hive is quite wide for most newbies and projects on Hive-engine are somewhat hard for newbies to understand. Therefore we have blogminth.info as the landing page for people to know a little before they jump in and blog. Also, there is absolutely no value around earning tokens when a tag is used thus we will remove this from the scotbot soon.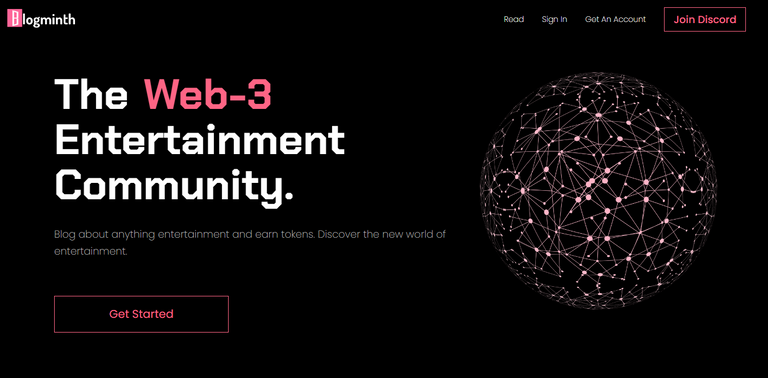 What is Blogminth - Blogminth is a blockchain blogging platform built to reward entertainment-related content.
So, instead of spending those hours on Facebook, Twitter and others, how about you hop in on the Hive blockchain and use Blogminth to earn both Hive and BHT tokens whenever people like your content? Definitely sweet!
Let's talk about the Bullchord
Bullchord.app is an NFT platform that allows music creators to mint their songs as NFT and sell in the marketplace, with all the added value explained in the first section of this content. However, there is more. We are building toward having a metaverse, which we call our music universe. The structure is ongoing and we will share the updates as we proceed.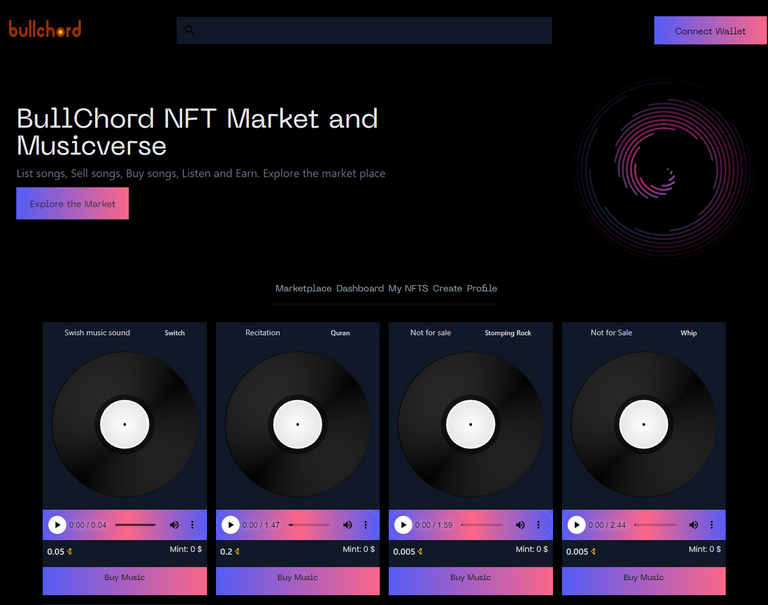 Let's talk a bit more about Bullchord.
An artist mint a few copies of his or her music and place a value on it, say, $1000. If someone purchases this minted copy, he or she earns as the music is played. The more recognition the music gets, the more value for the card.

An upcoming artist can use Bullchord to raise funds for his music promotion career as we are building to favour the upcoming musicians as well.
Let's leave it here for now. There are more exciting things coming through Bullchord. It will be an addictive dapp. Also, we will share other updates. We are currently in the phase of promotion and token presale on Binance. There will be updates on that soon.
We are starting some engaging activities on our discord server soon, we will announce it with a dedicated post.
Thank you for your time. Don't forget to hop on our discord server and join the people at the front seat of this exciting community.
---
---