15 Questions for Eliana Gomes (CTP / Listnerds Helpdesk)
So we started this series of interviews with the CTP Team because @raymondspeaks was, and is, really interested in their story. Because Ray is pretending to be really busy, he asked me to come up with some questions and forward those to Jon, Blain and Eliana. So I did.
The first week you had the chance to get to know Jon better, last week it was Blain who shared his vision with everyone and this week ... it is Eliana who tells a little more about herself. At first Eliana was shocked when I approached her, but it didn't take 5 minutes before she showed her ability to adapt and decide she wanted to participate. Eliana again, thank you for this dive into the deep end. We really appreciate it!
It is a well-known proverb, at least it is well known in the Netherlands. Not sure if this is known worldwide. But the saying is:
Behind every great man, is a great woman!
We've had the opportunity to meet two great men over the past two weeks, but their team is not complete until we also put the great woman behind these two men in the spotlight.
So without further ado. Get to know Eliana!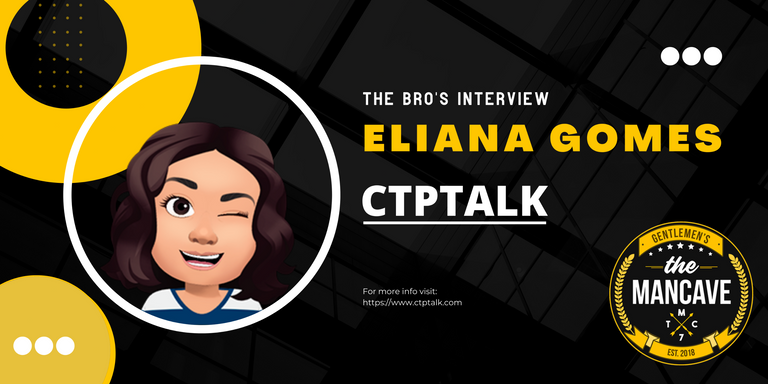 Question 1.)
When we talk about CTP and Listnerds, most people immediately think of Jon and Blain, but not many people think of Eliana. While you fulfill an important function within the team. Can you tell us what your position within the team is, and how you ended up in this position?
Well, the Boys have been together for years and doing this for many more. I'm still a very recent team member, two years I think? Once I slowly found my voice and confidence, I was one of those people on our chat groups trying to help as many people as possible and create content in the process! As the community grew and new ideas came, Jon and Blain thought that for them to focus on the things they are good at, they would need someone else to focus on the member/customer support side. I guess they found me fit for the job! Eventually, I discovered another thing that I could be good at that also helps the team: graphic design! I still have a long way to go, but I'm willing to learn as much as possible! In the meantime, the ListNerds landing page was my first design online! So maybe I'm on a good path?
---
Question 2.)
We have now asked both Blain and Jon how they got into crypto on Hive. But of course we also want to know that from you. How did you get into crypto?
I want to thank Jon and Blain for that! I was a member of the first version of the CTP training platform years ago. Even though I was partially disconnected from the affiliate marketing world for some time, I never unsubscribed to Jon's mailing list. In 2019 he sent an email about the CTP relaunch and how much it had changed, and I decided to give it a go. When I reached the lessons about Hive, it got me very curious. And even though I was afraid to write for others or even be social in general (believe it or not, I am timid lol), I tried and slowly became some kind of content creator.
Today I even do videos and try to get comfortable on live streams! I learned a lot about crypto with Jon and Blain's live shows. Their training lessons that were added later on, and from other people's posts because Hive is not only to produce but also to consume content. It's the best place for it, but I'm biased! However, there are things like turning FIAT into crypto and then Hive or figuring out Cub Finance that I learned by practicing. Poking around wallets and platforms is the best way to learn, even for crypto! And that experience and sharing with others to help their crypto journey is, I believe, another reason why I got the helpdesk position.
---
Question 3.)
I sometimes think about what the main function of a project is, Listnerds for example is a great Content Discovery Tool. CTP we know offers great training in affiliate marketing. These are important things to know BEFORE investing in a token/project. Besides that, the team must be reliable.
What is the most important thing for you to invest in a project / token?
I believe the most important thing before investing is the team behind it and what they have done so far. I think it's like in business, their presence and how they interact with their audience, providing information/content can be a significant plus to get to know the team and project and be trustworthy. I also think it's not just "show up and dance." I mean, you can be like Jon, who likes to dance on camera, but you need to keep building and improving and, for better and worse, showing up every day!
---
Question 4.)
Speaking of investing in a project, and I mentioned that for me, a team is also very significant to appear reliable before I consider investing. Again that question that most people find very hard to do, but … If you had to describe yourself to ensure that I gain confidence in you as a person so that I want to invest in you, and therefore in your project?
I think that was another reason why Jon and Blain asked me to join the team. I've been with the community since almost the beginning and never stepped back or given up because of whatever excuse everyone gives! I barely would talk or write to people, and today I do videos that I thought I would never do as an introvert. Then again, the Boys taught me and others that showing a face to the name is the most important thing you should do for your reputation, project, or business! That is why today, I stepped out of my comfort zone and started to show up on our live shows, even though I don't talk as much as the Boys, but eventually, I will if I keep going! I'm very flexible and adapt quickly. If I don't know, I'll research, learn and improve as I go; I accept constructive criticism and build hard skin when criticism is not as constructive, but I accept to change if needed, and it's the best for me. For better and for worse, I show up every day!
---
Question 5.)
Now that we are slowly getting more personal. Which character traits of yourself would you describe as character traits you are proud of, and why? And the same of course with the qualities you are not so proud of, and why not?
When I asked my Dad to help me with school work, he would lift a finger and say, "do you see all those books in my office? Go research!". I'm so glad there's Google now! But even though I would get a bit upset back then, thanks to him, I learned at a young age to get my answers on my own without asking for help. It's not a bad thing to ask for help, don't get me wrong, but give yourself the time and chance to go on your own first and not be entirely dependent on others; you will learn so much more like that! Maybe there is a proper English word for that, but I think this is a trait. I'm not so proud of not being organized, though. Some would say, including me, that they feel organized in their mess, but if I managed it a bit better, it would save me some time!
---
Question 6.)
People love animals, at least I do. So it seems logical to me that everyone has a favorite animal. But did you know that your favorite animals also say a lot about you? That my absolute favorite animal is a dog will not surprise anyone. A wolf at number two is also not strange and a tiger completes my top 3.
And while we're on the subject, what's your top 3 when it comes to favorite animals. Of course we also want to know why?
Aww, I love those animals too! It isn't easy to sort the top 3, but I will try…
My first choice would be cats! It was the first animal I had ever, even though I can't remember much since I was so little besides one picture. My parents always had them later on when we moved to the countryside. And a mother cat started to have her kittens near our water tank, lol they are considered healers and my Kittie back then would sit on my lap when I needed the most. I want to believe she disappeared because someone else got her when she was out with no collar, but I miss her either way!
My second favorite is the red pandas! I mean…they are red like our beloved Hive and super cute! If they could be home pets, they would be easier to take care of than the usual pandas because they are tiny! And that fluffy tail?? And that's why "Turning Red" is one of my favorite Disney movies!
My third choice is owls! They are so mysterious! It reminds me of Harry Potter, of course (nerd alert!!)! They are nocturnal like me, and the sound they make is very relaxing. Sometimes at my parent's house, at night, if we listen closely, there is one owl around calling. The sounds of nature at night can be a bit intimidating yet fascinating!
---
Question 7.)
Last week, I told that I learned a very valuable lesson after the death of my parents. Of course, that is not the only time I learned a valuable lesson. I think that one of the most important things in life is to keep learning, and thus keep growing.
What is the most valuable lesson you have learned, and how has that lesson helped you?
I think motherhood made me realize that I'm capable of much more than I think I can. If I can take care of a little life, I can do anything! And as I had to learn and still learn how to be a mother, everything else is the same: learn and keep learning so you can improve and grow!
There are also those days when you think you failed as a parent, and it's ok; take that as a lesson, and tomorrow is another day to try again to improve! There's a life depending on you; you can't give up! Whatever you are going through should be treated like that. Take what you can as a lesson so tomorrow can be better, as long as you don't give up!
---
Question 8.)
As far as I know, everyone at some point in their life has a song that makes you feel like the lyrics are written on your body. And what completely fits the situation at that moment. I can still remember a time when I was completely devastated by an internet love. He lied to me from A to Z. Although I felt bad that I had discovered that, it also felt like an escape from a hopeless situation. I could let it go in that moment. At the time, I was taking drawing lessons, and as I was driving home late at night, I heard on the radio, while I was thinking about the whole incident, a song on the radio appropriately titled, "The Great Escape." The next day I downloaded that song and played it repeatedly for quite some time.
Do you also have a song that seemed to have been written completely for you at a certain moment in your life. And what made it so appropriate?
Damn! My life is wholly soundtracked, but most of it is surrounded by a band called Linkin Park. There was a time that I had a job that didn't end up too well…got fired in the silliest way, and it made me feel lost. The song "Waiting for the End" kind of writes down everything I felt at that time…" the hardest part of ending is starting again."
Today I'm glad that this chapter closed. It opened one of my best chapters when I discovered my passion and learned to be a massage therapist! Today I'm more like "Bam bam" from Camilla Cabello and Ed Sheeran and "Sigue Bailando"!!
---
Question 9.)
I know, of course, that you work at a spa, and that you help people relax there. Now I wondered to what extent that causes stress for you, and what do you do to let go of that stress? What helps you to relax?
Believe it or not, there is sometimes stress at the spa, especially when some grumpy client comes around! It still itches me to see people all stressed out on their vacation lol! Fortunately, my hands tend to calm down the grumpiest, and they end up even giving a tip!
Anyway, there are a few things that I usually do to relax or escape from reality a bit. Listening to music, of course, playing games ( thank you, Splinterlands!) and reading manga or watching anime. But the ultimate way to put me at ease at the end of the day is a big hug and cuddles from my little boy!
---
Question 10.)
As already told, what I´m doing now is pretty close to what I´ve always wanted to do as a kid.
If you look back at what you always wanted to be as a child, how close is the work you do now to your dream from the past? How would 10-year-old Eliana react to what today's Eliana does on a daily basis?
The 10-year-old Eliana didn't have an answer for the usual question "what do you want to be when you grow up" and never did for quite a while. So she would be thrilled for today's Eliana to find something she loves to do and even more proud to know that she is more confident and accomplished a lot more than she could imagine!
---
Question 11.)
We talk so often about things we want to learn. Skills we don't possess and would like to possess. But of course there are also things that we naturally DO, and would rather not do.
Giving an example. I've had to learn not to attract too much people's personal stories to myself. Of course, I sympathize, but I really have to watch out that I don't take it personally.
Are there skills that you naturally have that you have had to weaken or even completely unlearn for whatever reason?
Maybe something similar to your example. I think I create too much empathy towards
someone, even when they don't deserve it. I didn't completely unlearn it, or at least my nature doesn't let me, but I had to learn how to control it because in certain situations, you have to be impartial, and empathy sometimes can get in the way.
---
Question 12.)
A childhood memory I have is walking with my sister and my niece to a furniture factory every weekend. And even though my sister and niece ran ahead to search, I was always the one who found the money the workers of the factory lost. Sometimes it was 1 guilder, other times it was 5 guilders, sometimes a dime, but I always found something. Later I once again found a wallet on the street with 10,000 guilders in it. I went to return it neatly to its rightful owner with my mother, and my reward was… nothing. Except that my parents did teach me honesty that way. Honor and honesty.
What is the best thing you have ever found, and did you learn an important principle from that?
I think I was in the 10th grade when I found out about a letter from my Dad for me when I was months old. He and my Mom exchanged a lot of letters back in the day when he was away in the Navy. Having my own letter while I was so little is really special (I do hope that letter isn't lost so I can read it again one day!) I can't remember much about what he wrote at the moment, but I recall some trivial things he did that day and how much he loved and missed me. Being away from my side of the family by choice of living on an island with my husband and son, we don't write letters but do video calls almost every day! That taught me the importance of family and how it fuels you to keep going even away from one another!
---
Question 13.)
While it is often difficult for people to list qualities of themselves that they are proud of, it is important to do so. Modesty is good for man, but it is good to know what your strengths are.
So Eliana, the question isn't that hard to ask, and I hope you don't find it hard to answer. But what are you most proud of yourself? And why exactly that?
I am very proud of how I grew with this platform in the past few years! From someone afraid to write and talk to people to a vlogger and a business owner! I even got interviewed. What the heck?? It still amazes me how much I grew and what I still can do, but I wouldn't be here if it weren't for the fantastic support from the CTPTalk Community and Hive in general!
---
Question 14.)
For you of course the same question. If your husband got the question, $100 million or Eliana? What would he choose, the money or you? And what would you do? $100 million or your husband?
We would probably work as a team: he would choose the money, and I would pick him, and we could enjoy the money together! Win-win!
---
Question 15.)
Now we've talked about all sorts of things, but the last question I'd like to ask you is: Is there any question we've missed in this interview. A question you had liked us to ask you, and why that question, and of course … how would you have answered that one?
It's more of a question for you actually…How in the world do you come up with all these questions, including the ones for the boys??
My answer would be something like, since you are doing what's closest to what you wanted as a kid, being something you like to do brings so much joy that it doesn't feel like work! I know that feeling, and it feels fantastic! So I'm happy for you and grateful for this opportunity!
Thank you and the BRO team for all you do!
Well, THANK YOU ELIANA!
Thank you for taking the time to do this interview. Very much appreciated! The interviews from the CTP team would not have been complete without yours!
---


This is it guys! I hope you all enjoyed it to get to know the team behind CTP / ListNerds / HivePay!
Have a great day!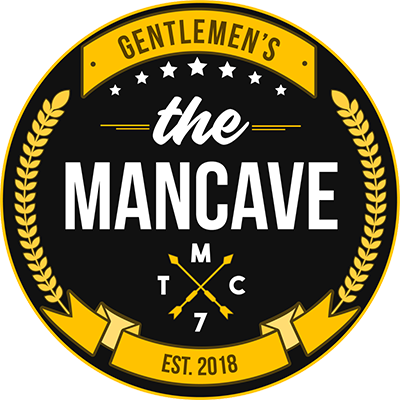 ---
---