BRO NEWSPAPER | Issue 12
BRO NEWSPAPER | Issue 12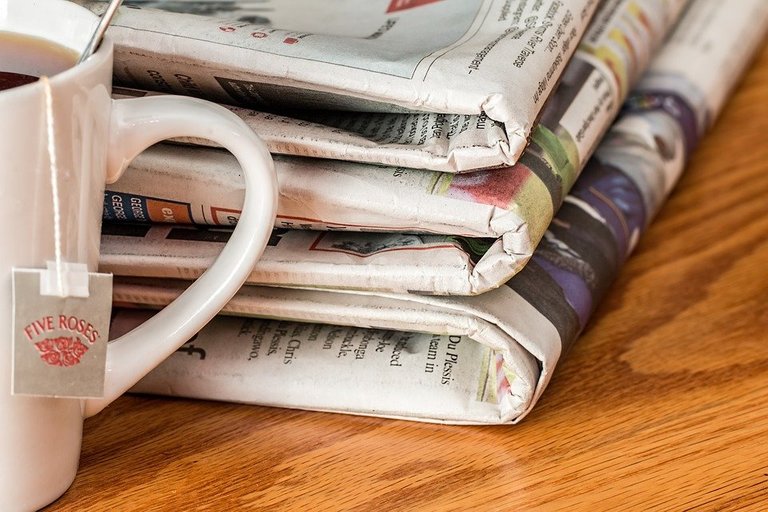 Hello BROs.
Here we are again with the weekly Sunday Newspaper. And what a week it has been. Are you ready to dive in to this weeks news? We start this week with;


LBI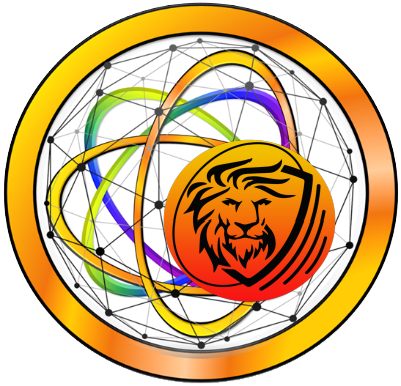 Why LBI? For the simple reason that LBI is a bit undervalued in my opinion. It is a coin that is worth more every week (calculated in LEO), and all you have to do is buy that coin and hold it. You get a dividend in LEO every week and you don't have to worry about it.
But that's not the only reason I'm discussing LBI here. Another important reason is the content of LBI. @silverstackeruk has taken his game up a notch. He has started writing a series "How to build wealth". Last week you were able to read Part 1, and this week he has posted Part 2.
Interesting posts to read. Because getting rich is not so obvious for many of us, but it is one of the most heard reasons for which we end up doing everything.


From LBI we move on to;
Blockhead Games!

Now I hear you thinking, Blockhead Games? Do we have something like Blockhead Games? And yes, we have! At the moment, I think most people still know it mainly as Apeminingclub. And we all know that the Apeminingclub also uses STEM tokens.
To clarify, the Apeminingclub is the first game released by…yes, Blockhead Games! But uhm, isn't @themarkymark the one who released the Apeminingclub? That's right! And @themarkymark is working on even more games. I've already seen something about a game with a Pirate Theme and there are already several games in development. Exciting times ahead. The Apeminingclub exists exactly 1 month today if I'm not mistaken. Marky, congratulations on that milestone! And I am very curious about the next developments ... we will continue to follow it closely, uhm on the block!
Oh, and before I forget ... did you already have some APES sitting in your wallet? If you don't have them, but do want them. You can now EARN them by delegating HIVE to @apeminingclub.
AHOY Blockhead Games in our sights!


After this short explanation on earning the APE, it only makes sense to move on to;


BRO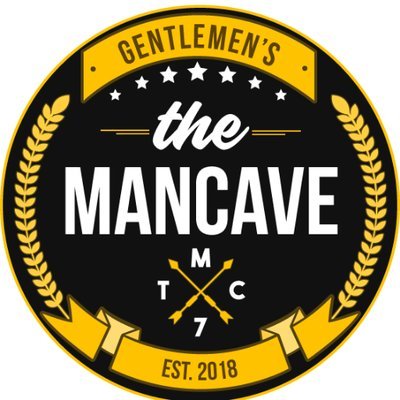 Another way to earn APE and many other tokens is by buying and holding BRO. Yes, @raymondspeaks announced this week in discord that the BRO hodlers will also receive APE divvies in addition to all the dividends that already come into your wallet daily. As always, this is of course calculated based on the number of BRO you have in your wallet, so it will soon be even more rewarding to give yourself a BRO gift. If you hold BRO already, keep an eye on your wallet. Soon APE will be flowing into your wallets!
We only just received the message that the SIM dividends were stopped for the time being, so we now get a different kind of message. The APE dividends are added.
Ray has not changed his ultimate goals, and is working on accomplishing this once more. Helping as many people as possible on their path to financial independence.
And the latest news, fresh off the press. Anyone holding between 200 and 999 BROs in their wallet,
CHECK on NFT Showroom.
You are NOW the owner of an original MANCAVE NFT.
CONGRATULATIONS
And another thing you will notice tomorrow yourself, but what I'm able to tell and show you now. The BRO coin has a fresh new designed logo.
So do ya like it?
From BRO ... it's just a little step to;
CINE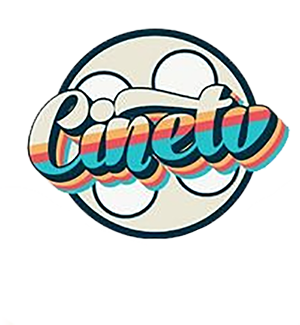 And after weeks of nagging Ray for updates on BRO and CINE, I can now say that the new frontend for CINE is nearing completion! No sorry folks, it won't be ready next week. I've heard you will have to be patient for about 1 month. But good work takes time.
Then the next news is that after careful consideration it has been decided to buy an OUTPOST for CINE! And anyone who follows a bit of what developments are happening on our HIVE blockchain knows what that means!
(check the link if you don't know what an "Outpost" is)
That means that CINE is going to get some kind of an 'upgrade' from a Tribe, to a Tribe 2.0. And that is also known as OUTPOST.
Very briefly, what can you expect from the OUTPOST for CINE? That CINE can get its own dex, its own DAO becomes possible, and what about special own NFTs? If you see more benefit in your own Diesel Pools, don't worry! That too is integrated. And of course also the own blog, and then with the new frontend ... Hmmm, a lot of changes for CINE to happen. It could be a lot of fun. I think CINE is only just getting started. Keep an eye on it!


That was already a lot of news, but let's also take a look at what I think could be called THE news of this week for many people. News that everyone had been looking forward to for weeks.
SPLINTERLANDS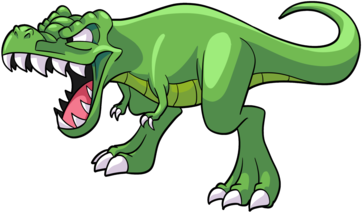 Brought out the news about the release of the Chaos Legion packs. The pre-sale date has been announced, and the benefits you get when you buy packs in the pre-sale. And oh la la, what a news that was! Are you also in the mood for that one bonus card that you really only get when you buy packs in the pre-sale? And have you seen that you get a 10% discount when you buy packs with SPS? What do you think about the voucher system that will be introduced, and what do you expect vouchers will cost on the market?
Reading this news has excited many people, and I expect that there will be quite a few packs to be bought in the pre-sale. If for some reason you still missed this news. The announcement post from @splinterlands is of course still available.
AThen there was of course;
LEO FINANCE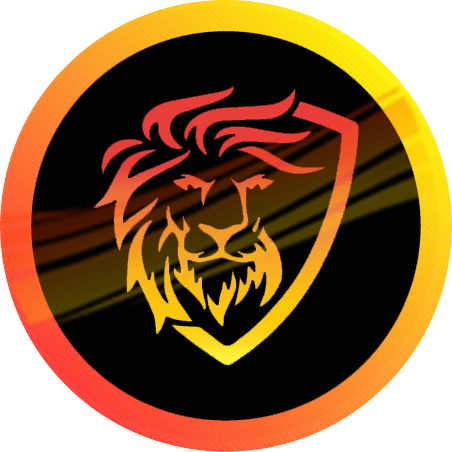 The news about the long-awaited migration from CUB to POLYGON! Exciting times and now almost everyone who is in a farm on Cubfinance has already written a post about the migration to V2. But that is not everything!
The mobile app! It is still on track to launch October 1. And what do you expect this to bring? To give you a bit of an idea. The visibility of our platform is much greater. And ... what is not entirely unimportant, the mobile app is THE stepping stone to "Project Blank". And the latter, we can all expect a lot from that.
There is really just TOO much news to tell in one short piece. So I would like to say to everyone. Go read the blog of LEOFINANCE for yourself. Make sure you are also aware of everything that is going on here, and don't miss that train. The moment this train starts running again, I expect it will also go fast ... and you don't want to be the only one behind, do you?nd I can really recommend that you read it carefully, so that you are also prepared for this pre-sale.


There are of course other tribes to look at, but I'll save those until next week. For now we will quickly move on to the 'active part' of this paper.



First thing that we're going to look at are of course the;
STATISTICS
This week our stats team has thrown out two interesting posts for ya'll. If you already saw them, you are probably happy with the way things look. If you missed them, don't worry! I'll show them both here;
The first post is about;
And the second post is about;
I'm sure you'll get very excited and find some energy in that. And that's great! Because with enough energy we can move on to;



CONTESTS AND CHALLENGES

Okay guys... after you've all entered or at least have the opportunity to participate in the contests and challenges, it's time to get back up to date with the gossip.
Only, that's a bit of a problem for me this week. Because this week I had far too little time, sense and focus to be online. Which also automatically means I haven't spent much time on discord. I haven't been to @neoxian's city ... so I've actually caught little to nothing worth sharing in the gossip.
I can't help but say... "Mango, you've earned your rest day!"


Sometimes women's ideas are better, but uhm @bambukah ... most women are sensitive to gifts, it's just a hint.


Don't be sad Xawi, everything will be fine. And in the end you can laugh about this yourself because after the dump you will have EVERYTHING.


And this was where I suddenly thought, an average of 10 hours a day. That is very much! Would his life partner have so little to say, or does she talk too much?


meanwhile getting rich is not my priority but to live as legend, to be remembered by many
@xawi is afraid now that he is on the verge of death. I think, we don't have to worry yet. This is just a way to work on his goal to live as a legend ... And yeah, we will sure remember this.


More news from the Hive Blockchain next week. But now let's take a look at the general crypto news.

GENERAL CRYPTO NEWS
Here are just a few from the many headlines today. I hope you enjoy them!

But let's not forget that there is a whole world outside of crypto. And that there are many things happening too. So let's take a look at what's going on in the world.
NEWS OF THE WORLD

That's it for this weeks Newspaper. See ya'll again next Sunday! Happy Week, and ...
Do you also feel that this world is getting crazier with each day that passes by? You can always come to chat about all the things going on. You can find us here in
Our Medium is currently being set up. It would be nice if you could head over and give it a follow.
---
---