BRO NEWSPAPER | ISSUE 16
BRO NEWSPAPER | ISSUE 16
As the new week starts on this Sunday we welcome you all in the new BRO newspaper as well. Let's see what happened this week in all the tribes around on our Hive Blockchain. Sit down, grab yourself a cup of coffee and let's dive in the news we gathered for this weeks edition.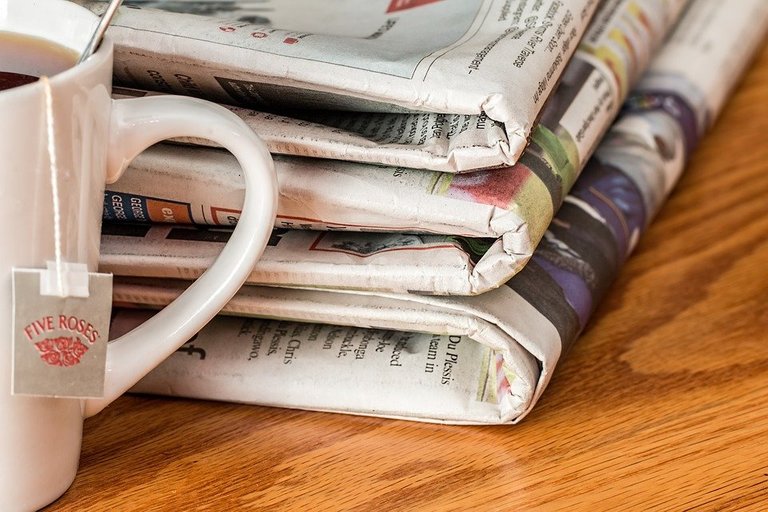 First we're going to take a look at the TRIBES NEWS, and since this is the BRO Newspaper we thought it could be nice to start with our own;
MANCAVE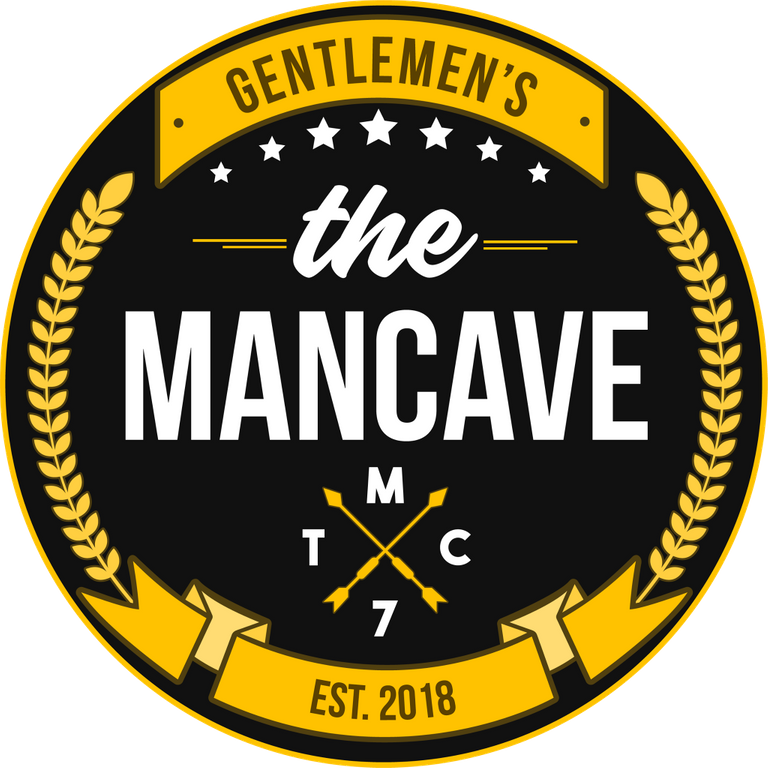 What do you know about BRO?
It has come to my attention that your knowledge of BRO will soon be tested in a quiz, starting TODAY. To learn more about that, it's imperative that you keep a close eye on The Mancave's TWITTER ACCOUNT!
The Twitter Announcement explains all!
Are you already following us there? Then you have probably already seen that there is 10 BRO to win. Haven't you seen it yet? Then you now have a good reason to follow us on Twitter, and test your knowledge of BRO. Who knows, those BRO coins might be for you!


SPLINTERLANDS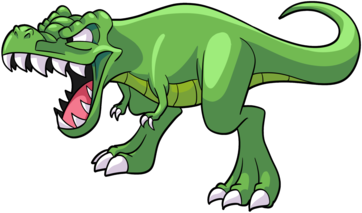 Splinterlands would not be Splinterlands if there is not something new to report in a week. And this week again, they don´t disappoint us. There is news to report again from the Battle Front. @aggroed and @yabapmatt have said it before, "Splinterlands is a #play2earn game, but it's not a free to play game".
To encourage everyone to invest in their own merits, and to prevent players from lingering at low levels, while having a good deck, it has been announced that it will no longer be possible to earn DEC in bronze 2 and bronze 3. Before the DEC rewards in the loot chests were removed when you are playing in the Bronze league, now the DEC rewards are being removed in the ranked battles, so with this you won´t receive any dec until you manage to play your account at least to Bronze I.
For more game info I refer you to the AMA post on @splinterlands account


And since we´re in the games, it also came to my attention that there will be some announcement soon from;
BLOCKHEAD GAMES

Remember that last week @themarkymark posted an outright teaser? Of course we wanted to try if we could find / get more information about this. And despite the fact that no more information is available yet, and so we can't announce WHAT it is about, we have heard that there seems to be something on the program with NFTs.
And the upcoming Hivefest is something to keep an eye on if you want to keep an eye on what's happening at Blockhead Games!
It's starting to look a bit like @leofinance with announcements. But just as we have been patient with Leo, and have finally become happy with what happened, we also expect to be happy with the developments of Blockhead Games. In any case, these remain exciting times, and every time again developments to look forward to.
We are waiting for Blockhead Games to reveal its treasures!
Oh, and if you did miss everything related to the upcoming HIVEFEST, be sure to check that out as well!


And while we´re waiting, we might as well enjoy some other news. How about;
LEOFINANCE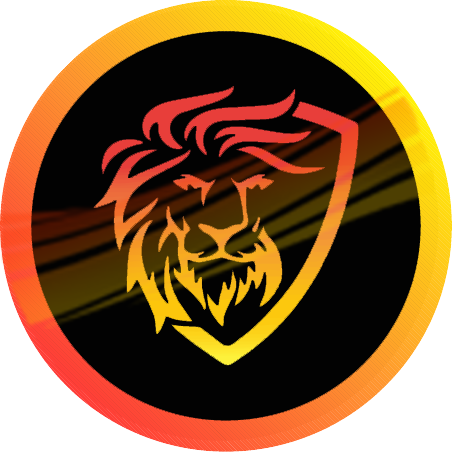 If you have lived under a stone in recent months, or have been away from Hive a long time, then you may have missed that Leofinance is going mobile!
And although this had already been announced for a long time, it was already a good time for the mobile app it was actually ready to go into Battle testing mode.
Since last Thursday, October 21, that has changed. Although a resort drawing should also be made. The app is currently in a testflight mode, and only for iOS users.
Unfortunately, the Android users will have to wait a little longer. For Android users, however, I can say, "Reassure, the app is really coming in the Android Store. When not yet known, but Leofinance is expecting that Very Soon! You can read more about the app and the app launch in this post from @leofinance.


The thing you don't have to wait for, is engaging with the active community from;
ARCHON / DHEDGE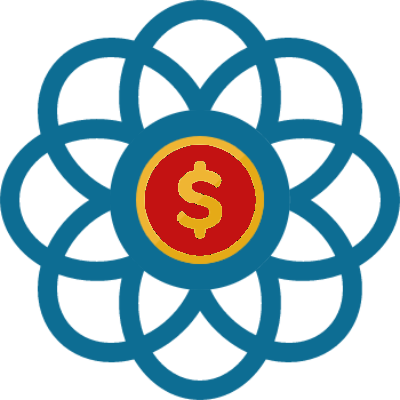 A very active community, and not only that. But they also work on an open development environment where all participants can use our services. Now that sounds exciting right? Yeah, I think it doesn't only sound like "WOW", but it really will be "WOW"! When this is ready, EVERYONE can create and add value for themselves, and for the communities, and for hive. If you want to know more about this, I suggest you hop into their discord.
The development for this awesomeness is going strong, but good work takes some time. While we wait for that, there are also a lot of other things you can do in the Archon / Dhedge Community. To know WHAT you can do, I would like to refer you to the Tribe News written by @archonapp. Here you'll find all the things you need to know to get you going!


The last tribe I am going to describe today for you in the BRO Newspaper is;
Neoxian city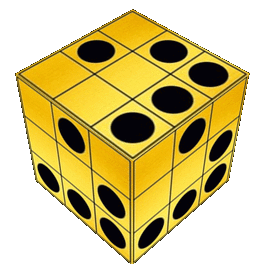 It is not always easy to find it because @neoxian has left with its city discord and now resides on ELEMENT. However, leaving discord is really not the same as leaving Hive, because there is absolutely no question of it.
The recently established outpost is still buzzing, and well worth a visit. You find many interesting blogs there, not just that! If you place your blog in the outpost, you also have a chance to be picked up by the Neoxian City Curation Station. Your blog must have a certain quality to be eligible for this.
Posting via this outpost brings an additional advantage if you only use the #neoxian tag, you earn 20% less Neoxag tokens. That is an additional reason to post through the Outpost.
You can read everything you wanted to know about @neoxiancity in their own Weekly Newspaper. There are also the posts that were picked up by the curation station, and these are usually good reads to enjoy!


That is it for this week with regard to the Tribes News. Next week we will be looking at all Tribes again, and we will see what we can tell. There will definitely something new again, because as you know. The developments continue to come!



But that's next week, we are going to move on to;


STATISTICS
After a week without stats, our Brofund Analytics Team is back! And it's a joy to look at these pretty Stats that are showed in the latest post!
To check the latest post, in case you missed it, just follow the link ...

And now that you've read the news, saw some stats, it's time for you to get engaged in the community. As we all know, sometimes it can be hard to come up with a subject to write about. No worries, there are ways to break through your writers block. What do you think of a nice;



CONTEST / CHALLENGE

And now that you have some ideas to think and write about, it's time for the fun part. The gossip about our Hiveans!
DID YOU KNOW THAT;
Oops ... not her fault. I should just ignore discord and do my job.
If you want to know more about that, read his post about URBIT
And believe me people, she is disappointed about this, because if someone has a competitive mindset, then it is Xawi.
The secret is called "STAKING", as a result, he can no longer FOMO in new projects
No I'm not going to tell who, join us in The Mancave to learn more about this
That makes me wonder about both their bodyweight 🤔
Like If tomatoes are a fruit, is ketchup considered a smoothie?



These are just a few of the things that happen in a week here among our Hiveans, but besides Hive we also have a lot of other crypto. And let's take a look at what happened to that this week with the;
GENERAL CRYPTO NEWS

And after reading all this crypto related news, you're maybe up for some news about the world outside of crypto
NEWS OF THE WORLD

And here we come to the end of this issue of the BRO Newspaper. Hope to ya'll again next week in a new issue! I hope you enjoyed this weeks newspaper.
Don't forget that you can take on a subscription! One tag each week when posting the newspaper. You can get it by just leaving a comment here that you want to take on a subscription, and if you want to get out, that's just as easy too. Just leave a comment that you want to cancel your subscription and it's done.


Do you also feel that this world is getting crazier with each day that passes by? You can always come to chat about all the things going on. You can find us here in
Our Medium is currently being set up. It would be nice if you could head over and give it a follow.
---
---