BRO NEWSPAPER | ISSUE 19
BRO NEWSPAPER | ISSUE 19
Welcome to a new Bro newspaper this Sunday! As usual, the week has flown by and a lot has happened on the Hive Blockchain. So let's start by grabbing yourself a cup of coffee, sit down, and I'm going to try to update you on the most important and remarkable things that happened this week.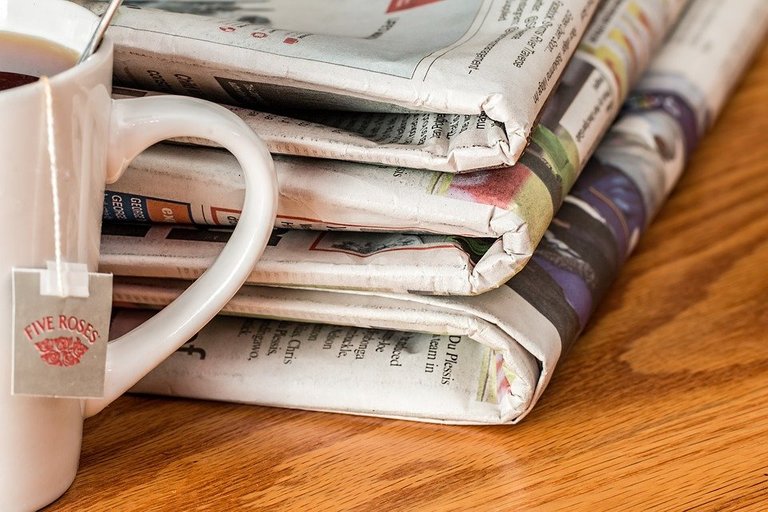 So we'll quickly kick off with that one project that has taken the the Hive Blockchain by storm, and has blown everyone away.
HIVE PUNKS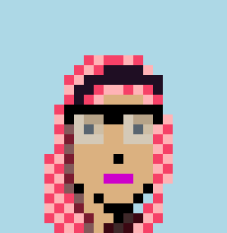 If I thought there were sober people on Hive, and that maybe NFTs wouldn't be so much alive among the Hiveans, then I really came back from that. Because what a rush! Even before @themarkymark could give his presentation speech at Hivefest, punks were madly minted.
10,000 Hive punks will exist at most. And believe it or not, all these 10,000 punks are completely sold out in less than 48 hours. There will never be more Hive punks to be mined. Have you minted your punks? Or did you miss it, or maybe the FOMO didn't grab you and you let it pass?
It's now up to people how this project will develop, and it's waiting for @themarkymark to figure out what to do with this successful project. I understand that there are no concrete plans at the moment, but there are certainly ideas for coming up with use cases for this. And those possible use cases will certainly rely heavily on the rarity of the punks! I was talking with Marky earlier today, and first priority is to improve the market, he has ideas for further development but at this point of the game he is still in deciding for WHAT and IF he's going to add use cases. I have a feeling that there will happen something, and that it is better to at least have one punk than none punk! Let's wait and see what the future holds for the punks. In any case, keep an eye open for updates from @blockheadgames!
If you want to know, YES @raymondspeaks bought punks for us BROs.


From the Hive Punk Hype we're going to slow it down a little. But slowing down a bit is only relative because there is plenty more to tell. You know what, grab a nice piece
HIVE PIZZA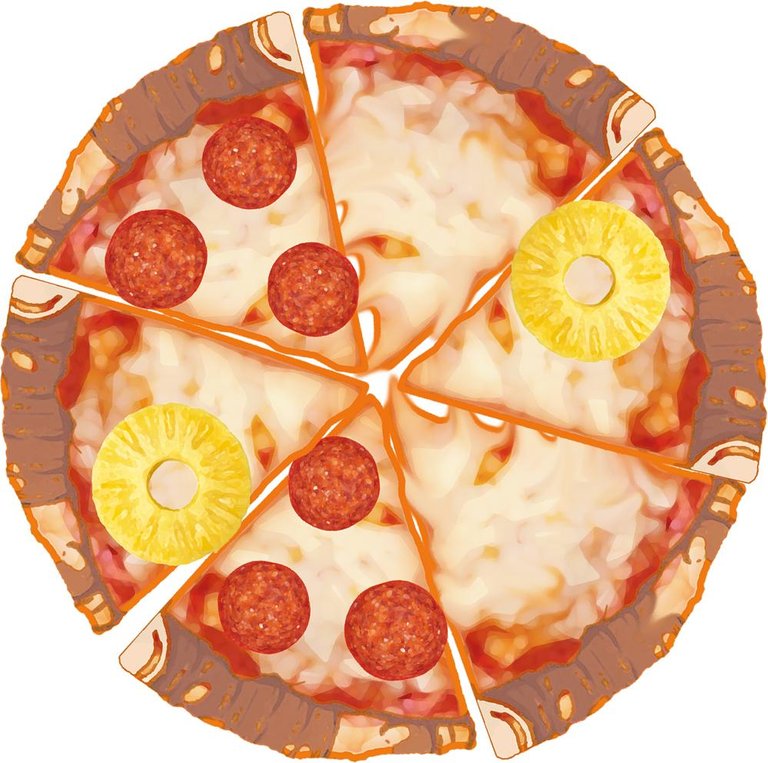 Last week @thebeardflex gave us a good description of what Hive Pizza actually stands for. You can read it for yourself in this blog. And if you read that, you can say with certainty, this is a very active club that is doing everything it can to bring improvements for Hive, a club that is working hard to integrate Hive into other things, and working hard to works to bring people from outside into the Hive.
The latest in bringing people in from the outside world is that Pizza has partnered with a well-known discord bot, TIPCC. In every discord server where TIPCC is active you can now tip PIZZA tokens via TIPCC. And that means that PIZZA can now also be used outside the hive ecosystem. How great is that?
Of course there is much more news, and I really wished I had seen the presentation on Hivefest, but unfortunately I haven't had the time to even watch it. I'm sure it will come out later today or tomorrow ... so keep an eye open for updates form @thebeardflex account and stay up to date about this awesome tribe.


From the pizza we move on to the Lion;
LEOFINANCE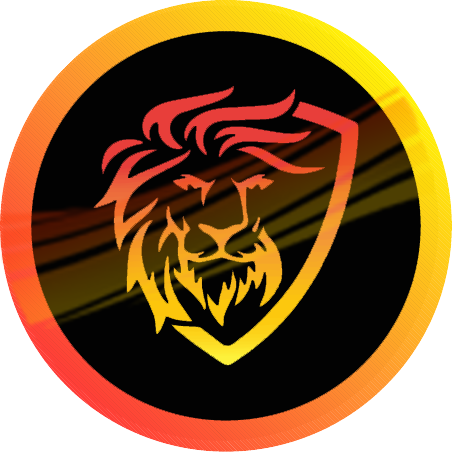 Let's just take a look at the latest post.
I could write a very long story about it, but you better read the post yourself. All the information you need can be found there. And important to know is that this is just the first of the upcoming 'Spotlight Posts' to be brought by @leofinance in the coming week(s). In these Spotlight posts, all the ins and outs of PolyCUB up to and including the details for the airdrop are shared with us. The most important thing to know is, to participate in the airdrop you will need to own CUB. Further details will therefore be shared in the near future, so keep an eye on Leofinance's account if you want to stay informed. The fact is that we Hiveans & Lions have apparently always been sensitive to an airdrop, and to something new on our blockchain. As far as that goes, I don't expect an exception here and I'll also keep an eye on the coming period to see if I can discover anything from FOMO here. The fact is that Leofinance's launch events have always caused quite a stir. Will that happen again this time?


From the finance to the movies;
CINE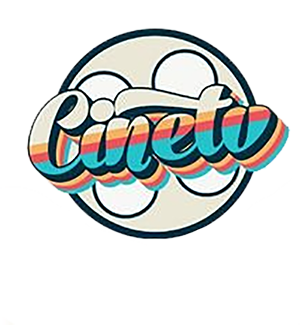 There is not so much something new for our CINE tribe, but more that there is a burning question. The CINE tribe is looking for a new community manager!
When we look at what it means to become a 'community manager', it is important to take a look at what a community manager does.
The most common tasks of a community manager at a glance:
Creating content for social media
Webcare: handling questions and comments made via social media
Steering on interaction with the community
Frequently Asked Questions Tracking
Drawing up guidelines for the use of social media
Developing social media policy
Translating questions and comments into actions to improve the customer experience and liaises with departments within the company, such as customer service and development
Monitoring feedback and reviews
Keeping up with news and other relevant social media channels
This is of course looked at from a business point of view, but if you want to look at it seriously then there is not much difference with a community manager here on hive. You replace customer service and development with @raymondspeaks (we just have a lot of shorter lines), and that is actually the biggest difference.
The purpose of the work of a community manager is to make our Cine Tribe stronger and to create a bond with the target group(s).
As a community manager, it comes in handy if you have the following qualities and competencies:
You know how to respond well to complaints and negative comments can resolve them diplomatically.
You are extremely strong in communication.
You breathe social media and you know how your target groups use social media.
You stay calm and don't be fooled so easily.
You can empathize well with people and at the same time keep an eye on the interests of the tribe.
It's quite a bit isn't it? But don't let this put you off. Because in the end, enthusiasm and motivation are the most important. If you have that and are interested in becoming a community manager for the CINE tribe, don't hesitate and contact @raymondspeaks!


Maybe you think that all other tribes are quiet, and for many of them it is a quieter time. But for;
LBI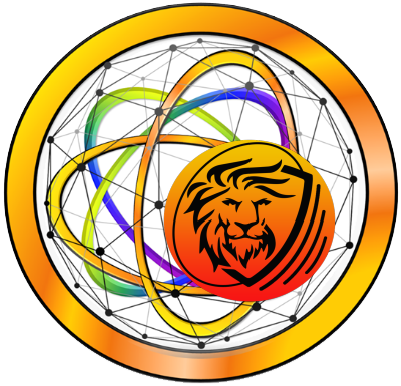 There is a new proposal! You can read all about that here in the voting post. So if you are a holder of LBI tokens, head over to the post. Read it, and give your vote for a YES or a NO. Depending on your thoughts about the proposal of course.
As usual everyone that holds LBI is invited to join the voting! But it's very good to see that a community member went ahead, and thought out something that could give a boost to LBI's offchain income.
Let's wait and see what the results will be!


After all this it is maybe time for you to get a little activity going and participate in a contest or challenge?

CONTESTS AND CHALLENGES
If here is not any contest or challenge you would like to participate in, feel free to explore our blockchain because there are many more contests and challenges to enter. It's just too much to all feature them here.

And now that we had our chance to enter a contest, and you're sitting back again to relax with the Sunday Newspaper. I guess you're all waiting for some gossip. Well, let's see what we found today.
DID YOU KNOW THAT;
A hive punk has already been sold for no less than 5555 hive

@derangedvisions is the lucky man who can now give his kids an awesome christmas because of the hive punks.
Congrats Wes! Awesome!
@xawi even when she is sick still takes her splinterlands obligations (or should we say ... addiction) seriously. Whatever it is, Xawi lives by the principle "The game must go on!"

@themarkymark didn't sleep for over 48 hours before hive punks launch
I guess it was worth it now that they're all sold out in less than 48 hours. You can now sleep peacefully
If I look at the punk hype on hive I'd say we are all APING
Well not all, but 99%.
_ This newspaper doesn't have as much gossip as usual because I'm a bit too nervous and can't work concentrated at all because of that
Better next week hopefully!

So let's quickly move on to the crypto news we saw last week;
GENERAL CRYPTO NEWS

And the last thing we're looking at for this week is of course the;
NEWS OF THE WORLD

And here we come to the end of this issue of the BRO Newspaper. Hope to see ya'll again next week in a new issue! I hope you enjoyed this weeks newspaper.
Don't forget that you can take on a subscription! One tag each week when posting the newspaper. You can get it by just leaving a comment here that you want to take on a subscription, and if you want to get out, that's just as easy too. Just leave a comment that you want to cancel your subscription and it's done.


Do you also feel that this world is getting crazier with each day that passes by? You can always come to chat about all the things going on. You can find us here in
Our Medium is currently being set up. It would be nice if you could head over and give it a follow.
---
---