Brofund Payouts and Holdings as of 0924 - It's Just Getting Started

Hey guys it's data analysis time! I'm here again to share the weekly dividends and holdings report for y'all.
We post this report so you guys know where we're at and where we're headed in terms of BRO token payouts and holdings.
Brofund Payouts and Holdings as of 0924
Data source: Hive Blockchain
Frequency: Every Saturday
Data Values: USD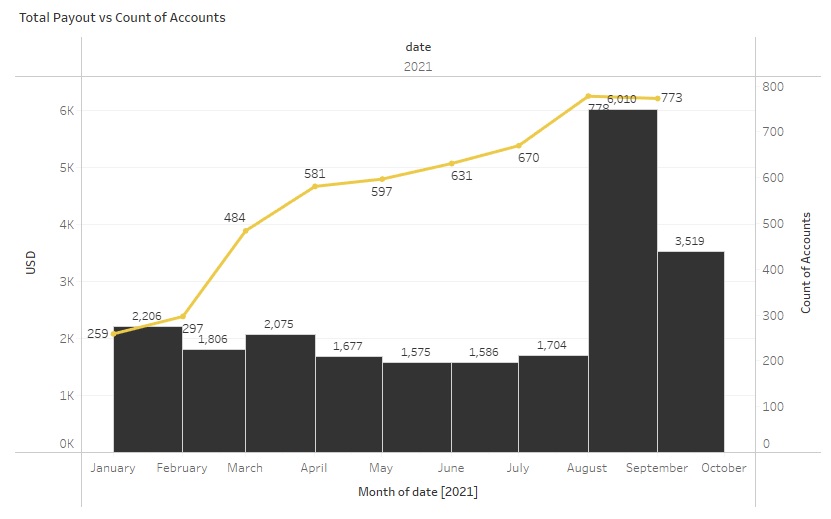 Month to date, our dividends came in at $3,519 with 773 BRO holders that got paid. As you all probably know, HIVE had been experiencing highs and lows the past couple of weeks and so our total USD earnings had been changing quite a bit as well. August is the best month this year so far in terms of payouts but let's see how this month's gonna end.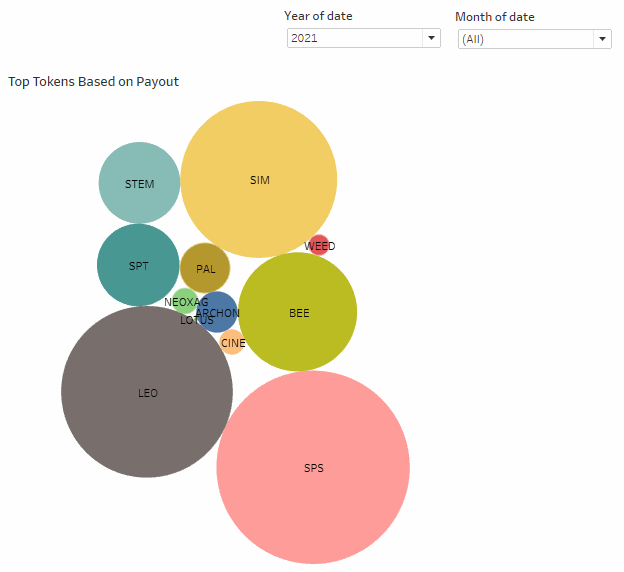 SPS still topped the dividend token chart followed by LEO and BEE. Yup, BEE token just surpassed STEM and SPT this month. SPS has already paid BRO holders a total of $2,479 so far.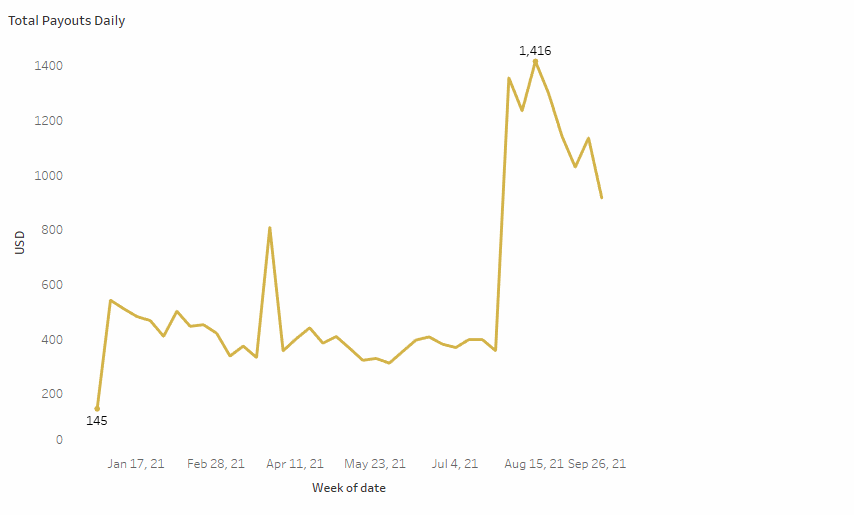 Even though we've just earned a total of $916, it's still a higher payout compared to the rest of the weeks before that. We are not experiencing the lowest of the low yet, in fact, it's all just getting started. So calm down you guys. Just keep on holding those BROs.
And for the moment you've been waiting for - our top bros for this month dividends-wise.

Honestly guys we're looking at the same bros here for months now so for those who haven't joined the fun yet, here's your chance to hold BRO. And become part of our community too!
Just buy BRO tokens from the Hive Engine market or delegate your unused HIVE power and Hive engine tokens to @brofi to earn dividends.
For more details about this report, click here - https://tabsoft.co/2ZwAgns
BROfund Holdings

As you can see our overall holdings went down to $242,215 as of Sep 24th. I know there has been quite a decrease in our holdings but like I said guys, it's not yet the end of the world. NFT holdings is still looking good though.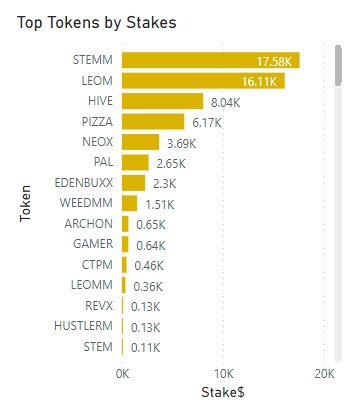 Stake-wise, STEMM, LEOM, and HIVE still lead the charts. STEMM came in at $17,582.48, LEOM at $16,111.24 and HIVE at $8,036. We expect positive changes in the upcoming weeks.
Last but not the least, here are the top brofund holdings including stakes, liquid, and delegationsout.

You can check out the full dashboard here - https://bit.ly/3zFw15q
Takeaways
What goes down must come up, but the real question is, are you down to come up with us? Yessss so buy those BROs while you can. Save it for the rainy days or something.
See y'all next week!
Cheers! 😎
Brofund Analytics Team
---
---